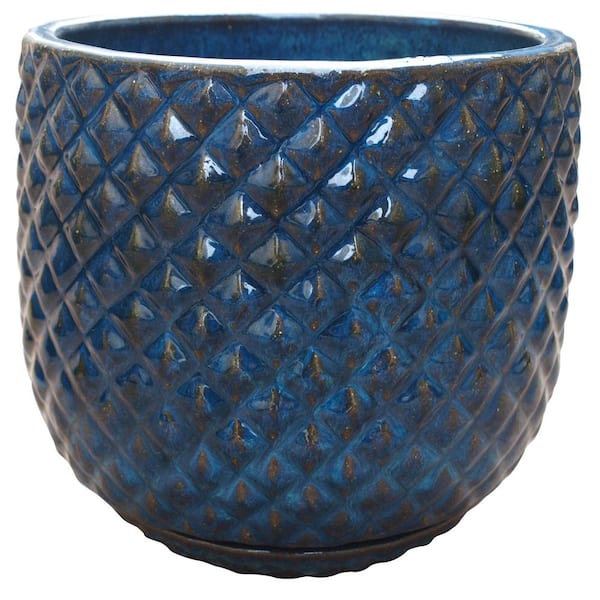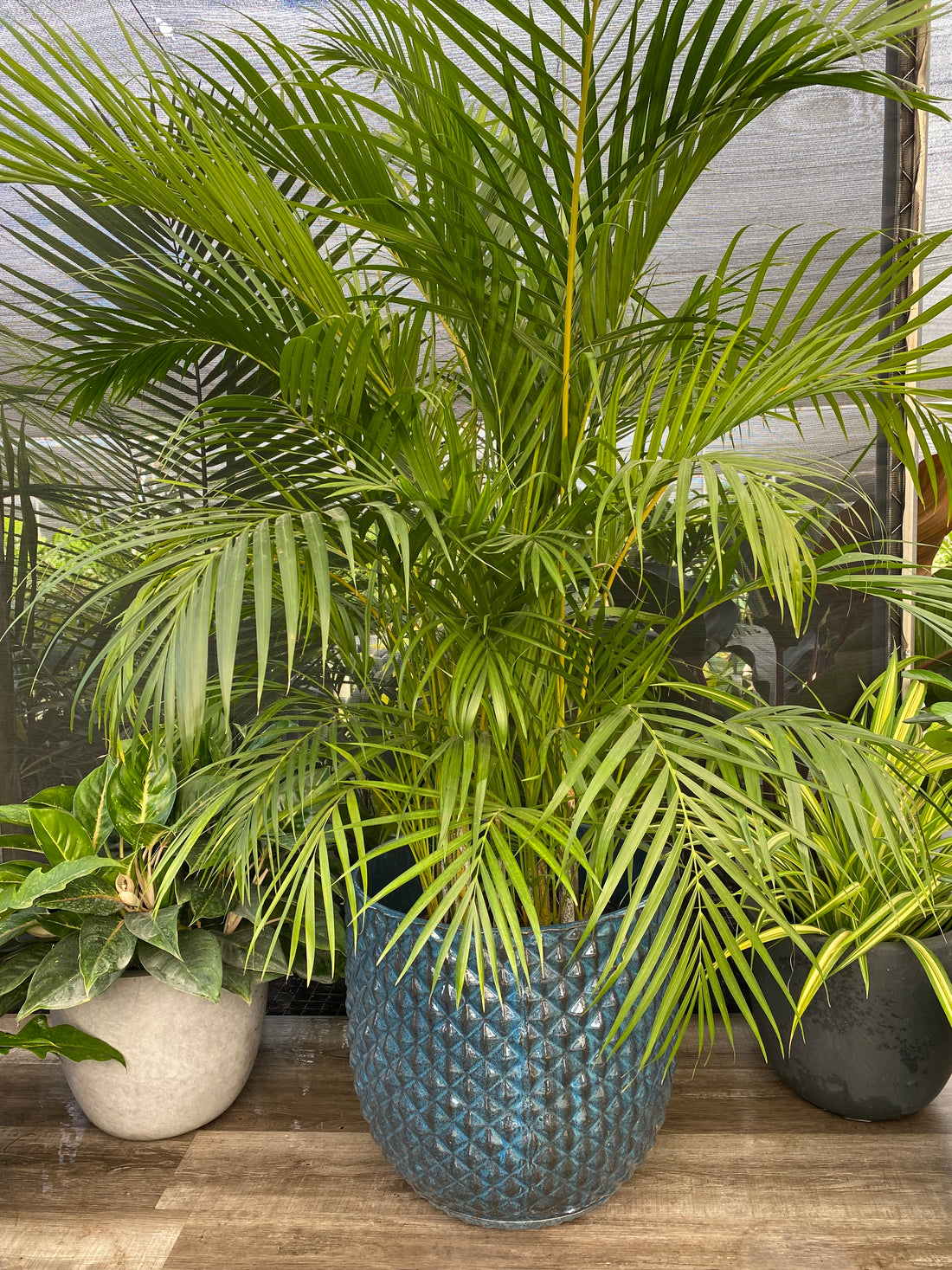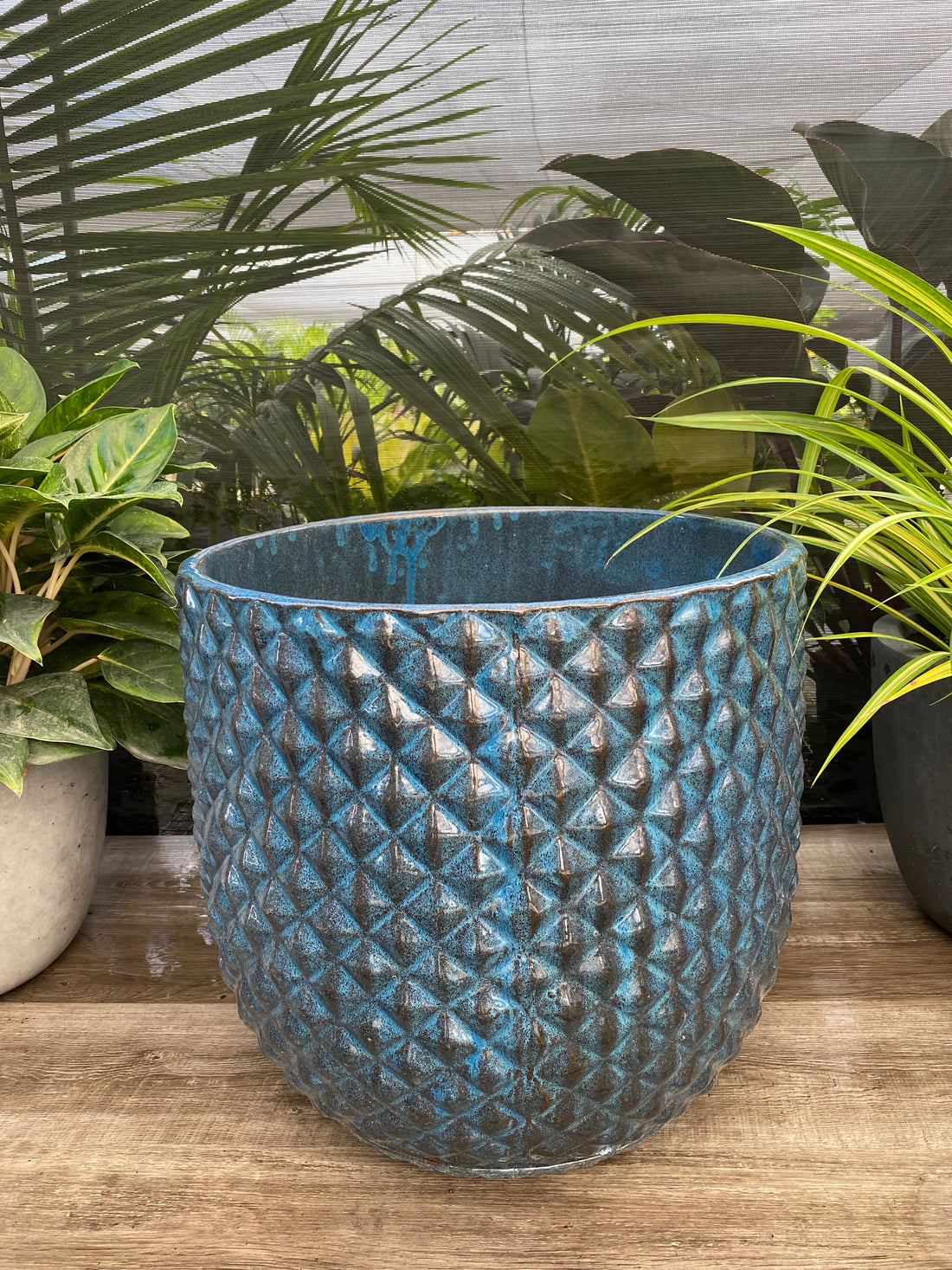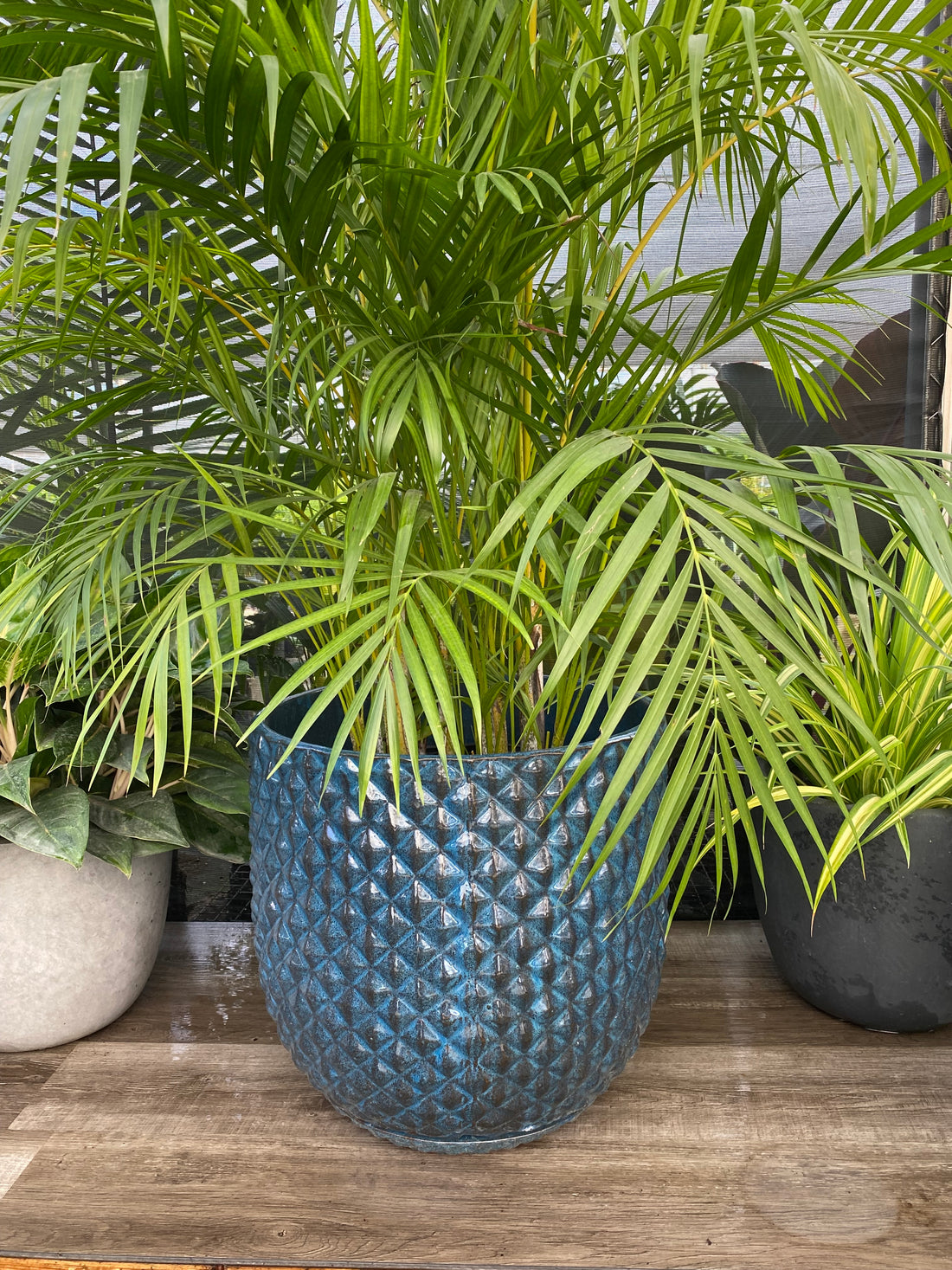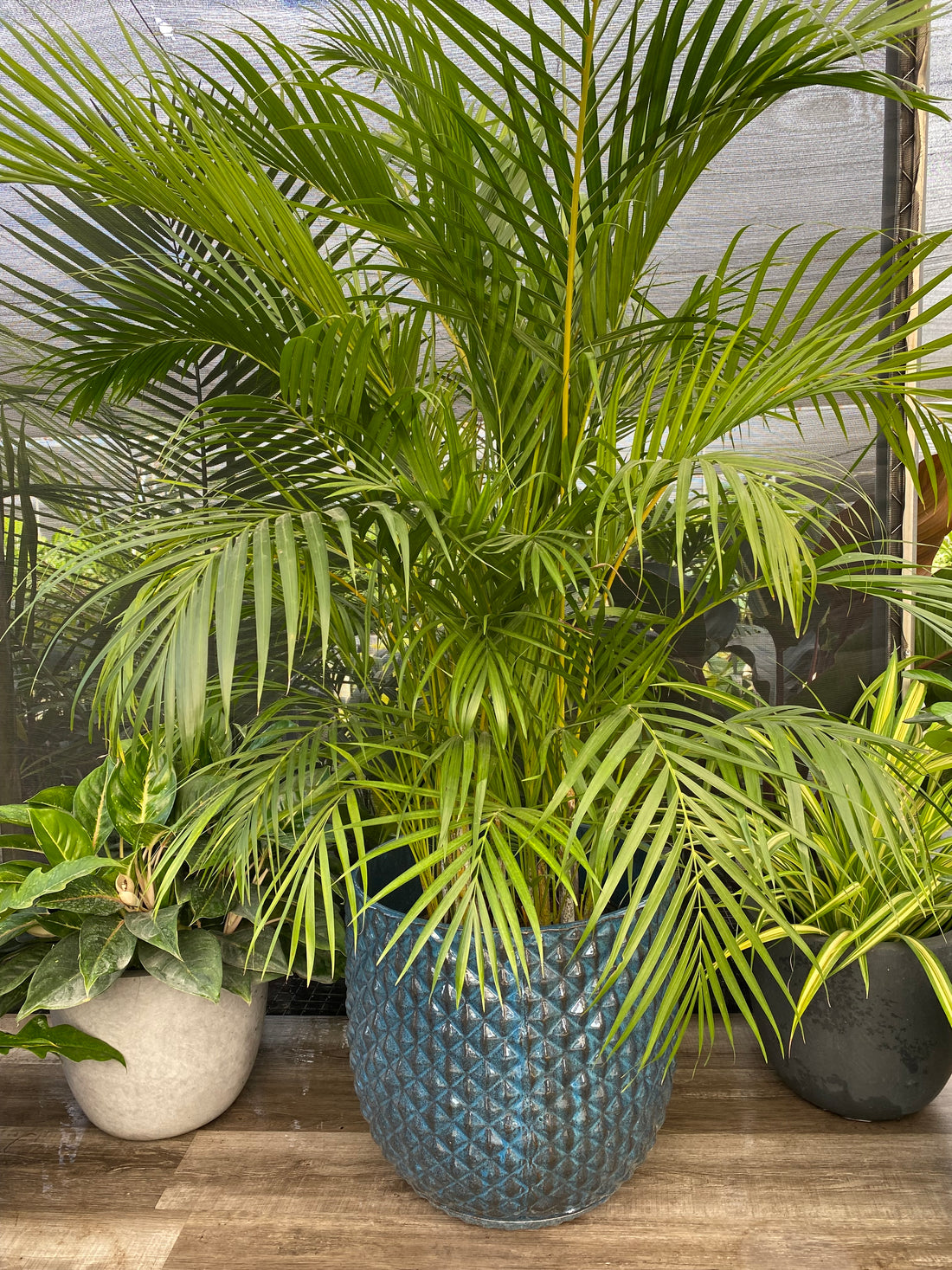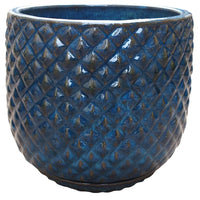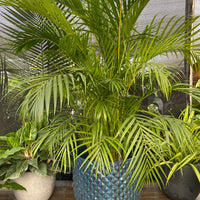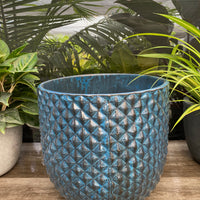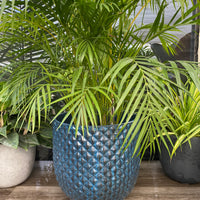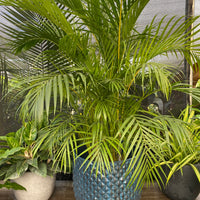 Ceramic Planter Blue, With Diamond Pattern
Save 10% with code FALL10
Ceramic Planter Blue, Decorative Pot With Diamond Pattern
Ceramic Planter Glossy Blue with a unique diamond embossed pattern that can add an elegant touch of decoration to your space. This cylinder form ceramic planter is a beautiful glossy blue, modern and stylish for your houseplants. It features a sleek, modern style that will complement a wide variety of interior design styles. Available in blue or aqua, both feature a glossy finish. Ideal for indoor or outdoor settings.

With a nice ceramic pot like this you can simply drop the plant in its existing nursery pot directly into the vase, no mess, no replanting, no need to add additional soil, Dropping the plant is a much simpler process. This planter design is a perfect fit for plants that are grown in 14 to 16-inch wide grower pots, in fact the plant will drop 2-3 inches below the border of the planter, concealing the grower pot completely.
---
Display Image Setting: Areca Palm in 7gal 5-6ft High (Plant not Included)

Use: Indoor, Outdoors, Patio
Material: Ceramic
Drain Hole: Yes
Saucer: Yes
---
WHY PURCHASE PLANTS OR PLANTERS FROM EUREKA FARMS

We offer exceptional service and attention to quality.
We grow and care for our plants, from beginning to end.
We carefully inspect and hand select the highest quality available plant for your enjoyment.
We promise to ship plants that are healthy and beautiful.
We carefully wrap and secure the plant for a save journey to you.


Buy with confidence, we offer a 30 days satisfaction guarantee.