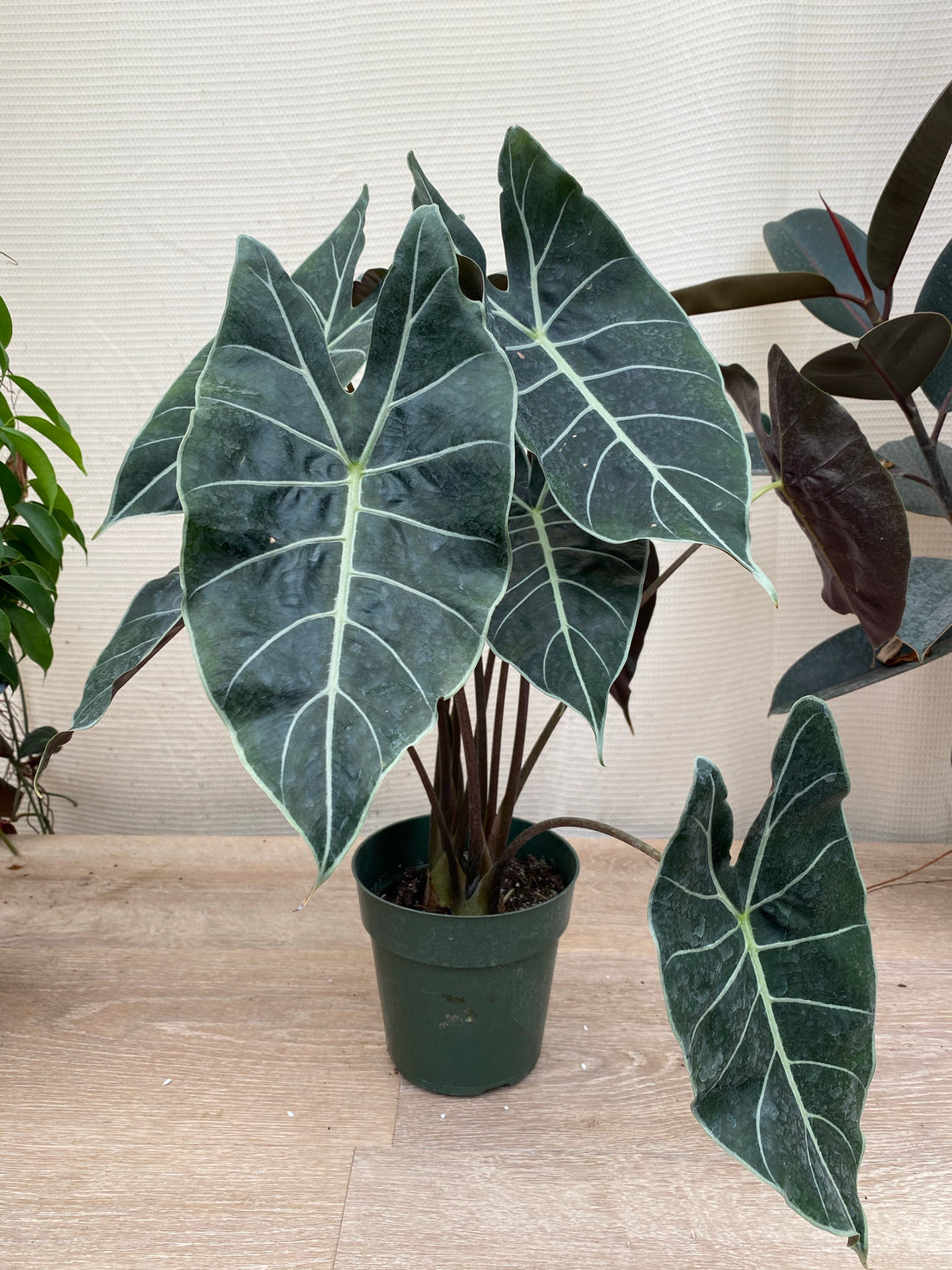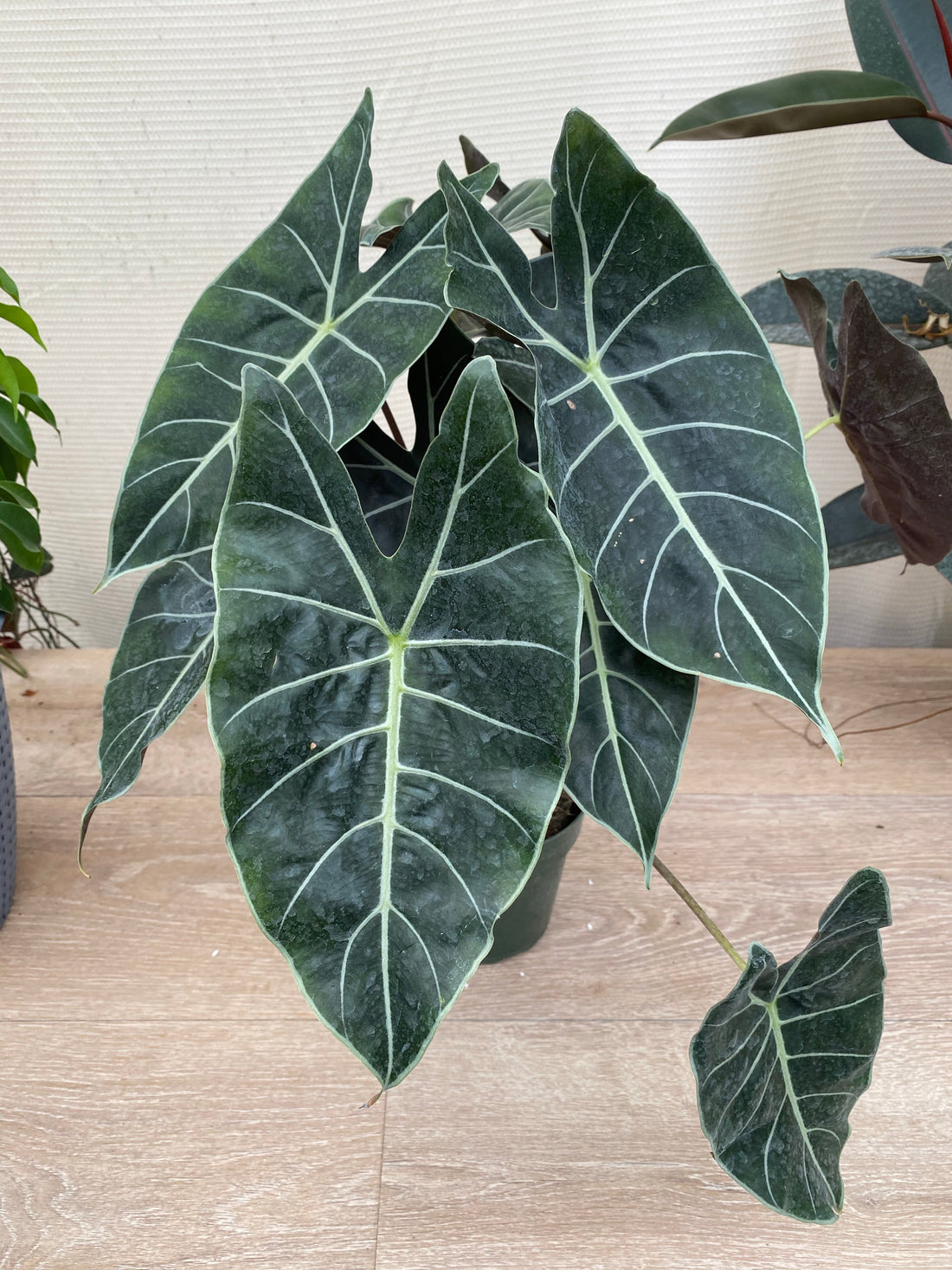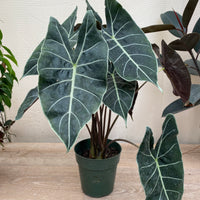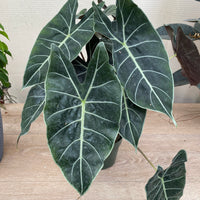 Alocasia Dragons Tooth Longiloba
Alocasia Amazonica's stunning green leathery leaves with prominent white veins are absolute eye-catchers. Their unique life-like shape and rippled texture make them stand out among other indoor plants. They enjoy medium indirect light and are easy to care for.

Disclosure
- Please note Alocasia's are susceptible to some yellowing of the leaves from transit, this is normal, they will bounce back within weeks and will continue sending out new shoots.
- Returns or Refunds are only available after 90 days of receipt of plant.

Plant Care
• Water, every 5-7 days or as top soil dries out..
• Humidity, Most Tropical plants can benefit from regular moisture, a humidifier or regular misting is recommended.
• Light, Indirect Bight Light as close to a window as possible, if is bright enough to read is bright enough for plants.
• Repotting / Fertilizing, Once received Wait 2 weeks before repotting or fertilizing, Fertilize during Spring to Fall base on label instructions.

Plant Benefits
• Filter indoor air by absorbing toxins, and removing harmful chemicals.
• Boost mood, productivity, concentration and creativity.
• Reduce stress, Fatigue and Allergies, Plants can be therapeutic and cheaper than a therapist.
• Add life to a given space, Great for indoor, apartment or office.

Satisfaction Guarantee Policy.
We hope that you enjoy your new plants! Our main objective is to deliver base on your Satisfaction Guarantee Policy. Please do not hesitate to contact us with any questions or concerns. Our friendly customer service team is here to help.