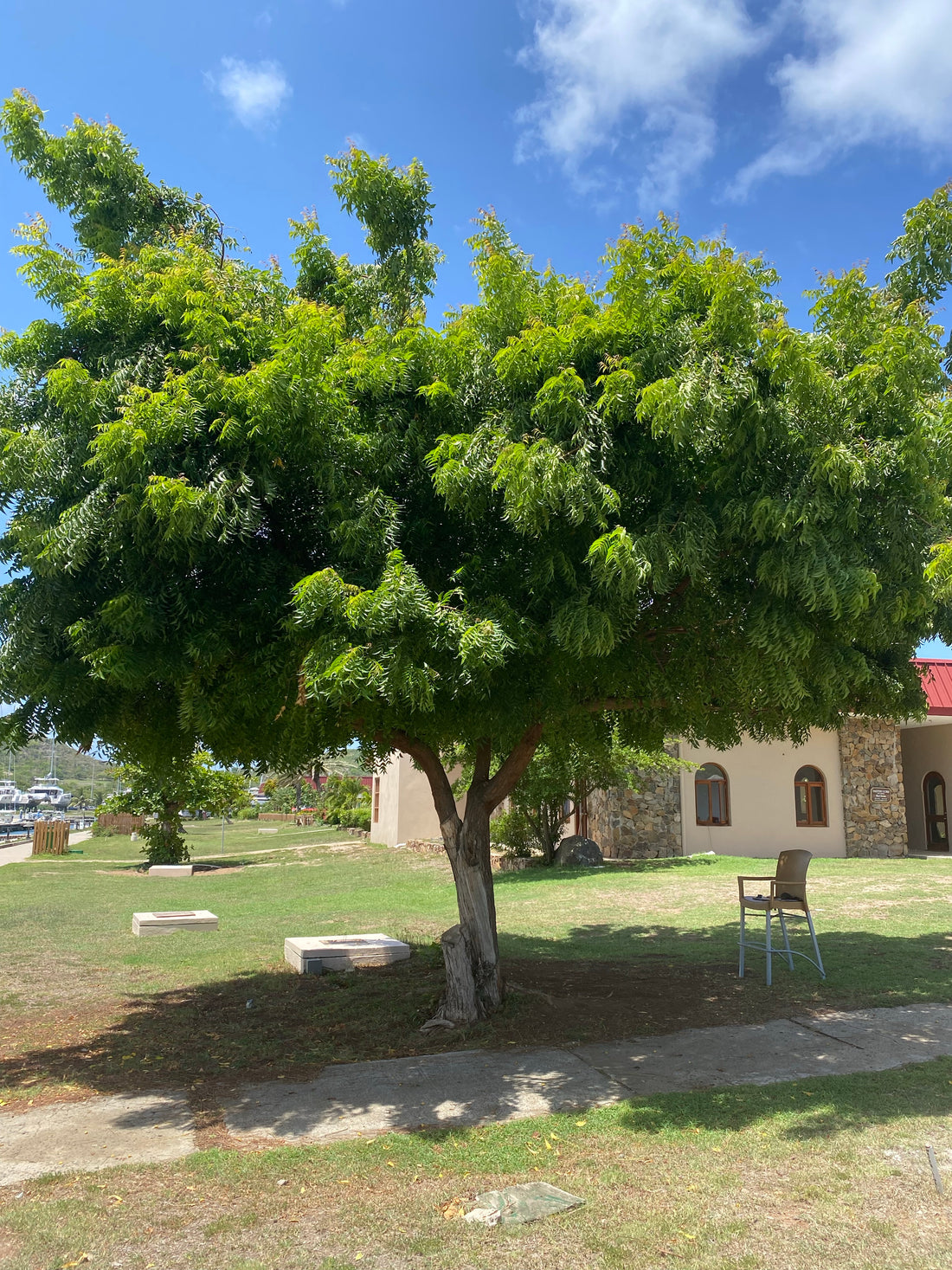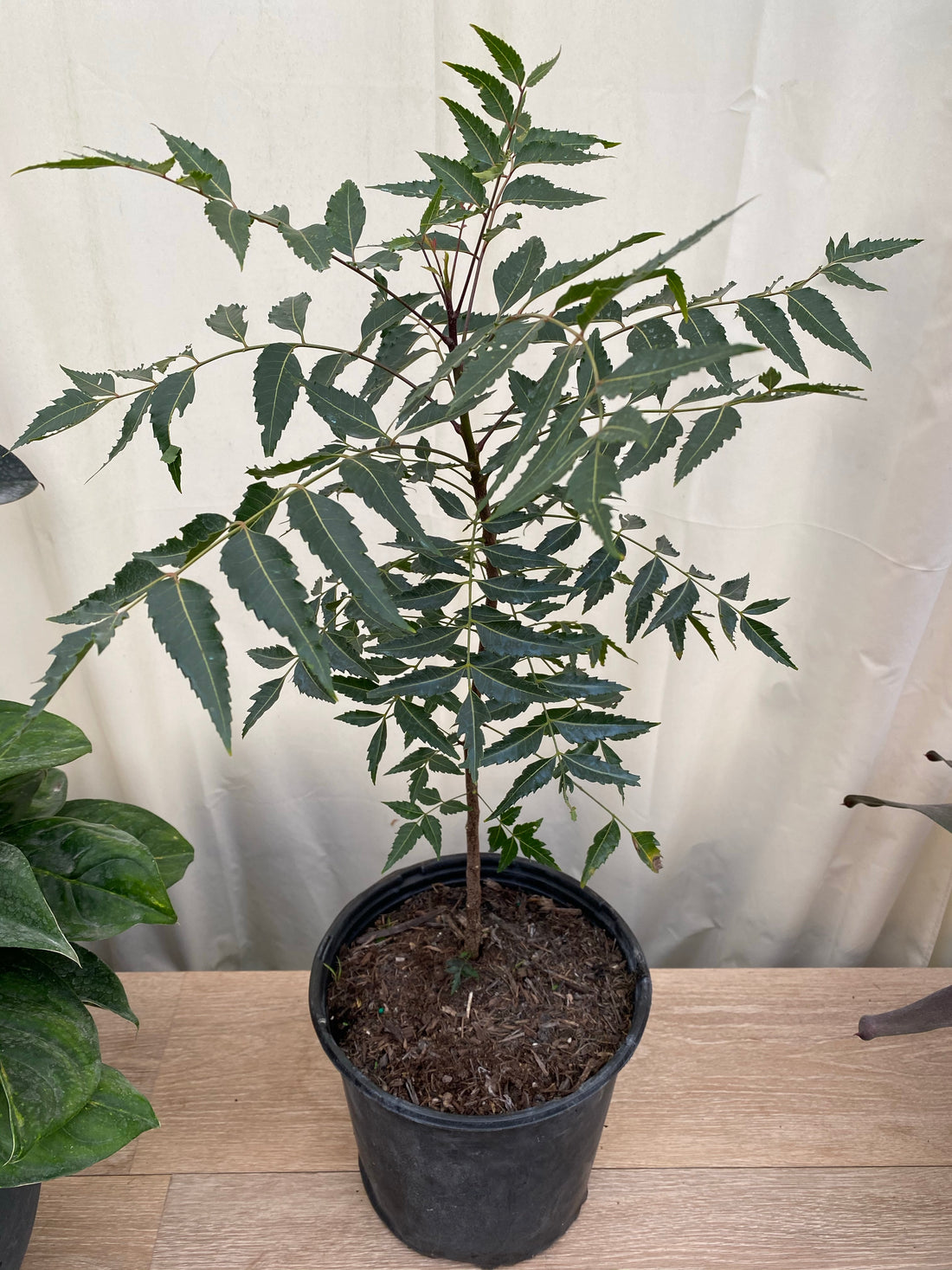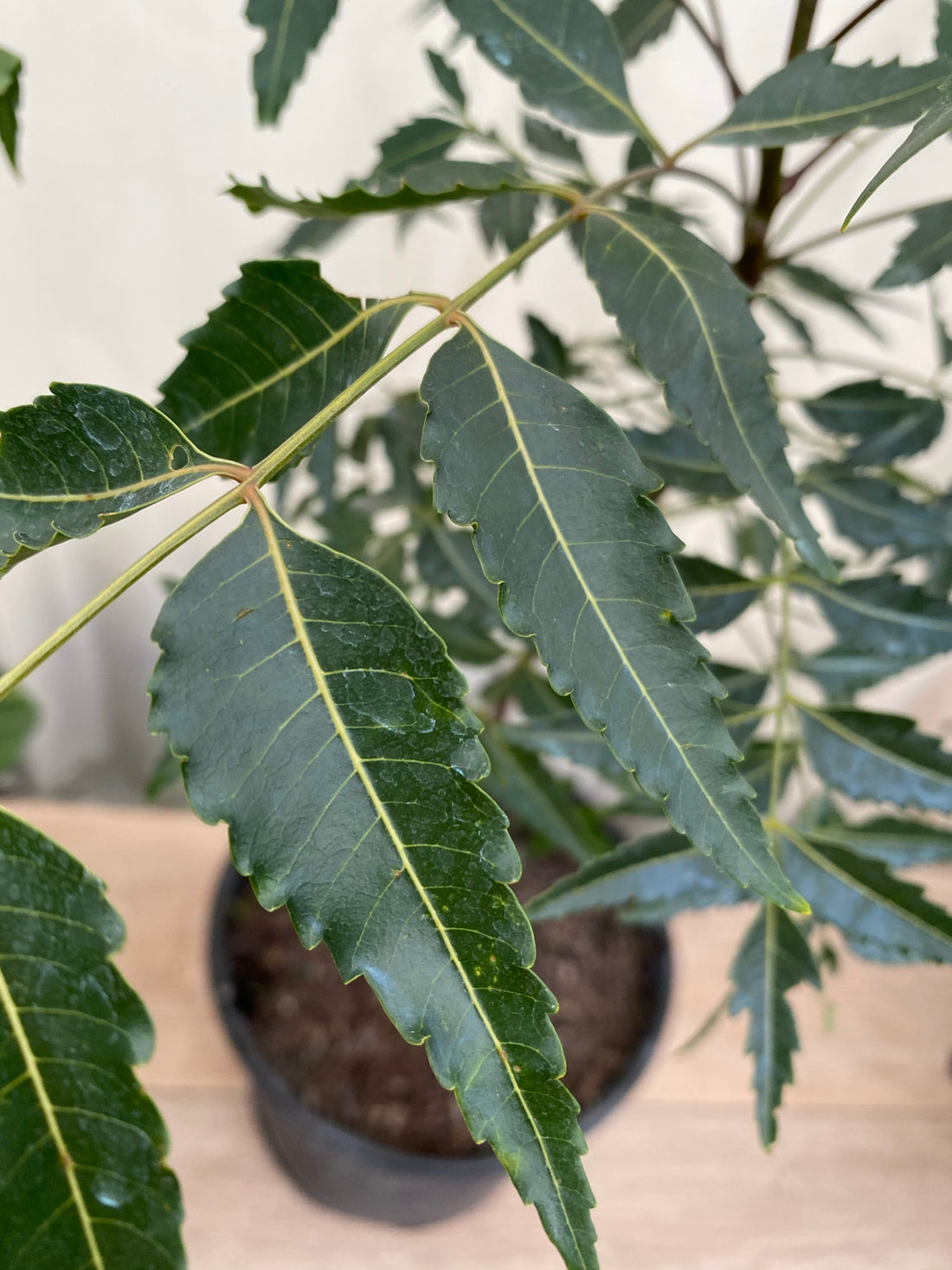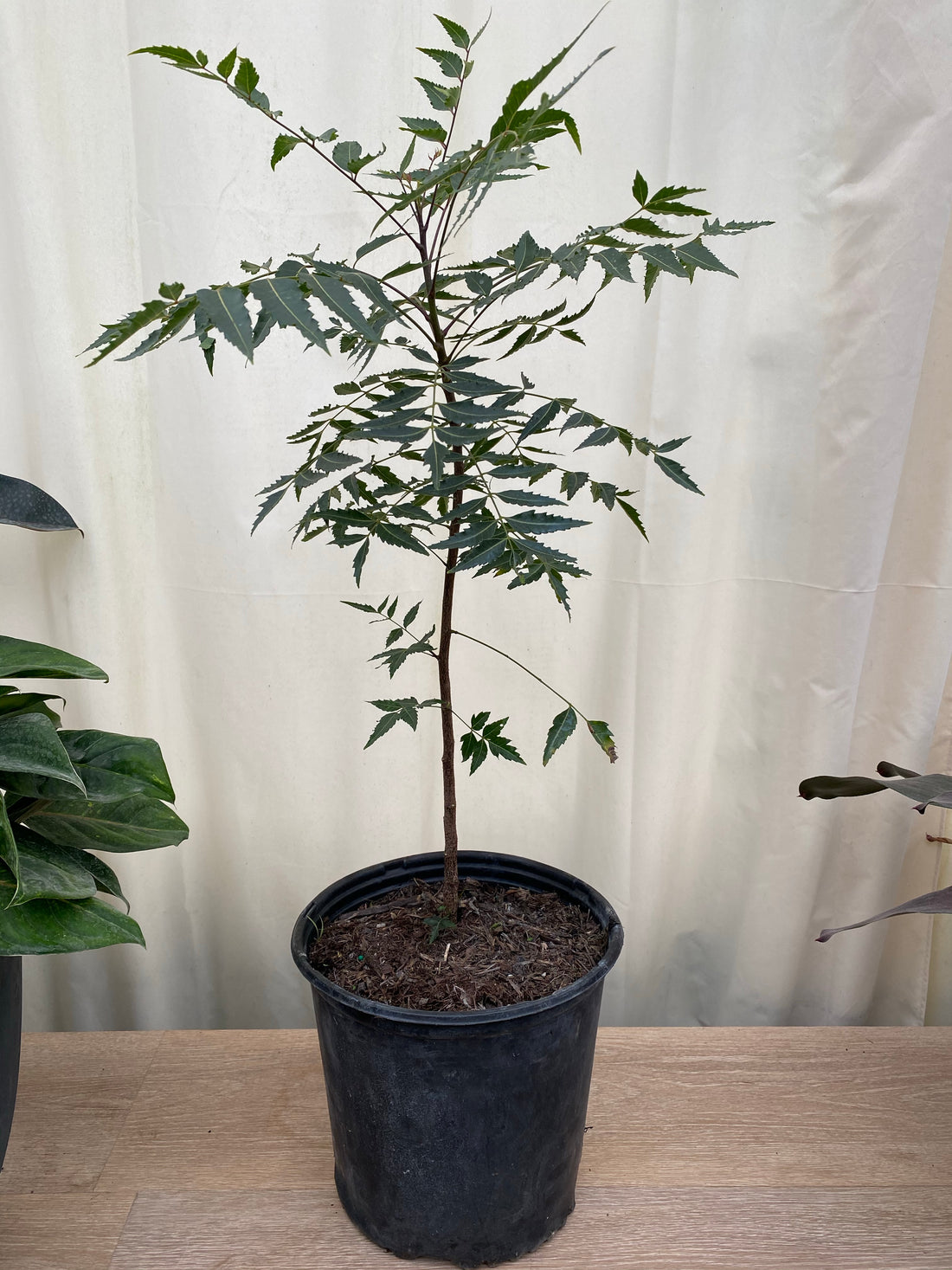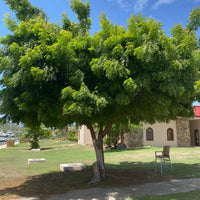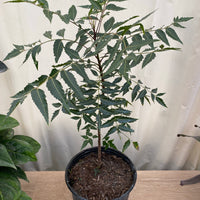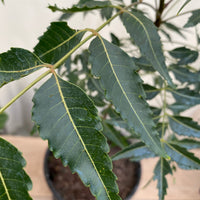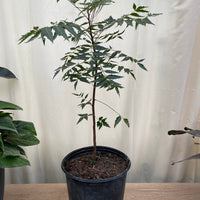 Neem Tree, Indian Lilac, Azadirachta indica
Save 10% with code FALL10
Neem Tree, Indian Lilac, Azadirachta indica
Neem Trees are a powerful and beneficial addition to any home or outdoor space. Not only do Neem plants provide environmental benefits, but they also have been proven to benefit mental health. Enter the neem tree Indian lilac – the Neem Benefits have many incredible properties that make them great additions to gardens, terraces, patios and more.

---
Product Details
Free Shipping on Select orders, 100% satisfaction Guarantee. Most orders ship within 1-3 days from the day order is received, once your order is shipped, you'll receive an email with tracking information.
Plant Hardiness Zones and Specifications
| | |
| --- | --- |
| Grow Zones: | 4-9 Patios / 10-11 Outdoors |
| Growth Rate: | Fast |
| Mature Height: | 25-30 ft. |
| Mature Width: | 25-30 ft. |
| Light: | Thrives in Full Sun |
| Foliage: | Evergreen Tree |
| Uses: | Landscape, Mass Planting |
| Soil Conditions: | Well draining organic soil |
| Does Not Ship To: | AZ |
Description
Did you know that plants can improve your life? The neem tree is known for its medicinal uses–it's anti-bacterial, anti-fungal, antibiotic & antiseptic in nature! And the Indian Lilac has antibacterial qualities - it has great repellent qualities due to having high levels of limonene which can prevent pests from ruining your garden. Plus both these trees will bring vibrant color with their gorgeous flowers all spring long!

Shop our Trees selection today on our website and get access to nature's natural medicines!
Planting and Care
Care Guide
PLANTING AND CARE - Dig a hole approximately twice as wide as your new plant's root ball and deep enough so that the top of the root ball is parallel with the ground level. Place the plant in the hole and ensure that it is situated upright, use the excavated soil to back fill around the root ball, tamp down to ensure air pockets are eliminated, thoroughly soak with a hose as you fill in the dirt. A 2-3 inch layer of organic hardwood mulch is strongly recommended, it will help retain moisture and discourage weed growth.
LIGHT - Thrives in FULL SUN

WATER - Water twice a week for the first growing season, once established rain water will suffice.

FERTILIZING – No need to fertilize right away, We fertilize our plants during the production phase with slow release fertilizer which can last an additional 2-3 months supplying residual nutrients to the plant. Once you do decide to fertilize You may use a fertilizer formulated for interior plants, preferably a slow release fertilizer 180 days duration, fertilize during spring or fall base on label instructions.

INSECTS OR DESEASES - Here's another plus, this tree is not regularly affected by pests, however in the event that scale, mealy bugs, or mites are found to affect the plant, they can be controlled by applying horticultural neem oil that can be sprayed directly onto the insects, A second and third treatment, when using oils, will be necessary. Space out the sprays at 2 weeks intervals to break up the mealybug life cycle.
Satisfaction Guarantee
Backed by our 30 days Satisfaction Guarantee

We hope that you enjoy your new plants! We grow and care for our plants from cuttings, seeds or liners, we hand select the best quality available before shipping to your home or office. Please do not hesitate to contact us with any questions or concerns. Our friendly customer service team is here to help.
FAQs
Is it safe to ship plants by mail?
We Believe it is, let us prove it, our success rate sipping plant(s) online is well over 99%.
How do you measure height for trees?
Trees approximate height is measured from the base of the plant to the top of the highest branch.
Are plant(s) purchased online guarantee?
All plants are guarantee for a period of 30 days, We offer a Satisfaction Guarantee Policy.