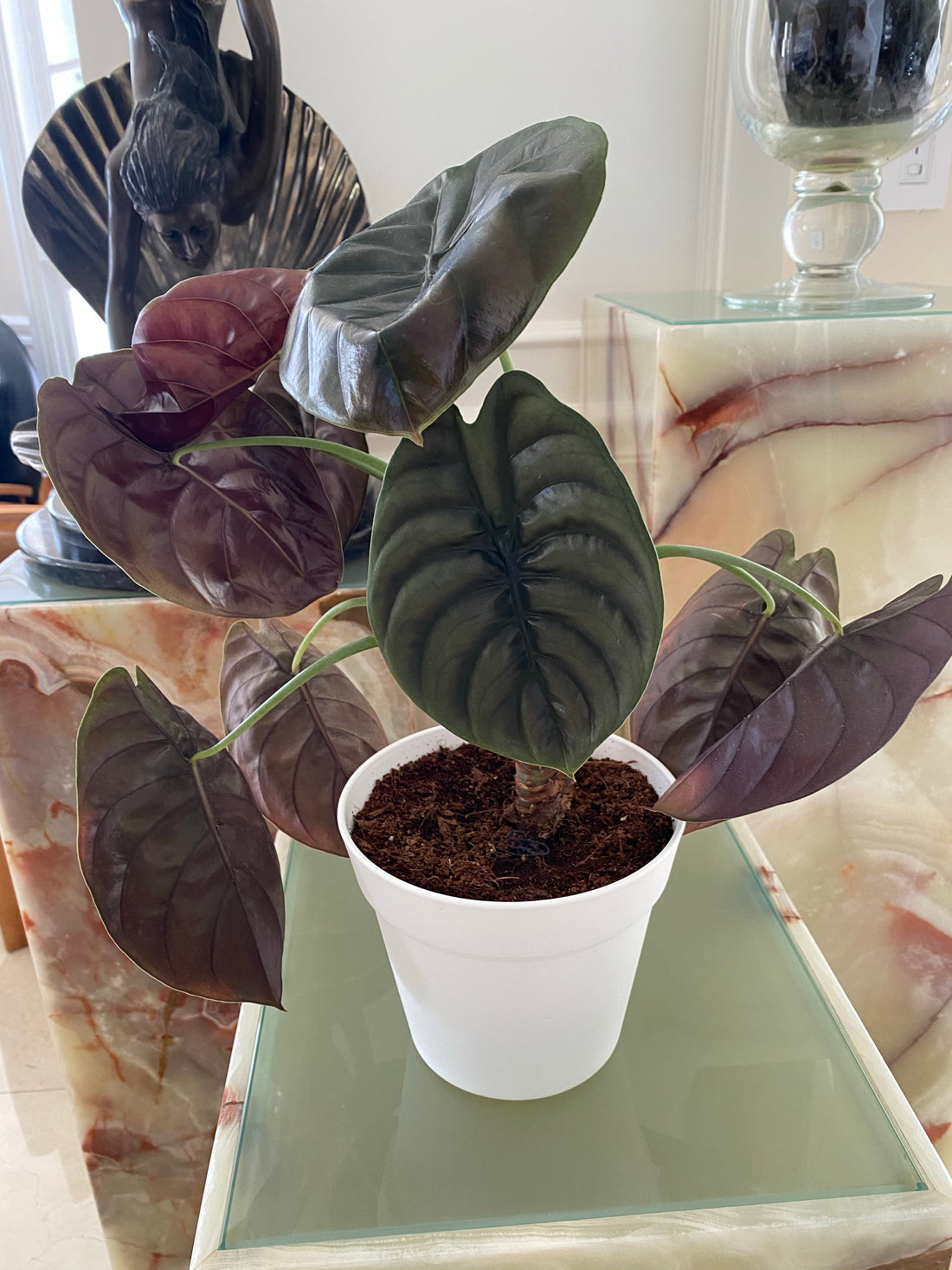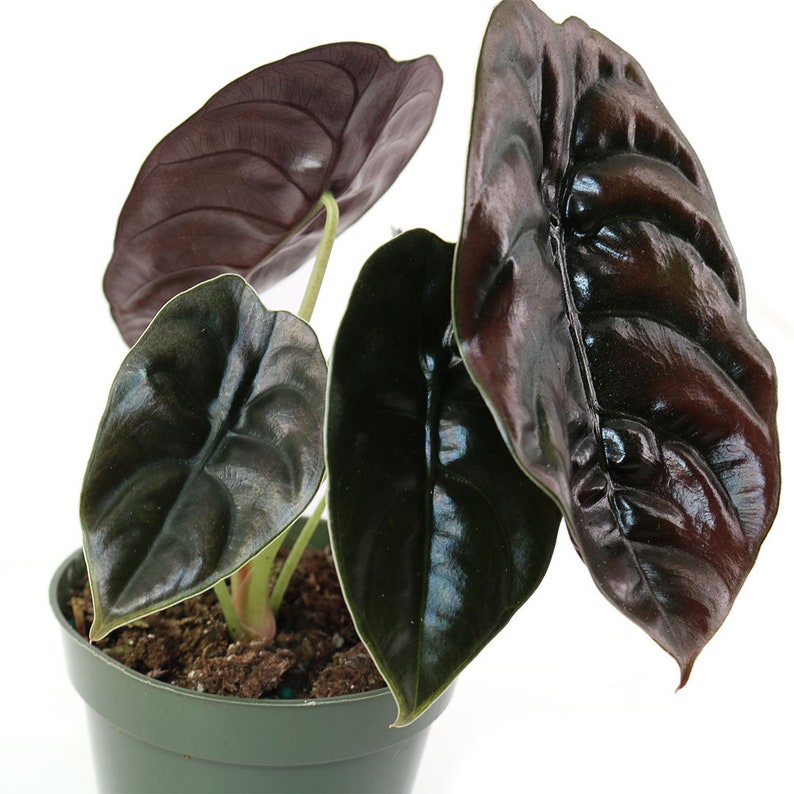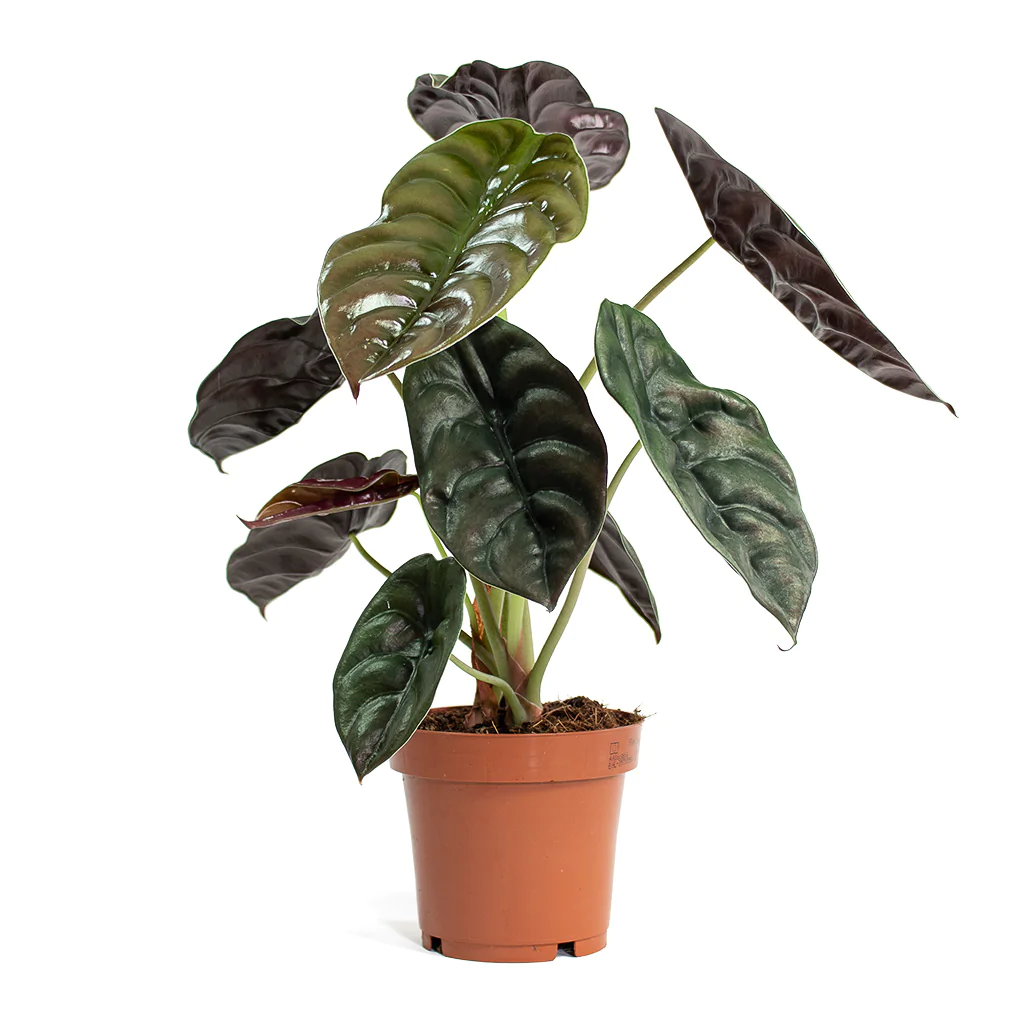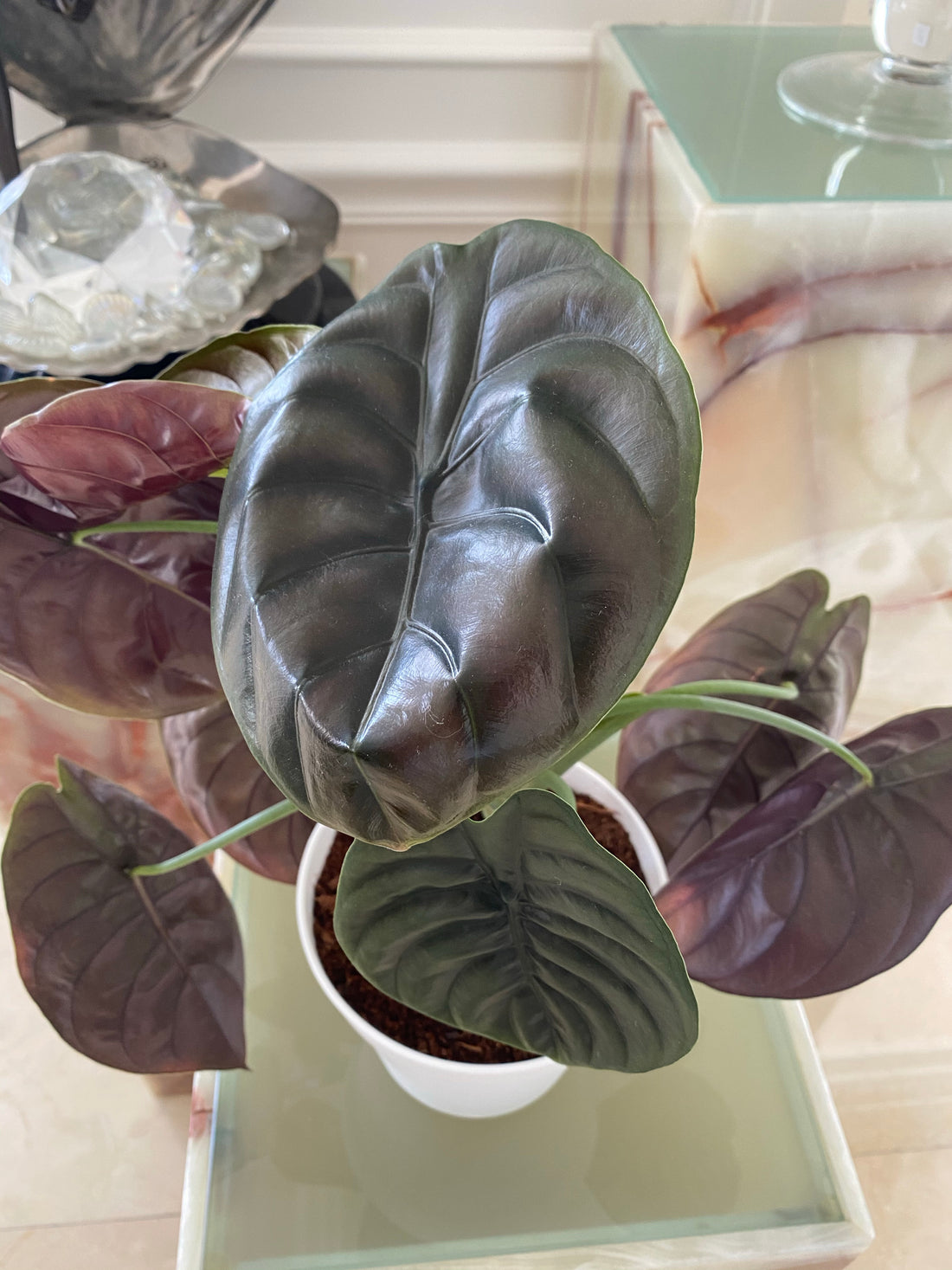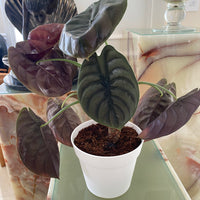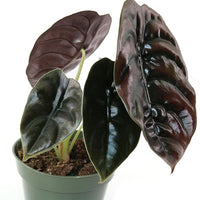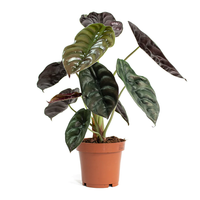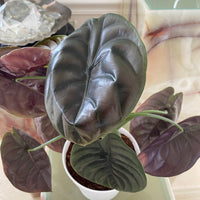 Alocasia Cuprea Red Secret
Save 10% with code FALL10
Alocasia Cuprea Red Secret, Simply Beautiful Stylish and Easy Care Plant
Alocasia Cuprea Red Secret, also known as dragon plant, is very rare and exotic aroid plant prized for it's beautiful metallic red-chocolate color blends and textured leaves, which create a dazzling display of living beauty. Red secret Cuprea will create a vibrant display of colors as light reflects off its leaves. Alocasia Cuprea will remain relatively compact in size and thrives in high humidity and bright indirect light or under a grow light indoors. These plants are great additions for aroid lovers and collectors alike, and will thrive during the growing season.

How we ship
- We package all our plants in a tightly secure method to prevent the plant from damage or shifting during transit.

Disclosure
- Please note Alocasia's are susceptible to some yellowing of leaves from transit, this is normal, they will bounce back within weeks and will continue sending out new shoots once established.

What you will receive.
- Alocasia Cuprea with 4-6 Leaves in a 6 inch Nursery Pot.
- The plant you will receive will be Similar to the image as advertised, however all plants are different, exact match cannot be guaranteed.

Plant Care
- Plants shipped online are in complete darkness for several days, upon arrival leaves should be mist with water to help hydrate, place in a medium light location to adjust from shipping.
- Repotting / Fertilizing, once received Wait 4 weeks before repotting or fertilizing, Fertilize during Spring to Fall base on label instructions.
- Water, allow the top 1 inch of Soil to dry out, may take 4-6 days, water slowly to allow the soil to moist evenly.
- Humidity, most Tropical plants can benefit from regular moisture, a humidifier or regular misting is recommended.
- Light, Thrives in bright light, well-lit conditions,

Plant Benefits
• Filter indoor air by absorbing toxins, and removing harmful chemicals.
• Boost mood, productivity, concentration and creativity.
• Reduce stress, Fatigue and Allergies.
• Add life to a given space, Plants are therapeutic and cheaper than a therapist.

Backed by our 30 days Satisfaction Guarantee Policy.
We hope that you enjoy your new plants! Our main objective is to deliver base on your Satisfaction Guarantee Policy. Please do not hesitate to contact us with any questions or concerns. Our friendly customer service team is here to help.