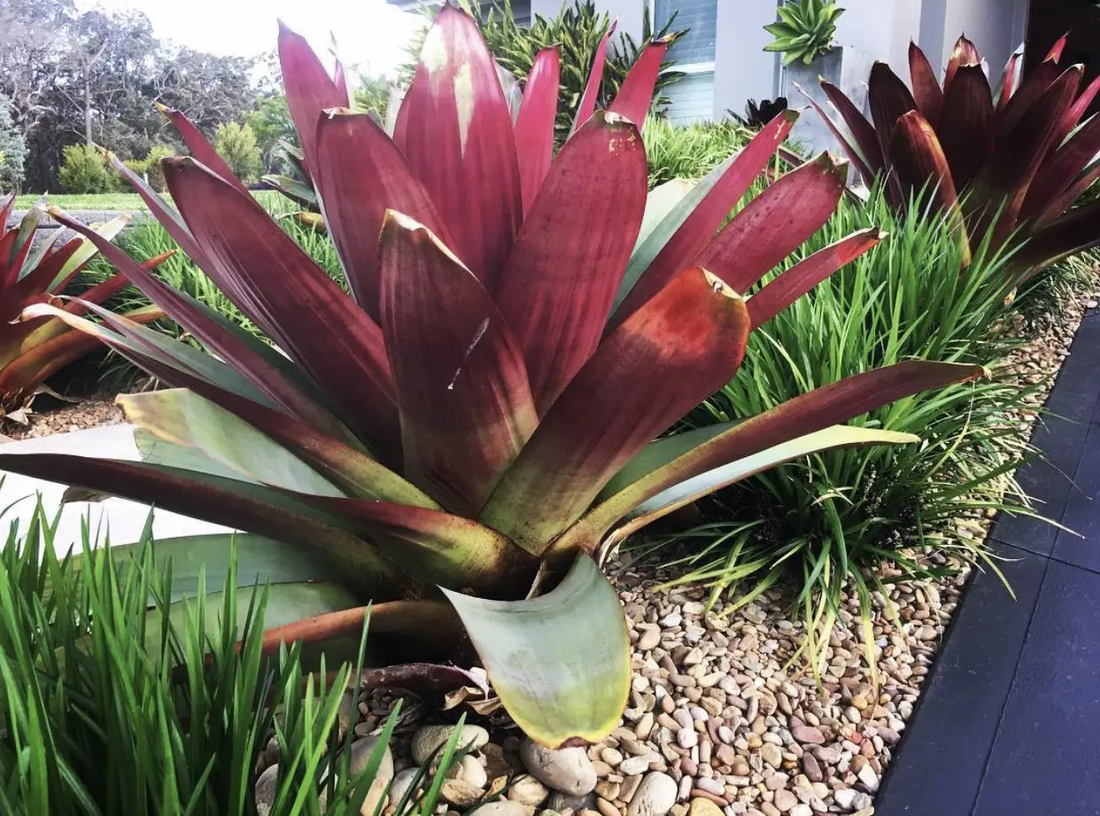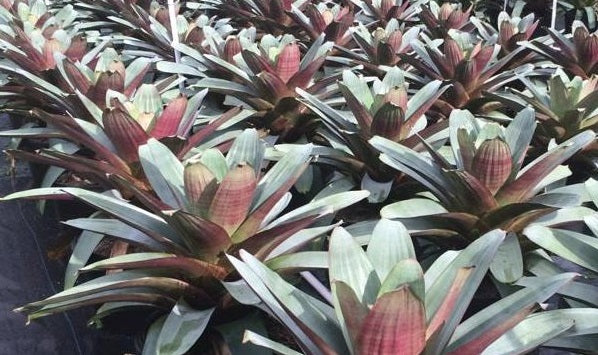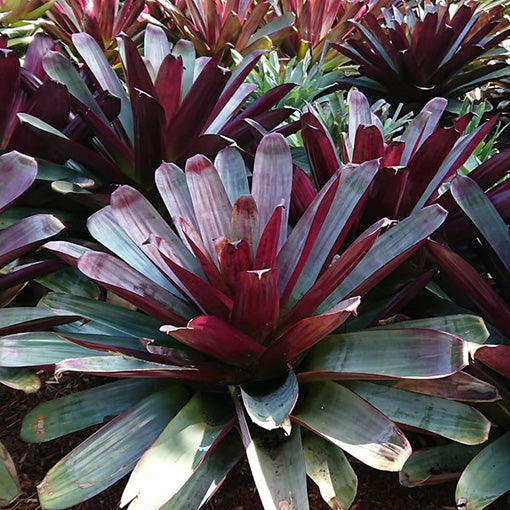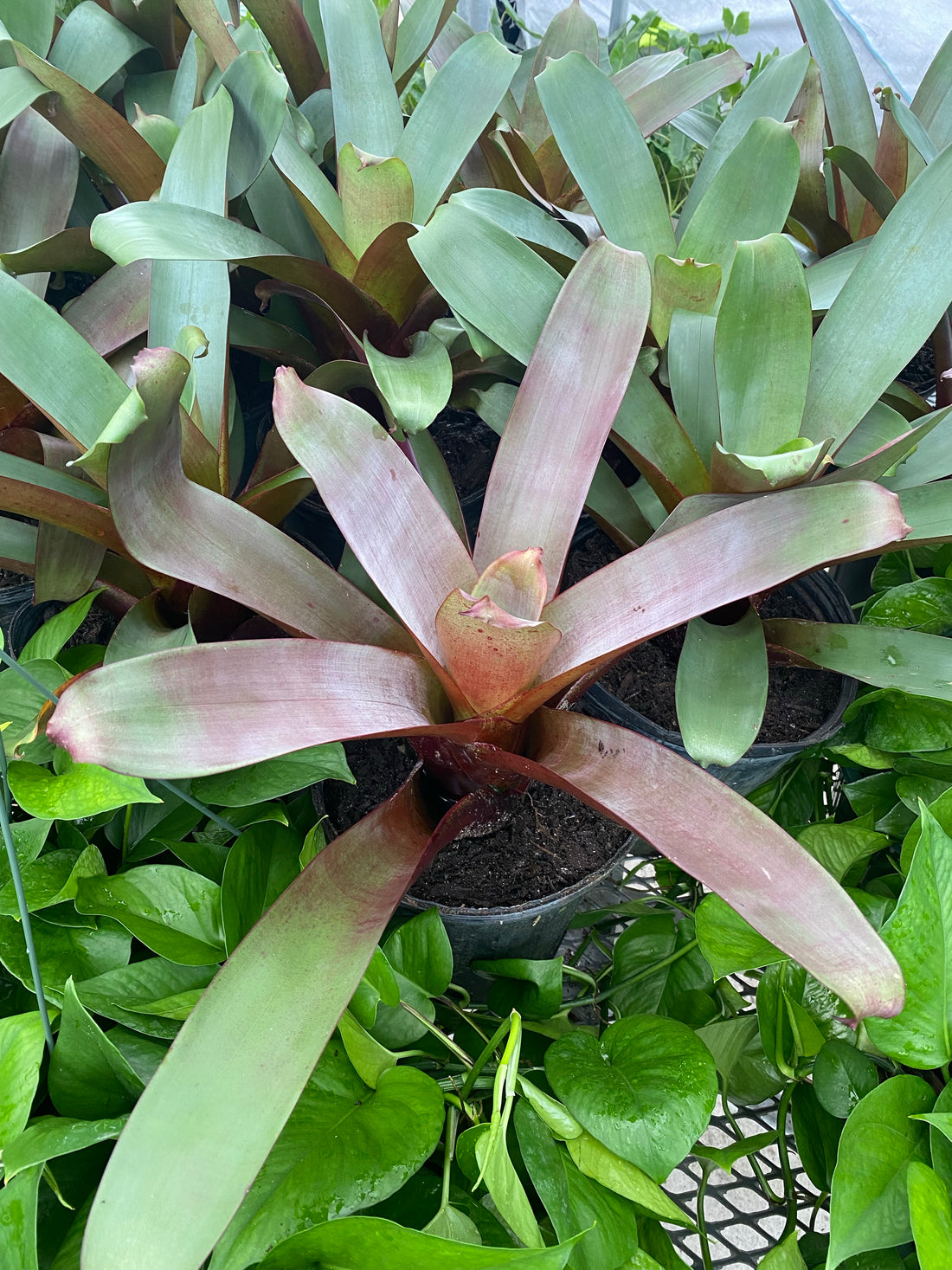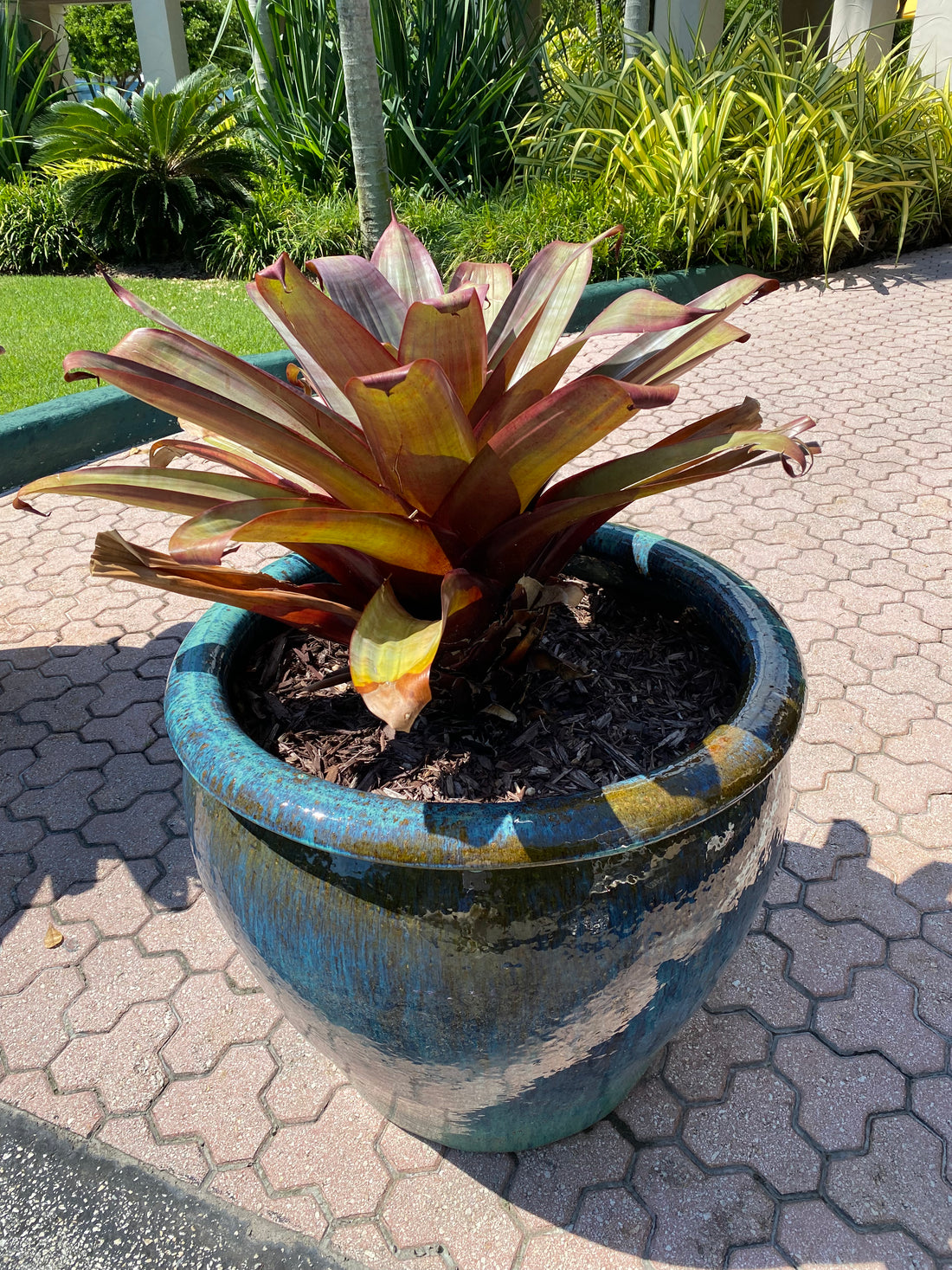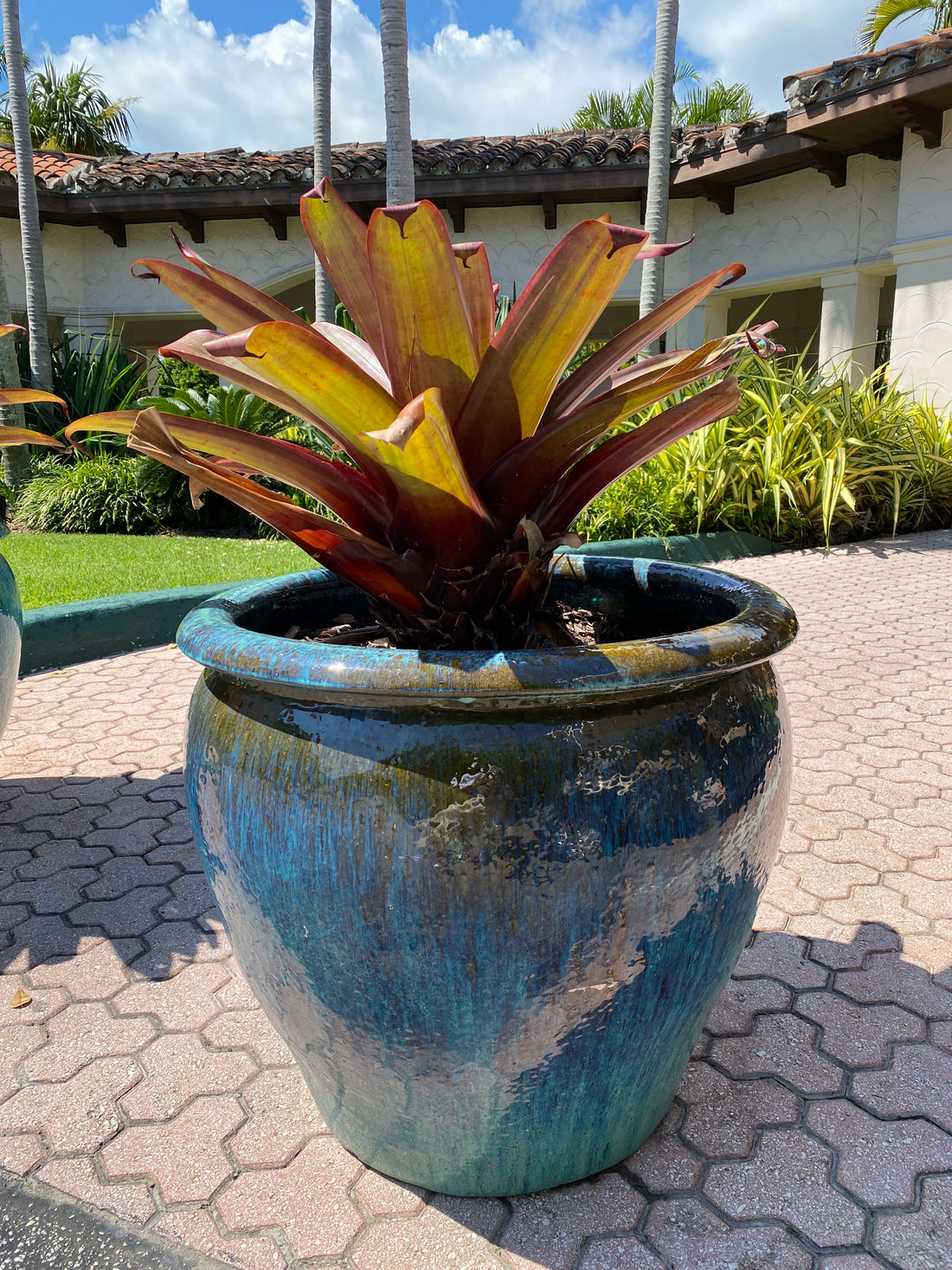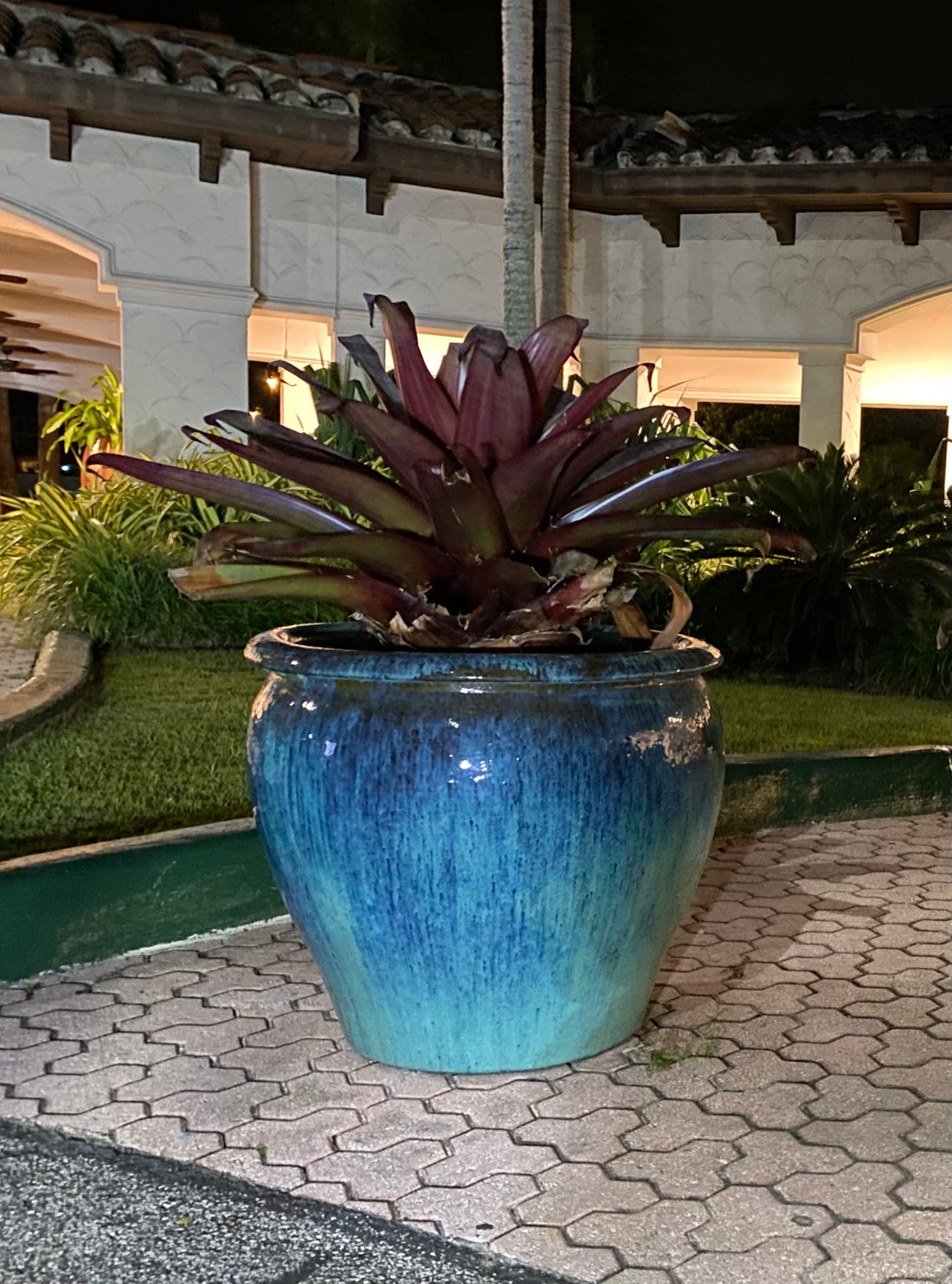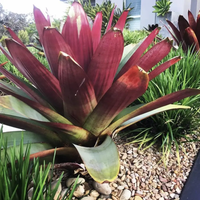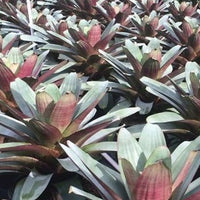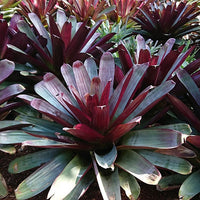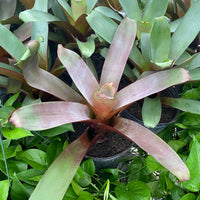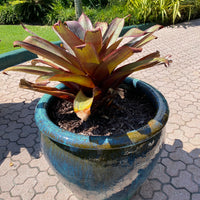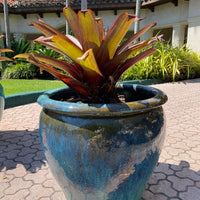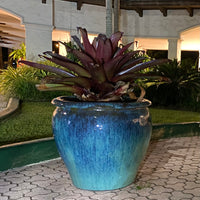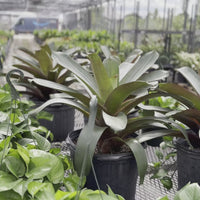 Bromeliad Alcantarea imperialis
Save 10% with code FALL10
Bromeliad Alcantarea imperialis, Exotic and easy to care
Bromeliad plants, considered by many as one of the most exotic and beautiful plants which naturally create color blends and variegation of colors like no other plant. The Bromeliad family of plants is very diverse, many known varieties of bromeliads grow wild throughout the rainforests of Central and South America, in trees as epiphytes, meaning they can grow without soil, Bromeliads can absorb most of their nutrition through their leaves, Many bromeliads are able to store water in the center section of the plant, known as the tank, this center structure is formed by their tightly overlapping leaves which act as a funnel allowing the water to drip into this section of the plant and also provide the needed nutrients. Bromeliads require very little water, about once per week, water in the center tank to allow the water to drain into the soil.
PLANT BENEFITS AND KEY FEATURES
• We believe in the power of plants to lift the spirit, calm the mind and clean the air.
• Filter indoor air by absorbing toxins, and removing harmful chemicals.
• Boost mood, productivity, concentration and creativity.
• Reduce stress and Fatigue by simply enjoying and caring for your plants.
• Add life to a given space, Plants are therapeutic and cheaper than a therapist.
SATISFACTION GUARANTEE
Buy with confidence, all of our plants are Backed by our 30 days Satisfaction Guarantee.
Product Details
Plant Hardiness Zones and Specifications
Grow Zones: 4-9 Patio / 10-11 Outdoors
Growth Rate: Slow
Mature Height: 3-4ft
Mature Width: 2ft
Foliage Color: Green foliage with red center
Soil Conditions: Well Drain Soil
Care & Maintenance

HOW TO CARE FOR BROMELIAD ALCANTAREA IMPERIALIS
Before purchasing a Bromeliad Imperialis, read about the recommended care instructions to keep this plant healthy and flourishing.
LIGHT - Outdoors Partial Shade to full sun, Indoors bright to medium light.
WATER - Bromeliad Alcantarea Imperialis are very drought tolerant, they retain water in the center reservoir, we suggest to utilize a soil probe initially to determine humidity levels and when to water, you can also feel the top inch on soil to the touch, if drying out go ahead and water your Bromeliad, once every 7-10 days should be sufficient.

HUMIDITY - Regular Misting is recommended, Many of our houseplants come from the tropics, where humidity is very high, generally the air in our homes is dry, occasional misting houseplants is a very simple and effective way to boost humidity, an easy solution to the risk of overwatering your plants. Always pay attention to the color and texture of the leaves on your plant. Generally Plants with brown or dry leaf tips will benefit from regular misting to keep the plant happy and thriving, preferably in the mornings to allow the foliage to completely dry out during the day.

PLACEMENT AND TEMPERATURE - Selecting the right location for your plant indoors or outdoors is very important, micro climates can affect the health of the plant, make sure the plant does not receive air draft from near by AC/Heating vents, or warm air if close to a freezer, the foliage will dehydrate faster than it can hydrate from moisture in the air or in the soil, eventually turning brown and dropping, when plants are properly watered and care for and still display signs of wilting or seem sad it may help to relocate the plant to a different area for brighter indirect light. Please note most tropical plants are from the tropics, proper moisture is required for their health and survival, we highly recommend to bring your tropical plants indoors when temperatures are expected below 45s during winter months or above 90 during summer months, extreme weather can severely damage the plant.
FERTILIZING – No need to fertilize right away, We fertilize our plants during the production phase with slow release fertilizer which can last an additional 2-3 months supplying residual nutrients to the plant. Once you do decide to fertilize You may use a fertilizer formulated for interior plants, preferably a slow release fertilizer 180 days duration, fertilize during spring or fall base on label instructions.
PRUNING Bromeliad Alcantarea Imperialis is not necessary, if left to grow naturally lower bottom leaves will gradually collapse and dry out, once they dry leaves can be pulled or remove if desired.
HOW TO PROPAGATE BROMELIADS - The easiest way to propagate Bromeliad plants is by way of separation of pups. Simply allow the new offsets to mature over 6 inches tall, cut off the stem close to the main trunk of the mother plant and place in soil, it will gradually root and provide you with a new free plant.
MAINTAINING Bromeliad Alcantarea Imperialis is simple, they require little or no upkeep, they are disease and pests resistance which eliminates the need for spraying chemicals which can be very harsh to our environments.

INSECTS OR DESEASES - Here's another plus, Bromeliad Alcantarea Imperialis is not regularly affected by pests, however in the event that scale, mealy bugs, or mites are found to affect the plant, they can be controlled by applying horticultural neem oil that can be sprayed directly onto the insects, A second and third treatment, when using oils, will be necessary. Space out the sprays at 2 weeks intervals to break up the mealybug life cycle.

FAQs
Is it safe to ship plants by mail?
We Believe it is, let us prove it, our success rate sipping plant(s) direct to consumer is well over 99%,

I placed my order, how fast can you ship?
Most orders ship within 2-3 business days from the moment orders are received, certain exceptions may apply such as weather conditions, holidays, and weekends. We ship most orders orders via FedEx Ground, UPS or USPS, we determine which carrier to use base on location and best in transit time. Estimated time for delivery is 2-6 days base on regions, for west coast areas it may take 5-6 days for arrival, for Mid to East coast regions is usually 2-3 days for orders to arrive. Once your order ships we will provide you with detail tracking information and eta updates detailing the estimated time of arrival.

Are plant(s) purchased online guarantee?
All plants are guarantee for a period of 30 days, We offer a Satisfaction Guarantee Policy.

How do you measure height for plants?
For Bromeliad plants we measure approximate height from the bottom of the pot to the top of the plant.

Can I order During Winter and Summer Months?
Yes you can, however most Tropical plants are sensitive to extreme cold conditions, once cold temperatures are expected to fall below freezing it will not be safe to ship life plants, we carefully manage shipping decisions during winter months and determine when is safe to ship, please be advise we may need to hold orders until conditions are appropriate to safely ship the plants.
Shipping during summer months.
Most Tropical plants are sensitive to extreme hot days during summer months, once temperatures are expected to rise above 90 degrees, it is not safe to ship life plants, we carefully manage shipping decisions during extreme hot days and determine when is safe to ship, please be advise we may need to hold orders until conditions are appropriate to safely ship the plants.

Satisfaction Guarantee
Warranty Policy - Backed by our 30 days Satisfaction Guarantee Policy.