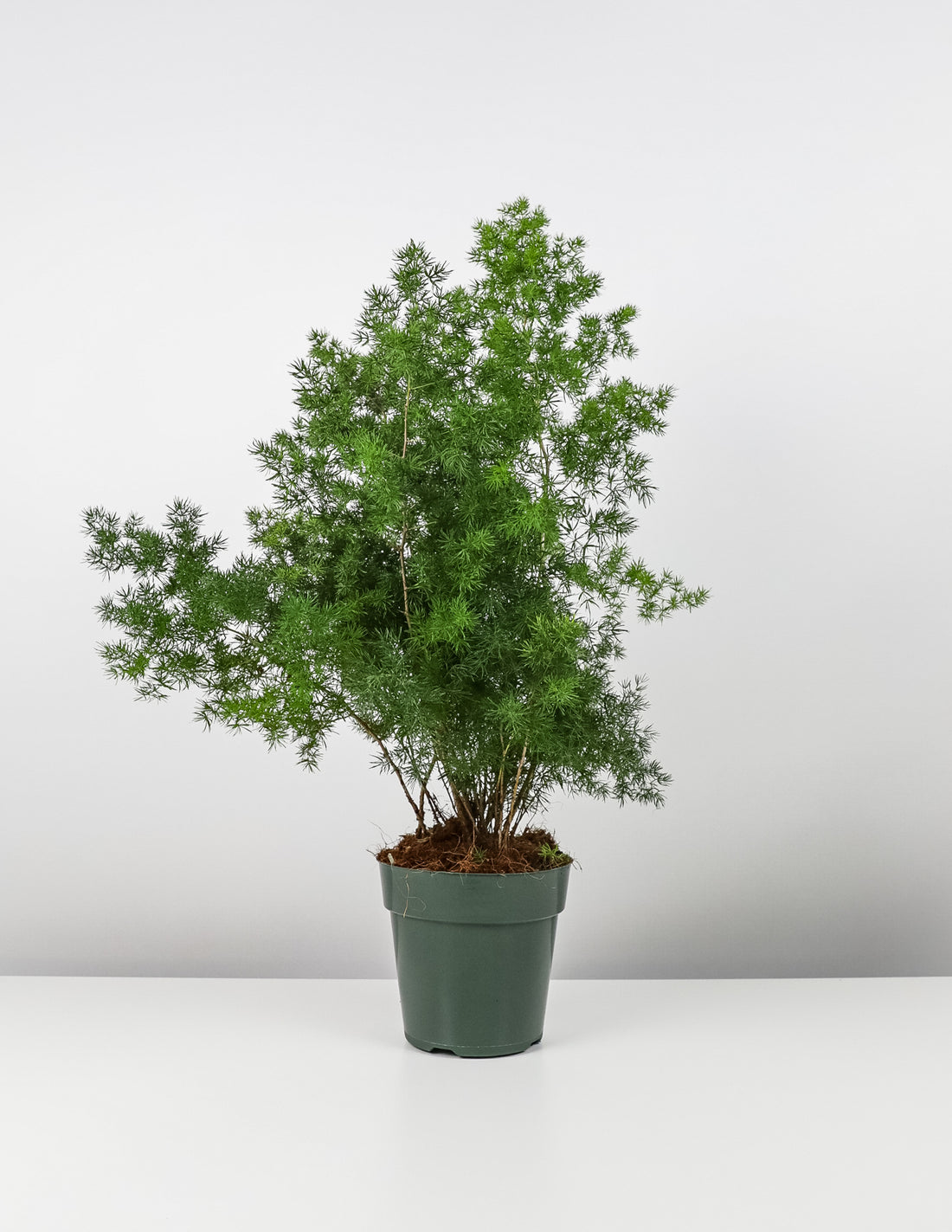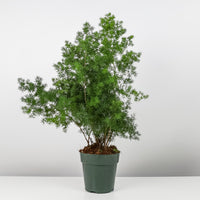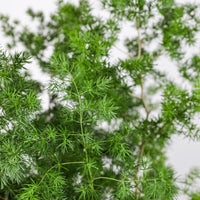 Ming Fern Asparagus Plants
Save 10% with code FALL10
Details 

Ming ferns are an easy to care for evergreen houseplant with feathery, fern-like, clumping leaves. Despite its name, the ming fern is a flowering plant and not a fern at all. It produces white flowers in the spring to early summer. It is in the same genus as the edible cultivated perennial vegetable, Asparagus officinalis. Ming Ferns do well in full sun as well as shaded locations.
Asparagus Ming Fern originates in the arid regions of South Africa. It can be grown outdoors along foundations or in borders, or it can be grown as true houseplant in a container or hanging basket. If planting in a container. root systems develop rapidly, the plant has a zigzag branching structure. Its soft greenery is a smart addition to floral arrangements. Cuttings last one to two weeks. Be sure to plant in consistently moist, yet well-drained soil. Water when dry.
Plant Care
• Easy to care house plant, Great for indoor, apartment or office
• Watering: Best to water regularly.
• Lighting: Best to keep indoor, if outdoor place in indirect sun light under Shade.
• Hand picked and shipped direct from our Nursery

Plant Benefits
• Filter indoor air by absorbing toxins, and removing harmful chemicals
• Boost mood, productivity, concentration and creativity
• Reduce stress, Fatigue and Allergies
• Add life to a given space
• Plants are therapeutic and cheaper than a therapist

Satisfaction is Guaranteed, Please contact us with any questions or concerns, We are here to help.