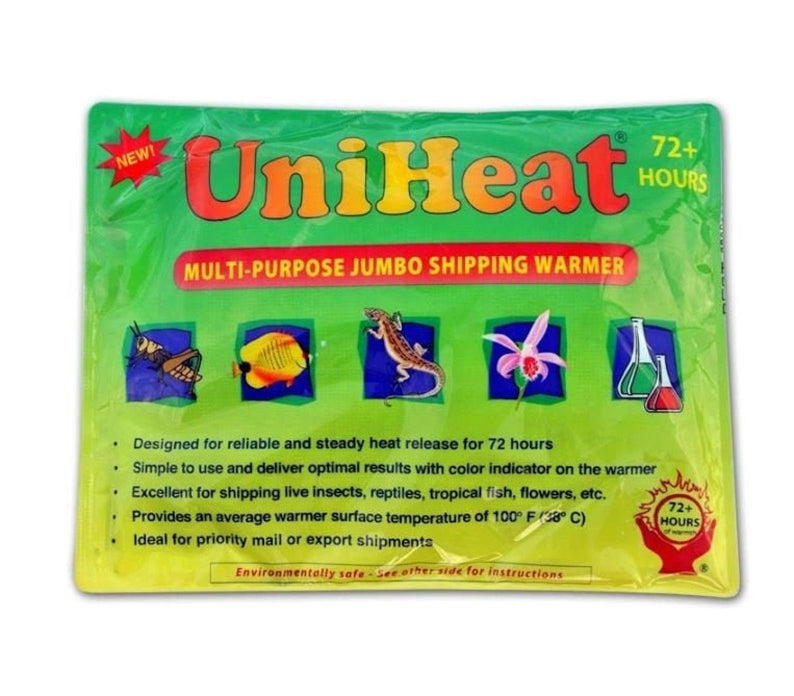 Heatpack, Heatwarmers 72 Hrs Shipping Warmers for Life Plants
Protect the plants during shipping with the Shipping Heat pack 72hrs, if you are experiencing cold weather and estimated night temperatures are expected to fall below 35F please purchase a heat pack, it will provide protection for a period of 72hrs.
If you are looking for a way to keep your plants alive and healthy during the winter months, then you need Heatpack 72 Hrs Shipping Warmers. These innovative heat packs are designed to be placed inside shipping boxes, ensuring that your plants stay warm during transit. This is especially important during longer shipping times, when plants can be exposed to extreme temperature changes. With Heatpack 72 Hrs Shipping Warmers, you can rest assured that your plants will arrive safe and sound.


Please Note this item is intended for sale along with plants from our shop, This is an add on item to keep plants warm during shipping.


Satisfaction is Guaranteed, Please contact us with any questions or concerns, We are here to help.