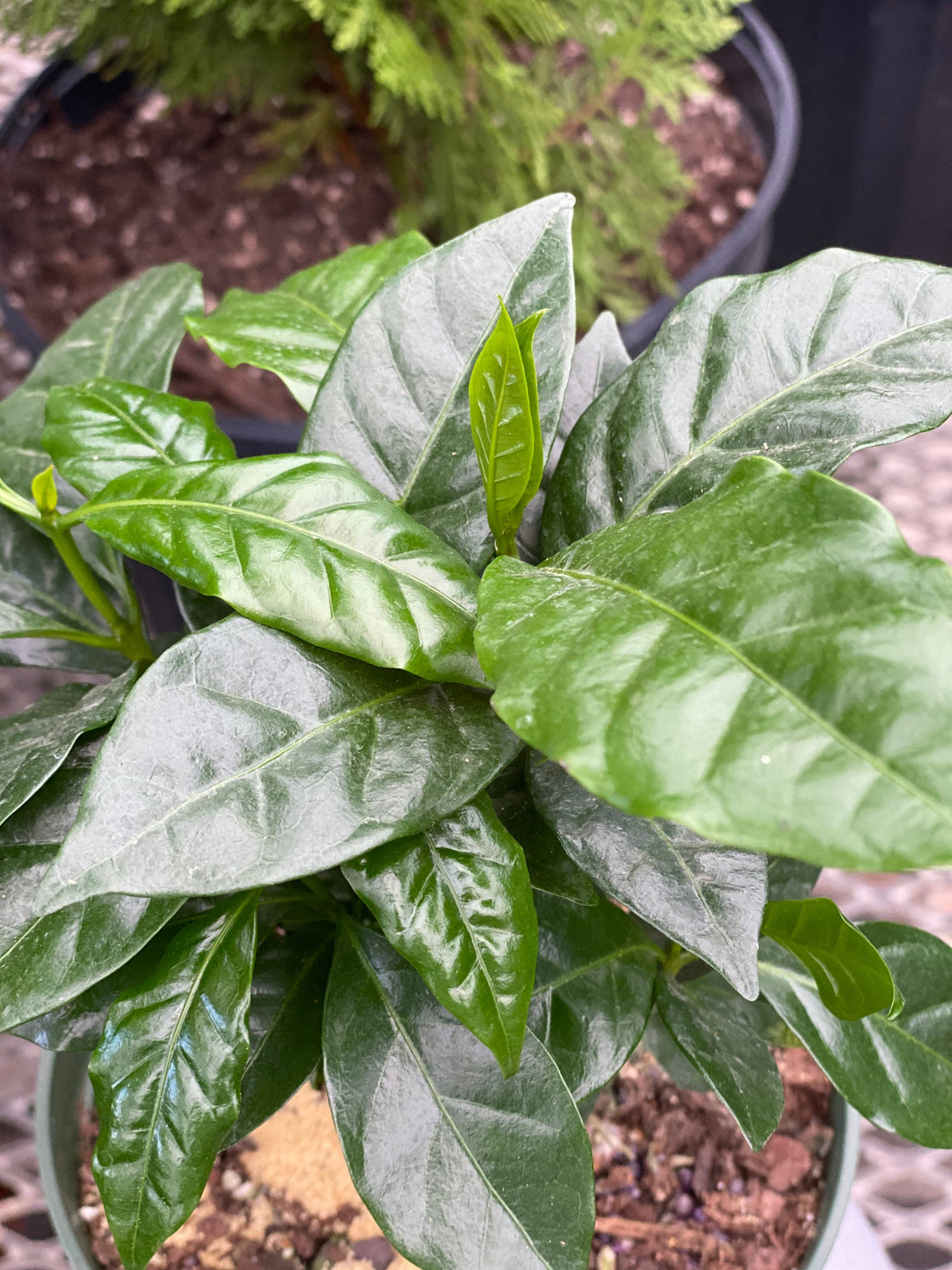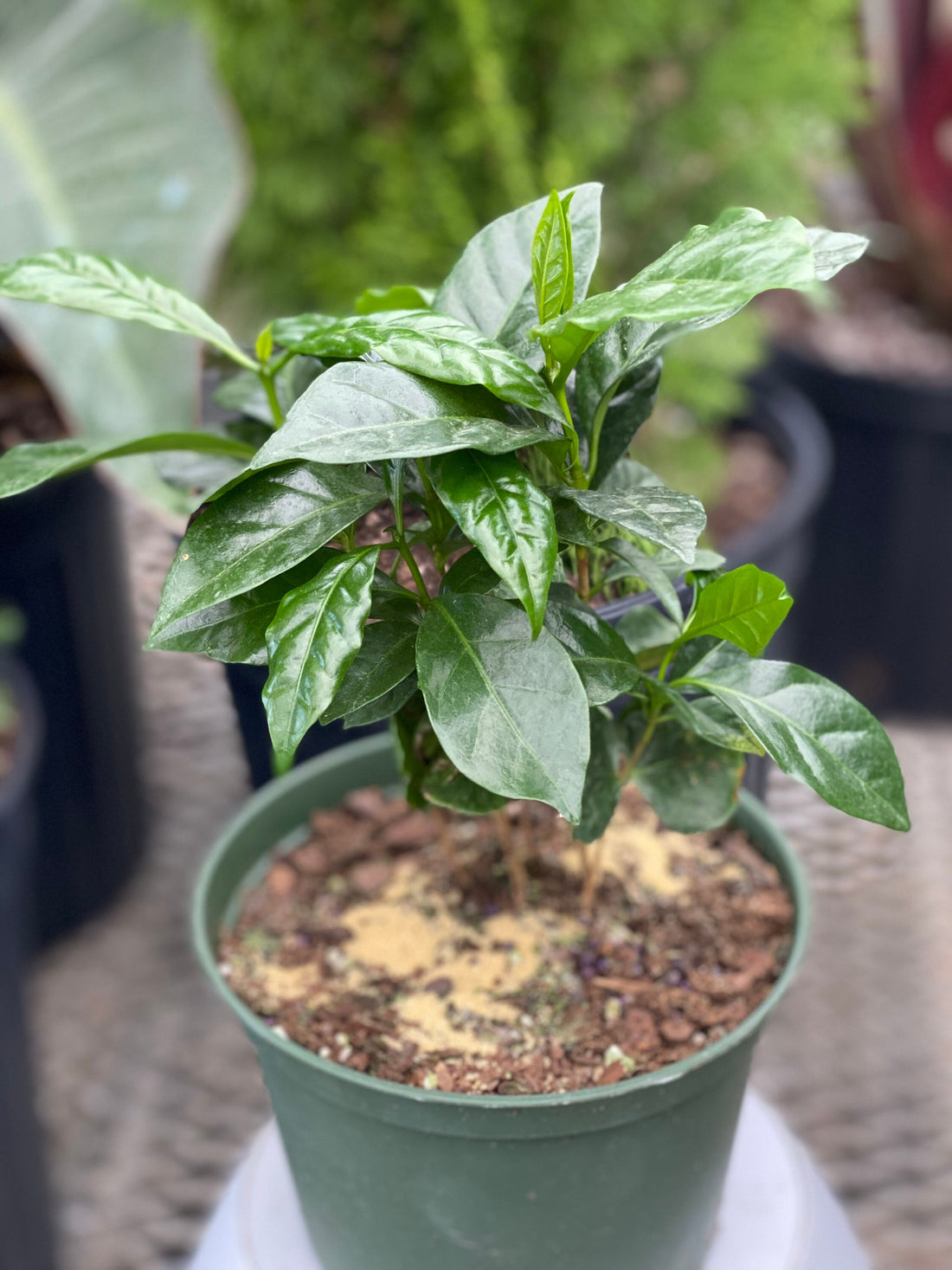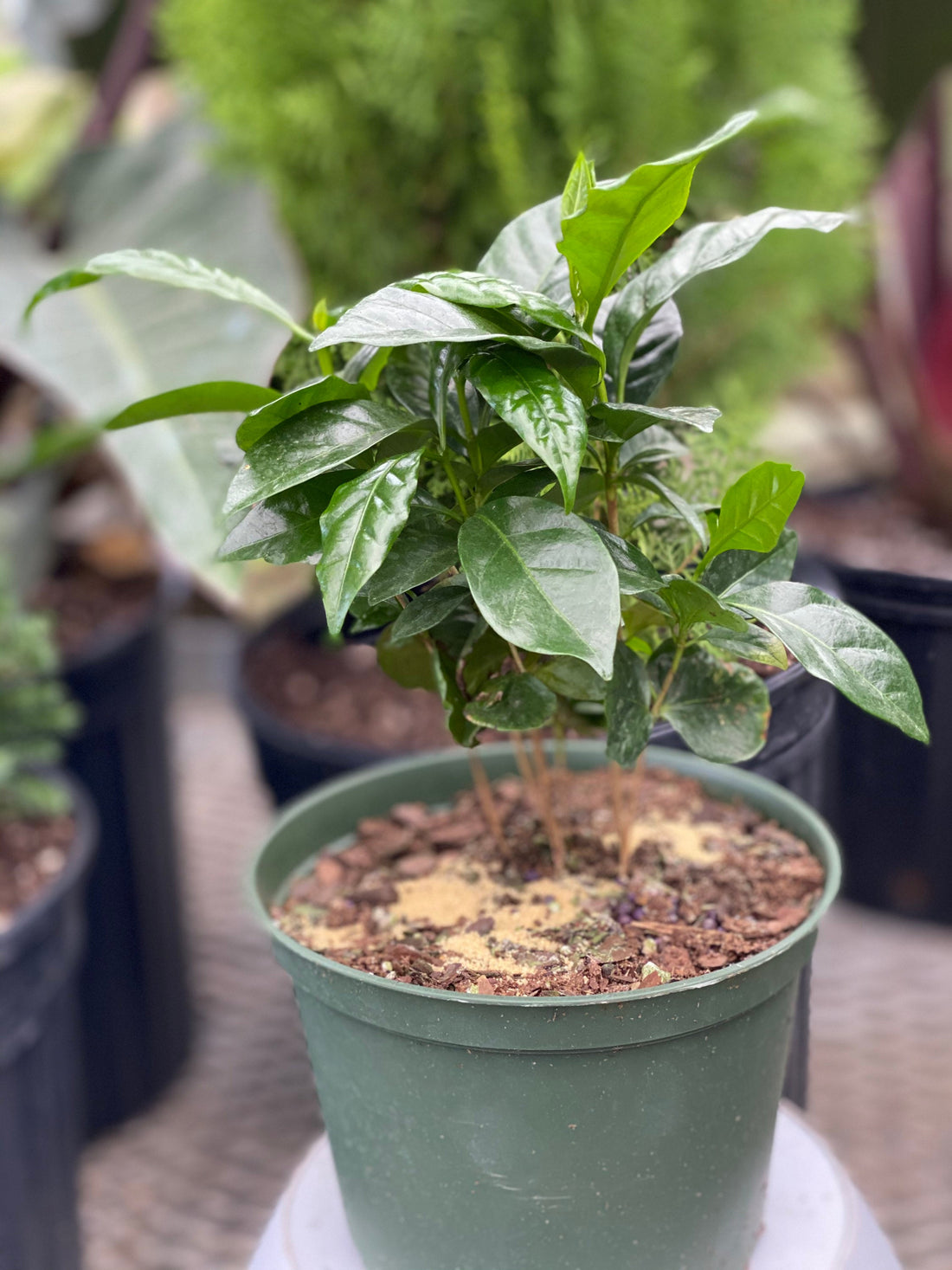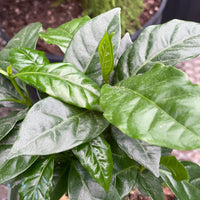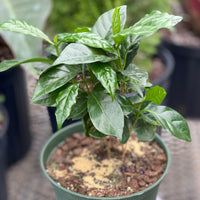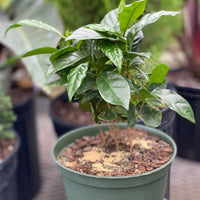 Arabica Coffee Fruit Tree
Arabica Coffee Tree, Harvest Home-Grown Coffee with Coffea Arabica
Arabica coffee, Arabian coffee plant this evergreen requires minimum maintenance and grows year-round trouble free, place it in bright light for optimal growth. Grow your own coffee with ease, when this easy care plant matures it produces colorful cherries against a background of glossy dark green foliage, the cherry like beans go from green to yellow, to orange, then finally to deep red. Each cherry will produce two coffee beans. And you'll get hundreds of these cherries. We hope this will become your favorite plant.
As soon as your beans ripen is time to harvest them from your own fruit tree, dry your savory Arabica coffee beans in your oven or roaster. Once they have completely cooled, they are ready to grind and make into a delicious brew.

PLANT CARE, Coffee tree is considered container friendly, can be used both indoors as a deco plant or outdoors, it will not bear fruit as an indoor plant.
• Repotting and Fertilizing, Wait 4 weeks before repotting, allow the plant to settle in and acclimate to its new environment, Plants shipped by mail are in complete darkness for several days, it can be a stressful journey, Fertilize during Spring to Fall base on label instructions.
• Watering, allow the top inch of Soil to dry out, it may take 4-7 days, water slowly to allow the soil to moist evenly.
• Humidity, most Tropical plants can benefit from regular moisture, a humidifier or regular misting is recommended.
• Lighting, bright light, if outdoors place in indirect sun light under Shade.

KEY FEATURES & BENEFITS
• Filter indoor air by absorbing toxins, and removing harmful chemicals.
• Boost mood, productivity, concentration and creativity.
• Reduce stress, Fatigue and Allergies.
• Add life to a given space, Plants are therapeutic and cheaper than a therapist.

Backed by our 30 days Satisfaction Guarantee Policy.
We hope that you enjoy your new plants! Our main objective is to deliver base on your Satisfaction Guarantee Policy. Please do not hesitate to contact us with any questions or concerns. Our friendly customer service team is here to help.