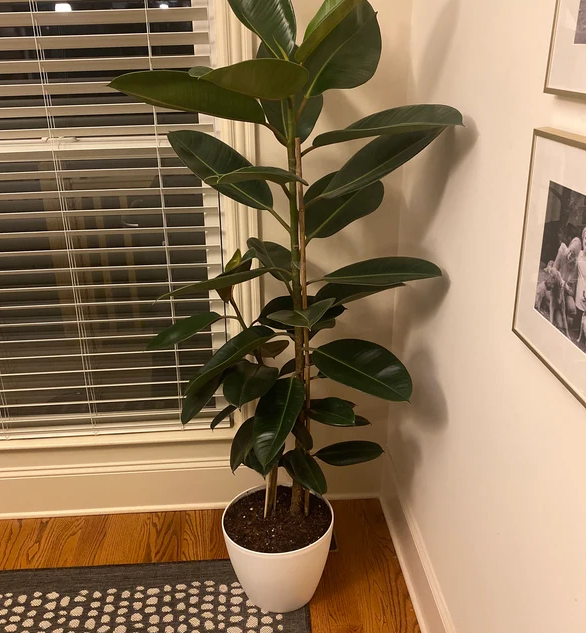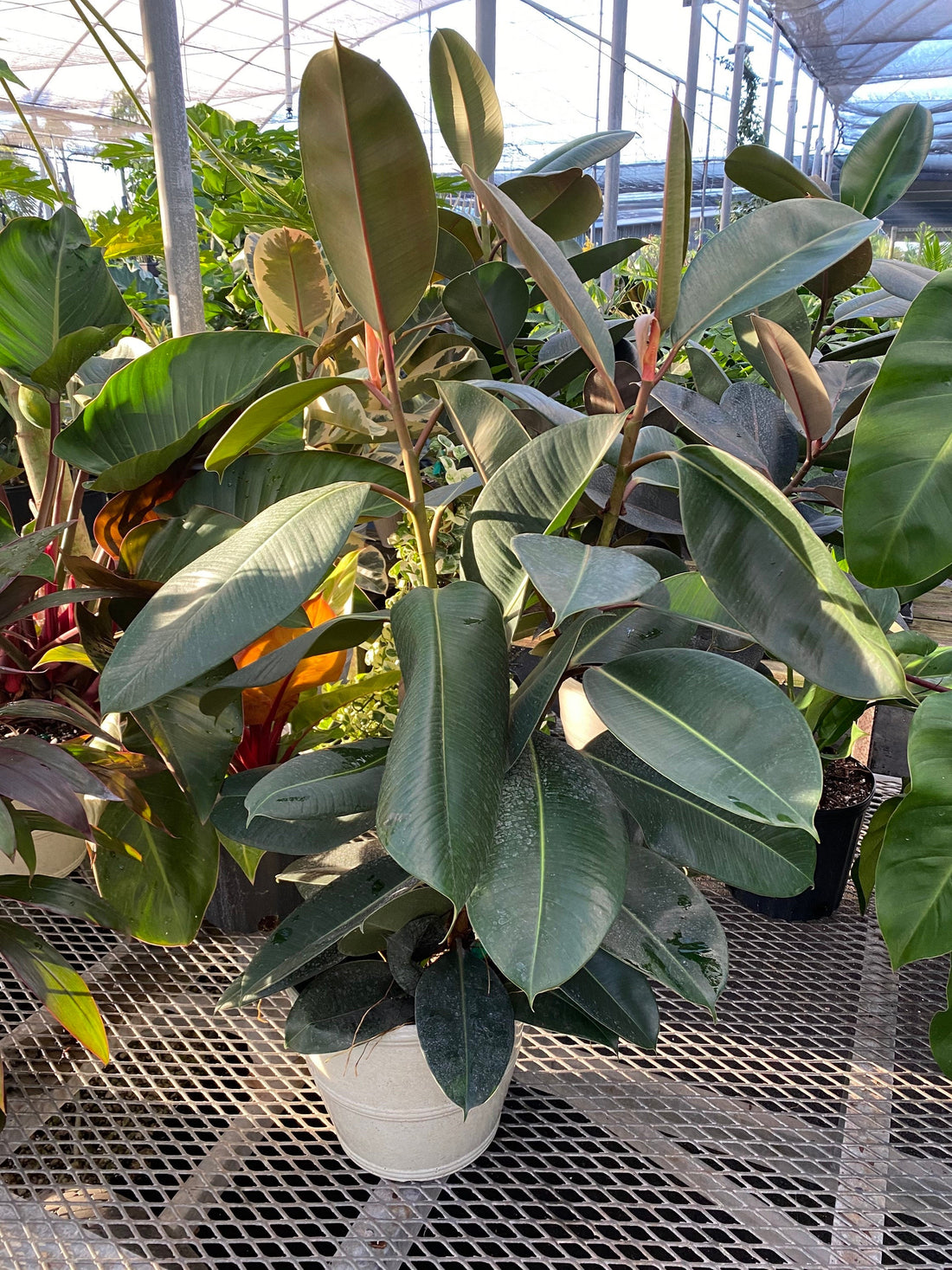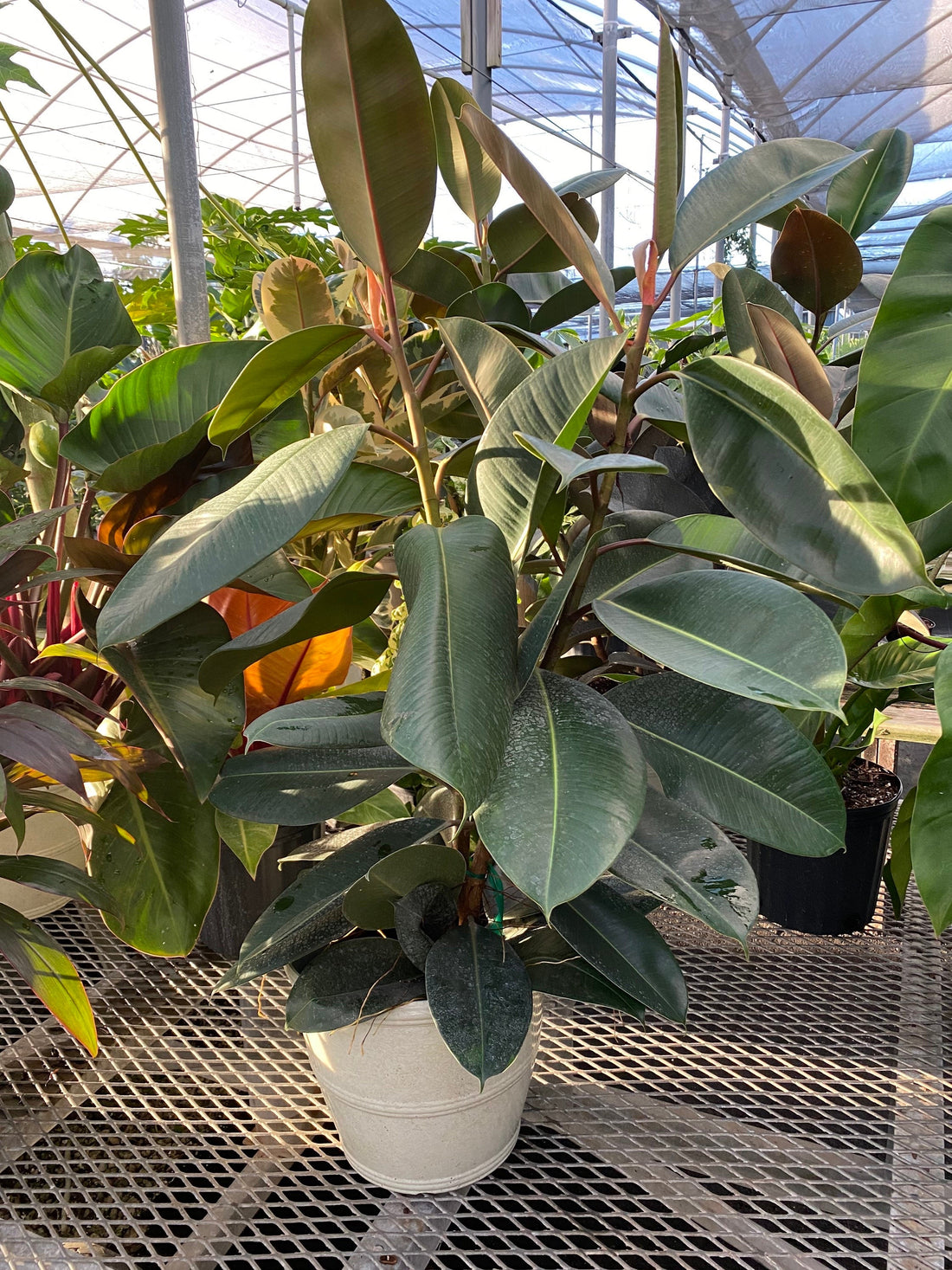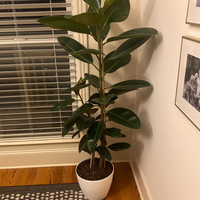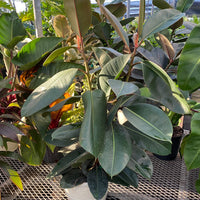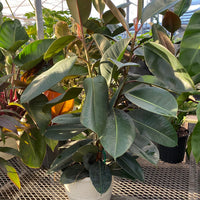 Ficus Elastica Melany Indian Green Rubber Tree
Save 10% with code FALL10
Ficus Indian Green, Ficus elastica 'Melany' Rubber Plant, Indian Rubber Tree, Native to India and Malaysia, elastica is among the oldest plants used as houseplants worldwide. As a houseplant, Ficus is very popular, able to adapt and endure lower light conditions and generally poor treatment, The Rubber Tree is a winner indoors. Provide as much light as possible, keep away from cold and drafts in winter, keep the soil lightly to moderately moist with good drainage. Most any soil will be fine and largely sandy soils mixed with some organics are ideal. Light fertilization is best.
SATISFACTION GUARANTEE - Buy with confidence, all of our plants are Backed by our 30 days Satisfaction Guarantee.

KEY FEATURES & BENEFITS
• Filter indoor air by absorbing toxins, and removing harmful chemicals.
• Boost mood, productivity, concentration and creativity.
• Reduce stress and Fatigue by simply enjoying and caring for your plants.
• Add life to a given space, Plants are therapeutic and cheaper than a therapist.

MY NEW PLANT ARRIVED - Thank you for trusting Eureka Farms with your recent purchase, our main objective is to ensure a great customer experience and deliver great quality plants for your enjoyment. Plants shipped online are in complete darkness for several days, is normal for plants to stress during this process, do not repot for 4 weeks, we recommend dropping the plant in its existing pot as is in a deco planter of your choice, allow your new arrival to gradually climatize to their new environment, humidity levels, lighting and temperatures.