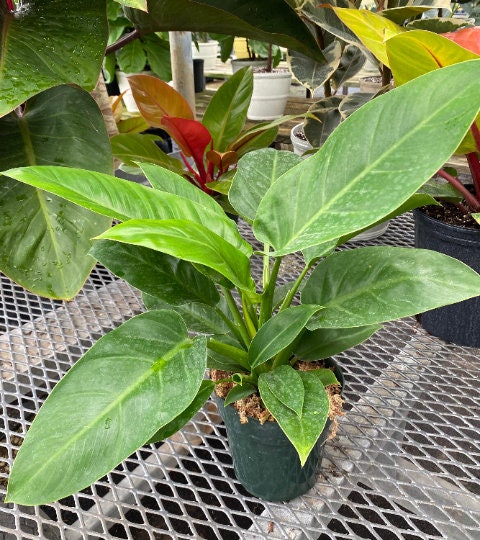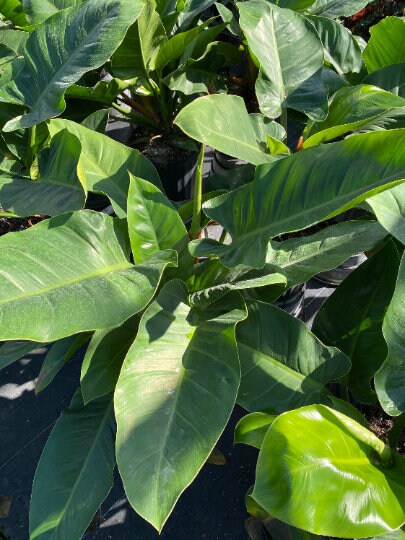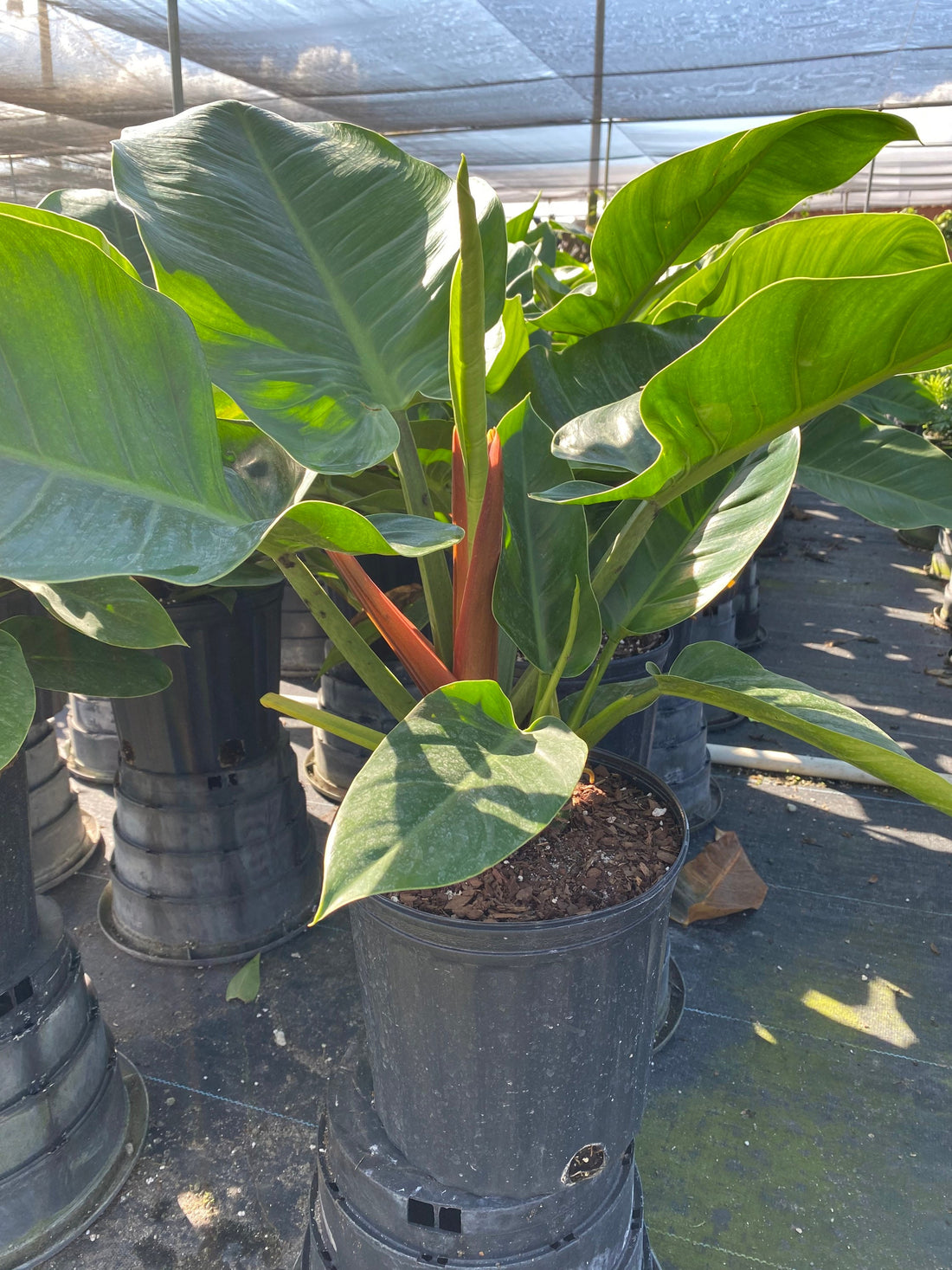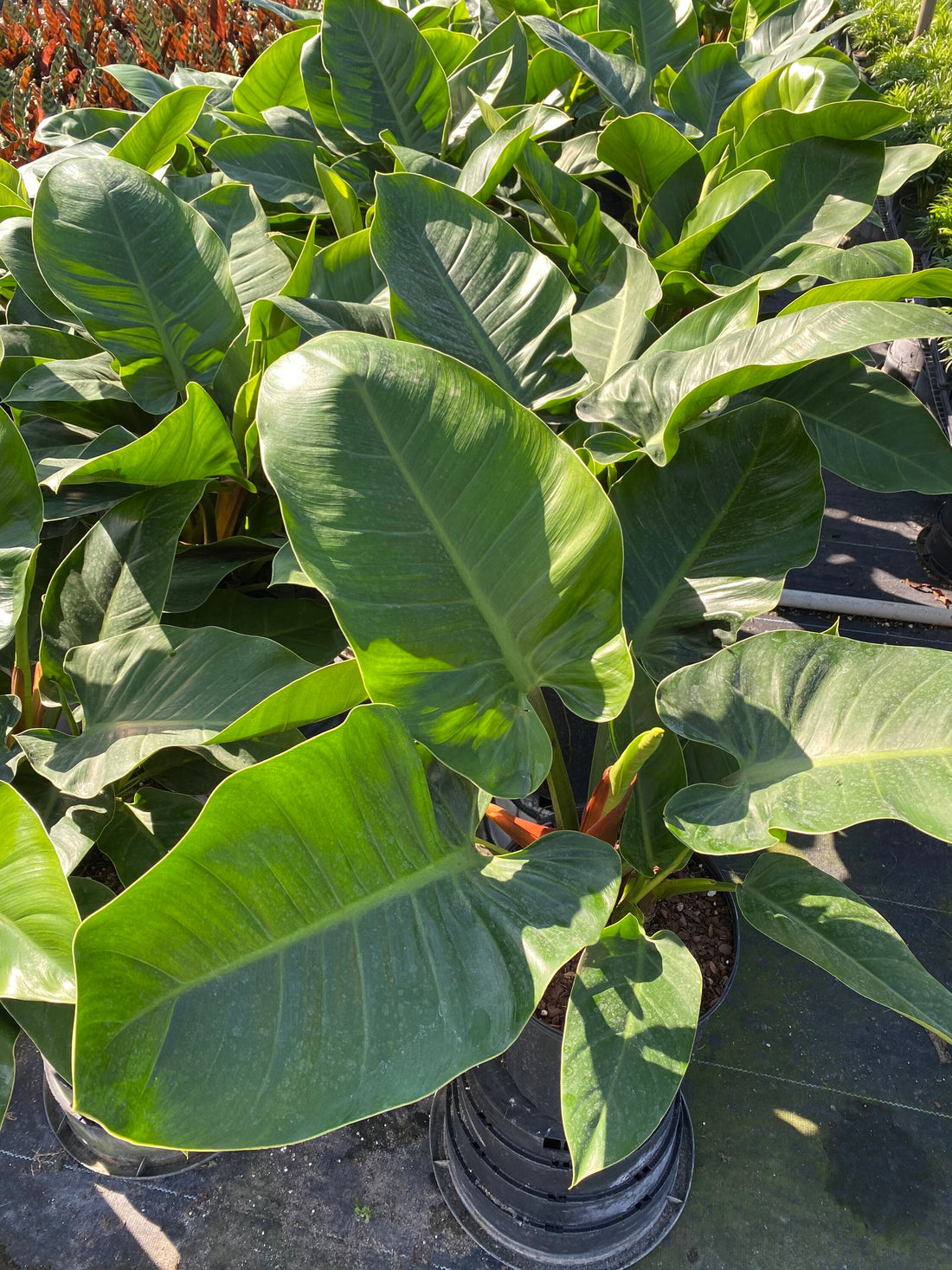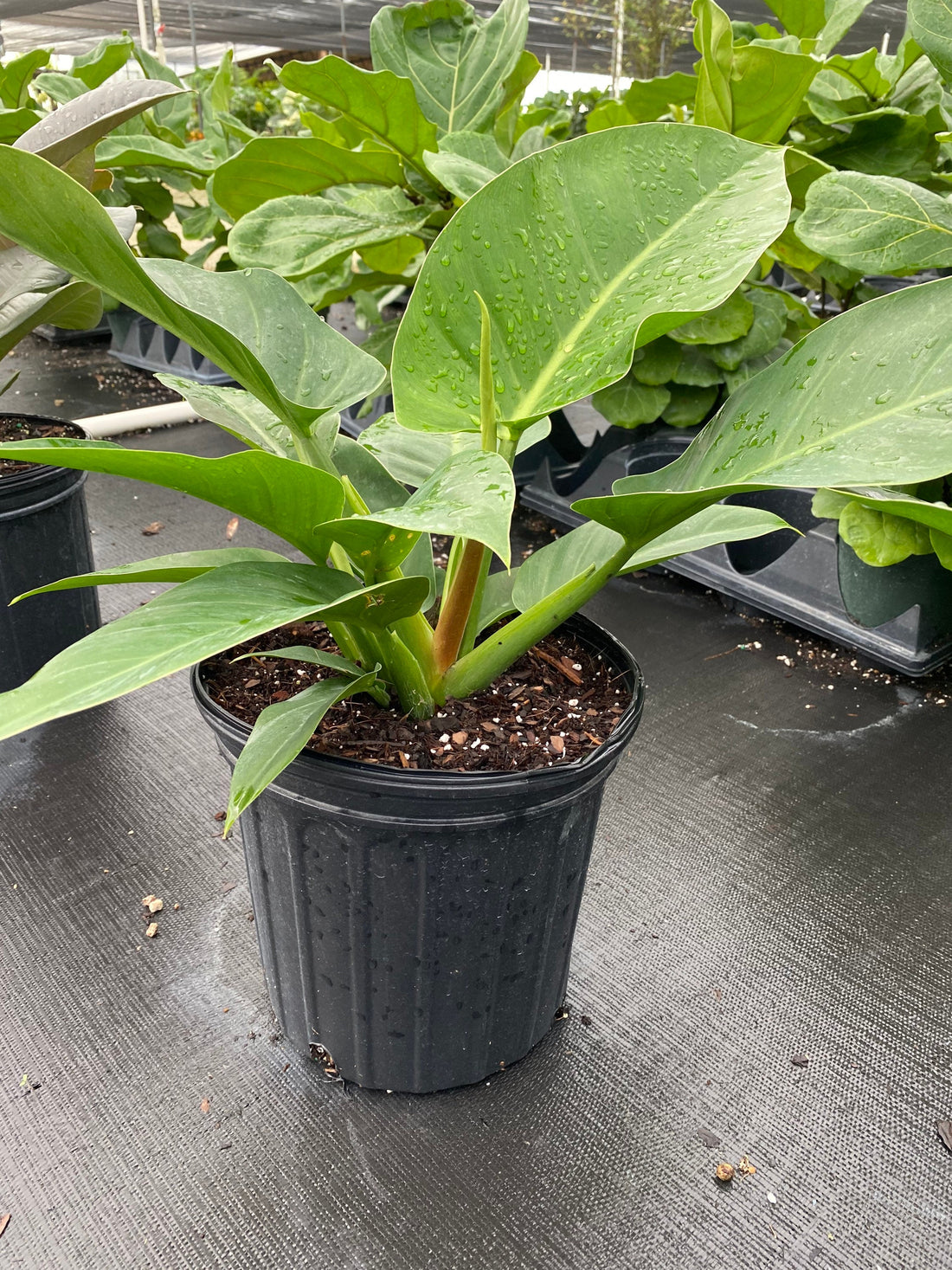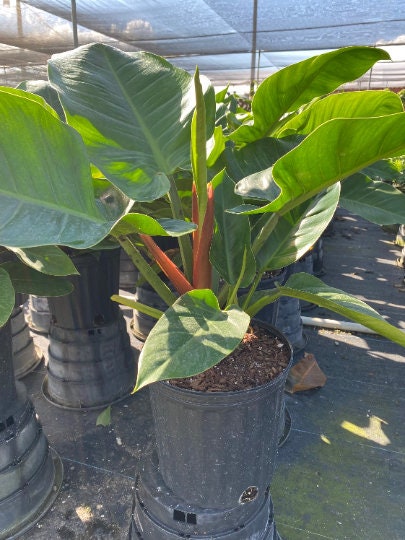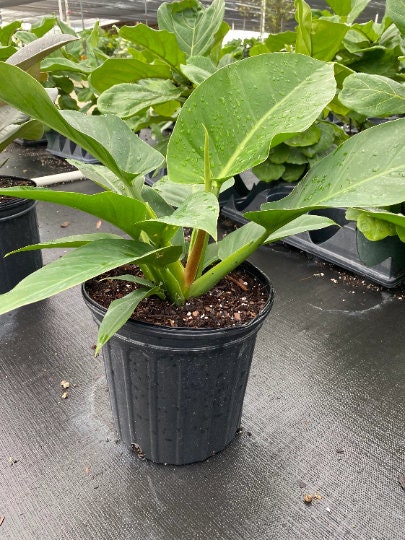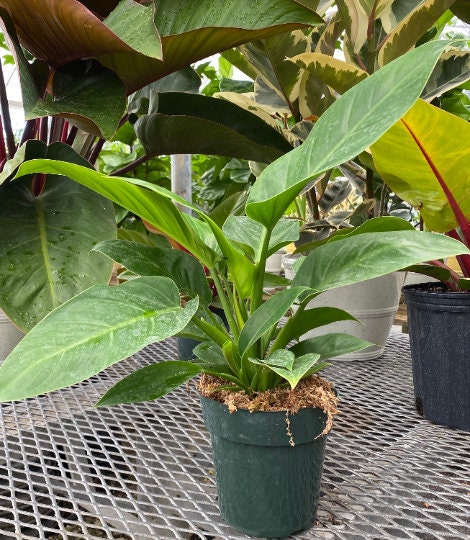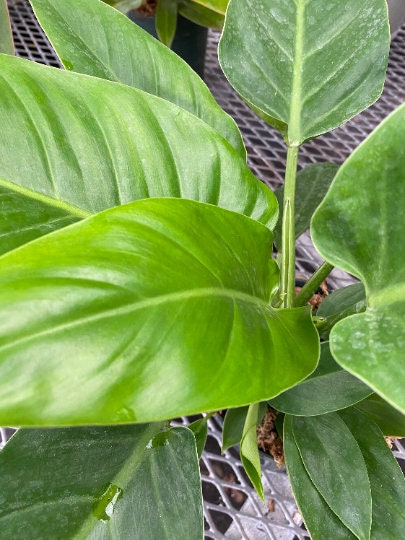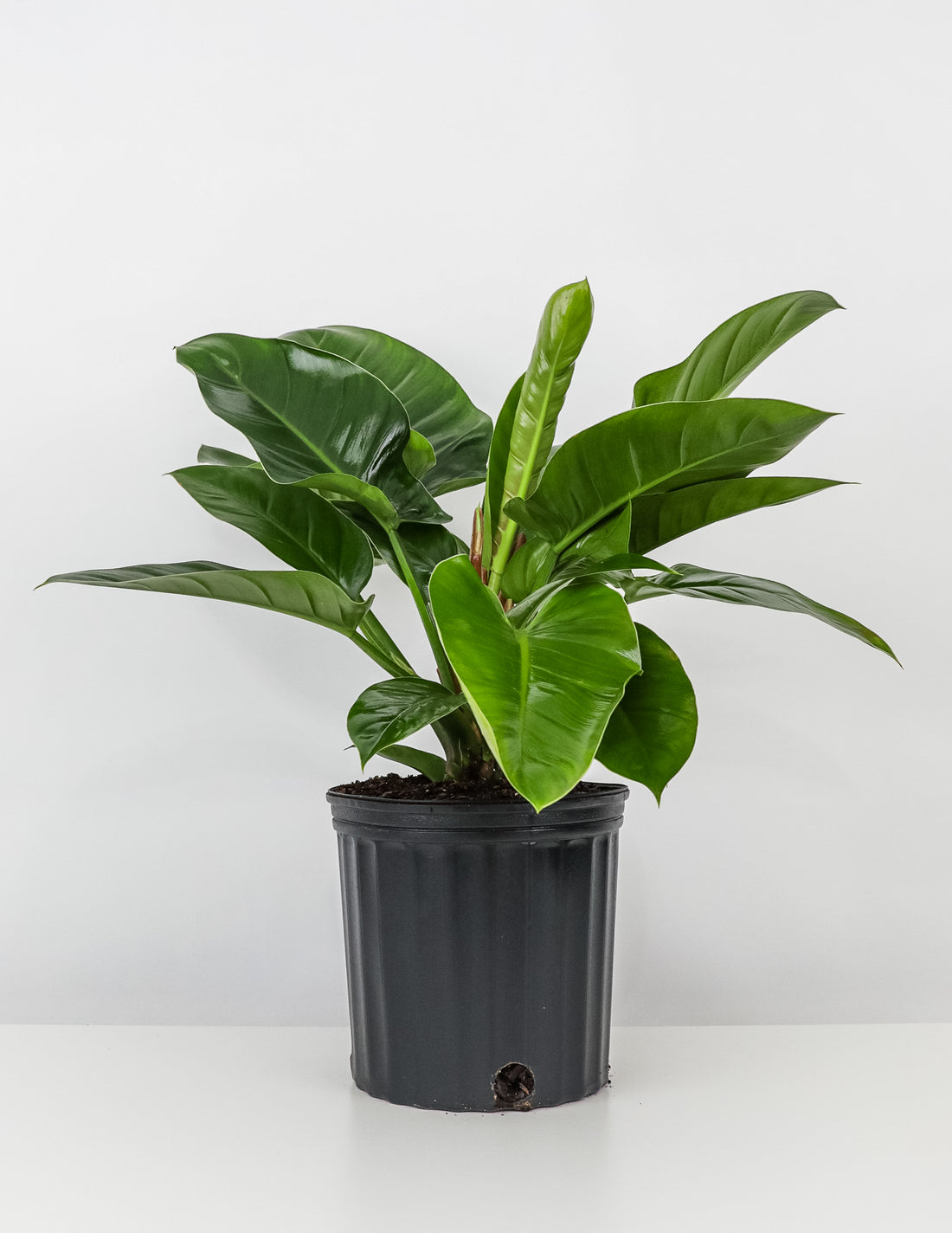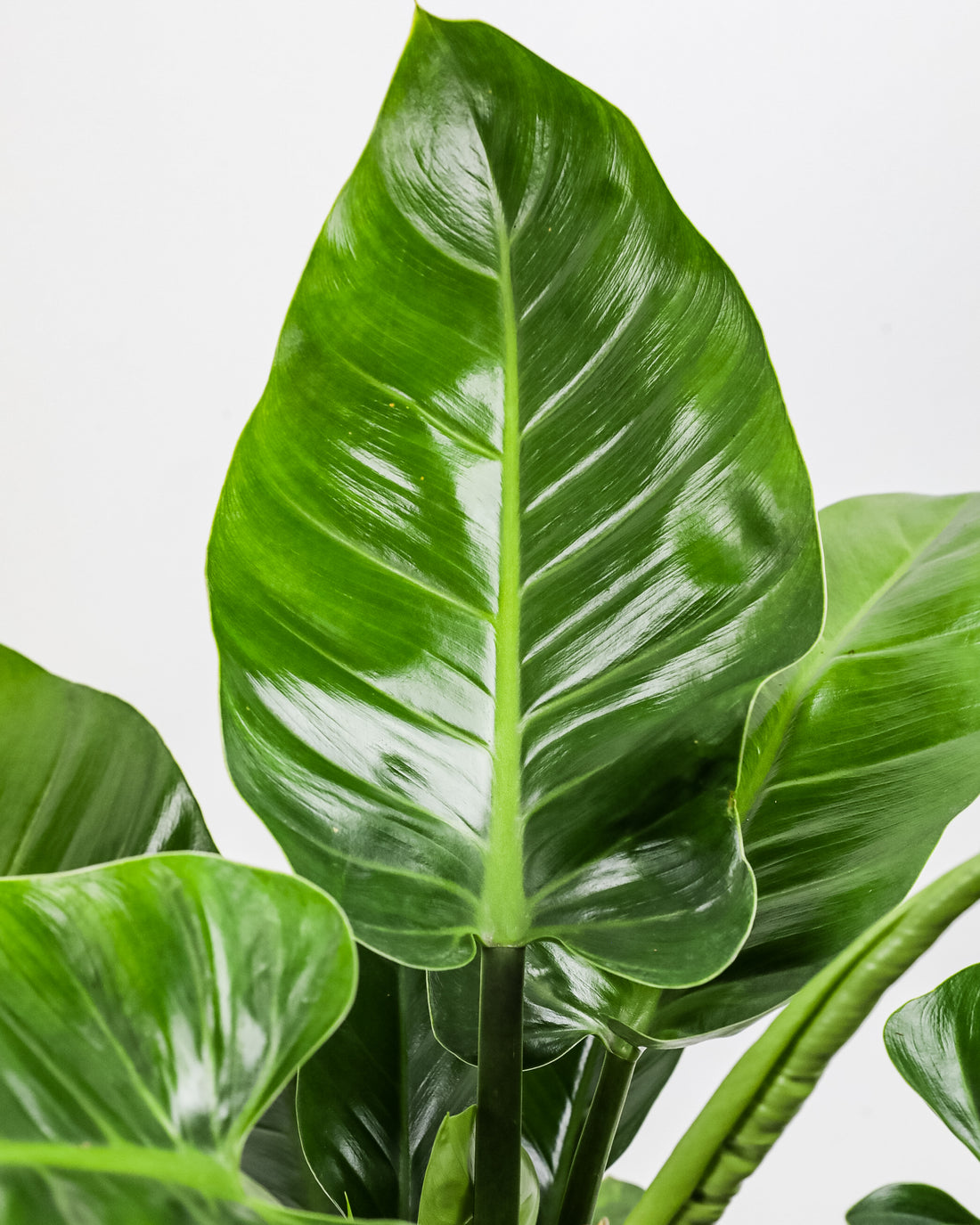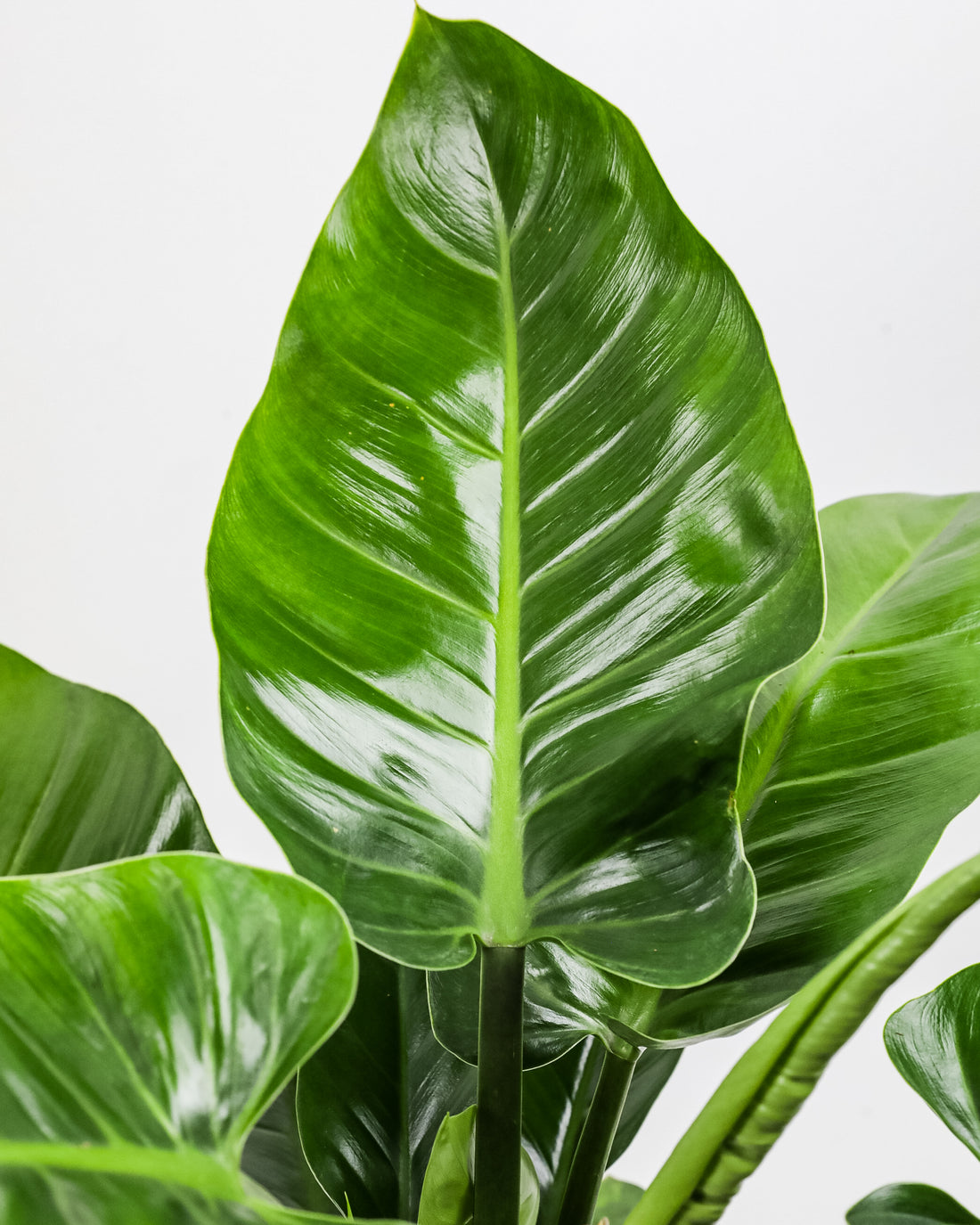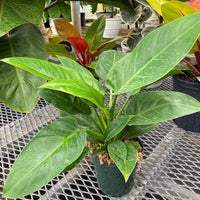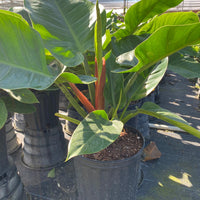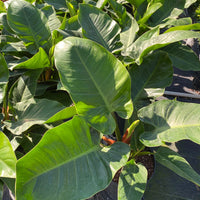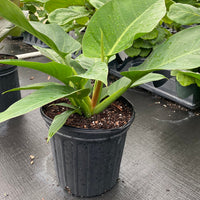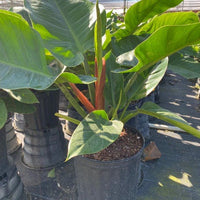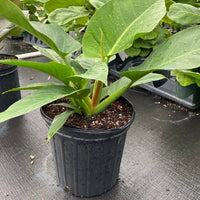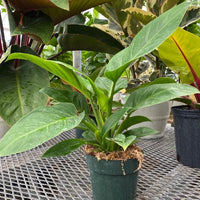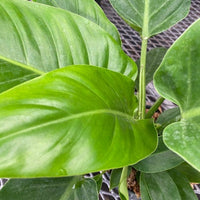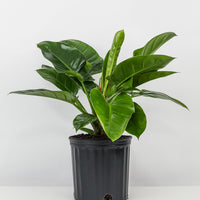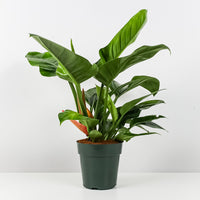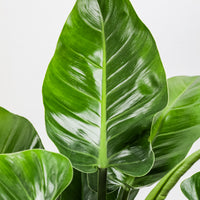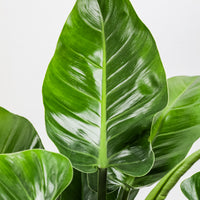 Philodendron Green Princess
Philodendron Green Princess, Low Maintenance, Stylish & Detoxifying Plant
Philodendron Green Princess is a fast-growing plant with a striking glossy heart shape foliage. The Green Princess is a self-header that spreads outward as it grows upward. The glossy, dark green, thick leaves are spaced very close to each other on a single stem. The stiff, barely visible stem, keeps a Philodendron Green Princess upright and elegant looking as it matures. It is a magnificent addition to outside gardens or even indoor areas to give it a more tropical sensation. They are low maintenance giving them the ability to grow in shaded areas or even bright natural light indoors. A lush, decorative foliage plant with large, leathery leaves. Philodendron Green Princess has a compact, bushy habit, likes medium to bright indirect sunlight for best performance, Green Princess elegance and beauty is what really sets this species apart and what makes it so desirable. Philodendron Green Princess are low maintenance giving them the ability to easily adapt to most environments, indoors or outdoors in shaded areas.

KEY FEATURES & BENEFITS
• We believe that plants have the ability to uplift the spirit, calm the mind, and clean the air.
• Filter indoor air by absorbing toxins, and removing harmful chemicals.
• Boost mood, productivity, concentration and creativity.
• Reduce stress, Fatigue and Allergies.
• Add life to a given space, Plants are therapeutic and cheaper than a therapist.

Product Details
Plant Hardiness Zones and Specifications
Grow Zones: 9-11 Outdoors
Light: Full Sun
Growth Rate: Slow
Mature Height: 3-4ft
Mature Width: 2-3ft
Growth form: Bush
Foliage Color: Green Foliage
Soil Conditions: Well drain organics mixes

PLANT CARE
• Repotting and Fertilizing, Wait 4 weeks before repotting, allow the plant to settle in and acclimate to its new environment, Plants shipped by mail are in complete darkness for several days, it can be a stressful journey, Fertilize during Spring to Fall base on label instructions.
• Watering, allow the top inch of Soil to dry out, it may take 3-4 days, water slowly to allow the soil to moist evenly.
• Humidity, most Tropical plants can benefit from regular moisture, a humidifier or regular misting is recommended.
• Lighting, bright light, if outdoors place in indirect sun light under Shade.

SATISFACTION GUARANTEE - Buy with confidence, all of our plants are Backed by our 30 days Satisfaction Guarantee.