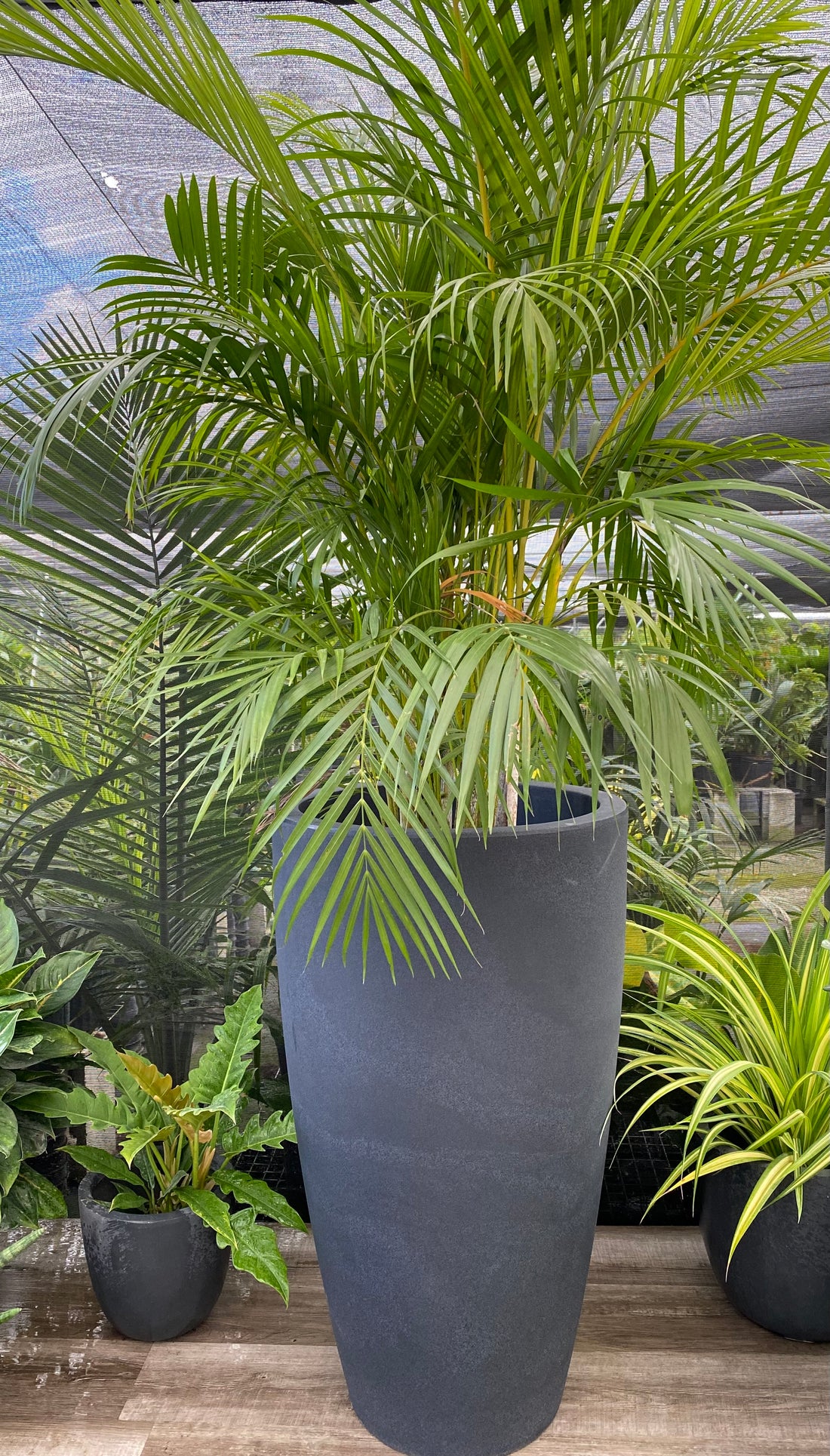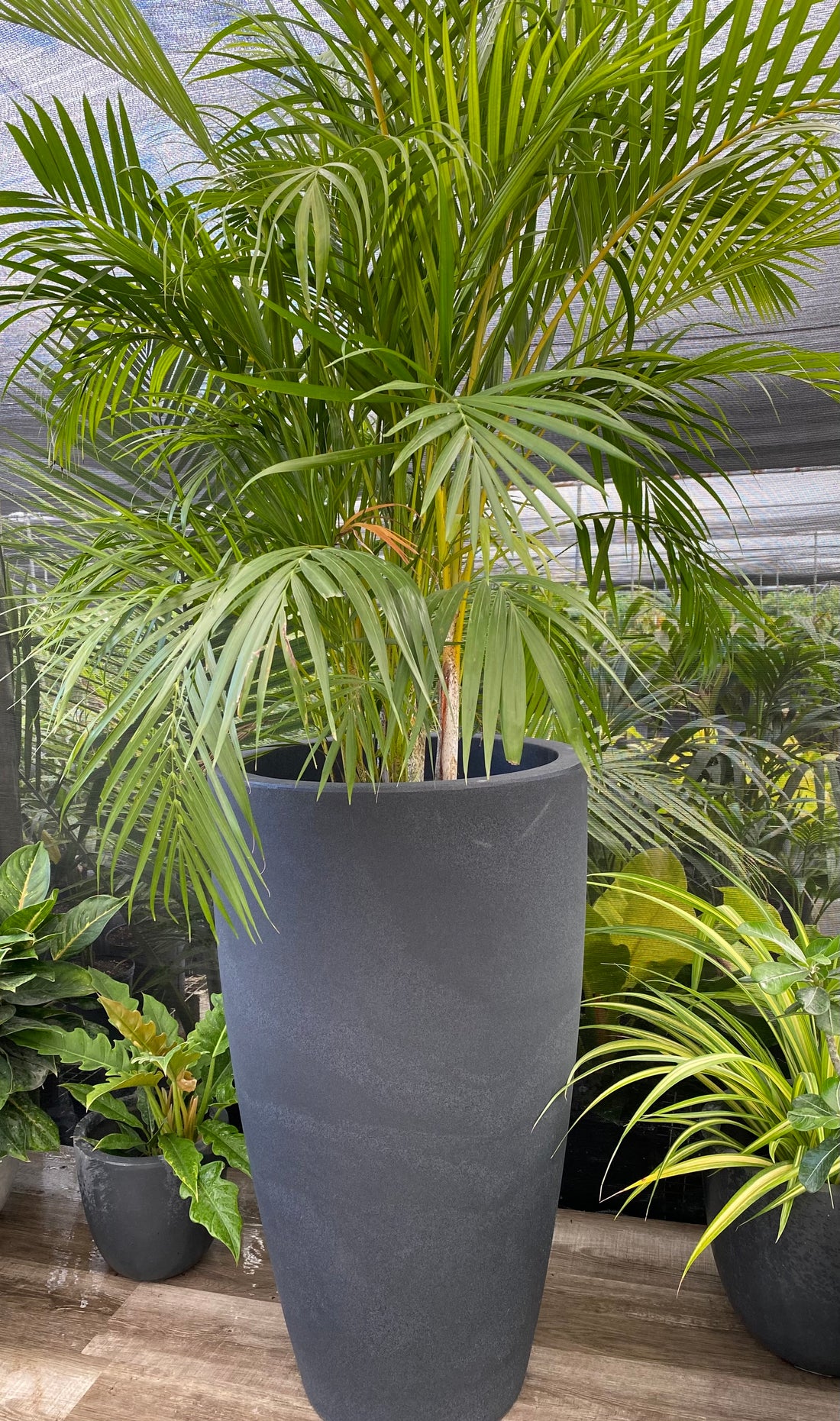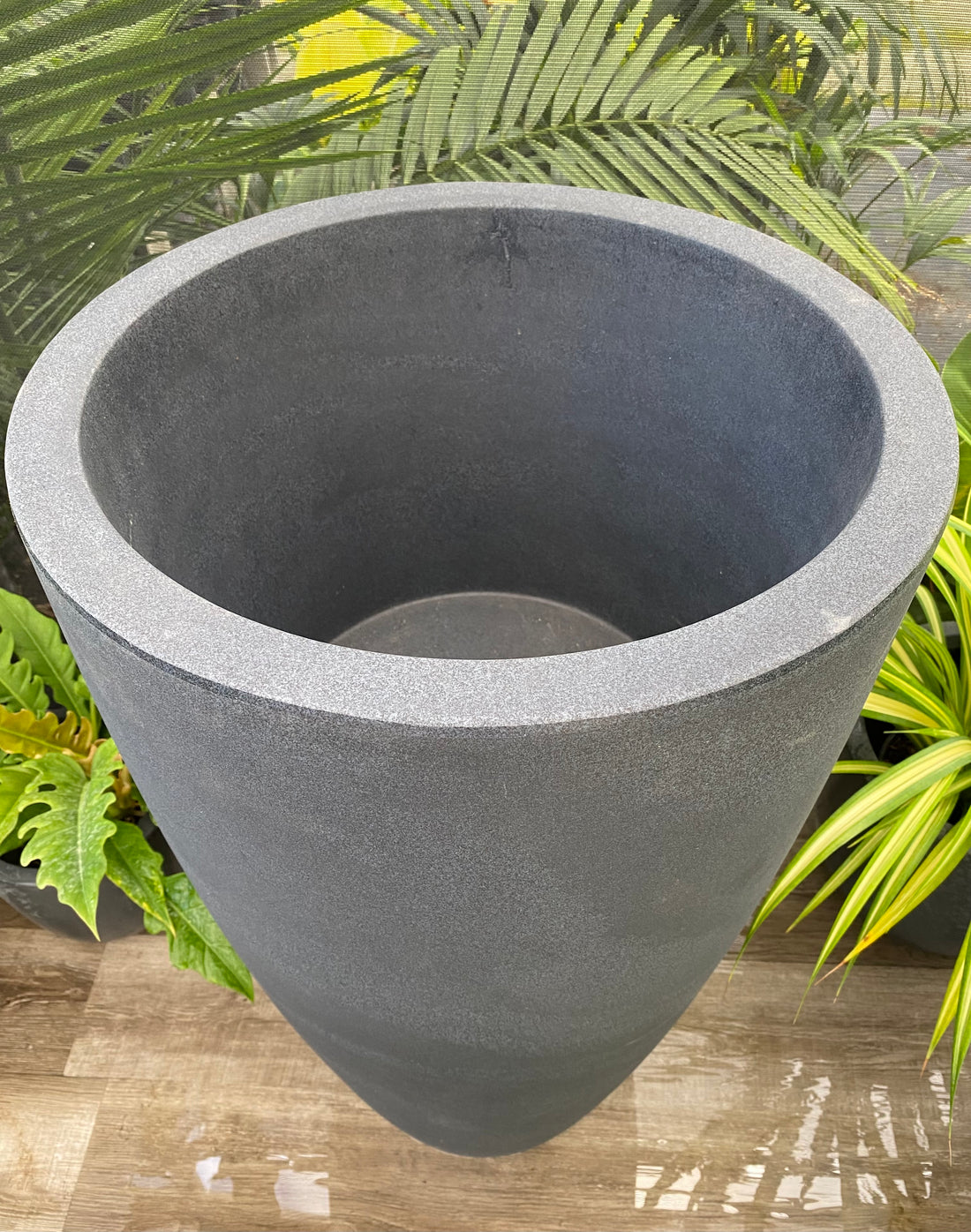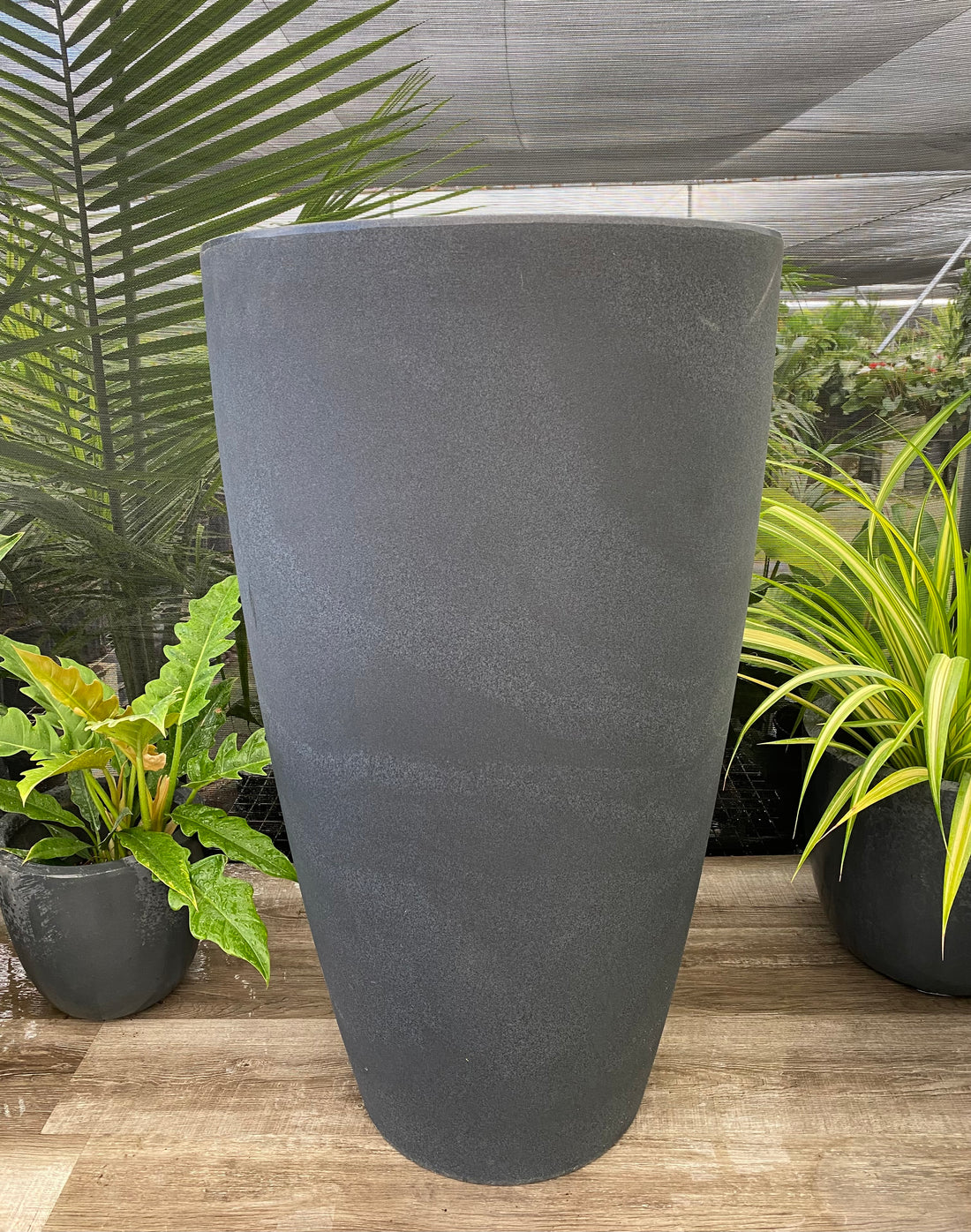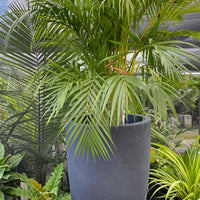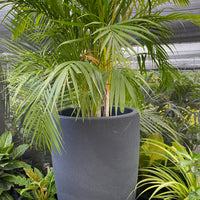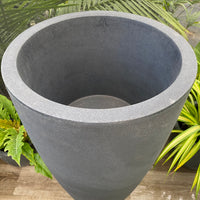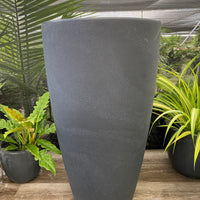 Tall Modern Planter Pot, Tapered Cylinder Design
Save 10% with code FALL10
Tall Modern PVC Pot Planter, Tapered Cylinder Design
The Tapered PVC pots are a sleek modern take on a decorative pot. Minimalist in style, the slight taper inward gives the pot character and guides the eye up towards the main attraction, your new plant.

This unique cylinder shape tall planter compliments any home, patio décor, or commercial setting, It features a sleek, modern style that will complement a wide variety of interior design styles. This modern tall planter fits attractively in corners, next to tables, on staircases or to adorn entryways. The tall, slender design could support medium to large plants and floral arrangements without being too obtrusive.

Its exceptional weather-resistant capability and light weight allows you to use it indoors or outdoors as desired. The concept behind the design of this planter is to eliminate the need to replant, simply drop in your favorite tropical plants to decorate your living room, or simply place it on an outdoor area like a balcony, patio, or porch.

This planter comes with an inner liner plant support with no drainage holes, which acts a saucer or bottom tray which collects excess water runoff. The planter design is a perfect fit for plants that are grown in 14 to 15-inch wide grower pots, about 7gal size, in fact the plant will drop 1-2 inches below the border of the planter, concealing the grower pot completely.

This design is ideal for dropping in your existing or newly purchase potted plant in its original nursey pot. Dropping in the potted plant is a much simpler process, no mess, no need to add additional soil, no replanting is needed, when owning multiple pots of this size moving plants from patio to indoors is as simple as pulling the plant out and dropping it in a different area, allows for easy exchange and rotation of plants and change of styles with the seasons. The decorative pot is much more effective in catching excess water and keep your new plant happy. Everybody wins!
---
WATER MANAGEMENT
How Do I Use A Pot When It Has No Drainage Holes? Water management is the key, most plants we supply don't like to sit in excess water, we recommend less than one inch of water a the bottom section of the pot to be acceptable, similar to how a saucer collects excess water runoff. Frequency for watering should be between 4-7 days, when watering the plant try a cup of water, water very slow and spread the water evenly around the soil, this process allow the soil to absorb much of the water and prevent runoff. Monitor runoff amount at bottom of the pot for a few weeks and adjust amount of water as needed. In the event excess water accumulates above the inch threshold at the bottom of the pot we do recommend to empty it out, if at the inch mark reduce watering until it is absorbed by the plant.
---
Display Image Setting: Areca Palm in 5gal 4-5ft High (Plant not Included)

Planter Size: 3 feet High, 20 Inches Wide at the top, 17 Inches wide at bottom

Weight: 15 Pounds
Finish: Low Gloss, Available in White, Charcoal, Bronze
Drainage Holes: No
Drop In: Yes
Use: Indoor, Outdoors, Patio
Material: PVC
Warranty: Yes 30 days satisfaction guarantee
---
WHY PURCHASE PLANTS OR PLANTERS FROM EUREKA FARMS

We offer exceptional service and attention to quality.
We grow and care for our plants, from beginning to end.
We carefully inspect and hand select the highest quality available plant for your enjoyment.
We promise to ship plants that are healthy and beautiful.
We carefully wrap and secure the plant for a save journey to you.


Buy with confidence, we offer a 30 days satisfaction guarantee.