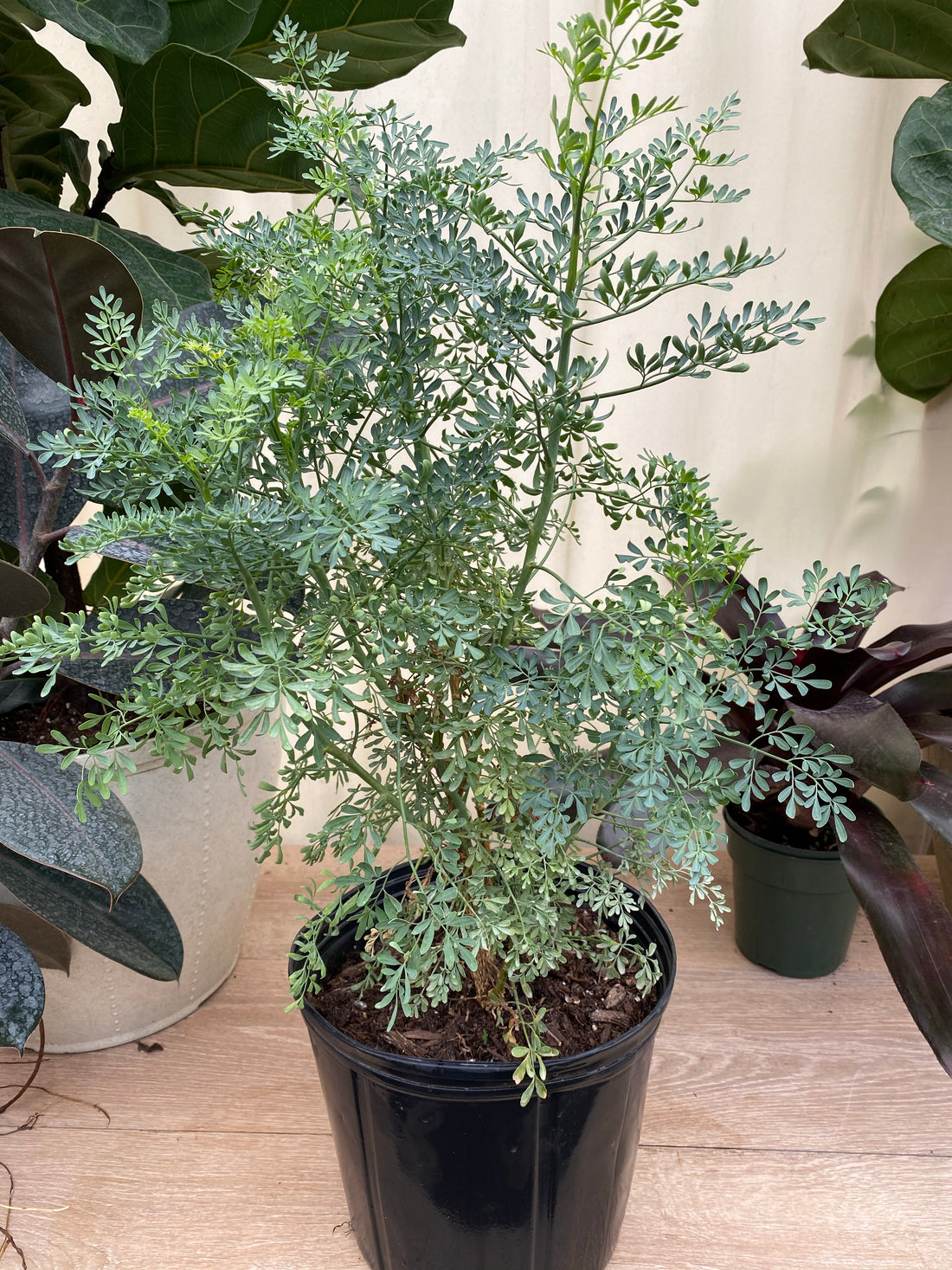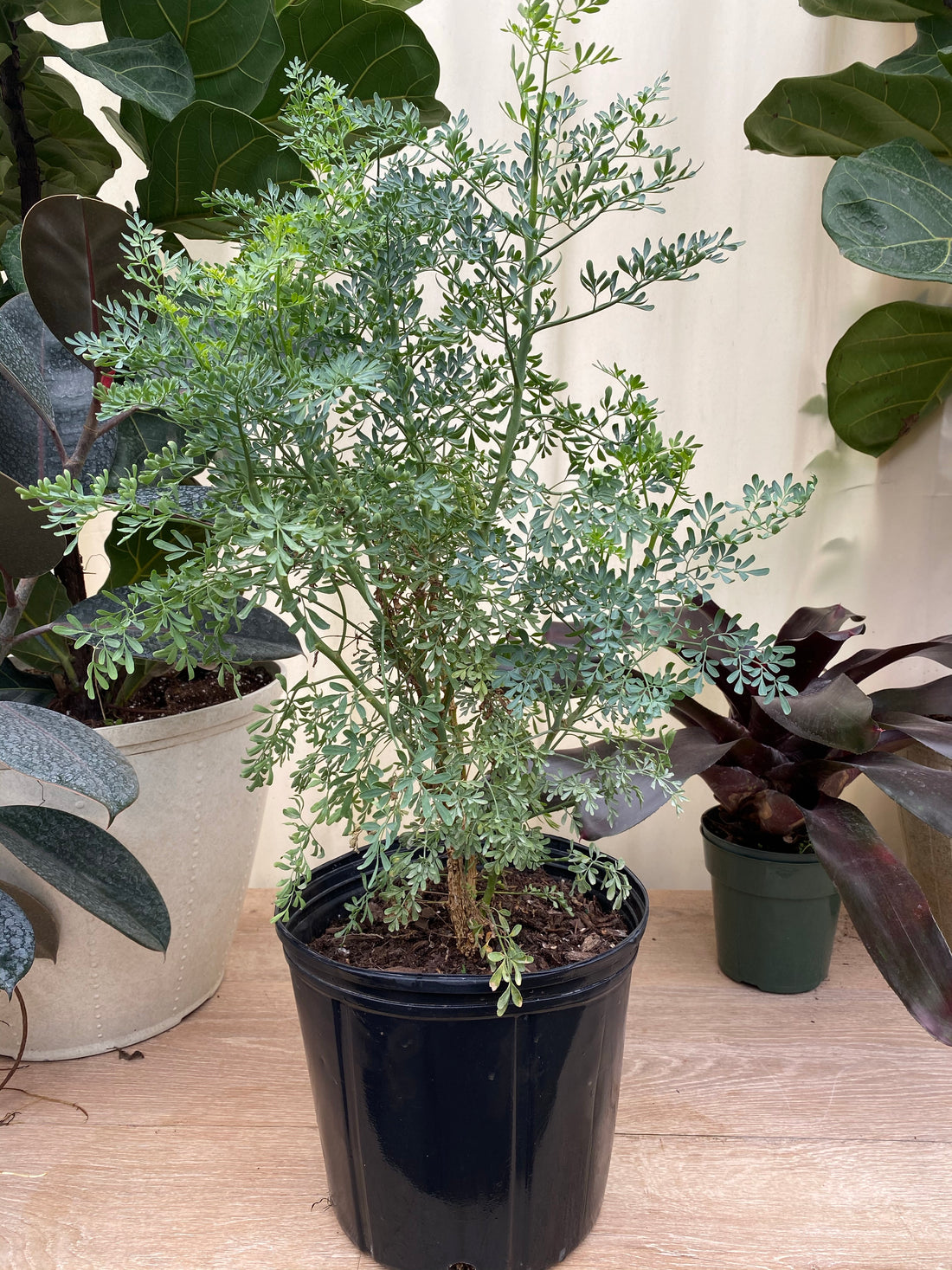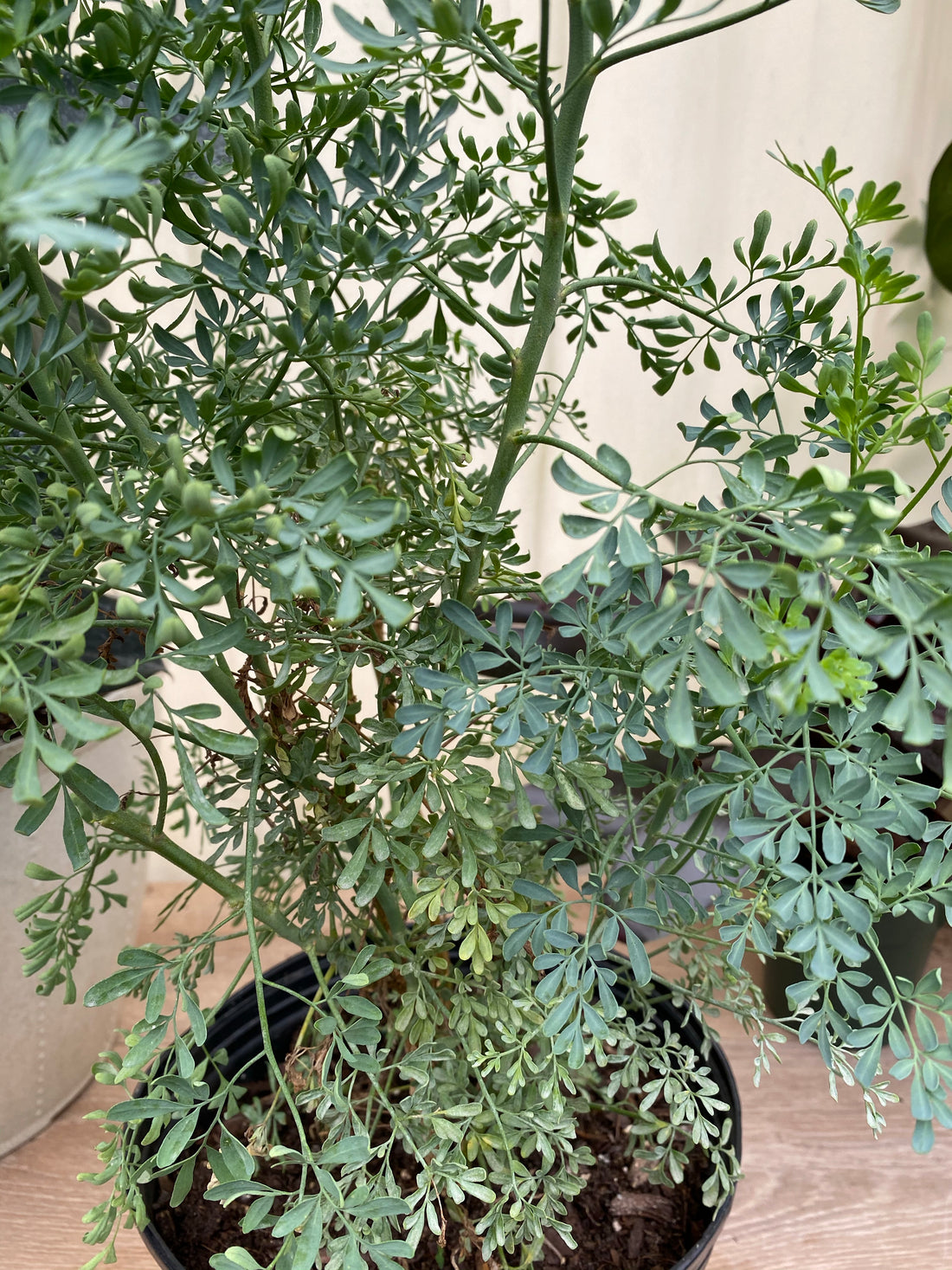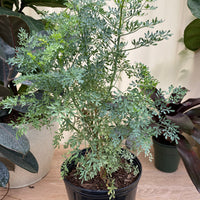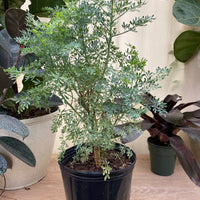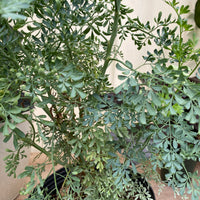 Ruda Plant, Mexican Rue Herb
Save 10% with code FALL10
Easy-Growing, Fast Growing in Nature
Ruda Plant, commonly known as rue or herb-of-grace, is a species of Ruta graveolens, grown as an ornamental plant and herb. It is grown throughout the world in gardens, especially for its bluish leaves, and sometimes for its tolerance of hot and dry soil conditions.
---
Product Details
Free Shipping on Select orders, 100% satisfaction Guarantee. Most orders ship within 1-3 days from the day order is received, once your order is shipped, you'll receive an email with tracking information. 
Growing Zones: 4-11 Patios / 9-11 Outdoors
| | |
| --- | --- |
| Growth Rate: | Fast |
| Mature Height: | 7-10 ft. |
| Mature Width: | 2-3 ft. |
| Sunlight: | Thrives in Full Sun, tolerated shade |
| Foliage Blooms: | White feathery Blooms from mid summer to early fall |
| Uses: | Suitable for container or ground planting |
| Characteristics: | Container Plant, Herbs |
| Soil Conditions: | Well draining rich organic mixes |
| Does Not Ship To: | AZ |
Description
 Ruda or Rue is best known to use for cleansing from envy, bad vibes, and bad luck.
Planting and Care
Additional care and maintenance
WATER your ornamental Ruda once a week

FERTILIZING is not necessary, it can promote overgrowth, if you desire to fertilize apply it during spring before new growth begins. Applying a slow-release, 180 days duration, well balance fertilizer is probably the simplest solution and least expensive.

PRUNING can be prune at anytime
PLANT BENEFITS AND KEY FEATURES
We believe in the power of plants to lift the spirit, calm the mind and clean the air. Plants can reduce stress and anxiety by spending time close to nature caring for them.
Satisfaction Guarantee
Backed by our 30 days Satisfaction Guarantee

We hope that you enjoy your new plants! We grow and care for our plants from cuttings, seeds or liners, we hand select the best quality available before shipping to your home or office. Please do not hesitate to contact us with any questions or concerns. Our friendly customer service team is here to help.
FAQs
Is it safe to ship plants by mail?
We Believe it is, let us prove it, our success rate sipping plant(s) online is well over 99%.
How do you measure height for Ruda plant
Approximate height is measured from bottom of the pot to the top of the plant.
Are plant(s) purchased online guarantee?
All plants are guarantee for a period of 30 days, We offer a Satisfaction Guarantee Policy.

Can I order during winter months?
Yes you can, however most Tropical plants are sensitive to extreme cold conditions, once cold temperatures are expected to fall below freezing it will not be safe to ship life plants, we carefully manage shipping decisions during winter months and determine when is safe to ship, please be advise we may need to hold orders until conditions are appropriate to safely ship the plants.