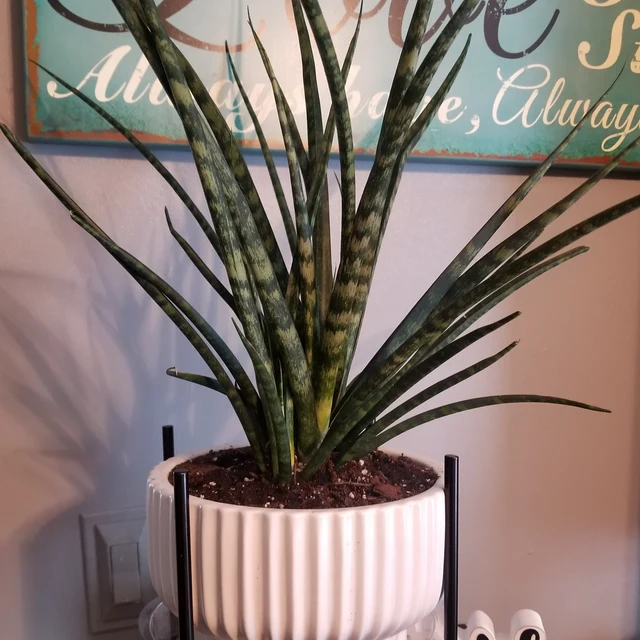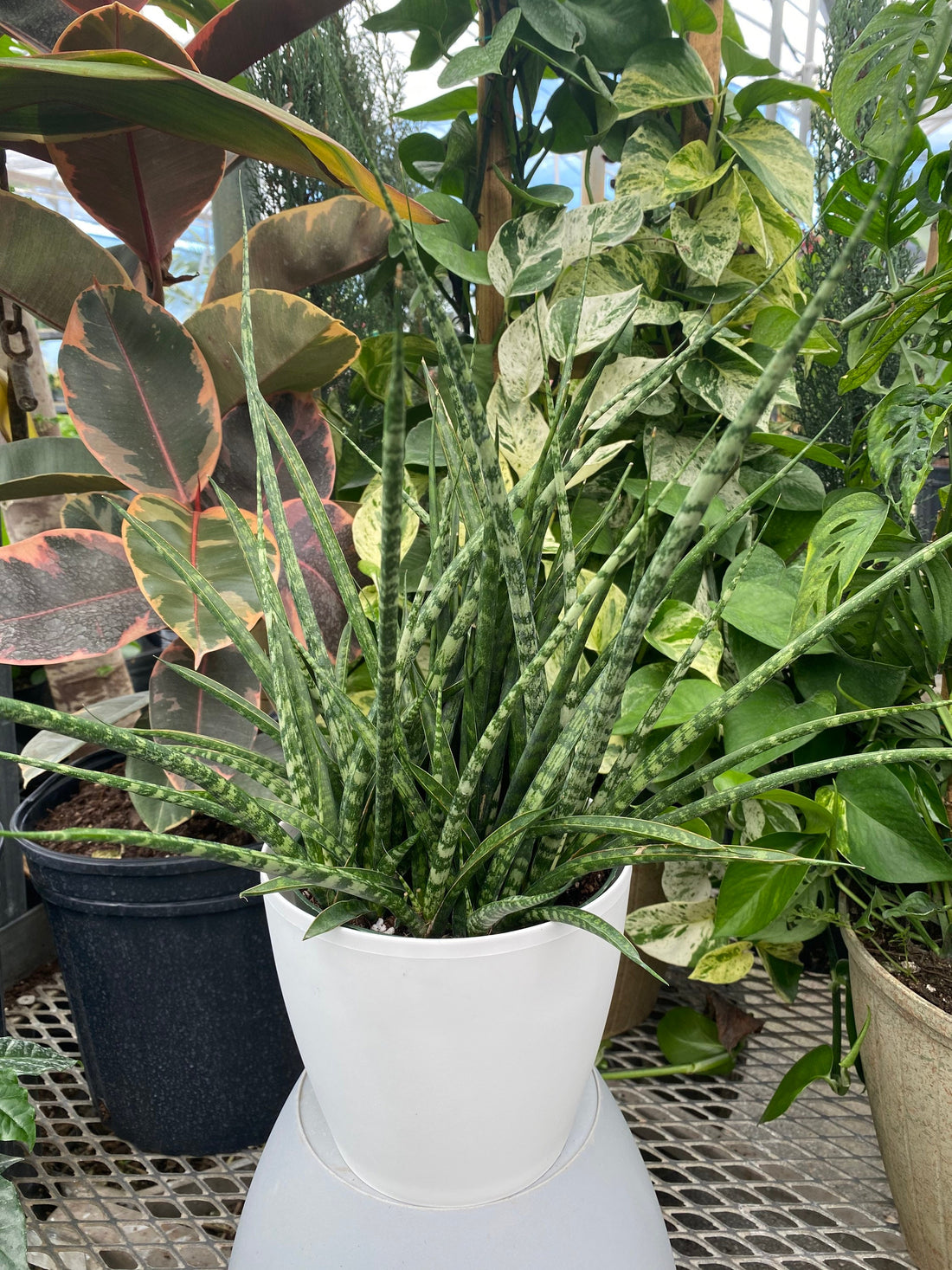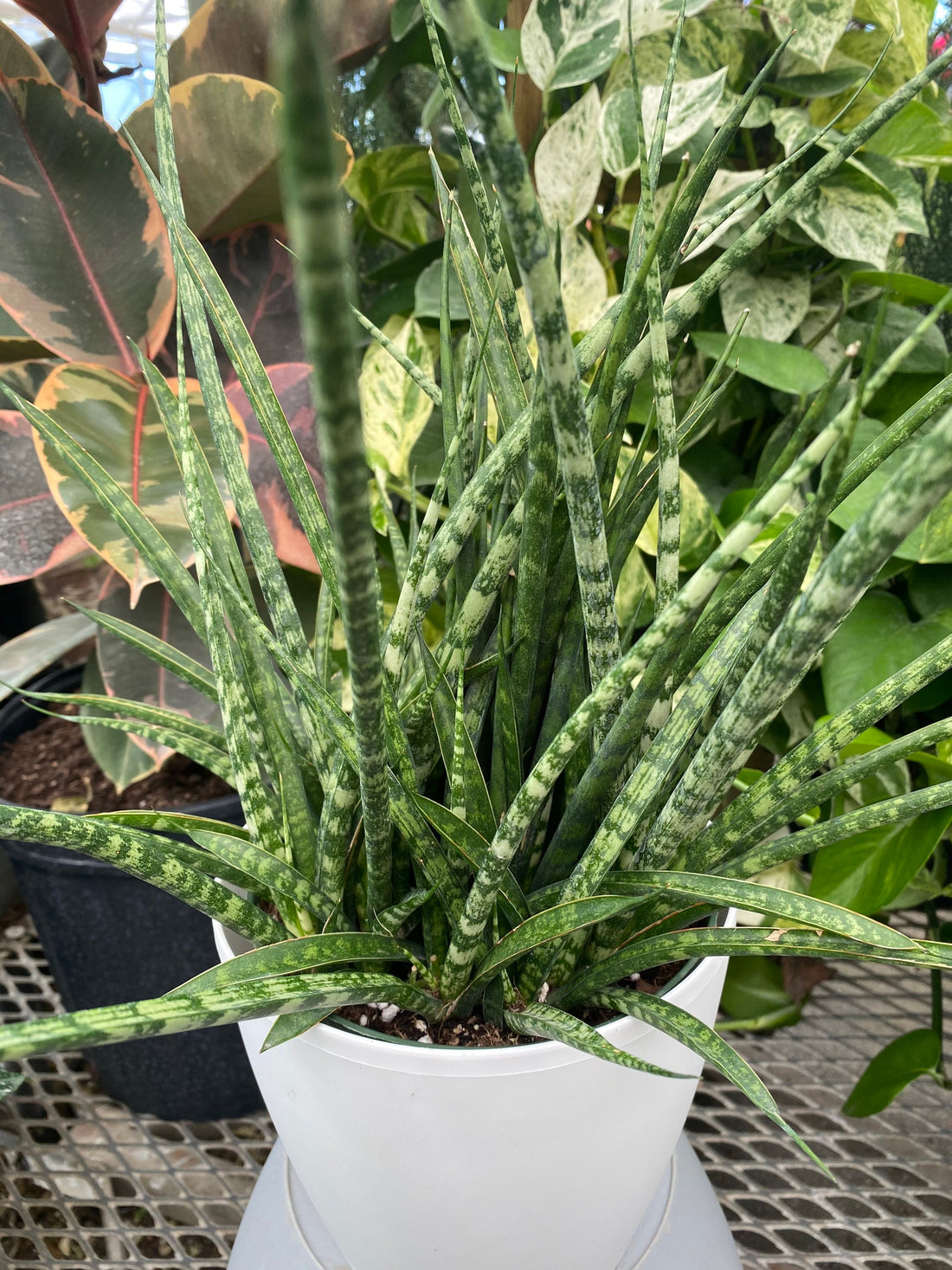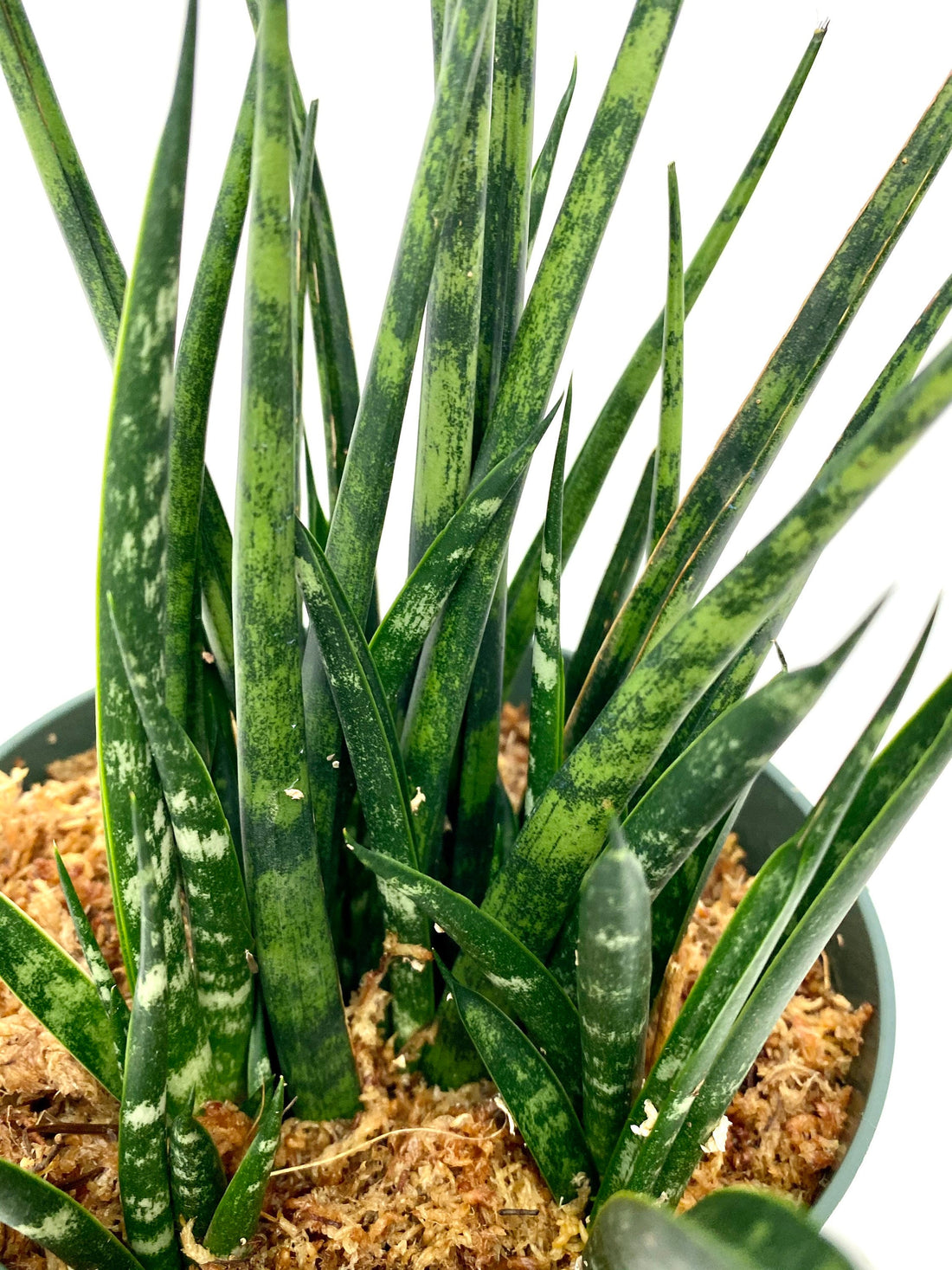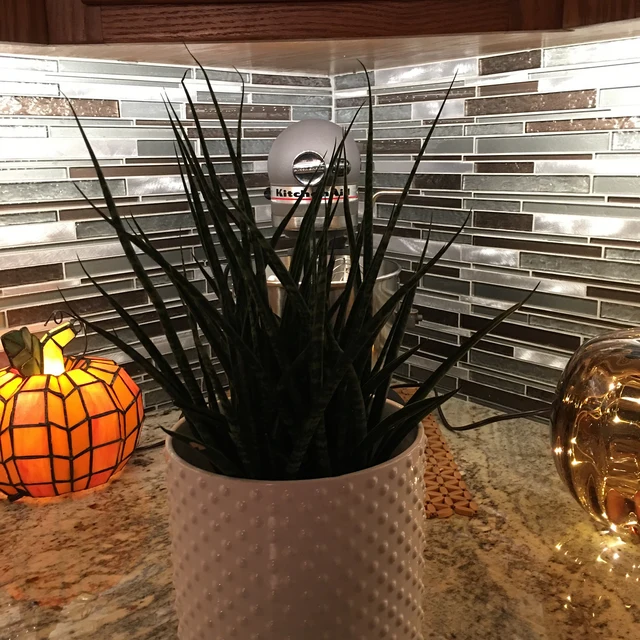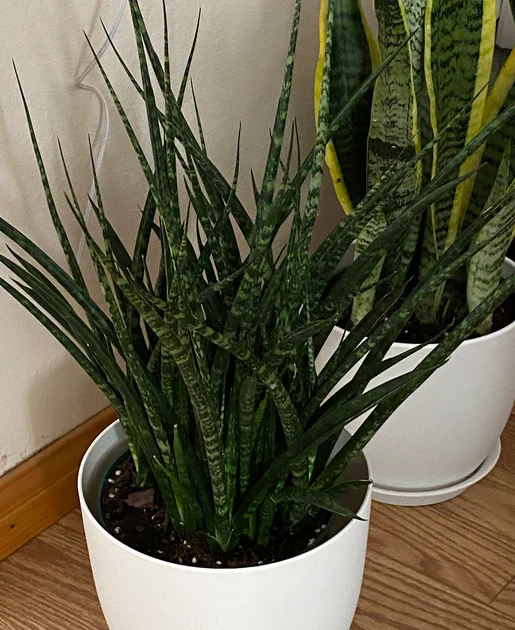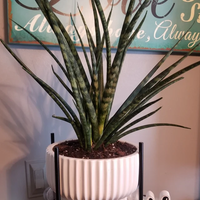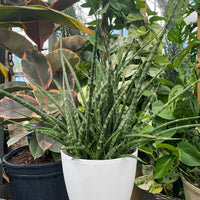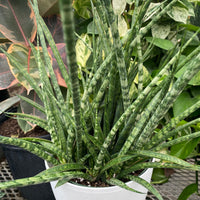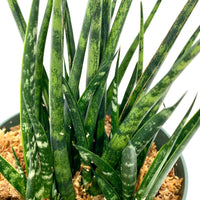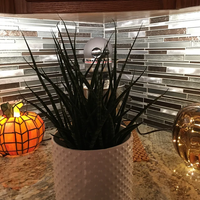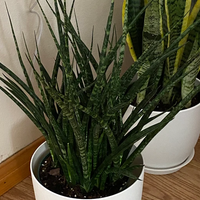 Sansevieria Fernwood Mikado in White Deco Pot
Save 10% with code FALL10
Sansevieria 'Mikado' Snake Plant 'Fernwood', Mother in law's tongue, Bowstring hemp
Snake Plants are elegant and can add a touch of sophistication to your home or patio.
Sansevieria Fernwood Mikado, commonly known as snake plants or Mother-in-law's tongue, It is a hardy, evergreen succulent of the genus Sansevieria, native to Southern Asia, Africa, and Madagascar, is a truly remarkable and easy to maintain houseplant, its unique green cylindrical cone type foliage make it a staple in modern decor, the leaves boast a tiger-striped pattern with colors ranging between light and dark green as well as yellow and sometimes white.
For decades, I have entered hearts, homes, and offices worldwide, helping purify the air we breath and release oxygen in the process, I feel best indoor in bright to moderate indirect light and I do not require much water, once a week is ideal.
KEY FEATURES & BENEFITS
• We believe that plants have the ability to uplift the spirit, calm the mind, and clean the air.
• Filter indoor air by absorbing toxins, and removing harmful chemicals.
• Boost mood, productivity, concentration and creativity.
• Reduce stress, Fatigue and Allergies.
• Add life to a given space, Plants are therapeutic and cheaper than a therapist.

Product Details
Plant Hardiness Zones and Specifications
Grow Zones: 9-11 Outdoors
Light: shade
Growth Rate: Slow
Mature Height: 2-3ft
Mature Width: 1-2ft
Growth form: Bush
Foliage Color: Green Foliage/Dark Spots
Soil Conditions: Well drain organics mixes

PLANT CARE
• Repotting and Fertilizing, Wait 4 weeks before repotting, allow the plant to settle in and acclimate to its new environment, Plants shipped by mail are in complete darkness for several days, it can be a stressful journey, Fertilize during Spring to Fall base on label instructions.
• Watering, allow the top inch of Soil to dry out, it may take 3-4 days, water slowly to allow the soil to moist evenly.
• Humidity, most Tropical plants can benefit from regular moisture, a humidifier or regular misting is recommended.
• Lighting, bright light, if outdoors place in indirect sun light under Shade.

Backed by our 30 days Satisfaction Guarantee Policy.
We hope that you enjoy your new plants! Our main objective is to deliver base on your Satisfaction Guarantee Policy. Please do not hesitate to contact us with any questions or concerns. Our friendly customer service team is here to help.