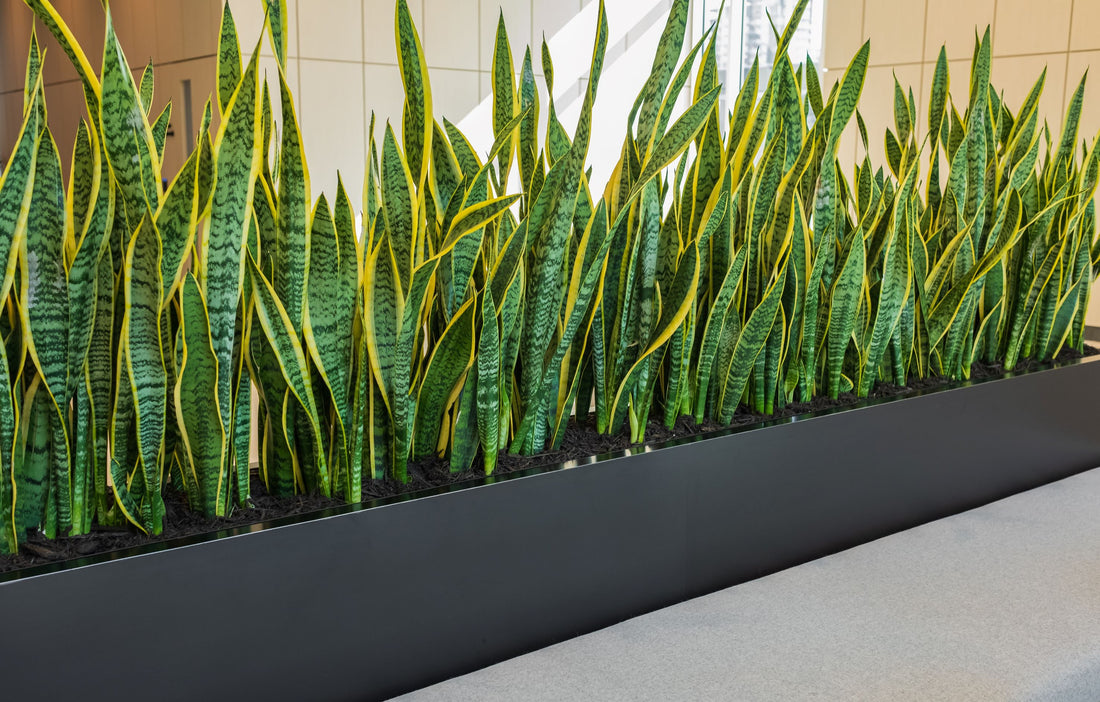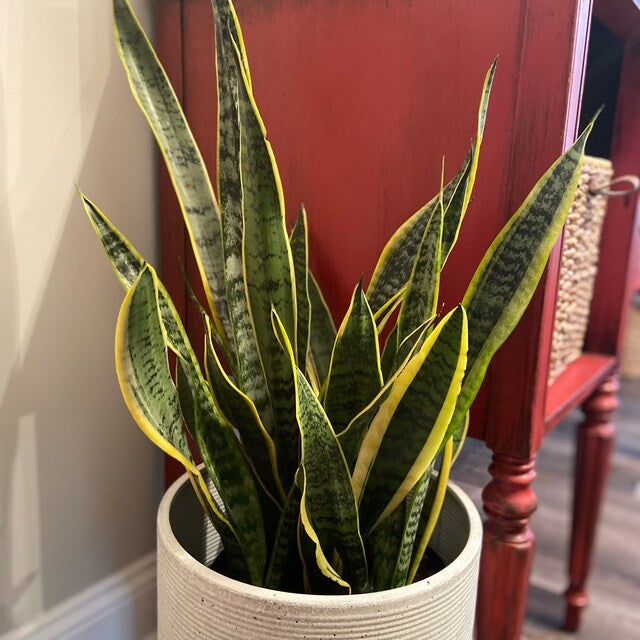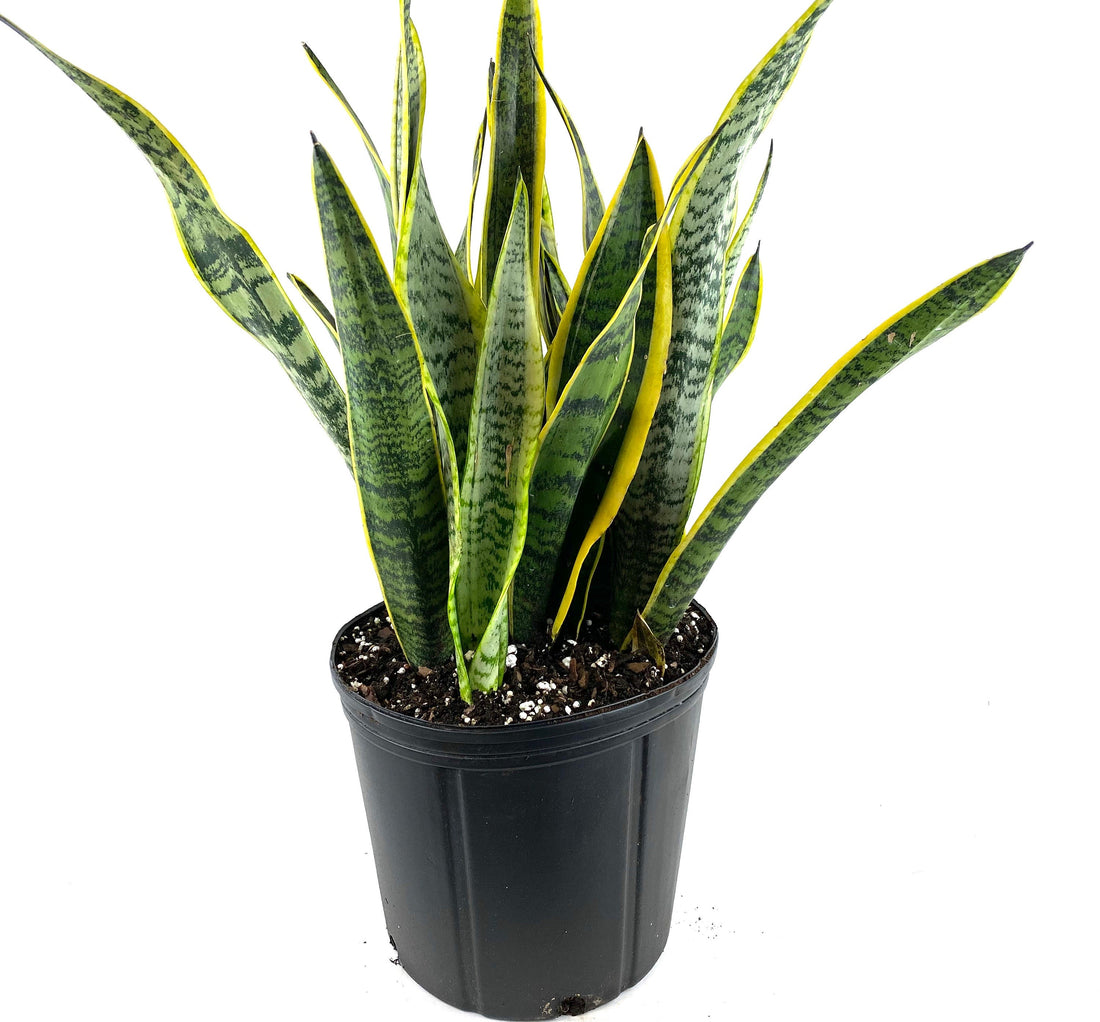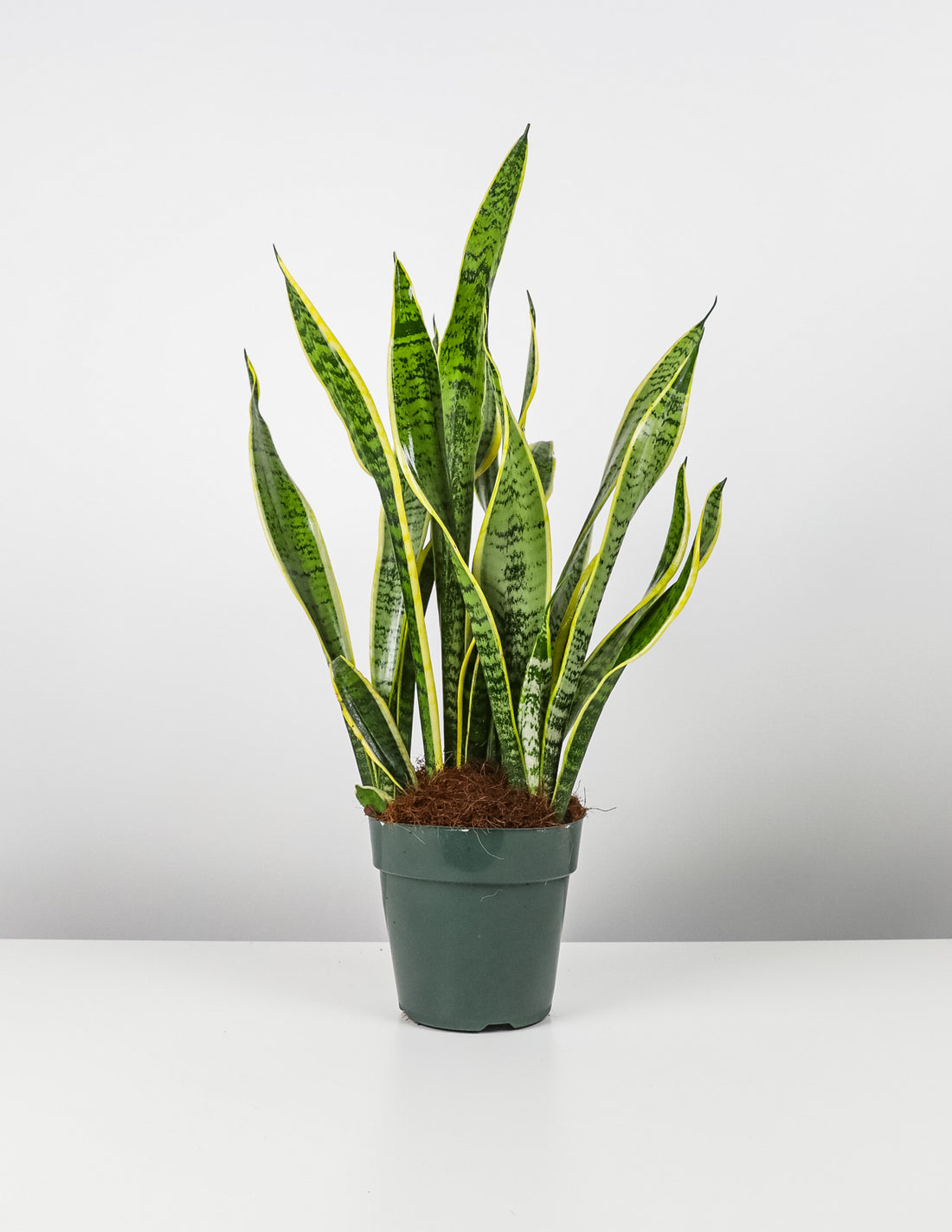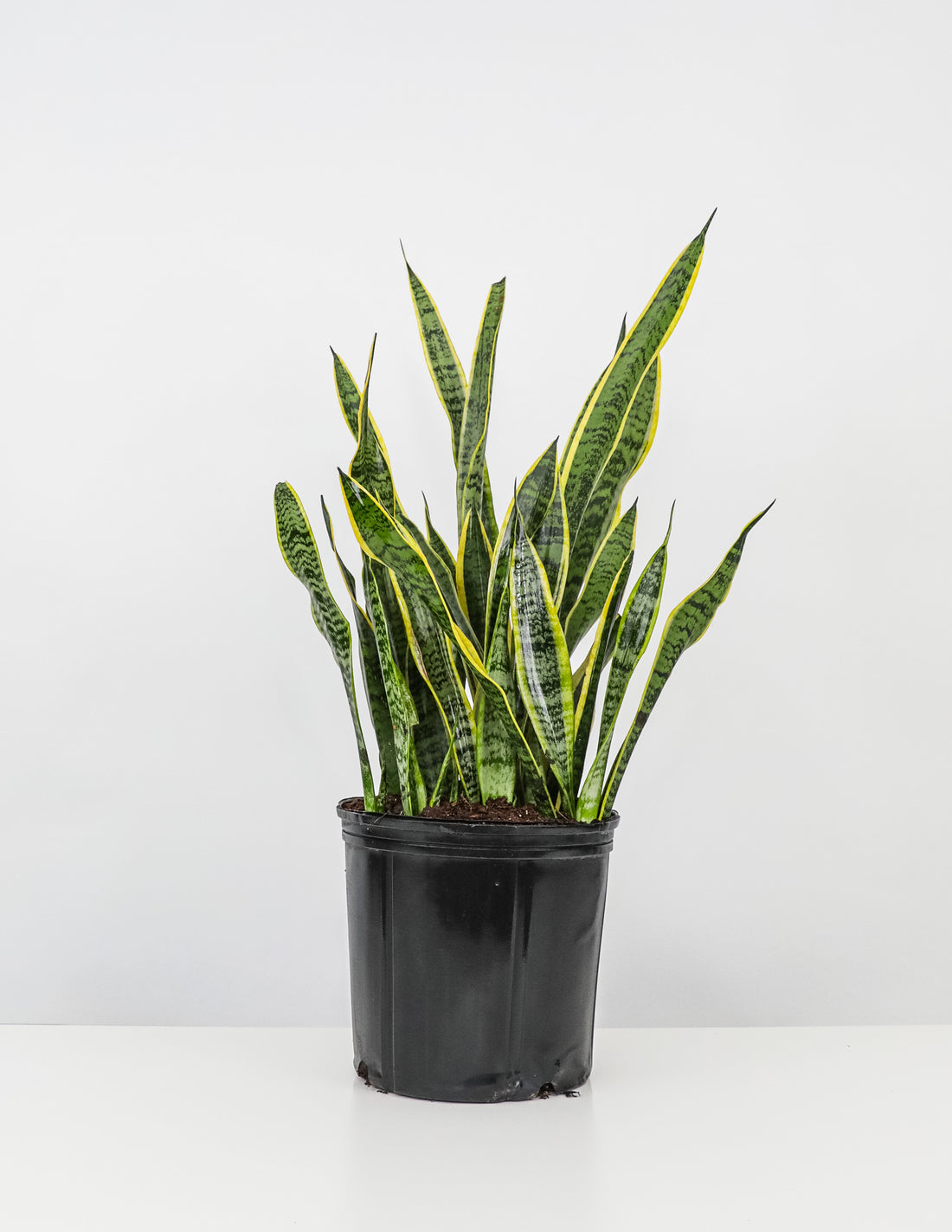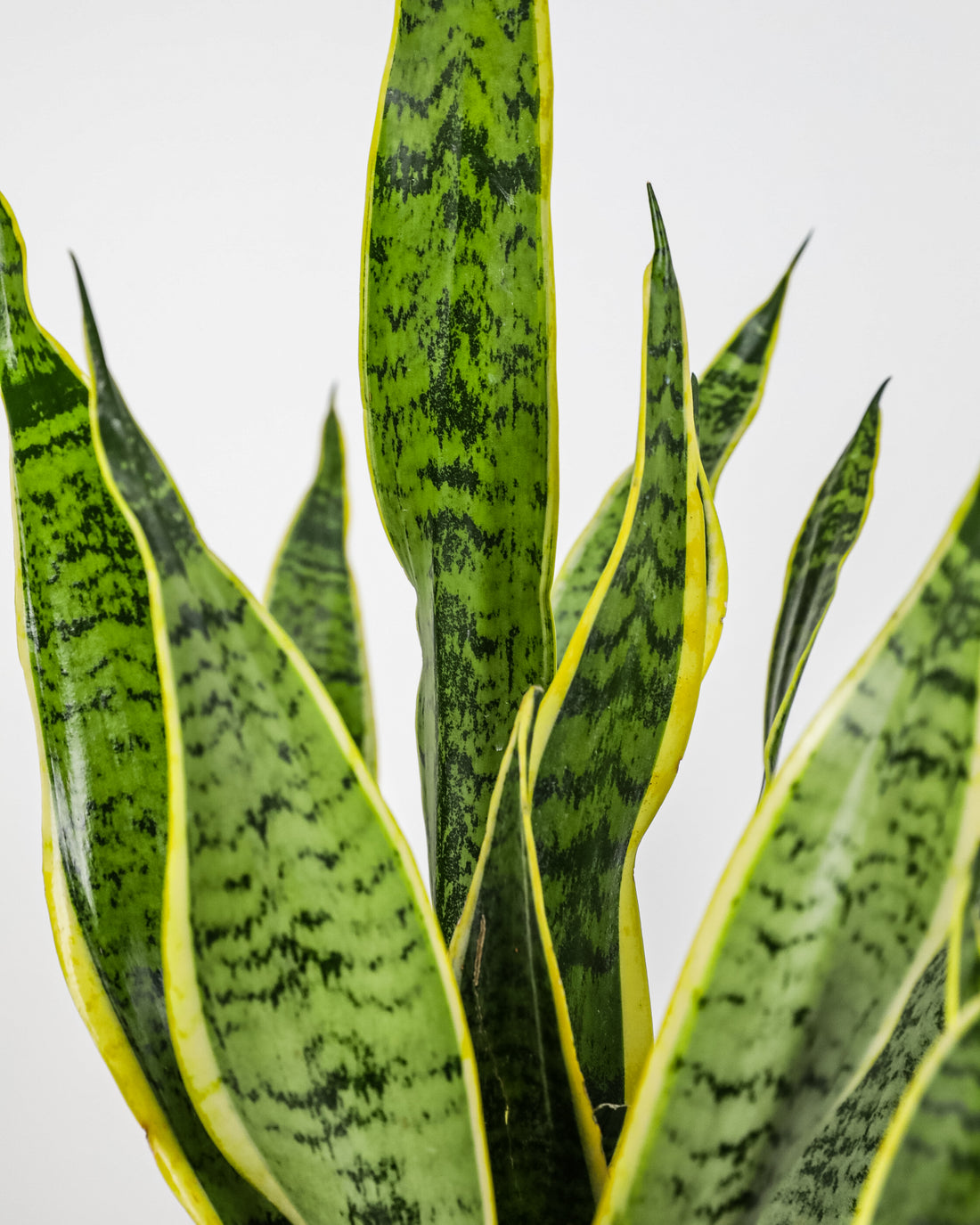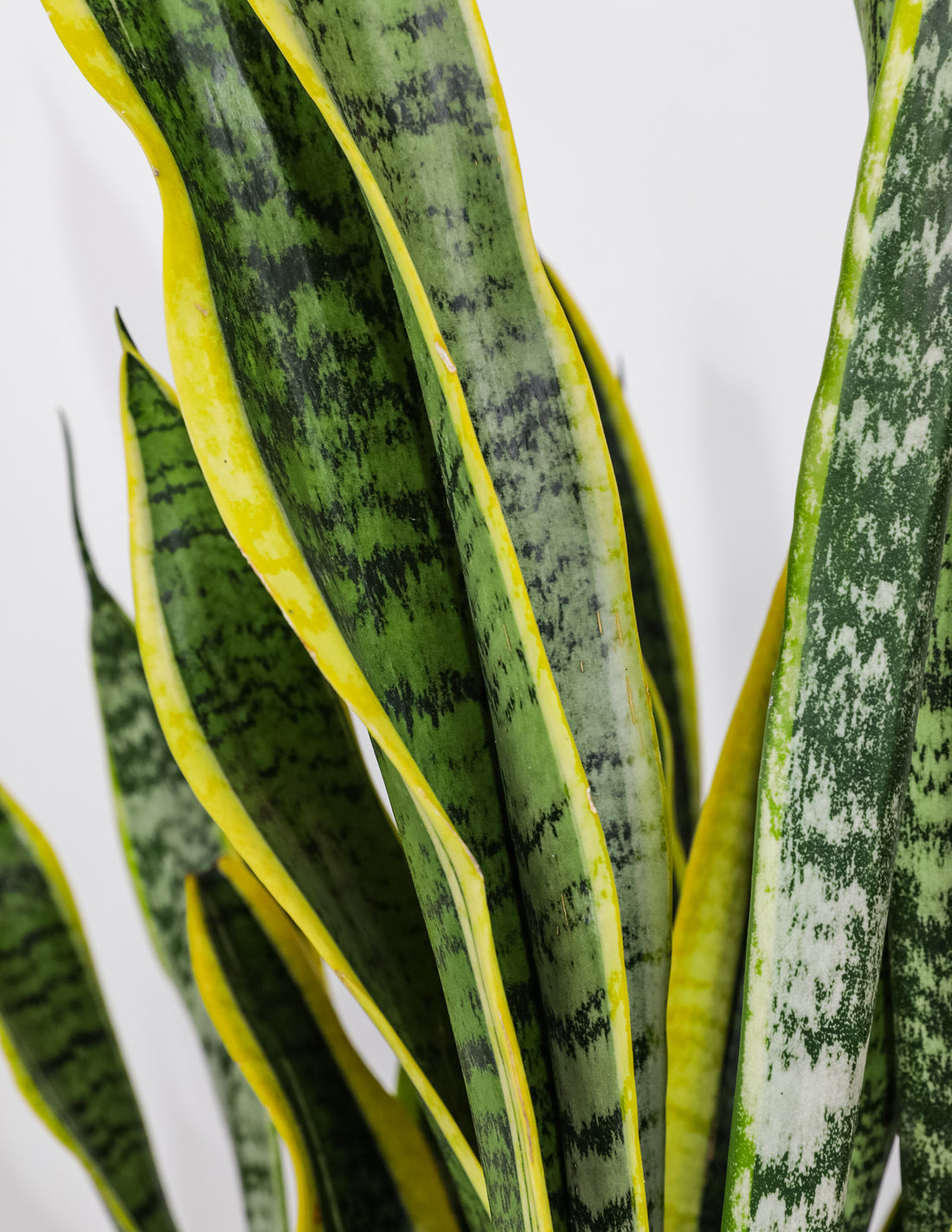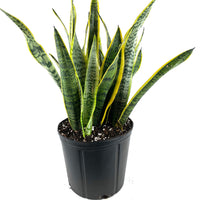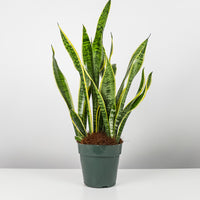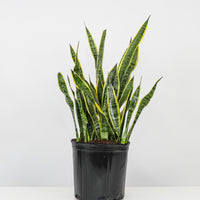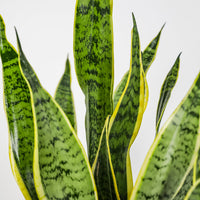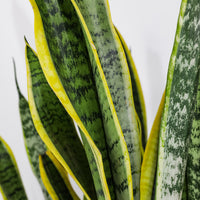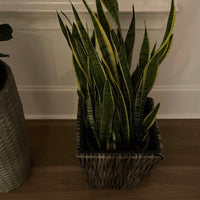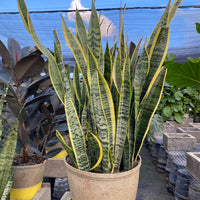 Sansevieria Laurentii, Snake Plants
Save 10% with code FALL10
Sansevieria Laurentii, Best Indoor Plants for Low Light and Purify the Air
The Snake Plant Laurentii, or Sansevieria trifasciata 'Laurentii', also known as mother in law's tongue, is a succulent plant characterized by its upright sword-like leaves with vibrant yellow edges. It is popular for its incredibly easy going nature. It can tolerate low light and drought and provide air-purifying capabilities. The only way to kill this plant is when it is over watered.
KEY FEATURES & BENEFITS
• Filter indoor air by absorbing toxins, and removing harmful chemicals.
• Boost mood, productivity, concentration and creativity.
• Reduce stress, Fatigue and Allergies.
• Add life to a given space, Plants are therapeutic and cheaper than a therapist.

PLANT CARE
• Repotting and Fertilizing, Wait 4 weeks before repotting, allow the plant to settle in and acclimate to its new environment, Plants shipped by mail are in complete darkness for several days, it can be a stressful journey, Fertilize during Spring to Fall base on label instructions.
• Watering, allow the top inch of Soil to dry out, may take 7-10 days, water slowly to allow the soil to moist evenly.
• Humidity, most Tropical plants can benefit from regular moisture, a humidifier or regular misting is recommended.
• Lighting, if is bright enough to read is bright enough for plants, if outdoors place in indirect sun light under Shade.

DECORATING WITH SANSEVIERIA SNAKE PLANTS
Plant features are becoming very popular in modern interior design for homes, both indoors and outdoors, also true for spaces like hotels lobbies, main entrances, corporate lobbies and offices, the inclusion of plants make space feel more attractive, exciting and comfortable, creating a well balance peaceful ambiance of styles that can both calm the senses and invigorate the mind simultaneously, adorning with live plants and natural elements is a great choice to create a relaxing atmosphere while at home, reducing the day to day stresses from modern life, weather is traffic congestions or stressful daily routines, living sculptures can be the answer to some of these challenges, design your space with tropical plants in mind.
SATISFACTION GUARANTEE
Buy with confidence, all of our plants are Backed by our 30 days Satisfaction Guarantee.