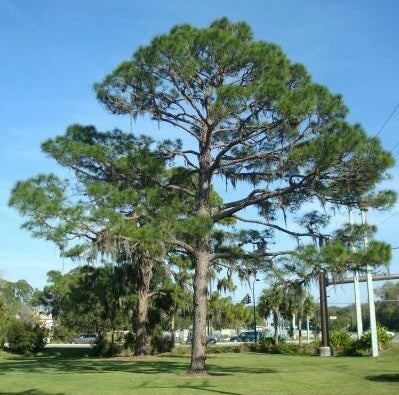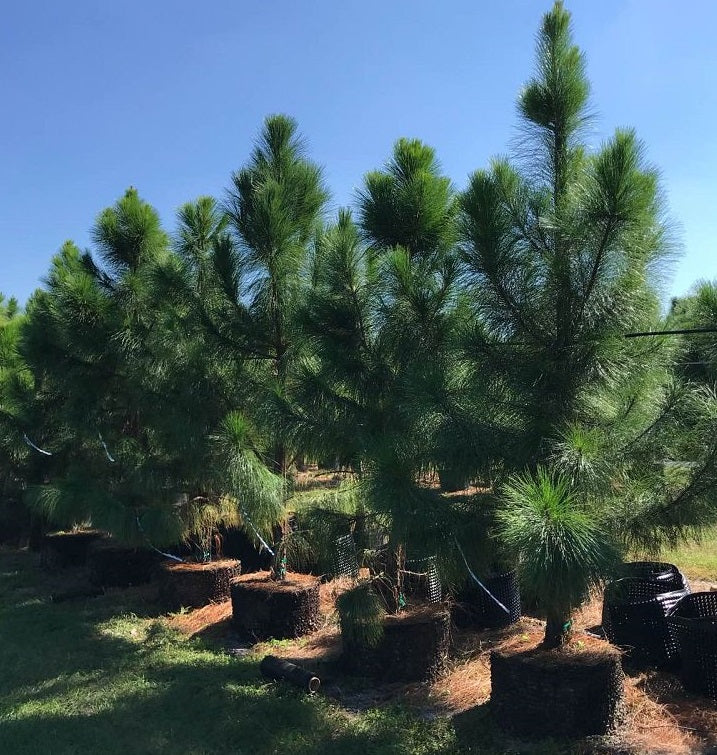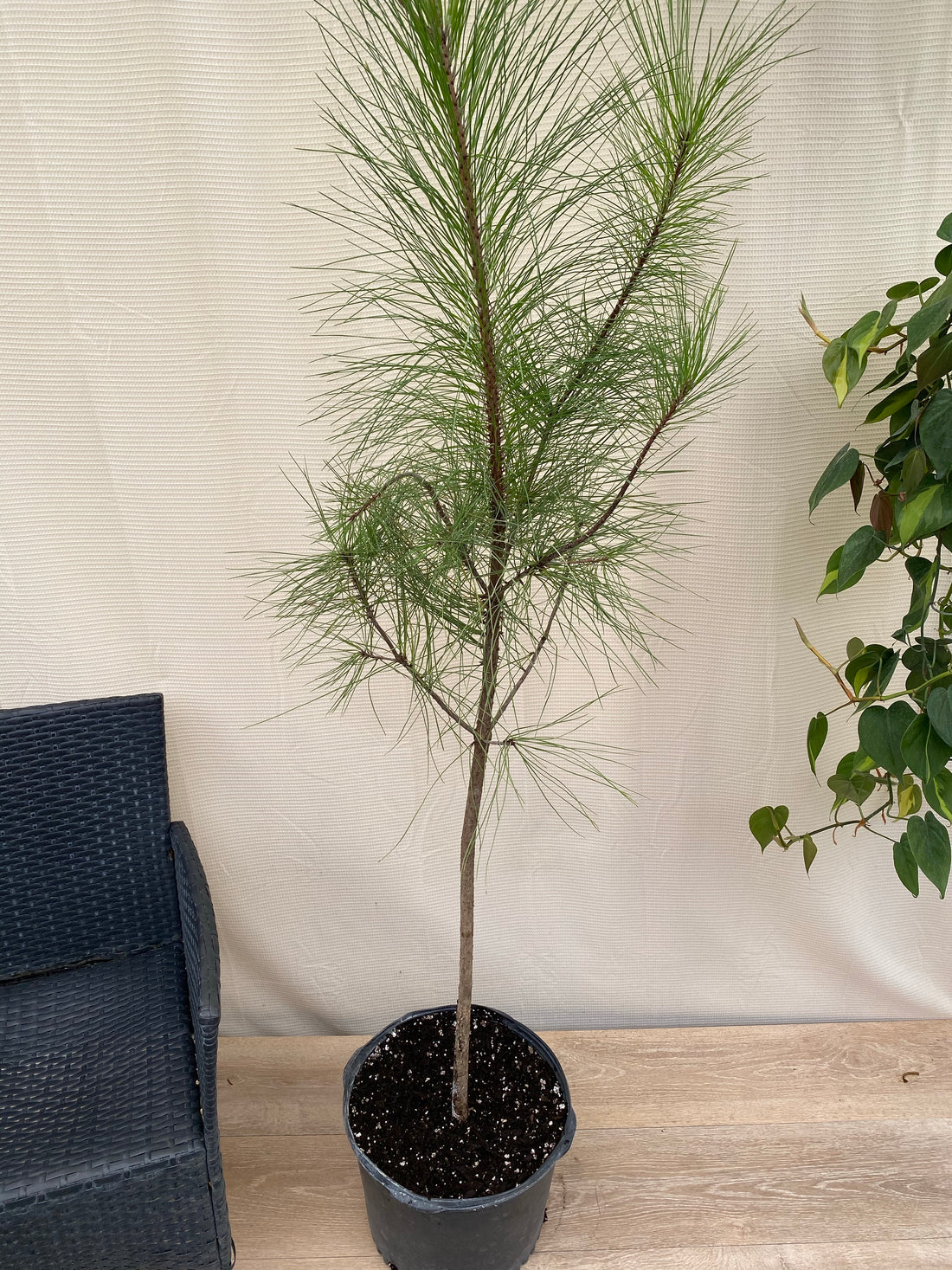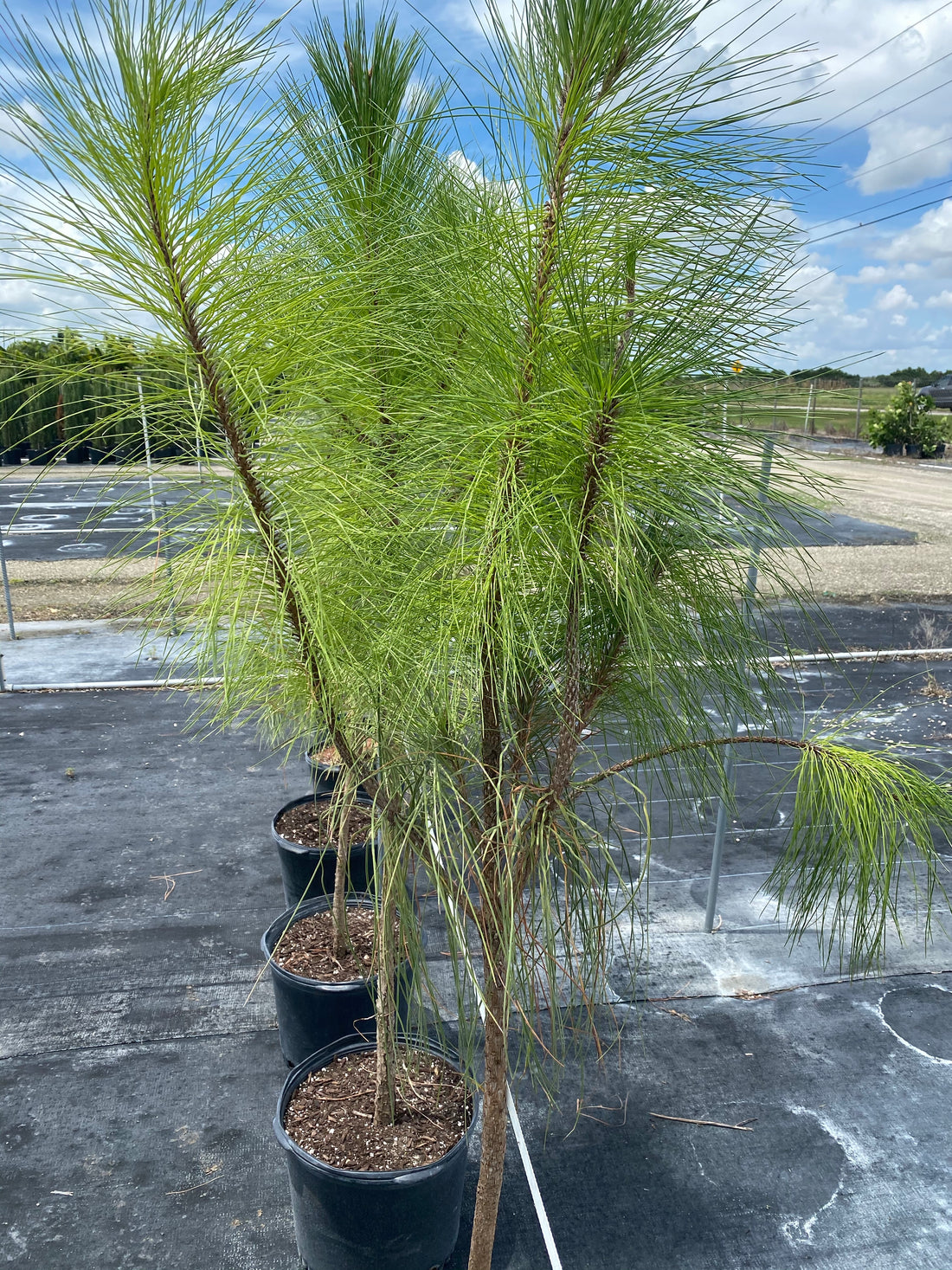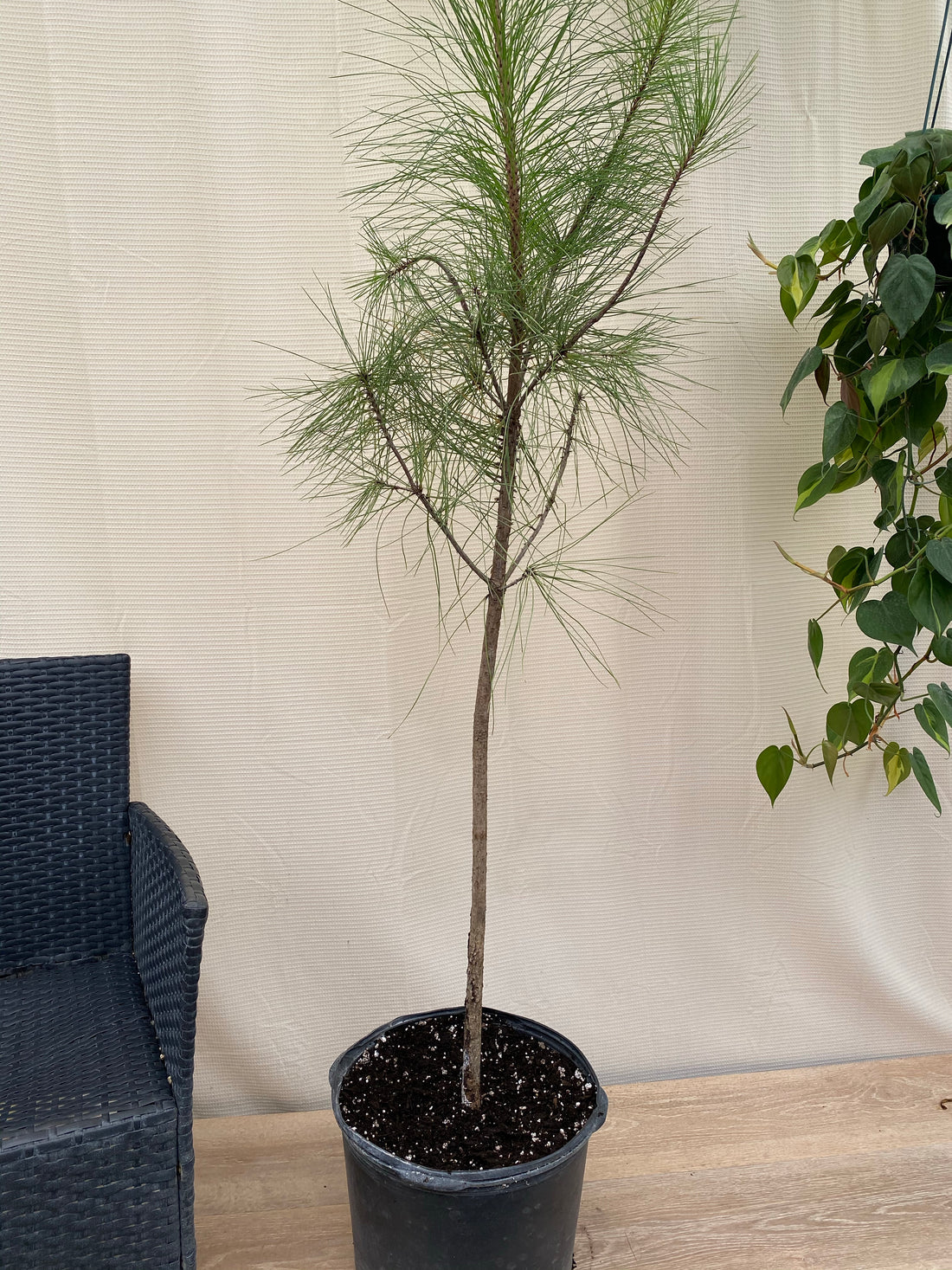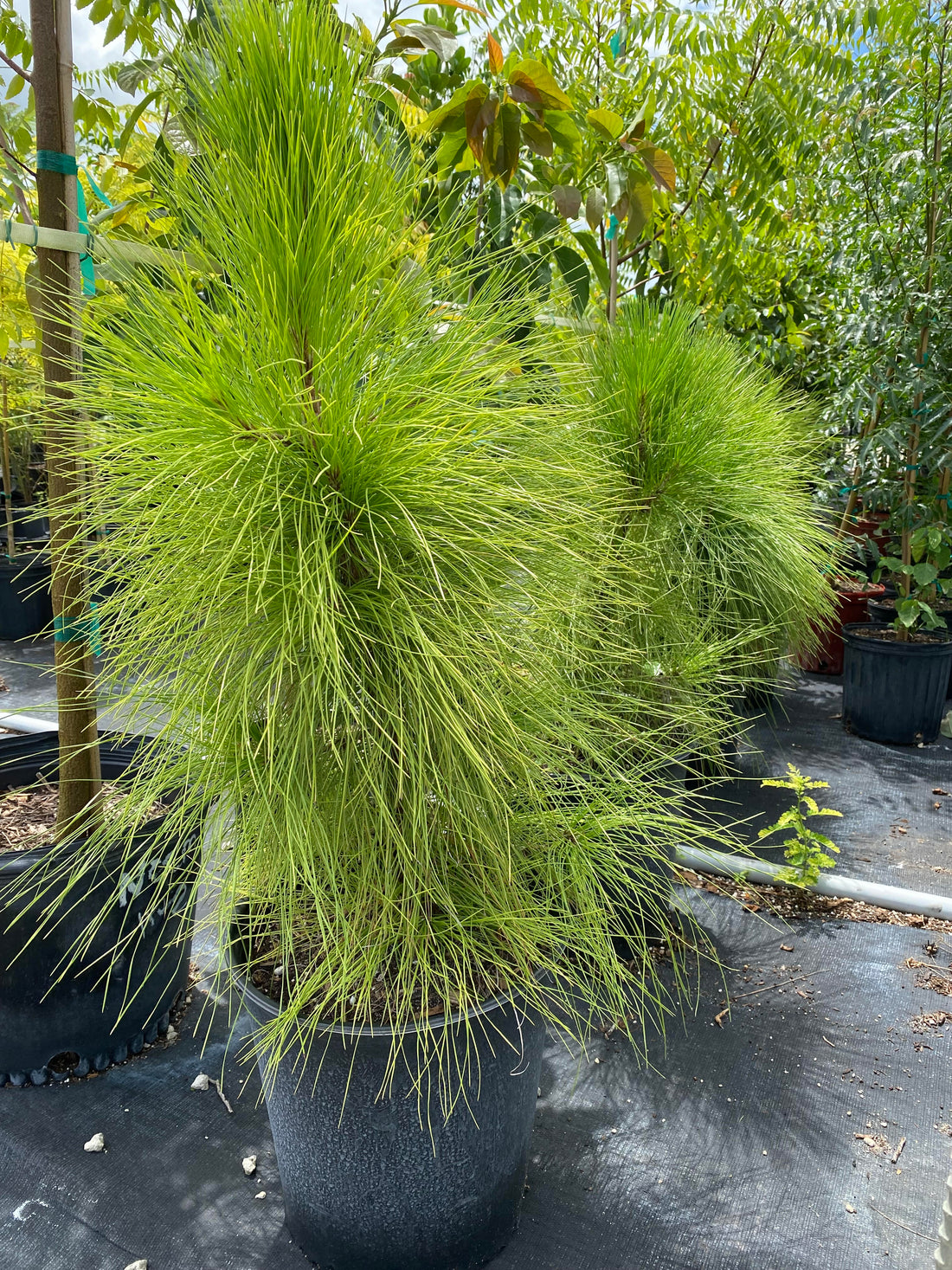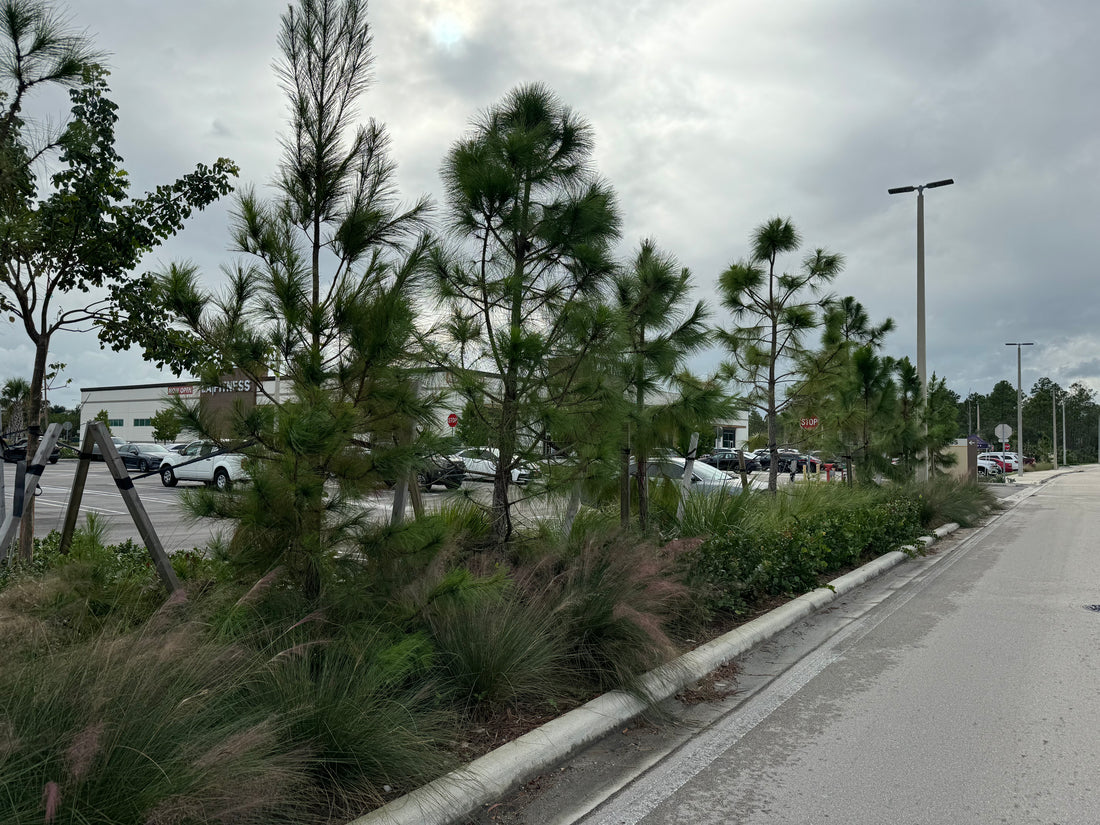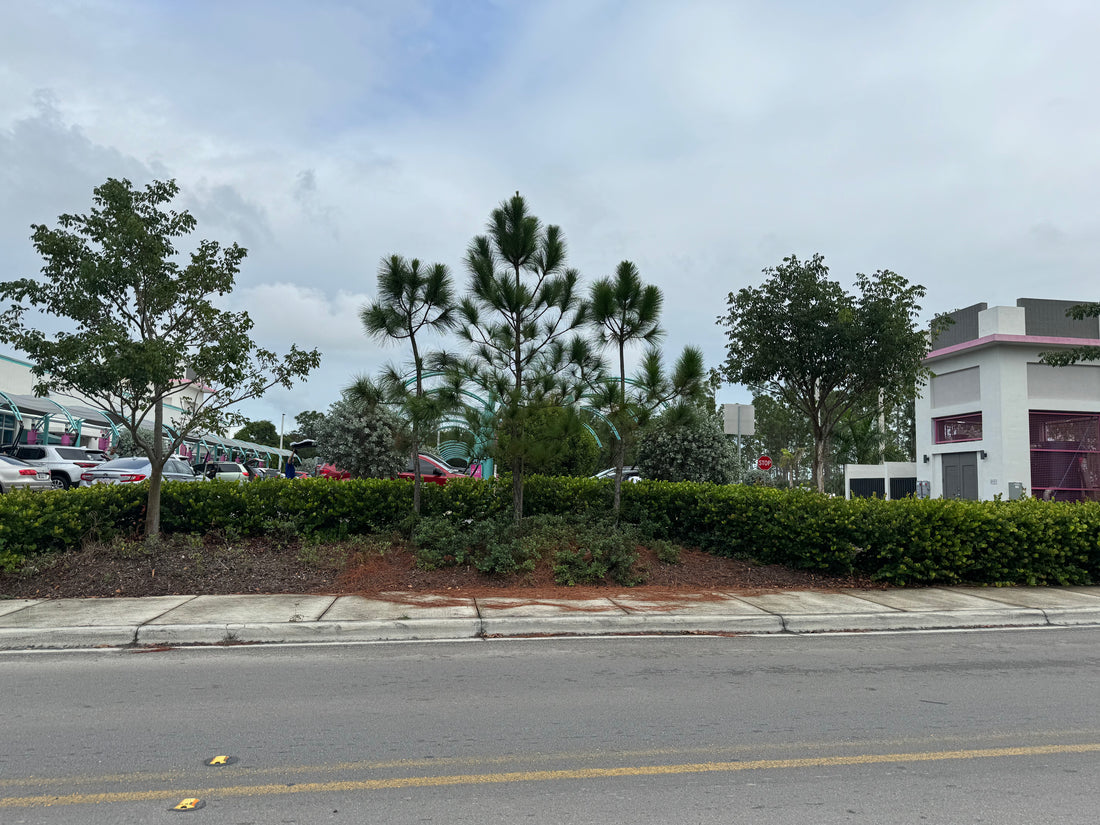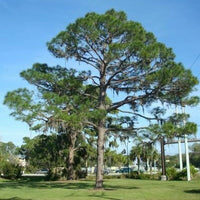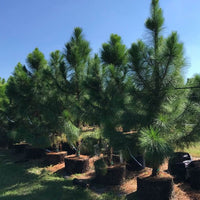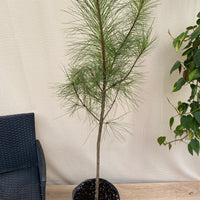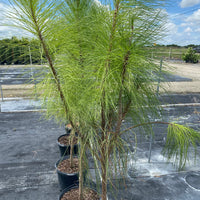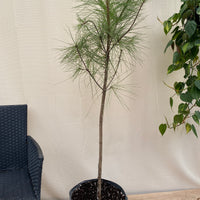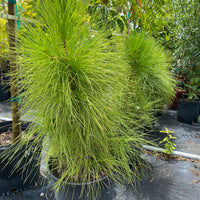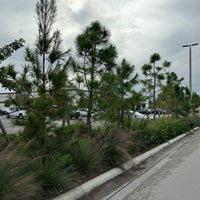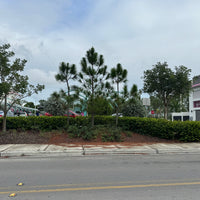 South Florida Slash Pine, Pinus Elliottii Densa
Save 10% with code FALL10
South Florida Slash Pine, Pinus Elliottii Densa
The South Florida Slash Pine, Pinus Elliottii Densa is an evergreen tree that is used on many different styles of landscaping, they are often used as focal plants or in clusters as they are normally found in nature. Slash Pine can also be installed in between homes perimeters to create a privacy screen, they can be planted in rows or staggered, no need to fence, its vivid green foliage and evergreen form will maintain its dark green lush color and pyramid shape all year round or can be shape and trimmed for a more compact look. When you buy a Slash Pine you are investing in a highly tolerant tree to a wide range of soils conditions, resistant to pest and disease problems, and easy to care for evergreen.

Plant Hardiness Zones and Specifications
Grow Zones: 9-11
Growth Rate: 1-2ft/Year
Mature Height: 60-75ft
Mature Width: 15-20ft
Growth form: Dense-conical
Foliage Color: Green
Soil Conditions: Wide Range

Planting and Care
Light: Full sun
Water Requirements: Water well every 2-3 days until established, water frequently during extremely hot months
Fertilizing: Applying a slow-release, 180 days duration, well balance fertilizer is probably the simplest solution and least expensive. Fertilize your cypress trees during spring or summer once a year.

Plant Care for potted plants.
• Plants shipped online are in complete darkness for several days, once received allow the tree to gradually acclimate to bright light.
• Repotting / Fertilizing, Repotting not recommended for a period of one year, Fertilize during Spring to Fall base on label instructions.
• Water Requirement, allow the top one inch of Soil to dry out, may take 3-5 days, water slowly to allow the soil to moist evenly.
• Sunlight, Full Sun or Partial Shade, Tolerates heat and drought. Will adapt to slightly moist conditions.

Plant Benefits
• Plants can reduce stress and anxiety by spending time close to nature caring for them.
• Great for patios, narrow spaces, decks, plant as privacy trees along fences and backyards.
• Add life to a given space, Plants are therapeutic and cheaper than a therapist.
• Increase Property Value, beautify your landscape with this new addition.

Backed by our 30 days Satisfaction Guarantee.
We hope that you enjoy your new plants! We grow and care for our plants, we hand select the best quality available before shipping, Please do not hesitate to contact us with any questions or concerns. Our friendly customer service team is here to help.