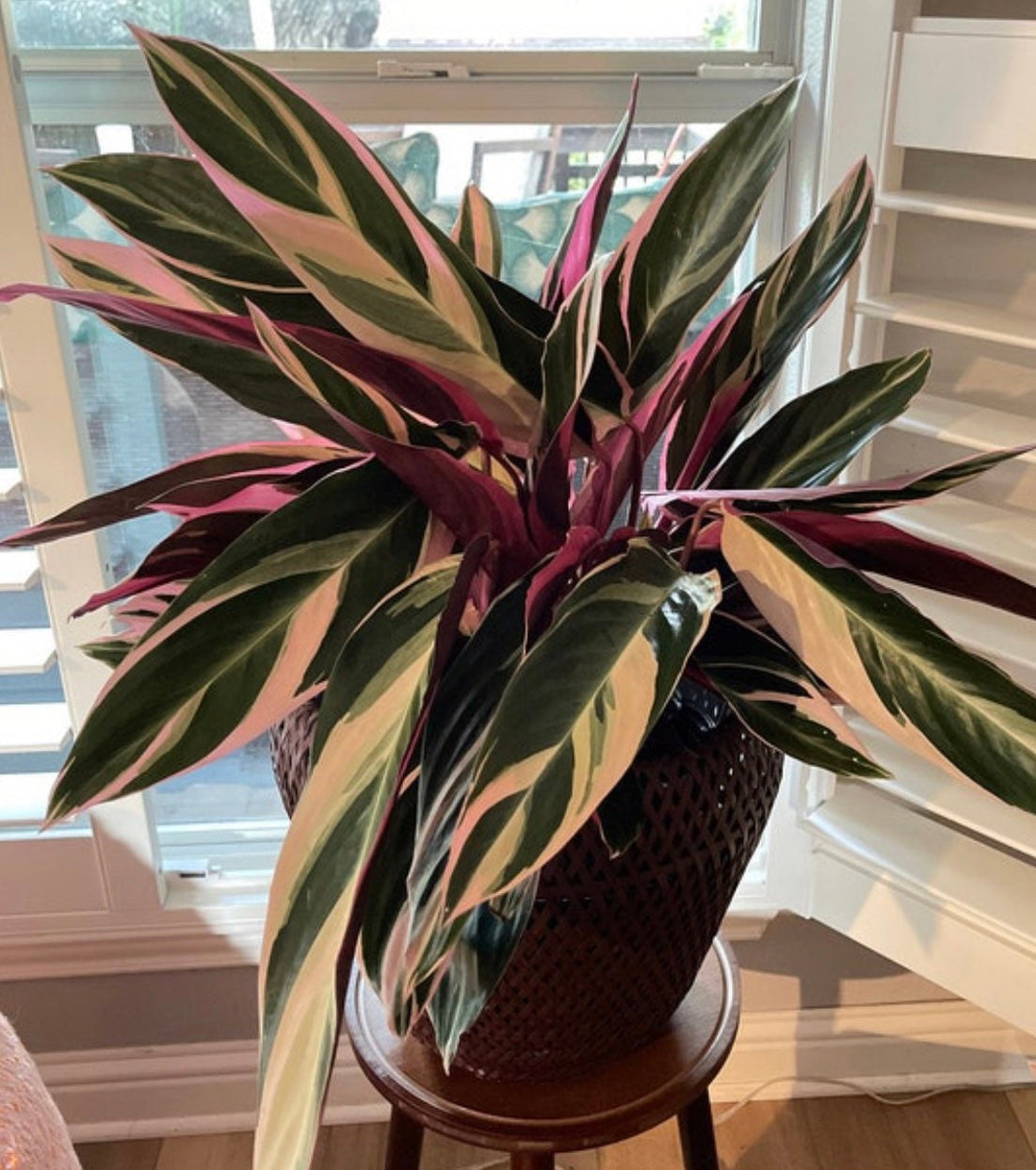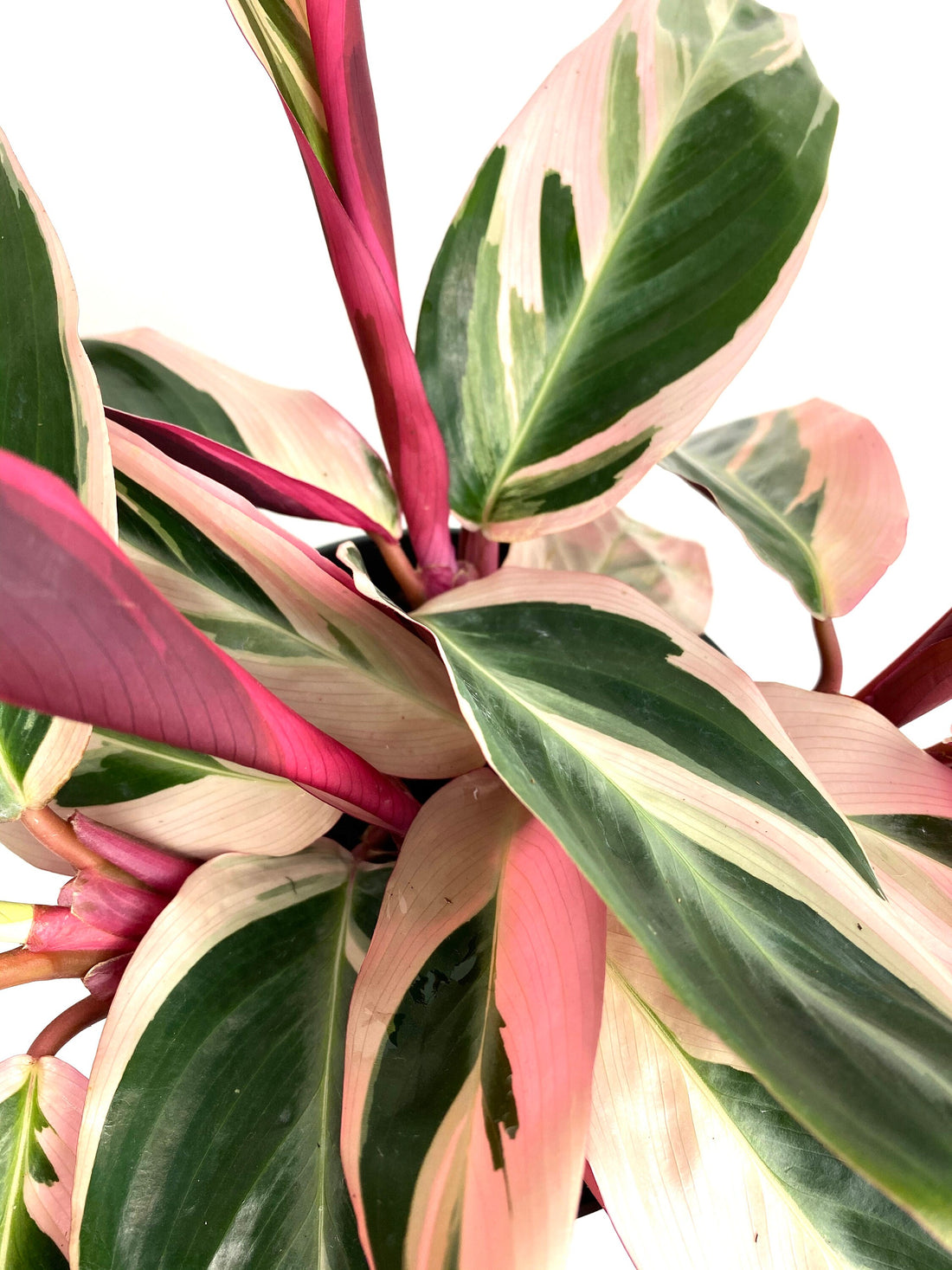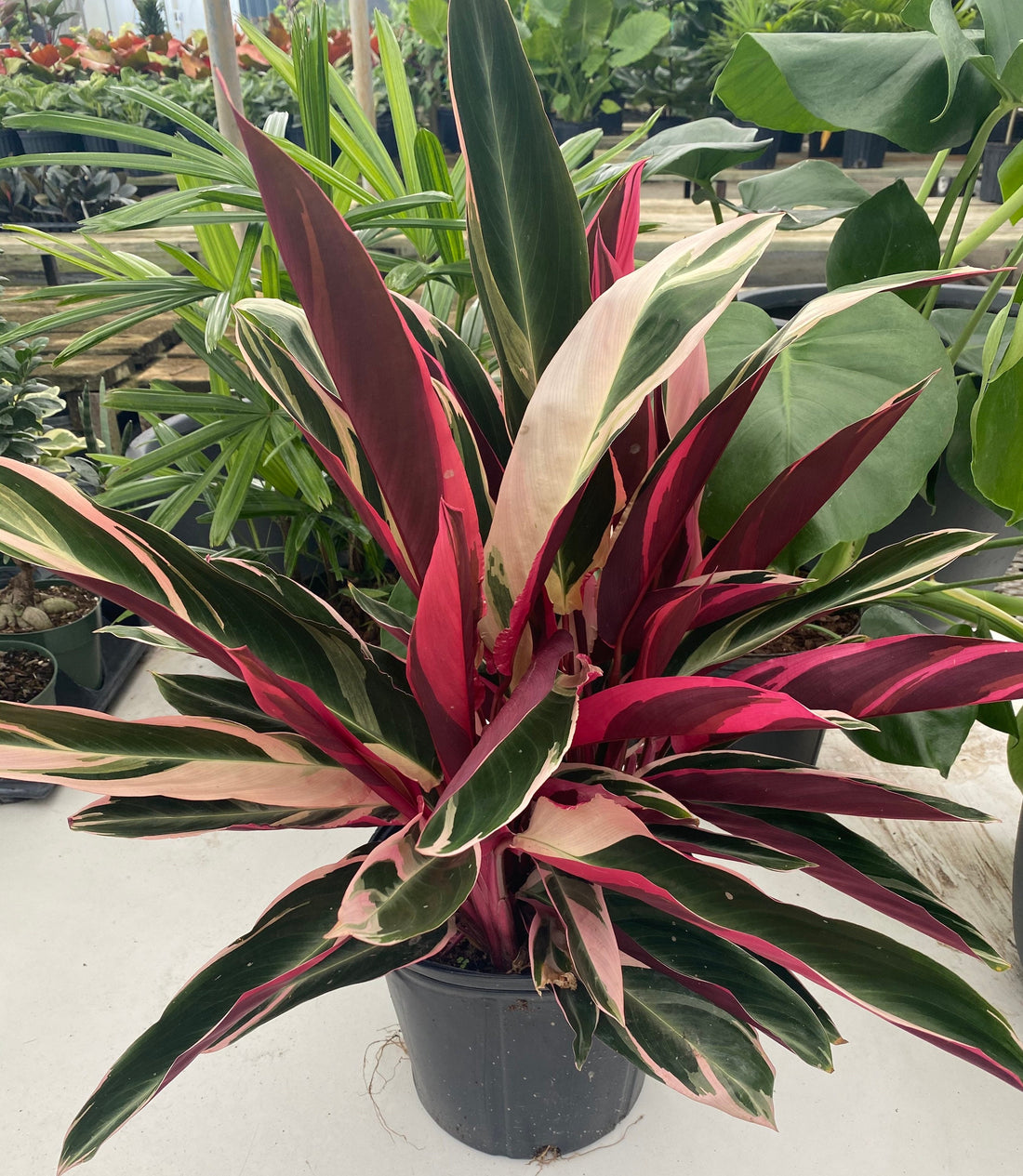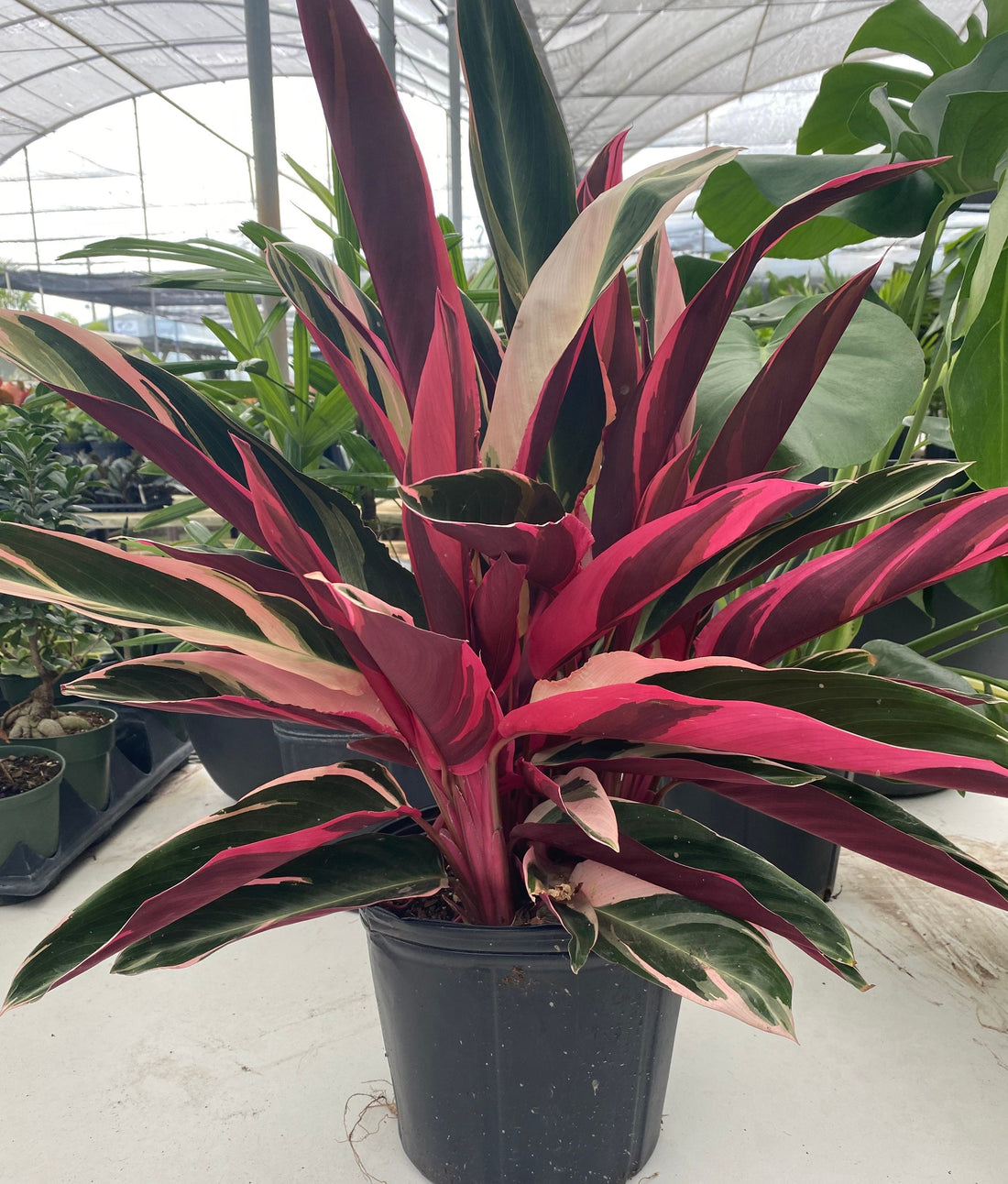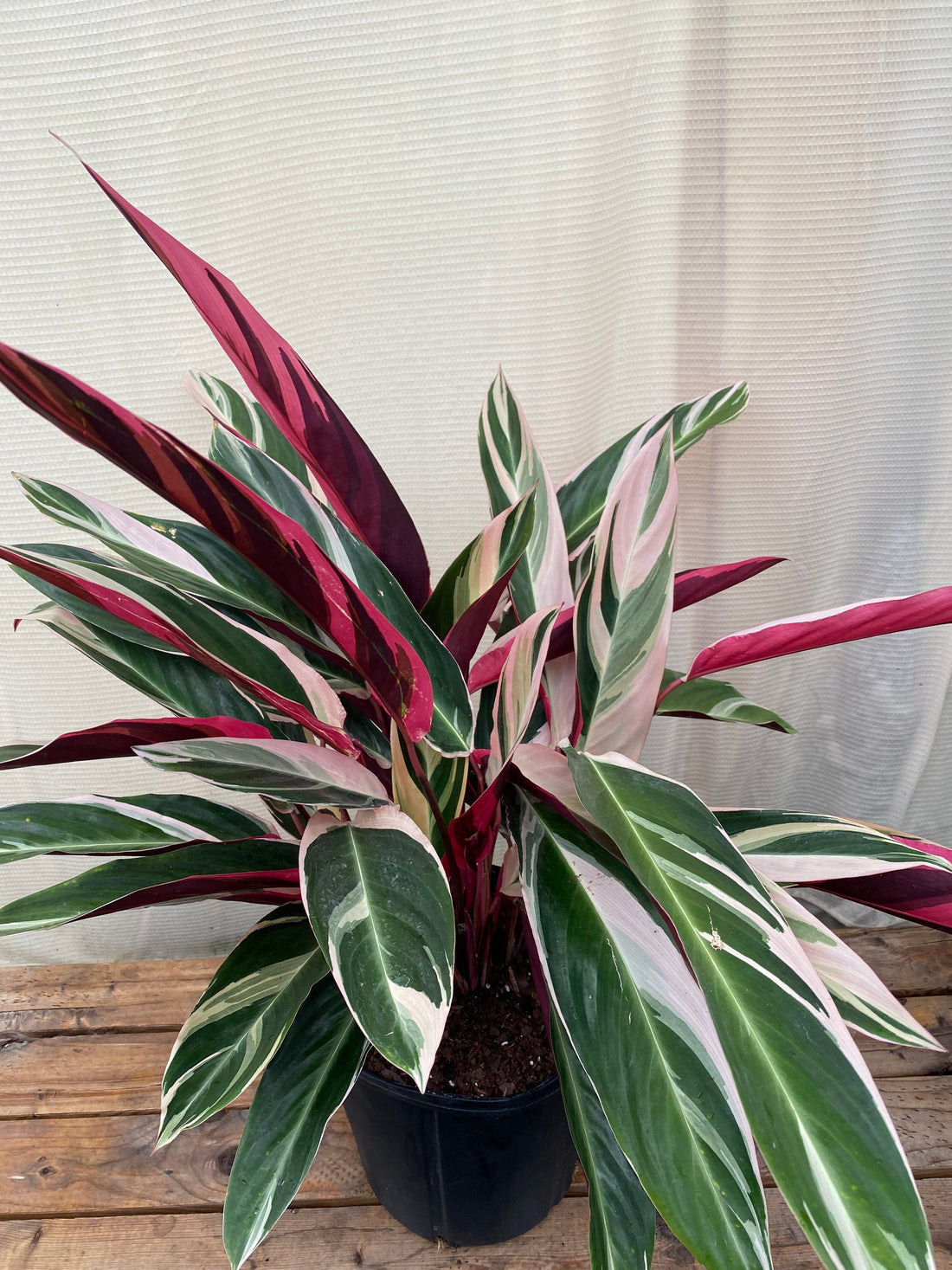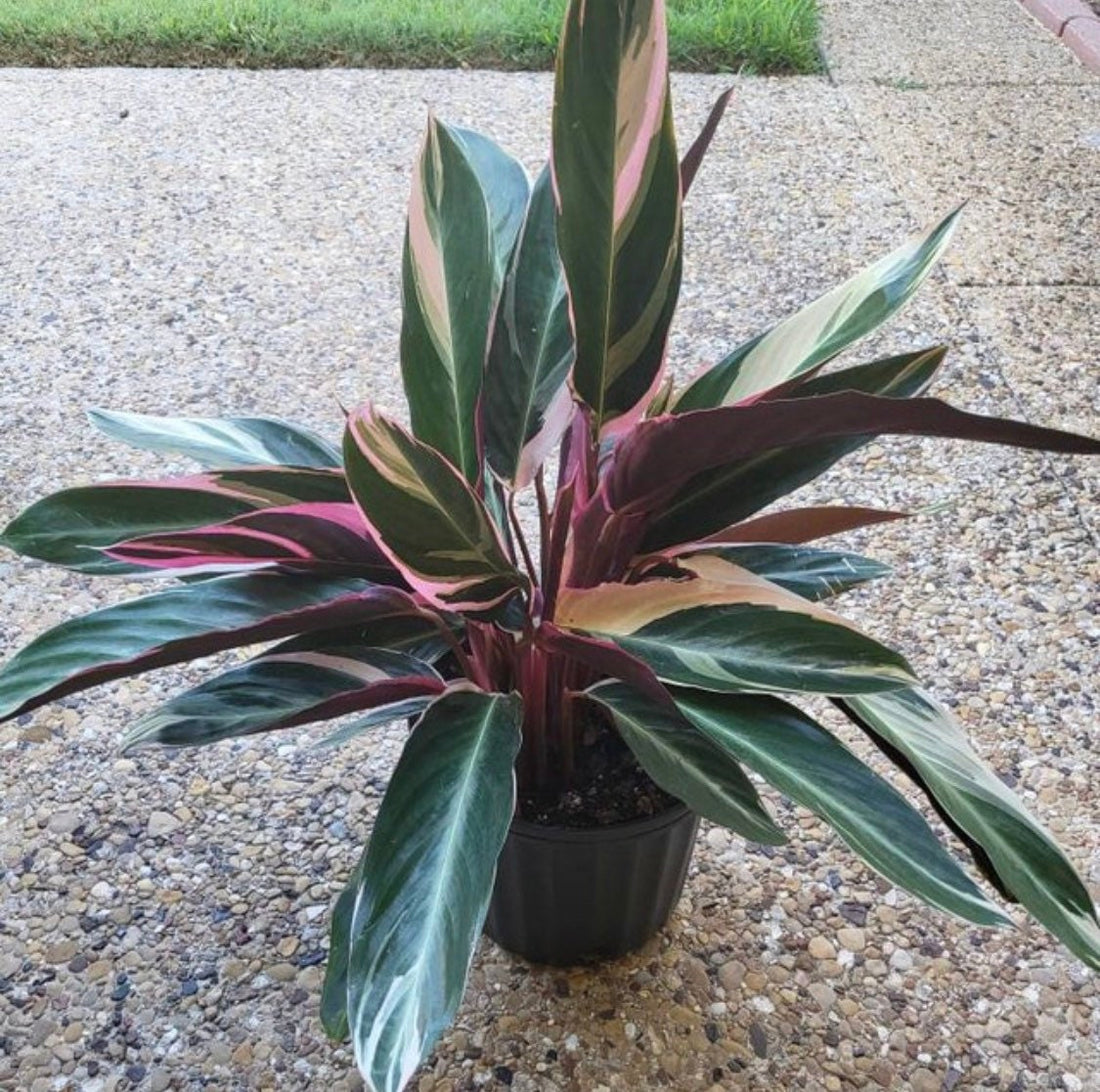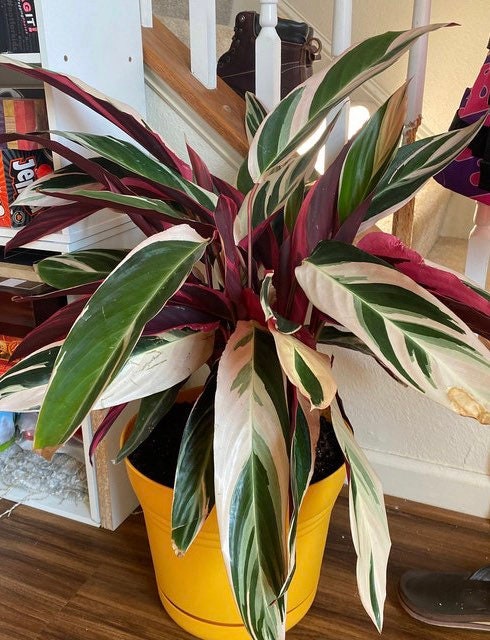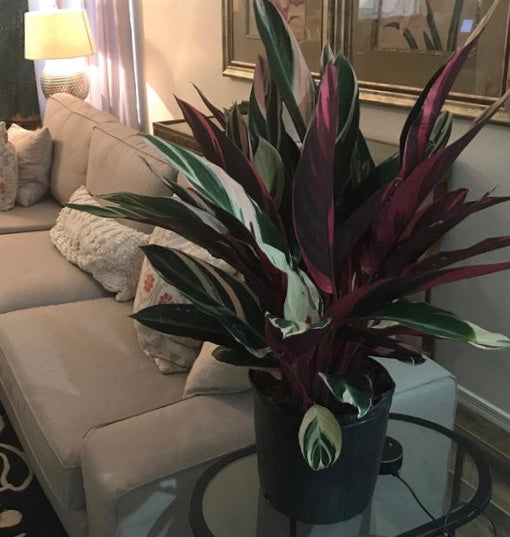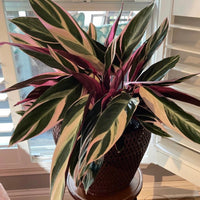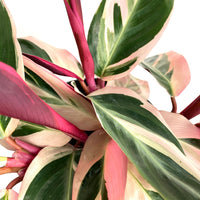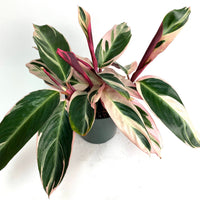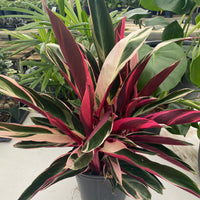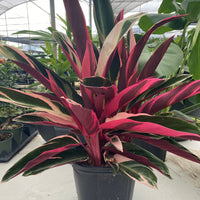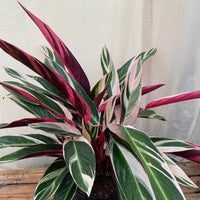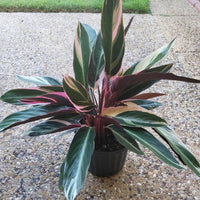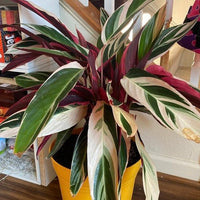 Stromanthe Tricolor, Purple Prayer Plant
Save 10% with code FALL10
Stromanthe Tricolor Sanguine is an attractive indoor or Patio plant, the Foliage of this plant contains red, white and green coloration, while the undersides are a brilliant reddish-pink, this a tropical plant enjoys shade in the garden or Patios. Stromanthe is a relative of the PRAYER plant and a member of the maranta family, its leaves fold up at night as though praying.

KEY FEATURES & BENEFITS
• We believe that plants have the ability to uplift the spirit, calm the mind, and clean the air.
• Plants are natural air purifiers that intake carbon dioxide and create oxygen.
• Boost mood, productivity, concentration and creativity.
• Reduce stress by spending time caring for them.
• Add life to a given space, decorate and design with plants.

Product Details
Plant Hardiness Zones and Specifications
Grow Zones: 9-11 Outdoors
Light: Shade, Indirect light
Growth Rate: Fast
Mature Height: 3ft
Mature Width: 3ft
Growth form: Bush/Clumps
Foliage Color: Variegated Purple, White and Green
Soil Conditions: Well drain organics mixes

PLANT CARE
• Repotting and Fertilizing, Wait 4 weeks before repotting, allow the plant to settle in and acclimate to its new environment, Plants shipped by mail are in complete darkness for several days, it can be a stressful journey, Fertilize during Spring to Fall base on label instructions.
• Watering, allow the top inch of Soil to dry out, it may take 4-7 days, water slowly to allow the soil to moist evenly.
• Humidity, most Tropical plants can benefit from regular moisture, a humidifier or regular misting is recommended.
• Lighting, bright light, if outdoors place in indirect sun light under Shade.

SATISFACTION GUARANTEE - Buy with confidence, all of our plants are Backed by our 30 days Satisfaction Guarantee.