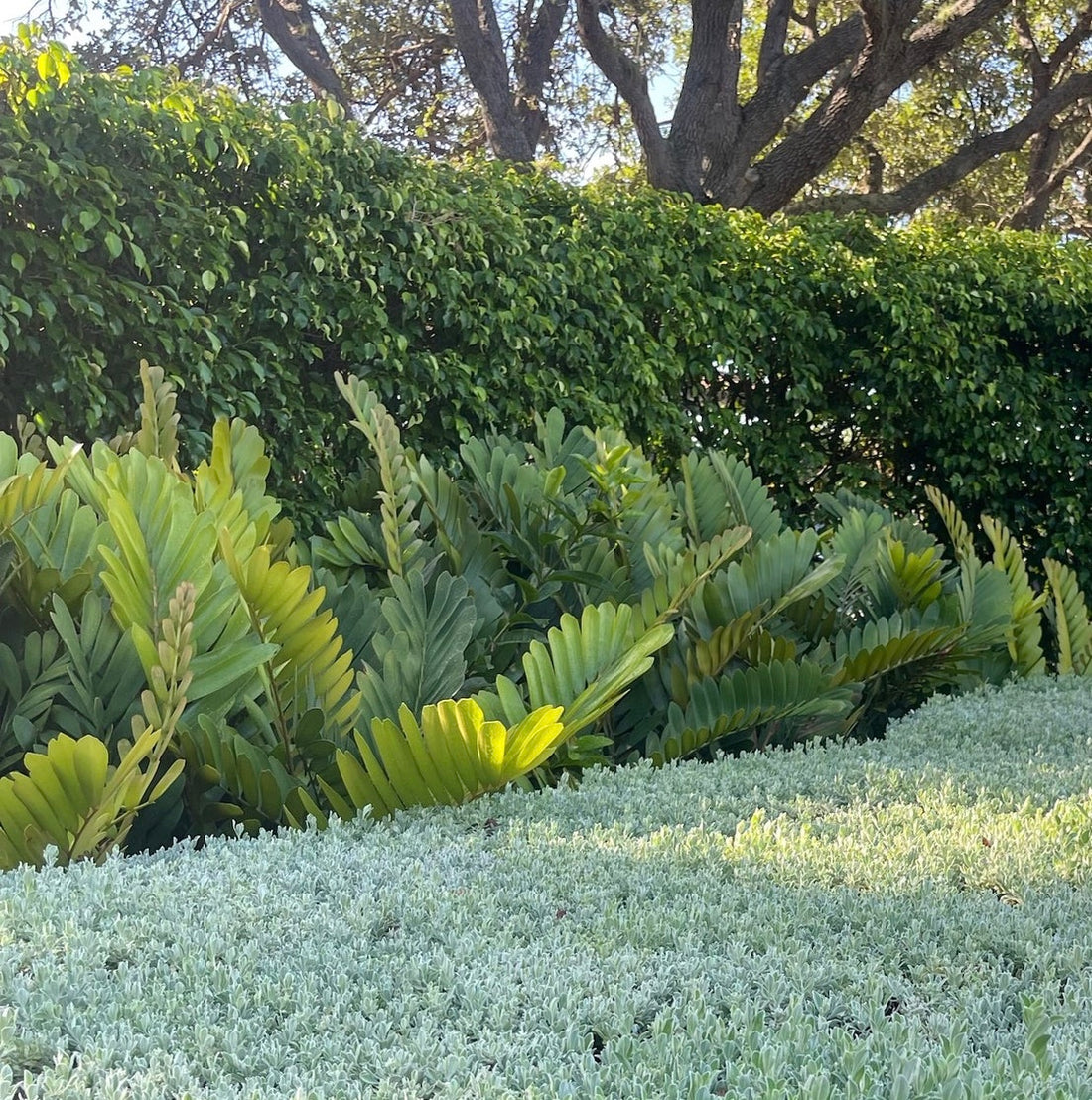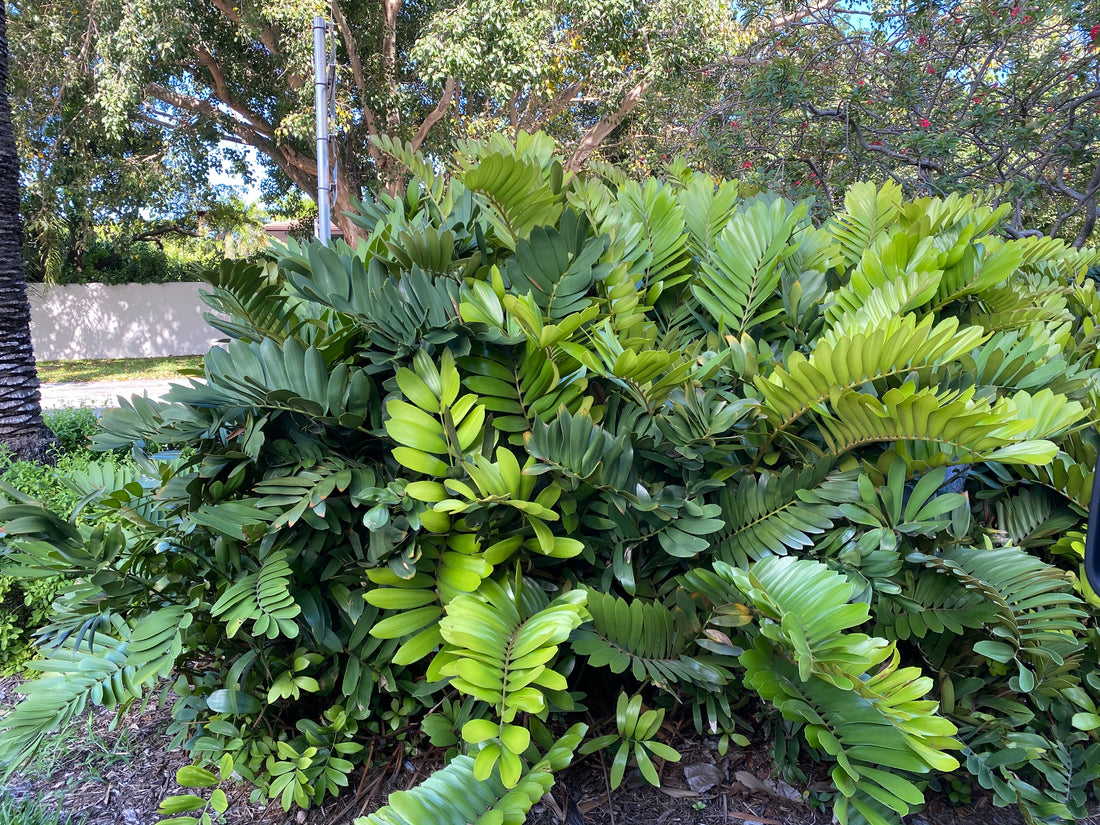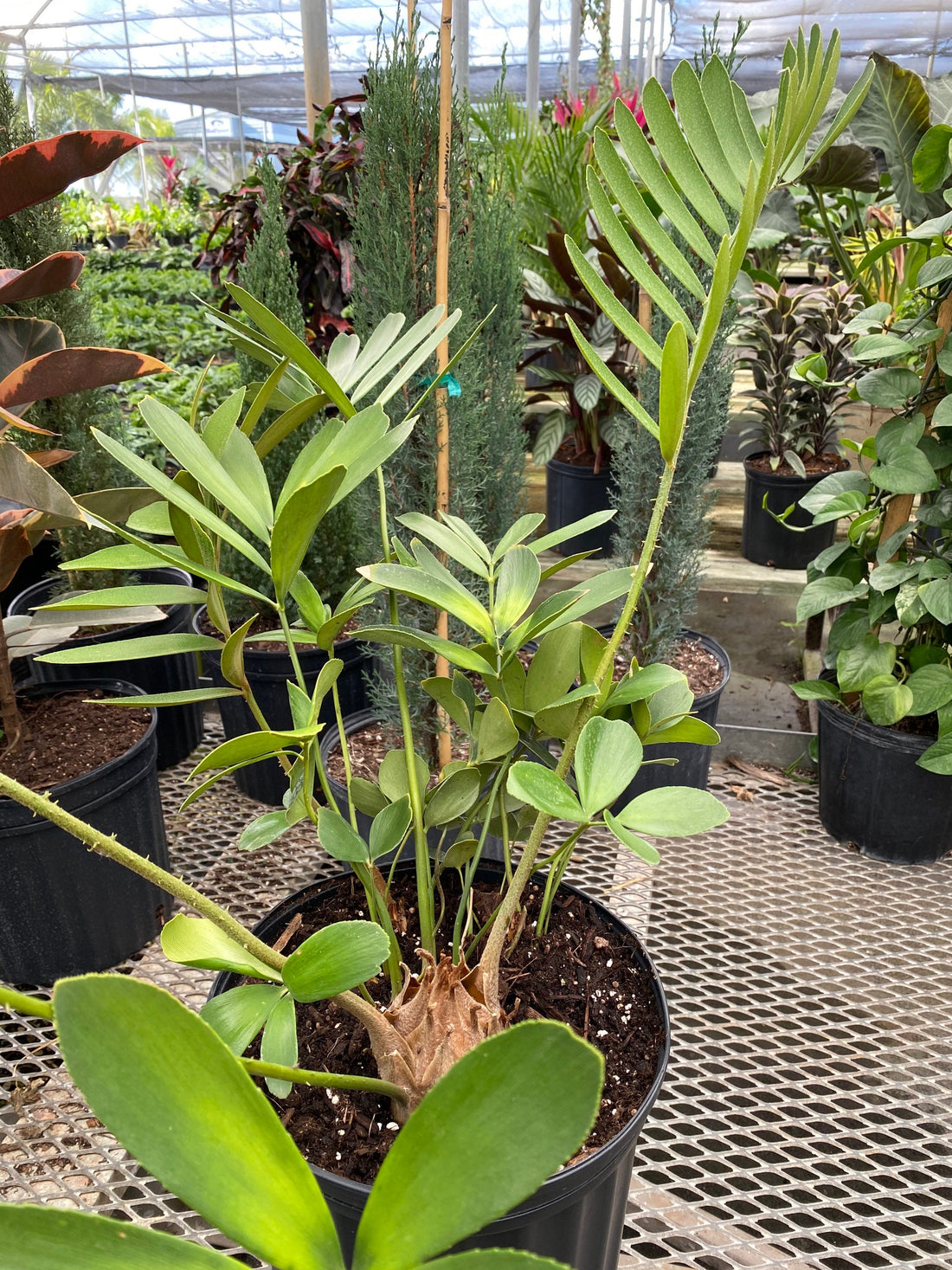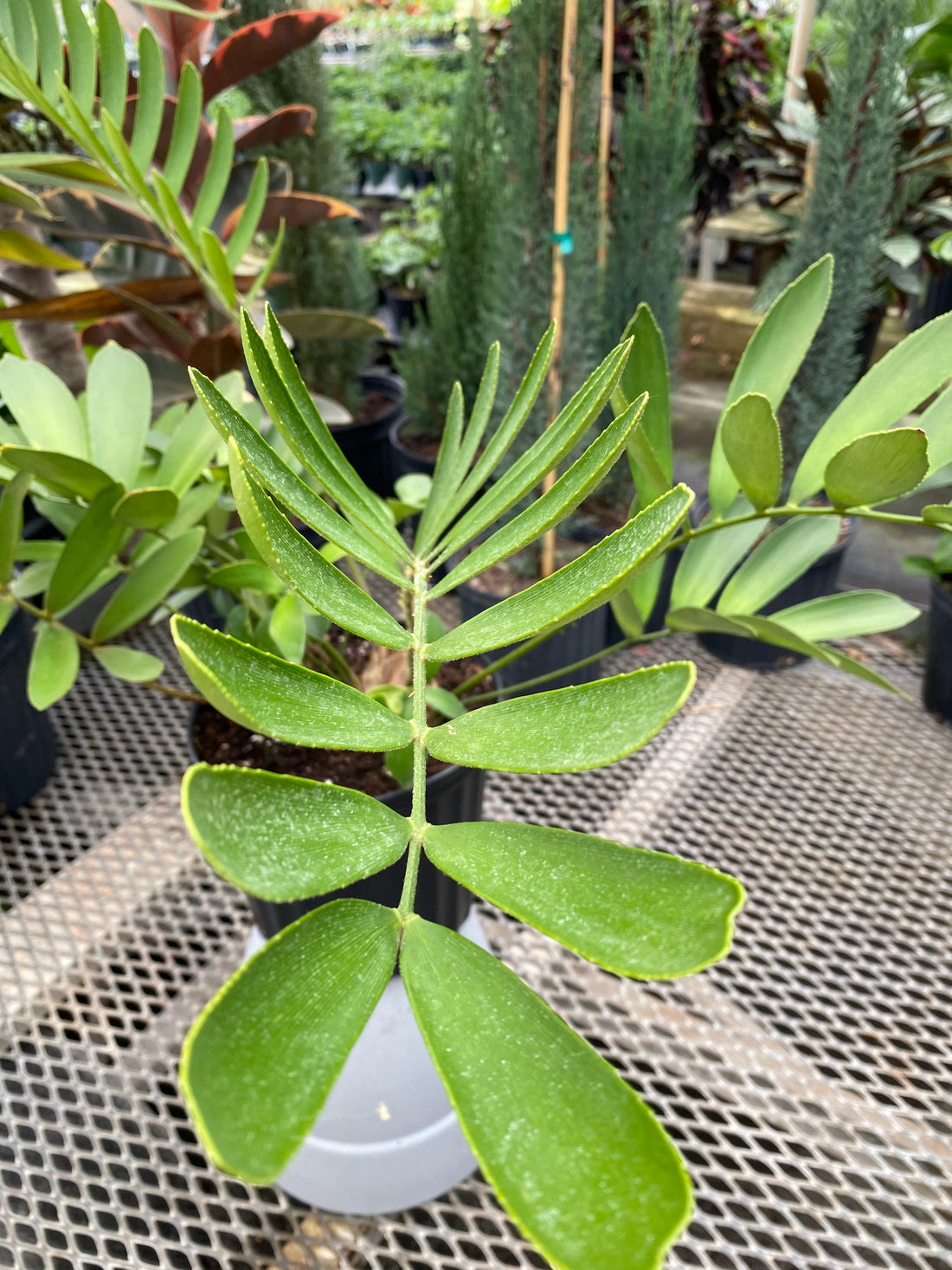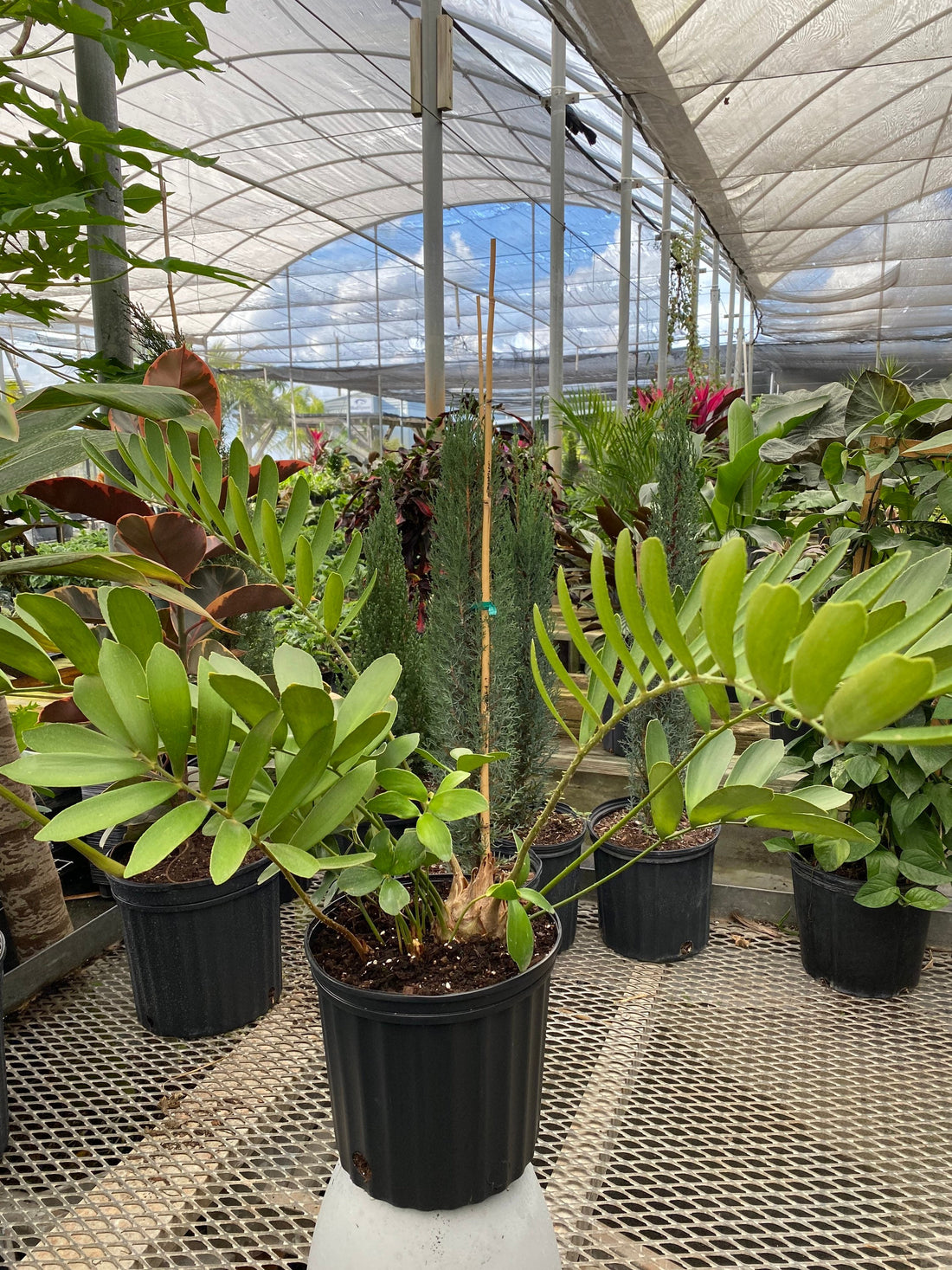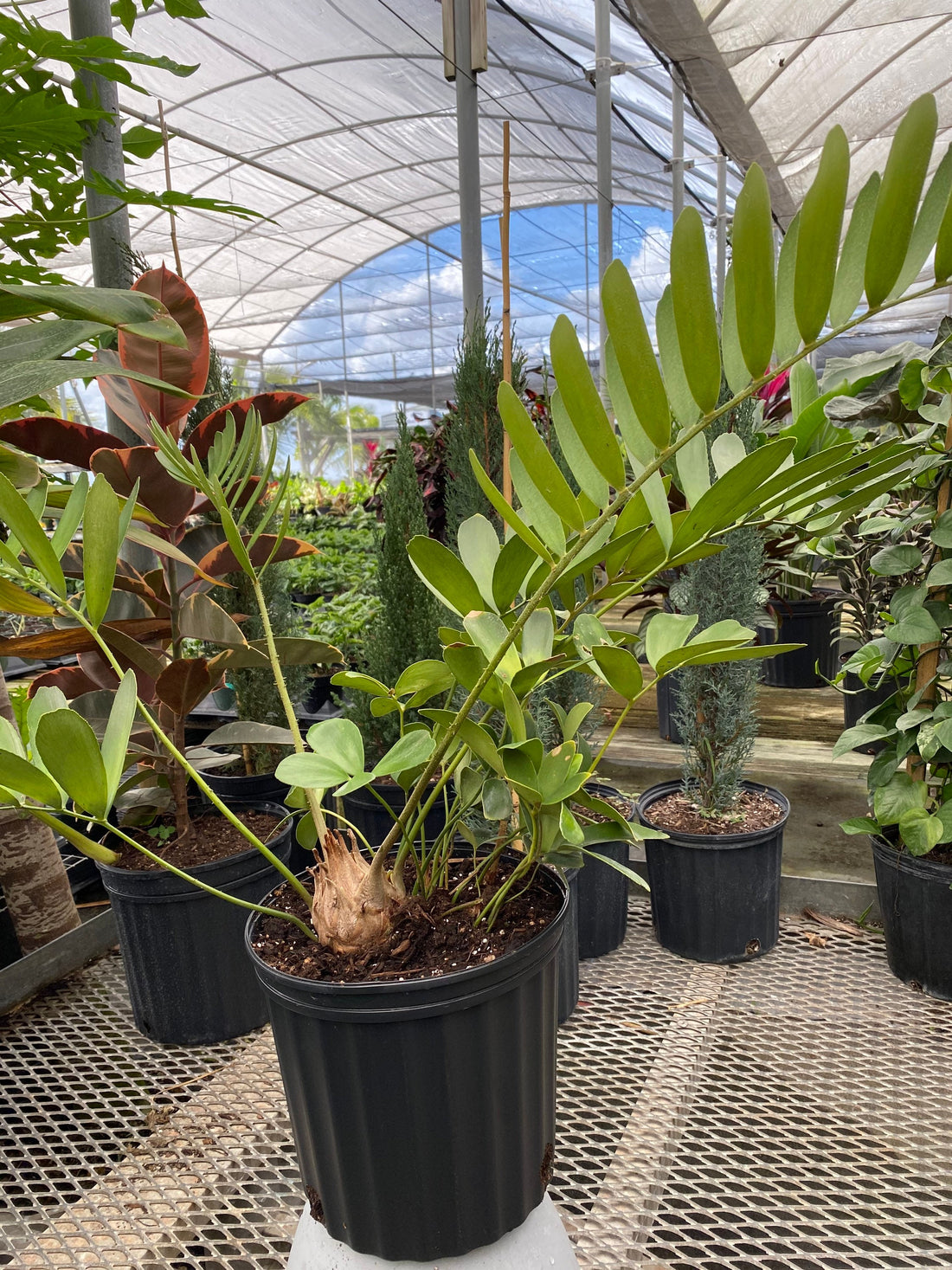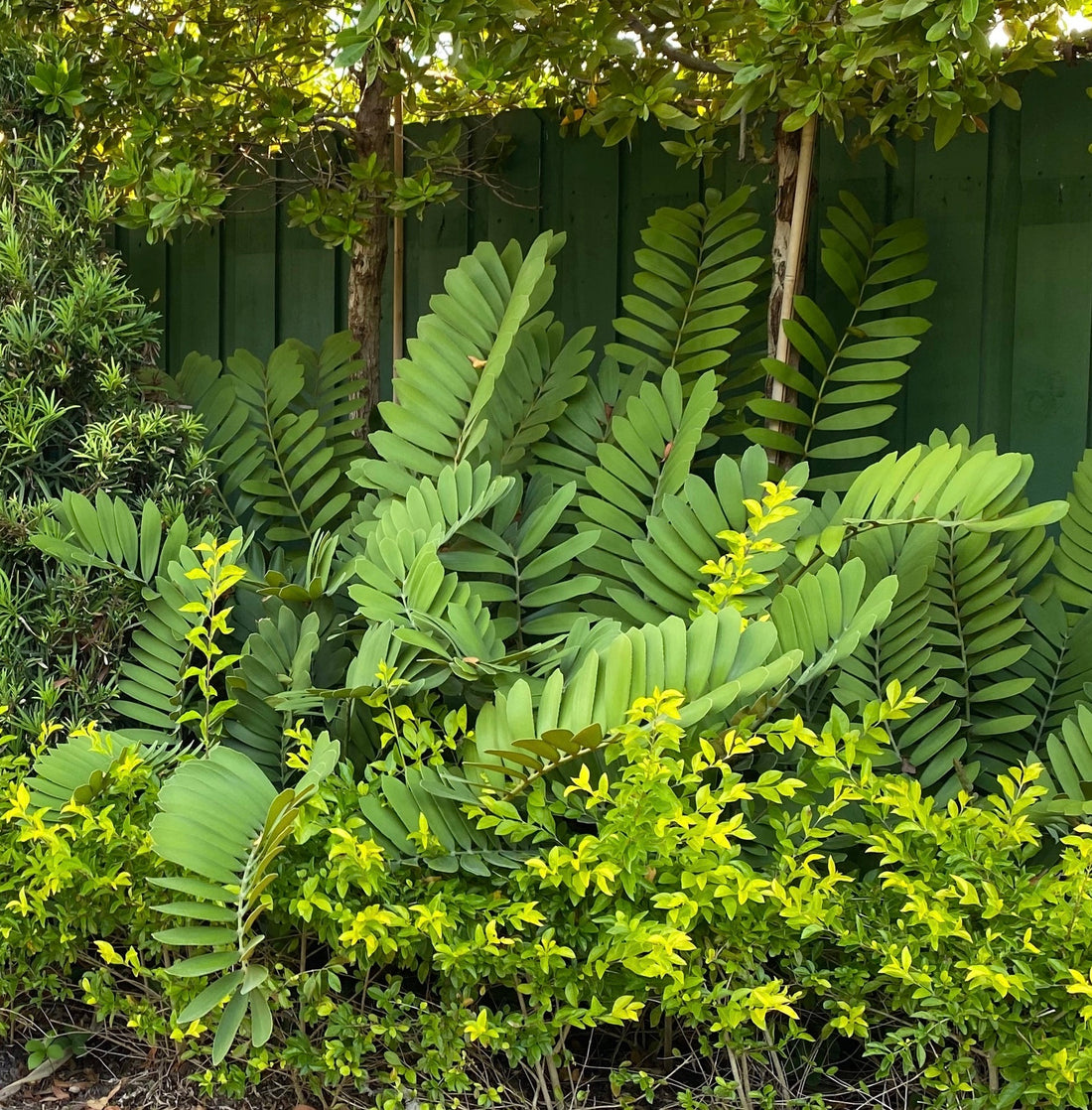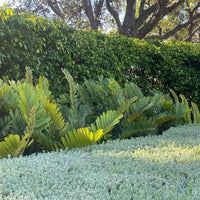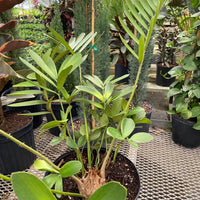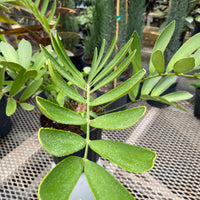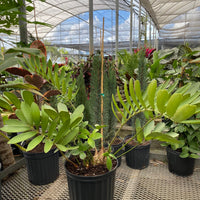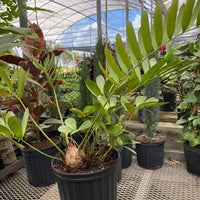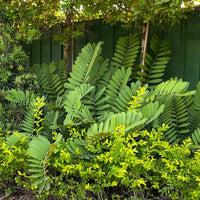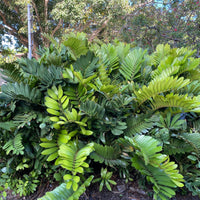 Cardboard Palm Tree, Zamia Furfuracea Cycad
Cardboard Palm, also known as Zamia Furfuracea Palm plant is native to Mexico and its actually not a palm but a cycad like the sago palm, it is a slow growing plant that may spread 3 to 4 feet and the main trunk remains under ground, leaflets develop and grow as evergreen in opposing pairs of up to 12 per stem, commanding attention both indoor as a potted plant or outdoor where they can thrive in indirect sunlight in zones 9-11 and can handle neglect with ease, Cardboard Palm is one of the largest American cycad that can live for centuries, They are often used as a substitute for a palm because of their palm-like features, they can be the ideal plant for limited spaces or as a focal point on your garden.

RECEIVED MY PLANT, what should I do?
Plants shipped online are in complete darkness for several days, is normal for some plants to stress during shipping, once received allow the plant to acclimate to its new environment. DO NOT REPOT the plant for 4-8 weeks, water the soil if top inch is dry to the touch, if moist allow the soil to dry out, it may take a few days.

PLANT CARE
• Water, allow the top one inch of Soil to dry out, may take 7-12 days, water slowly to allow the soil moist evenly.
• Humidity, most Tropical plants can benefit from regular moisture, a humidifier or regular misting is recommended regularly during winter months.
• Light, if is bright enough to read is bright enough for plants, if outdoors place in indirect sun light under Shade.
• Fertilizing, Applying a slow-release fertilizer 180 days duration is probably the simplest solution and least expensive. Fertilize during Spring to Fall base on label instructions.

KEY FEATUREA & BENEFITS
• Plants can reduce stress and anxiety by spending time close to nature caring for them.
• Great for patios, backyards, decks, privacy trees along feces and home perimeters.
• Add life to a given space, Plants are therapeutic and cheaper than a therapist.
• Many topicals are known to filter indoor air by absorbing toxins and removing harmful chemicals.
• Beautify your patio or deck areas with new additions.

30 DAYS WARRANTY, BUY WITH CONFIDENCE
Backed by our 30 days Satisfaction Guarantee.
We hope that you enjoy your new plants! We grow and care for our plants, we hand select the best quality available before shipping, Please do not hesitate to contact us with any questions or concerns. Our friendly customer service team is here to help.