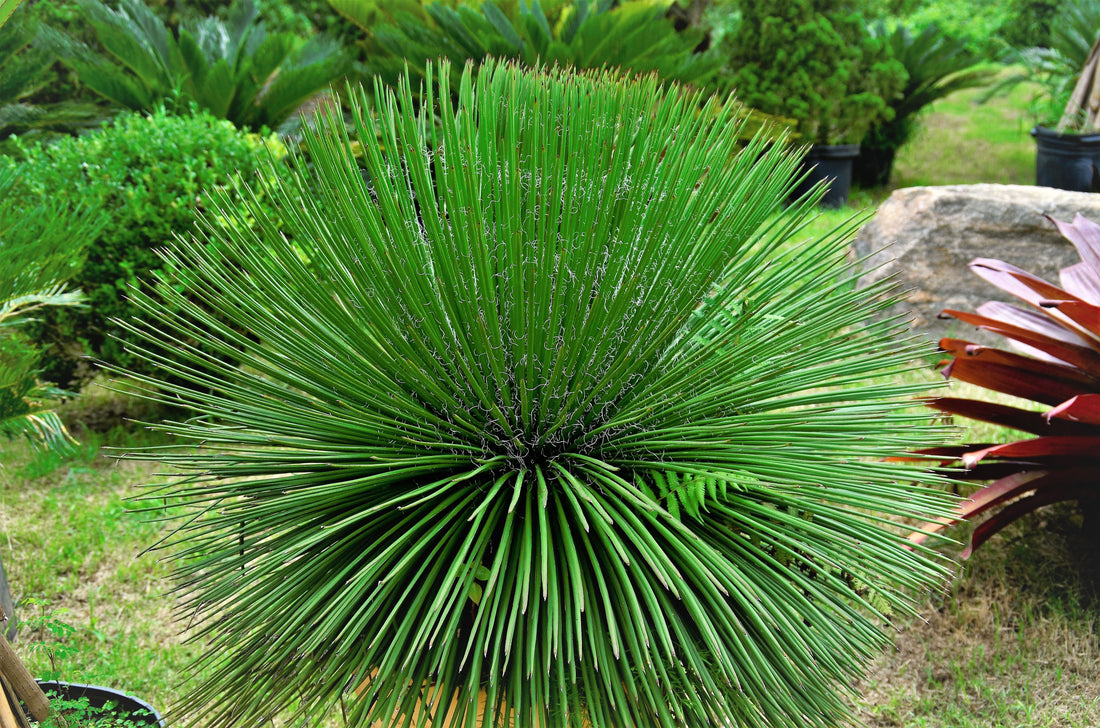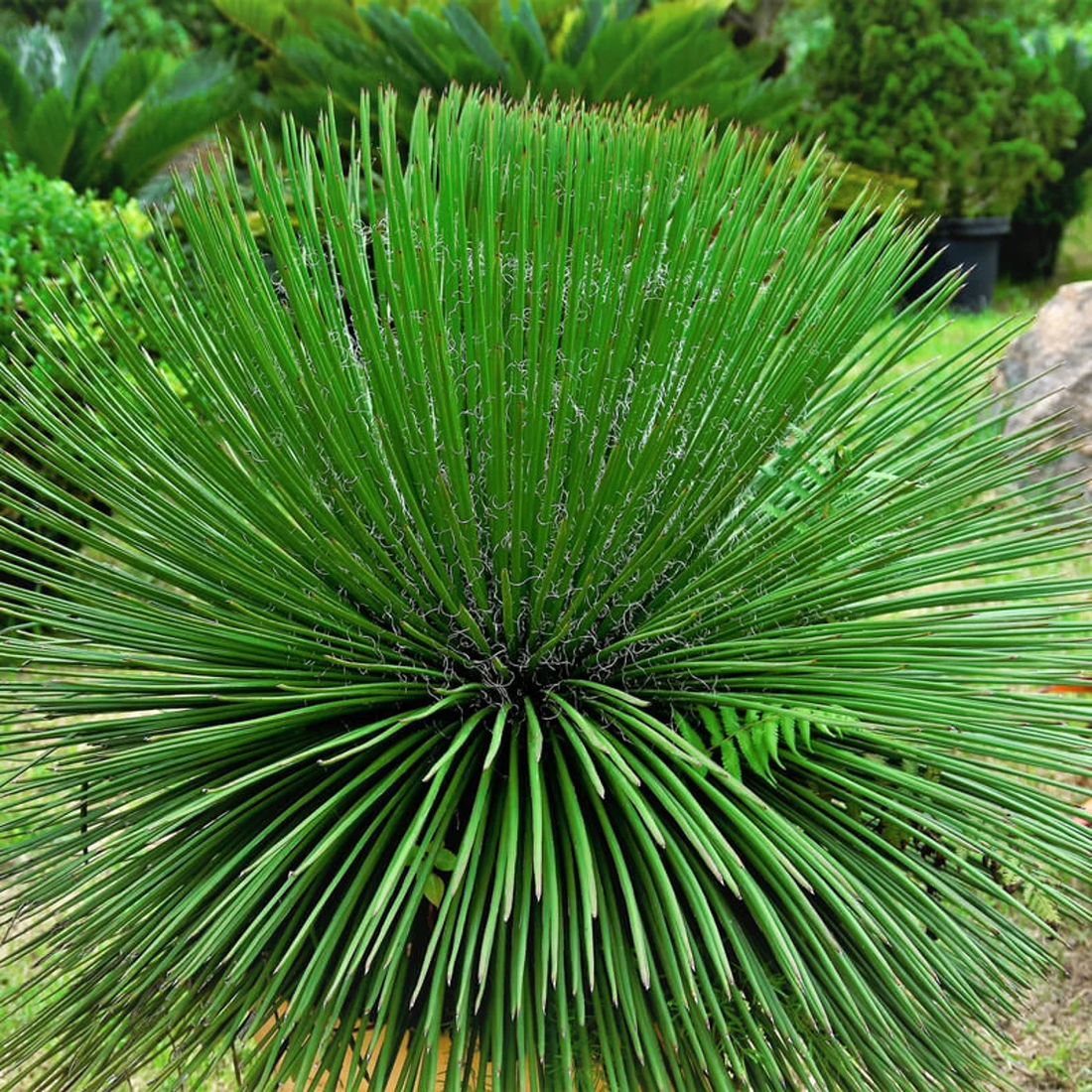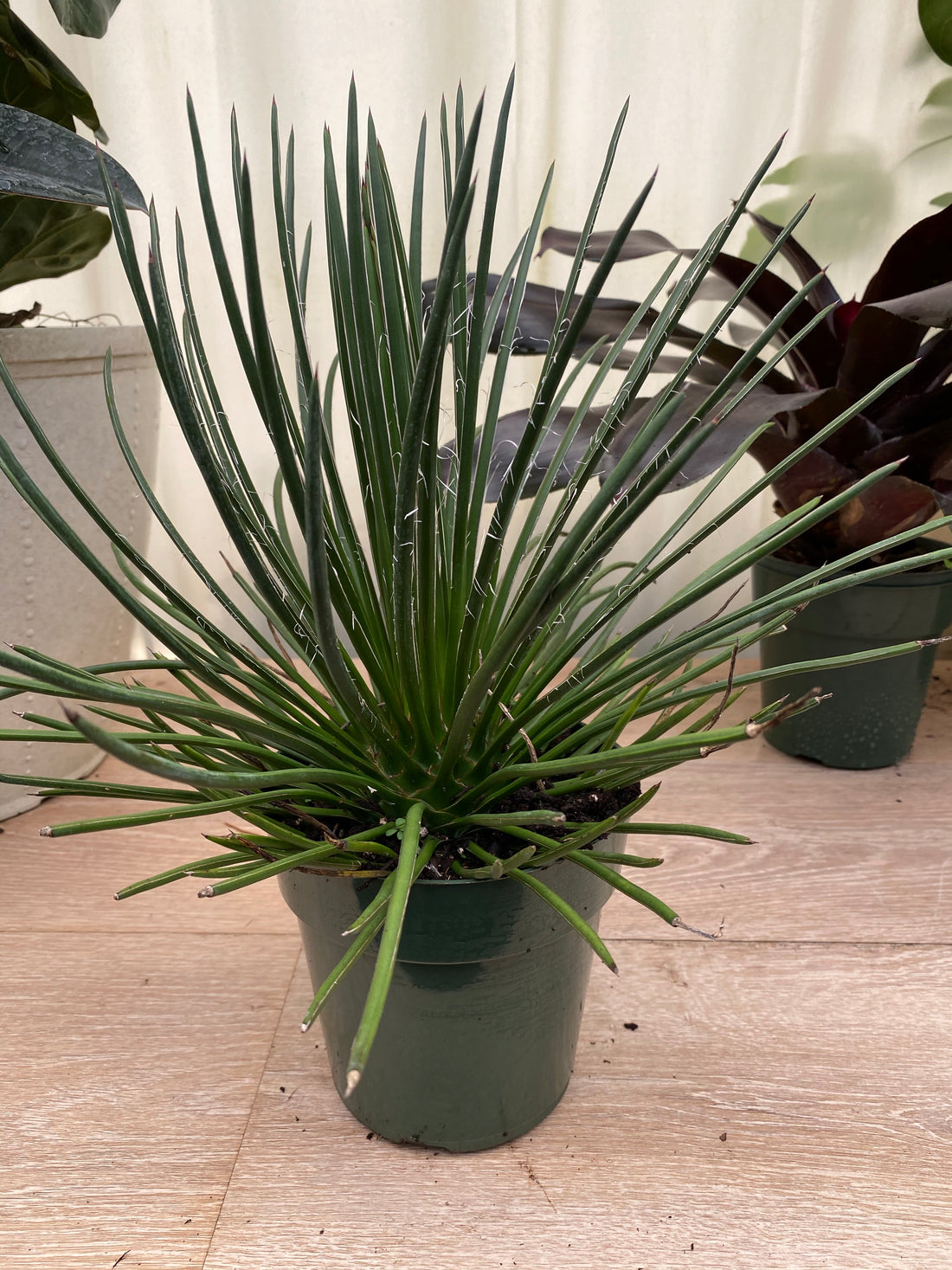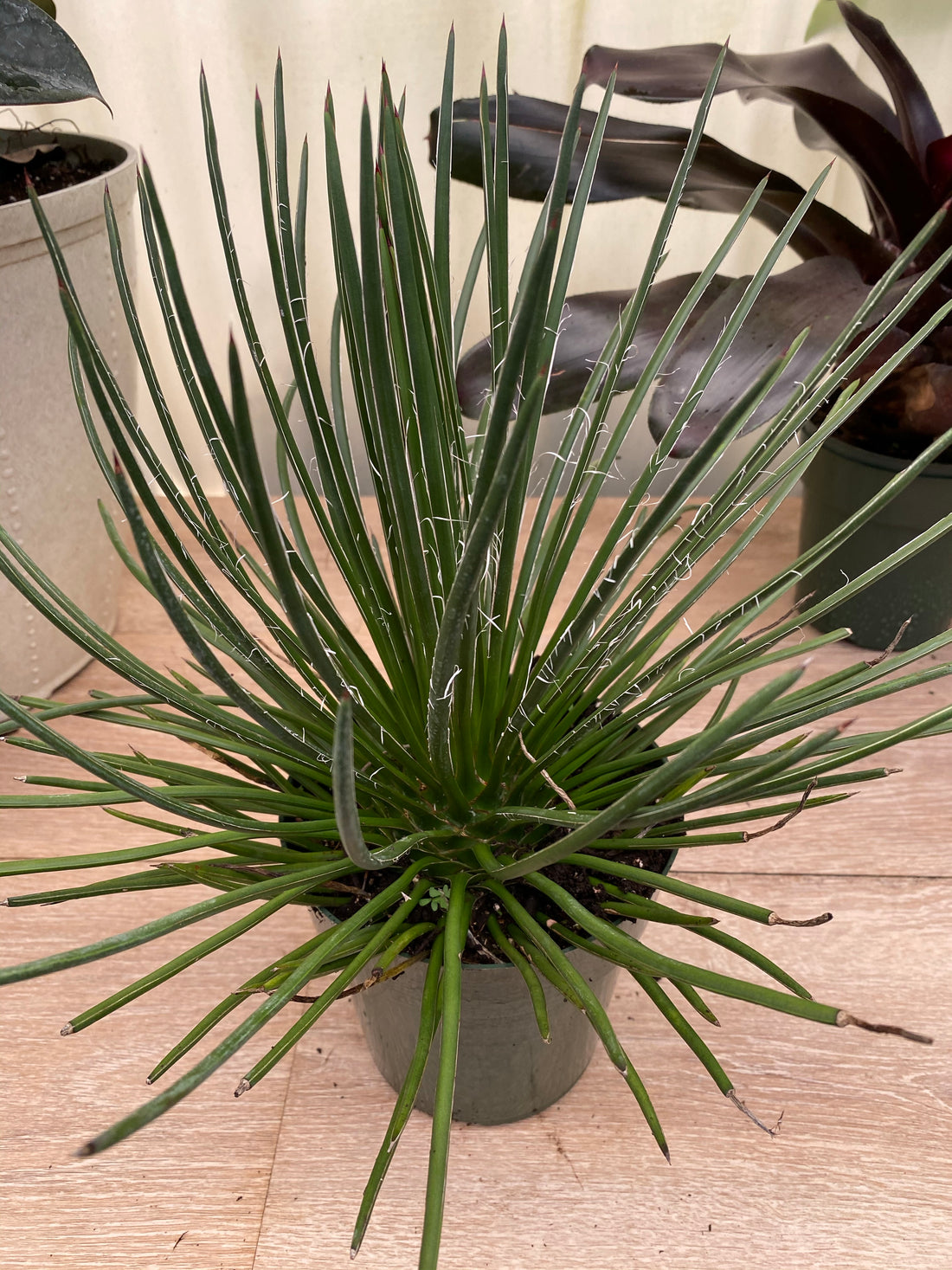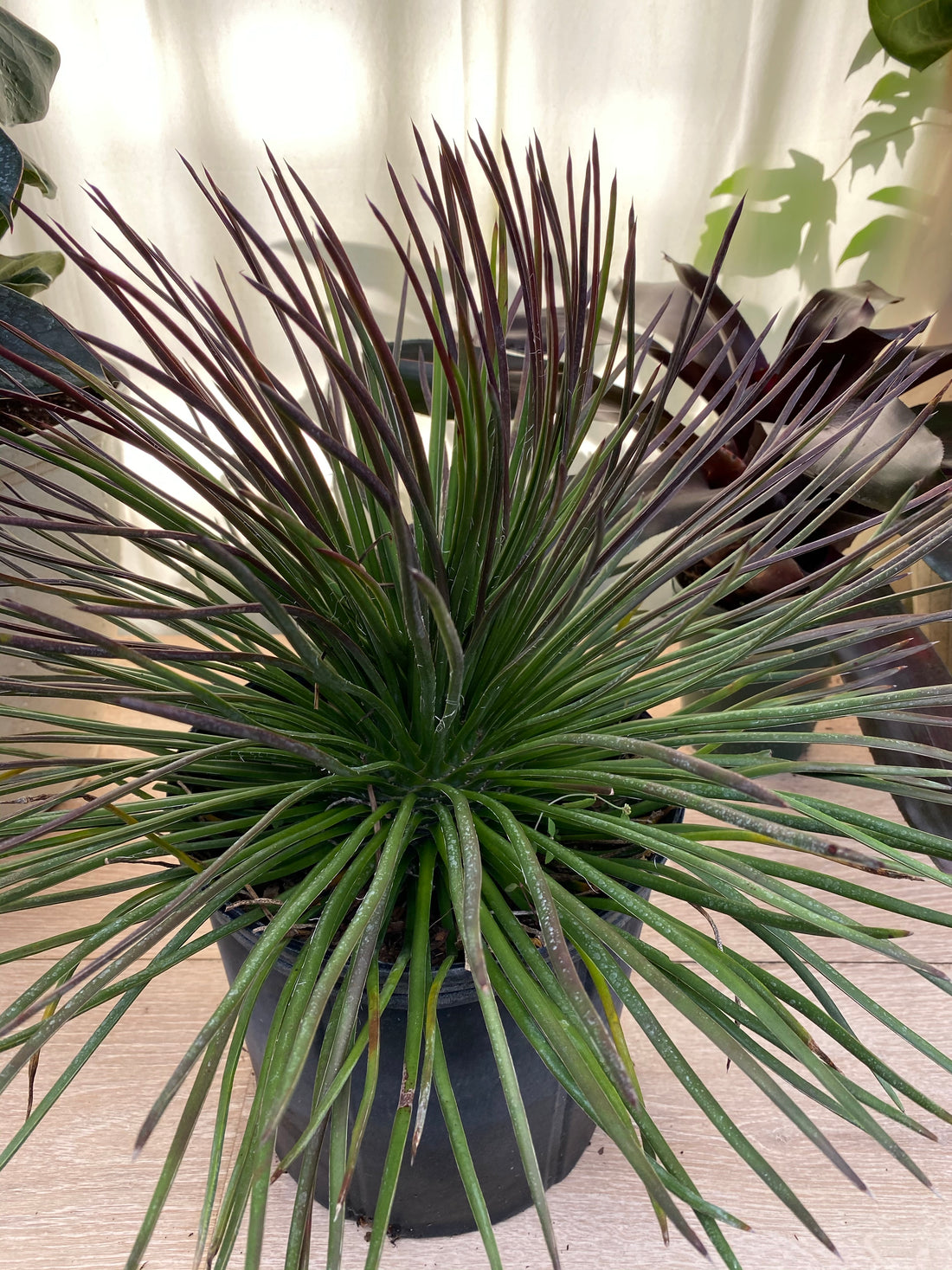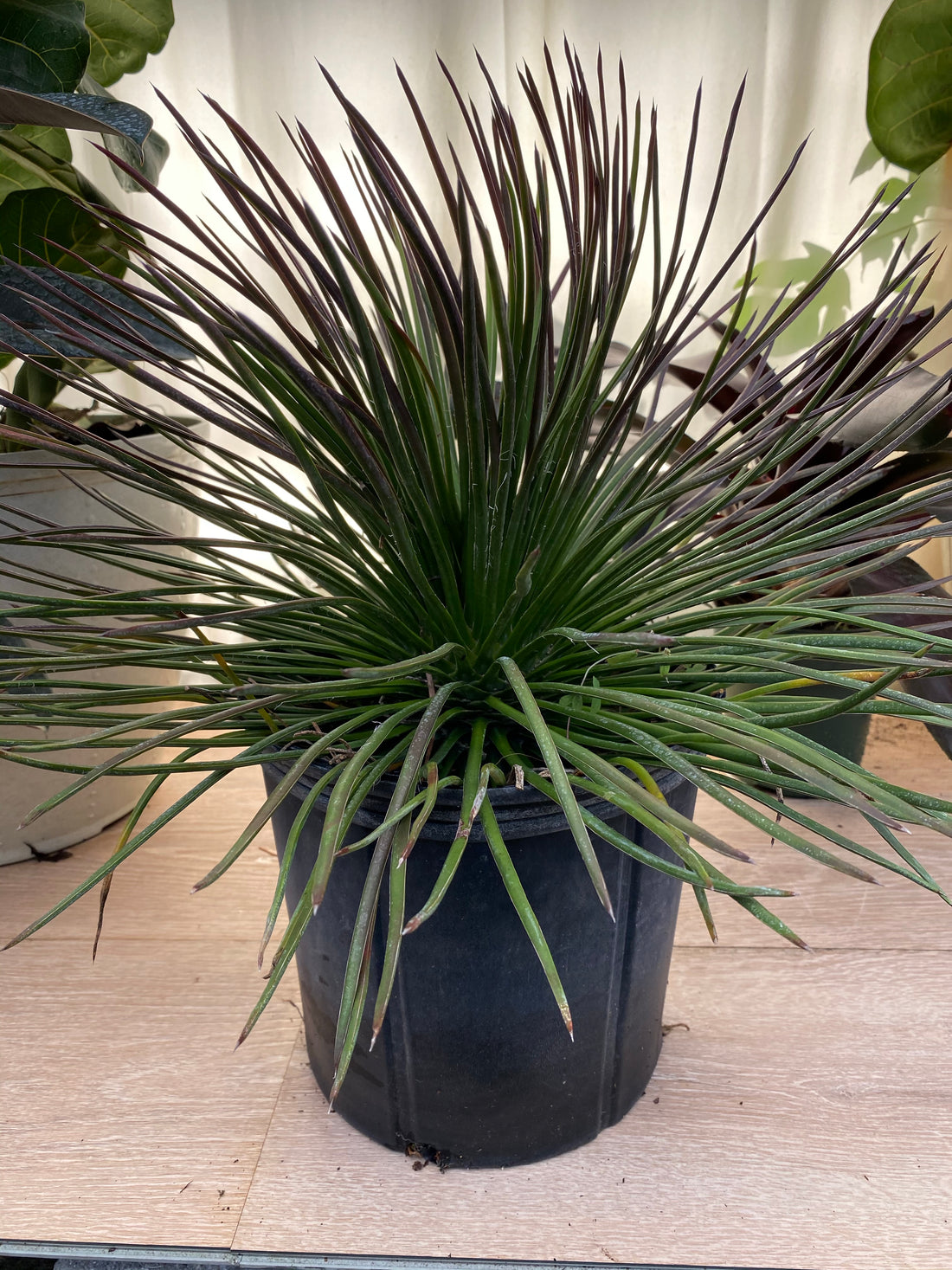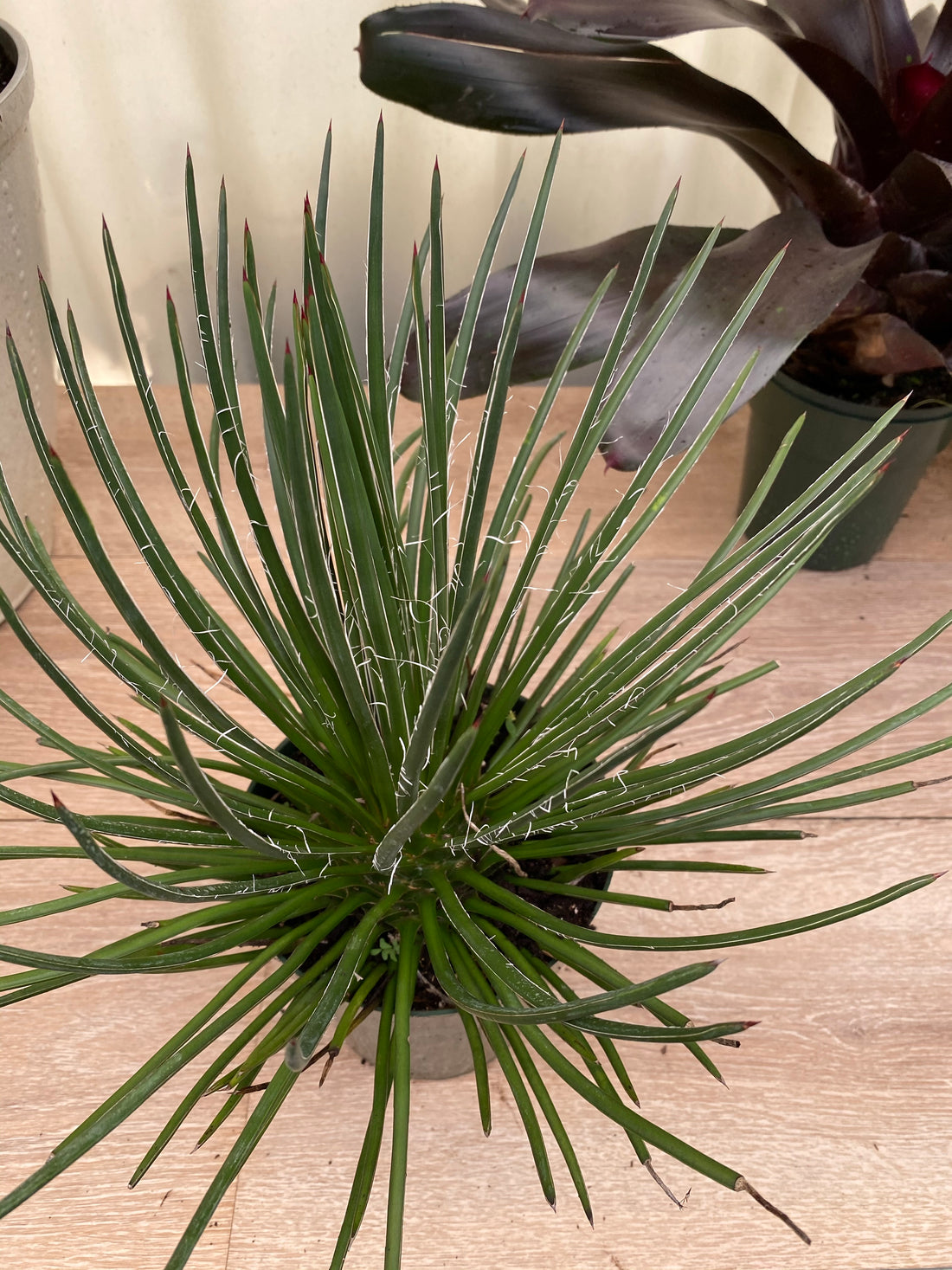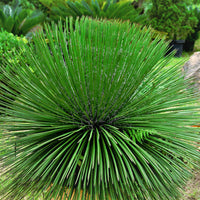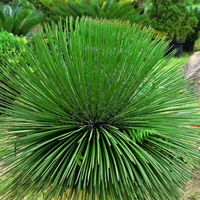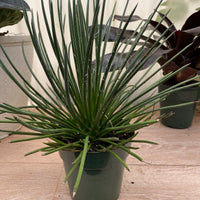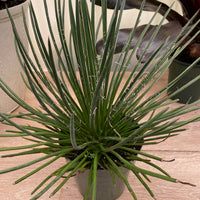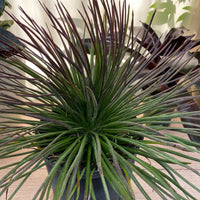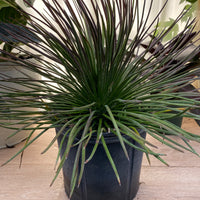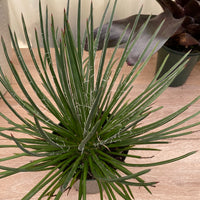 Agave Geminiflora Twin Flower
Compact Succulent Thrives on Neglect, Indoors or Out
Looking for a sophisticated and stylish Agave plant that is sure to make a statement? Look no further than the Agave Agave Geminiflora, This striking plant is native to central America, a moderate growing plant that can reach up to 2-3 feet tall and wide, making it perfect for smaller spaces. The long, needle leaves are green with copper tips, and naturally matures into a globe form appearance.
The Agave Geminiflora is a low maintenance plant that is easy to care for. It is drought tolerant and does not require much watering once established. It prefers full sun to partial shade and well-drained soil. This beautiful plant makes a great addition to any home and is sure to impress your guests!
---
Product Details
Free Shipping on Select orders, 100% satisfaction Guarantee. Most orders ship within 1-3 days from the day order is received, once your order is shipped, you'll receive an email with tracking information. This Plant Height is measured from bottom of the pot.
Plant Hardiness Zones and Specifications
Grow Zones:

4-11 patio / 9-11 

Outdoors
Growth Rate:
Slow
Mature Height:
2-3ft.
Mature Width:
2-3ft.
Light:
Full Sun, Partial Shade
Foliage

Green, White Edges Variegation

Uses

Accent Plant, Complements other plants

Characteristics
Needle-like leaves
Soil Conditions:

Sandy, Prefers well drain organic soil

Does Not Ship To:
AZ
Description

Agave Geminiflora natural global form makes a unique statement. Neat, sharply-pointed foliage is the signature of the Geminiflora Agave, which is a succulent that offers a southwestern look for rock gardens, mass plantings or even in containers.

Agave Geminiflora, capable of withstanding extreme heat in full sun, are drought tolerant and relatively easy to care. Agave can adapt to most soil conditions from sandy to rocky types, bring this unique beauty to your landscape and frame entryways or simply set them as focal points in the center of your island settings, this rare and exotic plant will demand attention from everyone that visits.
Care Guide
Additional Care and Maintenance Tips
DISCLOSURE - Please note Agave are susceptible to some yellowing and browning of the bottom leaves, this is a natural process as the plant grows and shoots new leaves bottom ones will begin to deteriorate gradually, you may prune the frond from the bottom section of its own stem about an inch from the main trunk, this will also help the plant remain vibrant and promote new growth while exposing the main trunk.
PLANTING AND CARE - Dig a hole approximately twice as wide as your new plant's root ball and deep enough so that the top of the root ball is parallel with the ground level. Place the plant in the hole and ensure that it is situated upright, use the excavated soil to back fill around the root ball, tamp down to ensure air pockets are eliminated, thoroughly soak with a hose as you fill in the dirt. A 2-3 inch layer of organic hardwood mulch is strongly recommended, it will help retain moisture and discourage weed growth.

LIGHT - Thrives in FULL SUN, tolerates partial shade.

WATER - Agave  plants are very drought tolerant, water once a week during the first two months, once stablished rain water will suffix.

FERTILIZING – No need to fertilize right away, We fertilize our plants during the production phase with slow release fertilizer which can last an additional 2-3 months supplying residual nutrients to the plant.

INSECTS OR DESEASES - Agave is not regularly affected by pests or disease.

Satisfaction Guarantee
Backed by our 30 days Satisfaction Guarantee

We hope that you enjoy your new plants! We grow and care for our plants from cuttings, seeds or liners, we hand select the best quality available before shipping to your home or office. Please do not hesitate to contact us with any questions or concerns. Our friendly customer service team is here to help.
FAQs
Is it safe to ship plants by mail?
We Believe it is, let us prove it, our success rate sipping plant(s) online is well over 99%.
How do you measure height for Agave plants?
Approximate height is measured from the bottom of the pot to the highest point of the the tallest leaf.
Are plant(s) purchased online guarantee?
All plants are guarantee for a period of 30 days, We offer a Satisfaction Guarantee Policy.