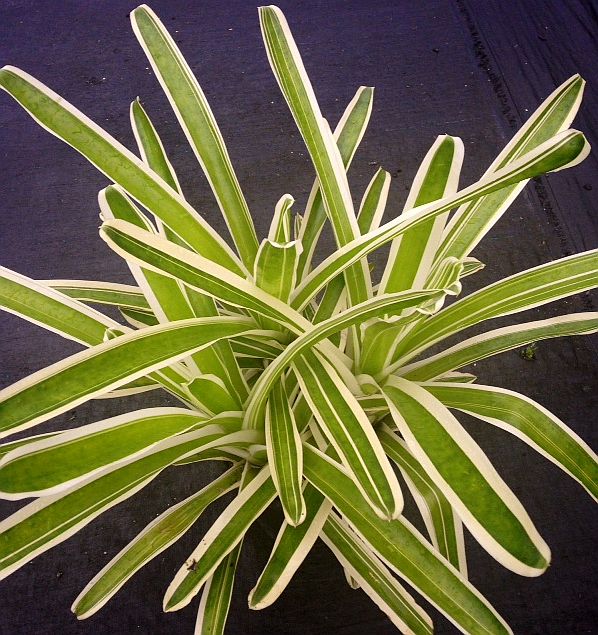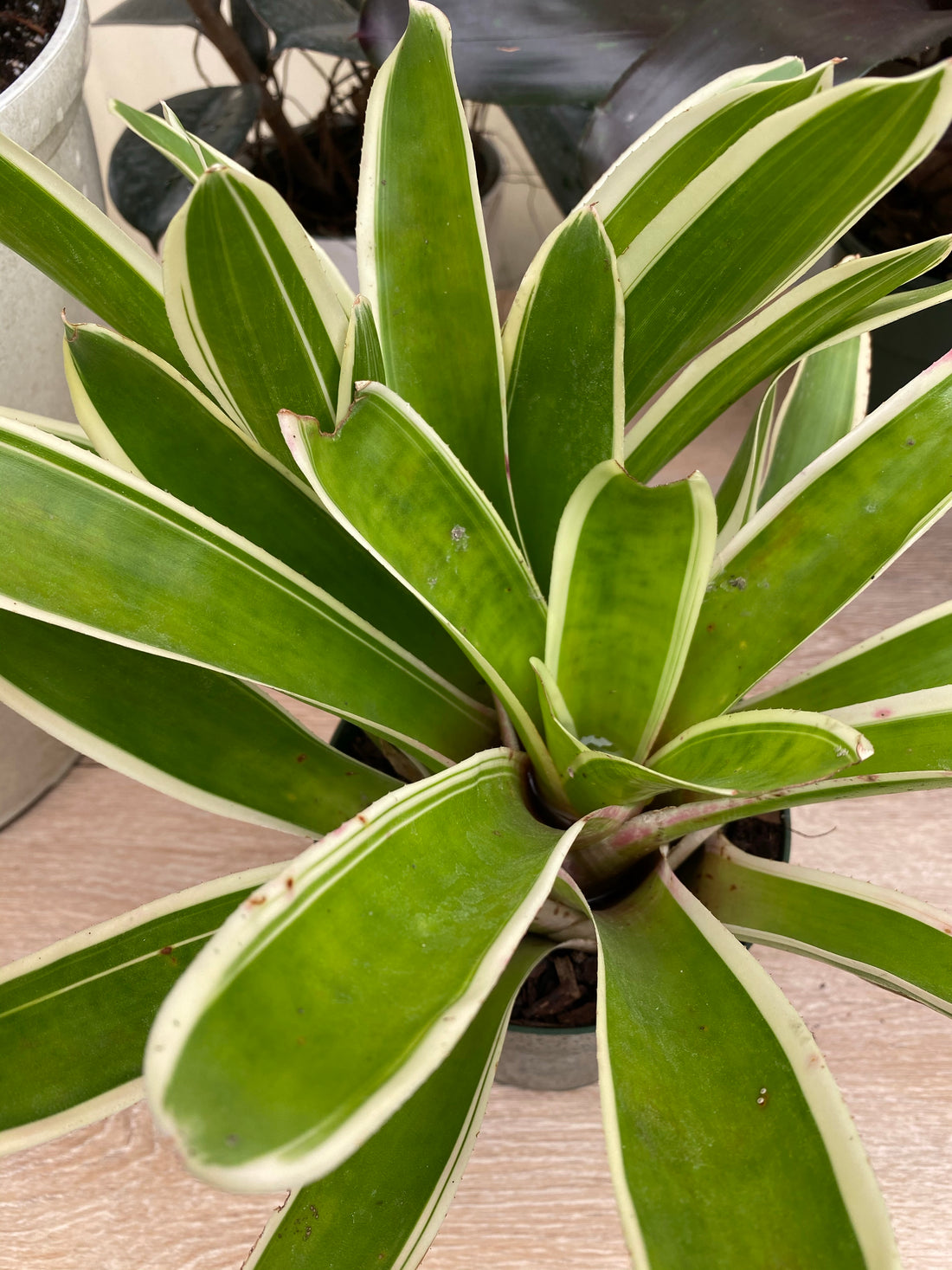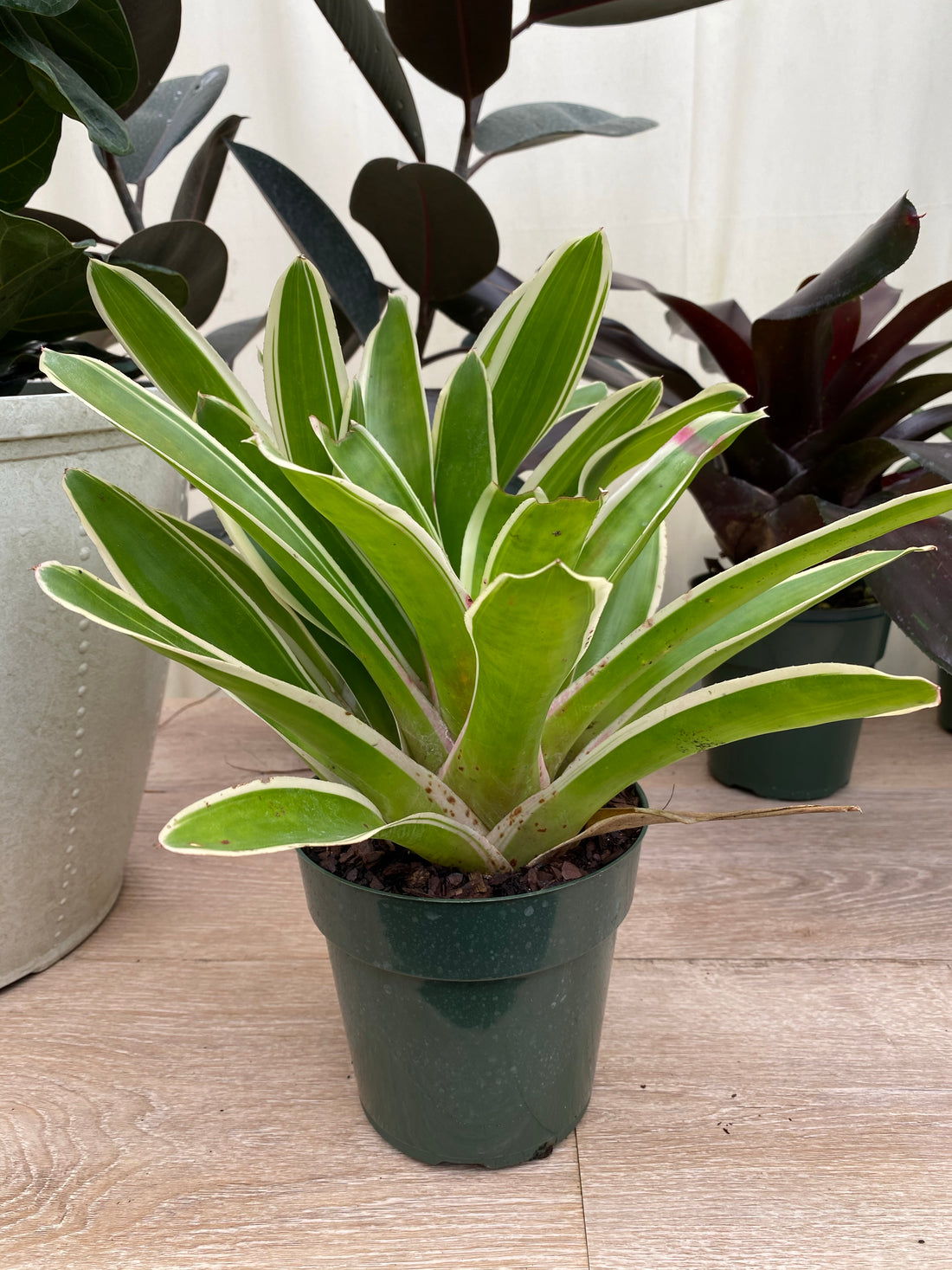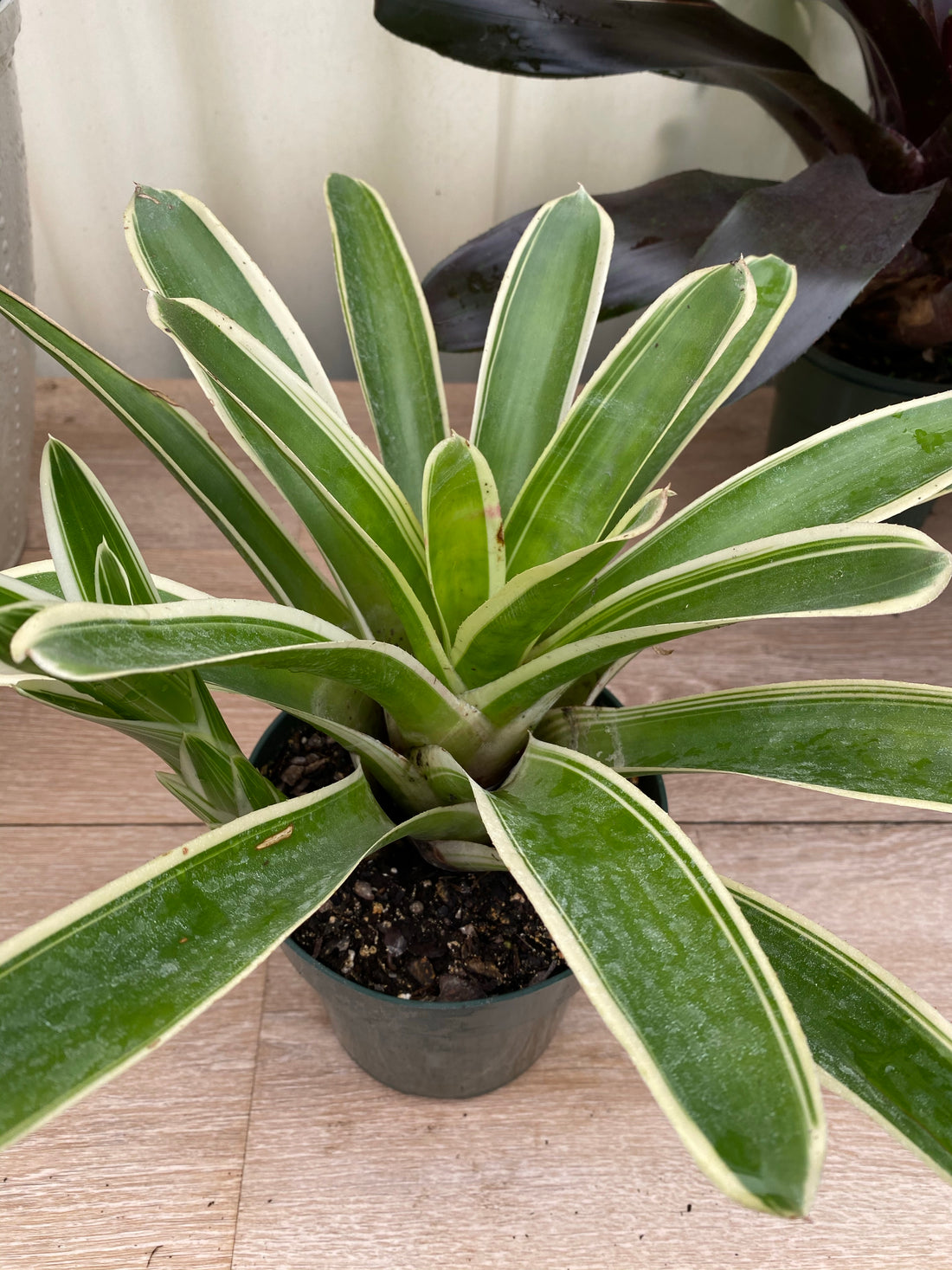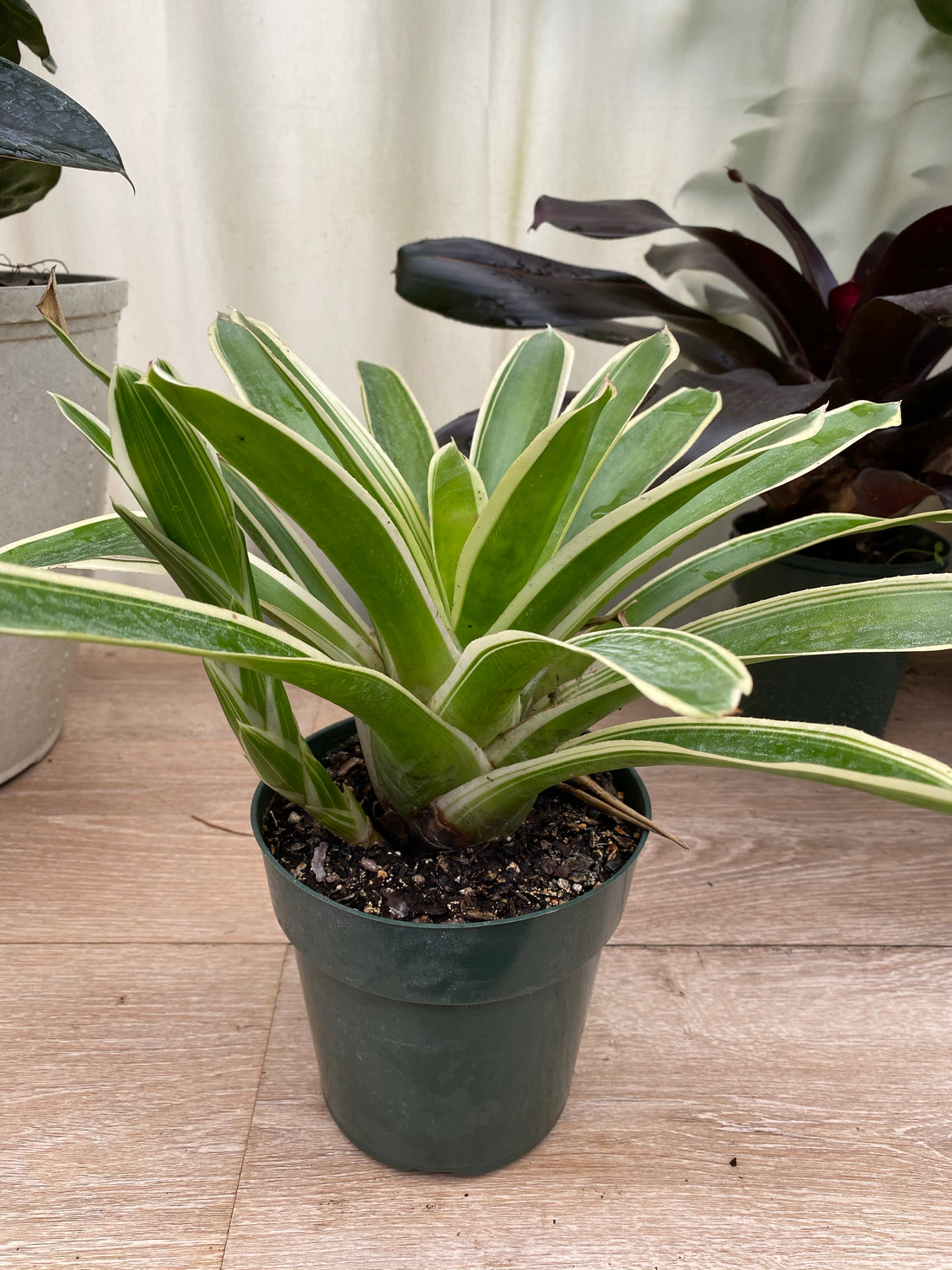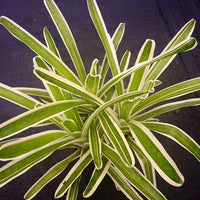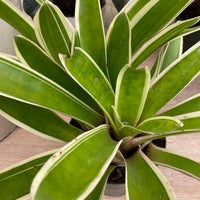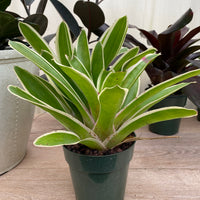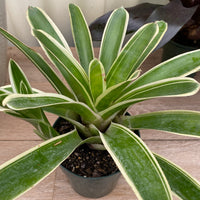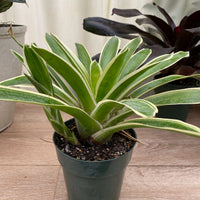 Bromeliad, Neoregelia Bossa Nova
Bromeliad Neoregelia Bossa Nova, Exotic and easy to care, colorful all year round
Looking for a large, healthy well rooted Bromeliad? These large plants are healthy and vibrant. Neoregelia 'Bosa Nova' is a variegated cultivar of the neoregelia compacta family, naturally forms a colorful combination of light green with white cream edges and blushes of pink, provided with bright filtered lighting conditions. 
---
Product Details
Free Shipping on Select orders, 100% satisfaction Guarantee. Most orders ship within 1-3 days from the day order is received, once your order is shipped, you'll receive an email with tracking information. 
Plant Hardiness Zones and Details

| | |
| --- | --- |
| Grow Zones: | 4-9 Patios / 10-11 Outdoors |
| Growth Rate: | Moderate |
| Mature Height: | 12-16in |
| Mature Width: | 14-18in |
| Light: | Bright Indirect |
| Foliage Color: | Green white edges |
| Uses: | Interior Foliage, Accent Plant, Complements other plants |
| Characteristics: | Upright leaves, forms in clumps |
| Soil Conditions: | Prefers well drain organic soil |
| Does Not Ship To: | AZ |
Description
Bromeliad Neoregelia, a unique plant than can be quite productive, will produce offsets and will grow into a substantial clump, each plant is bout 18 inches wide at maturity, however expect siblings to produce a much wider canopy, they never stop reproduction.

Introducing the Bromeliad Bosa Nova – a beautiful house plant that is perfect for any home. The Bromeliad Bosa Nova is a low-maintenance plant that is easy to care for, and it will add a touch of elegance to any room. The plant has long, green leaves that are tinged with red, and it produces delicate pink flowers. The Bromeliad Bosa Nova is perfect for anyone who wants to add a splash of color to their home.
Decorate with Bromeliads add color to your landscape or patio - Looking for a plant that's easy to care for, yet still has that wow factor? Look no further than the bromeliad bosa nova! This Houseplant is perfect for anyone wanting to add a touch of elegance to their home. The bromeliad bosa nova is a low-maintenance plant that thrives in any environment, making it ideal for even the busiest of households. With its beautiful pink and purple flowers, the bromeliad bosa nova is sure to add a splash of color to any room. But don't let its good looks fool you, this tough little plant is also incredibly resilient, able to withstand even the most neglectful of gardeners! So whether you're a plant pro or a total novice, the bromeliad bosa nova is the perfect choice for you.
Care & Maintenance

Additional Care and Maintenance Tips
HOW TO CARE FOR BROMELIAD NEOREGELIA - Before purchasing a Bromeliad Neoregelia, read about the recommended care instructions to keep this plant healthy and flourishing.
LIGHT - Outdoors Partial Shade, can tolerate morning and afternoon sun, Indoors bright to medium light.

WATER, Bromeliads are best watered once a week, they retain water in the center reservoir. They like humidity, so misting their leaves regularly is also beneficial. Be sure not to over-water, as this can lead to root rot.

FERTILIZING – No need to fertilize right away, We fertilize our plants during the production phase with slow release fertilizer which can last an additional 2-3 months supplying residual nutrients to the plant. Bromeliads prefer a low nitrogen balanced fertilizer, apply during spring-summer months base on label instructions. 
Satisfaction Guarantee
Backed by our 30 days Satisfaction Guarantee

We hope that you enjoy your new plants! We grow and care for our plants from cuttings, seeds or liners, we hand select the best quality available before shipping to your home or office. Please do not hesitate to contact us with any questions or concerns. Our friendly customer service team is here to help.
FAQs
Is it safe to ship plants by mail?
We Believe it is, let us prove it, our success rate sipping plant(s) online is well over 99%.
How do you measure height for indoor plants?
For indoor plants we measure approximate height from the bottom of the pot to the top of the plant.
Are plant(s) purchased online guarantee?
All plants are guarantee for a period of 30 days, We offer a Satisfaction Guarantee Policy.