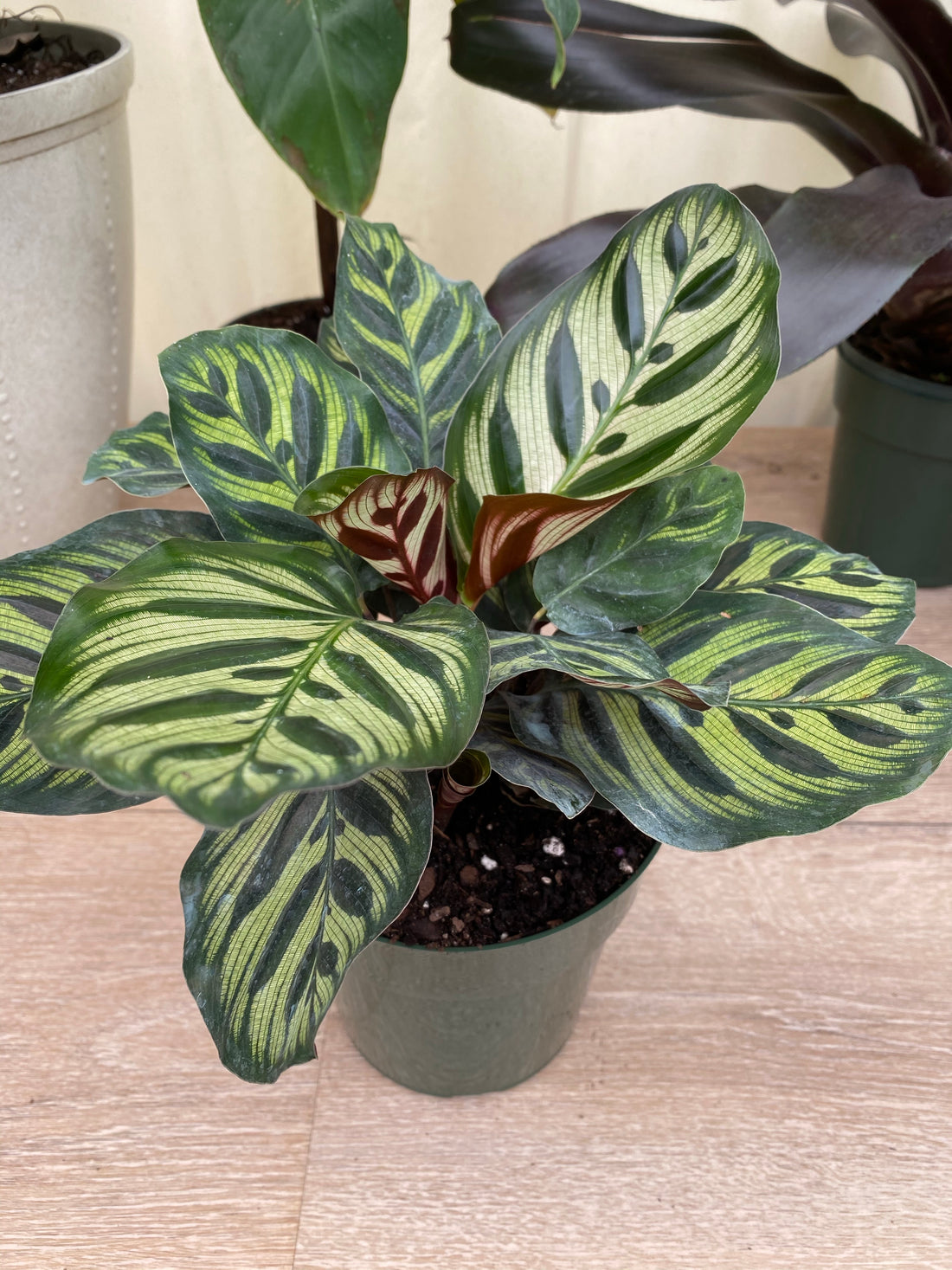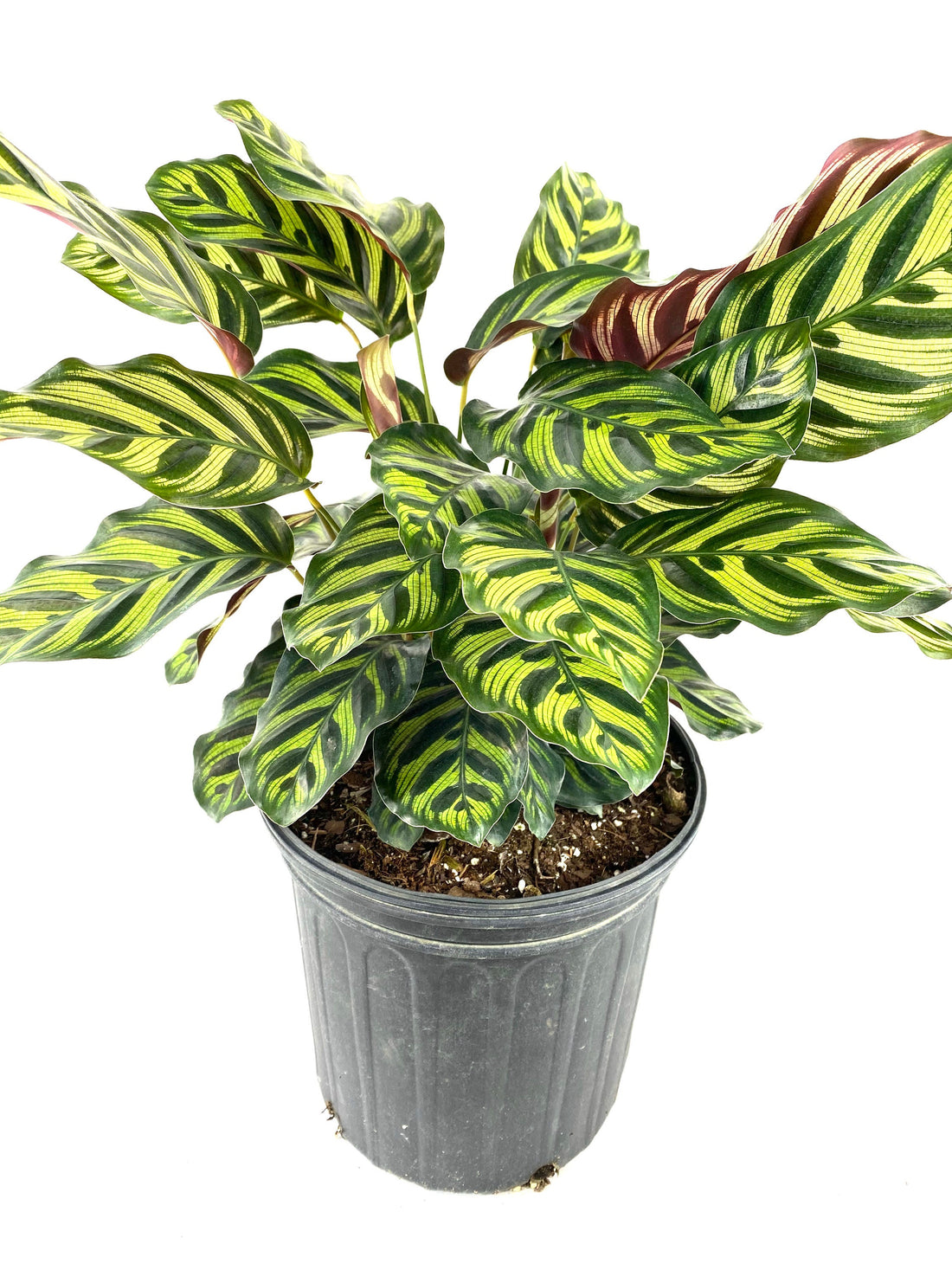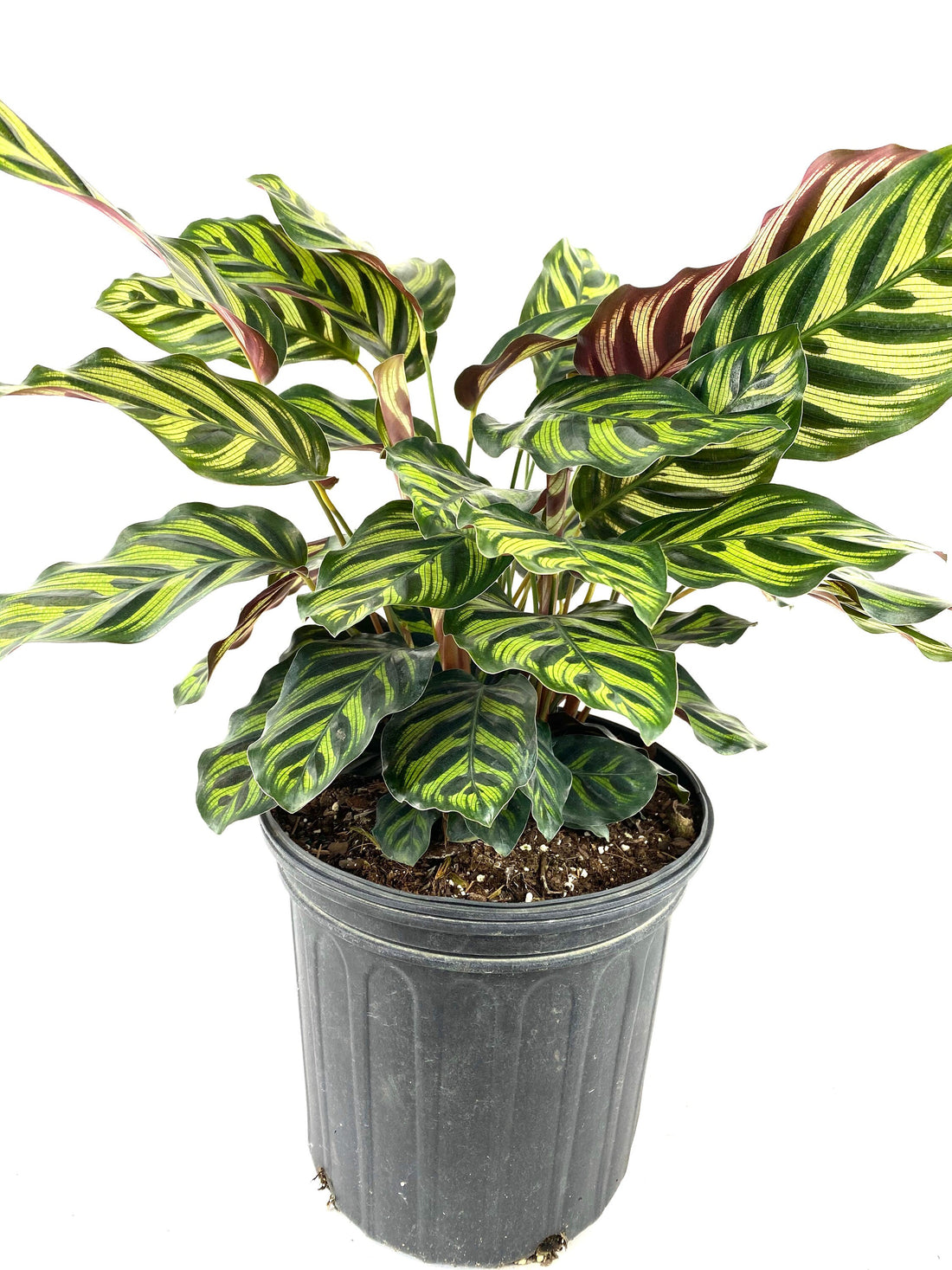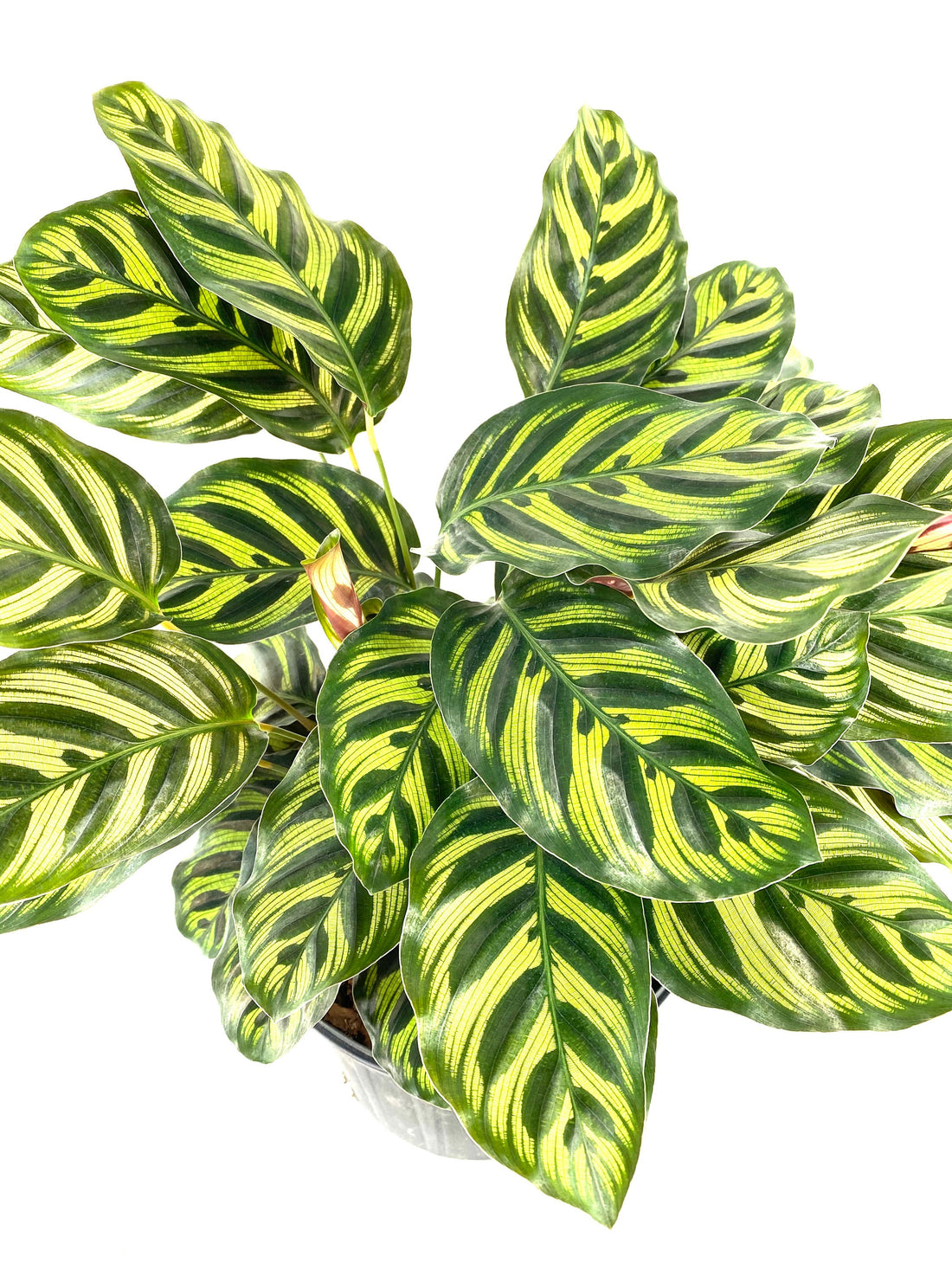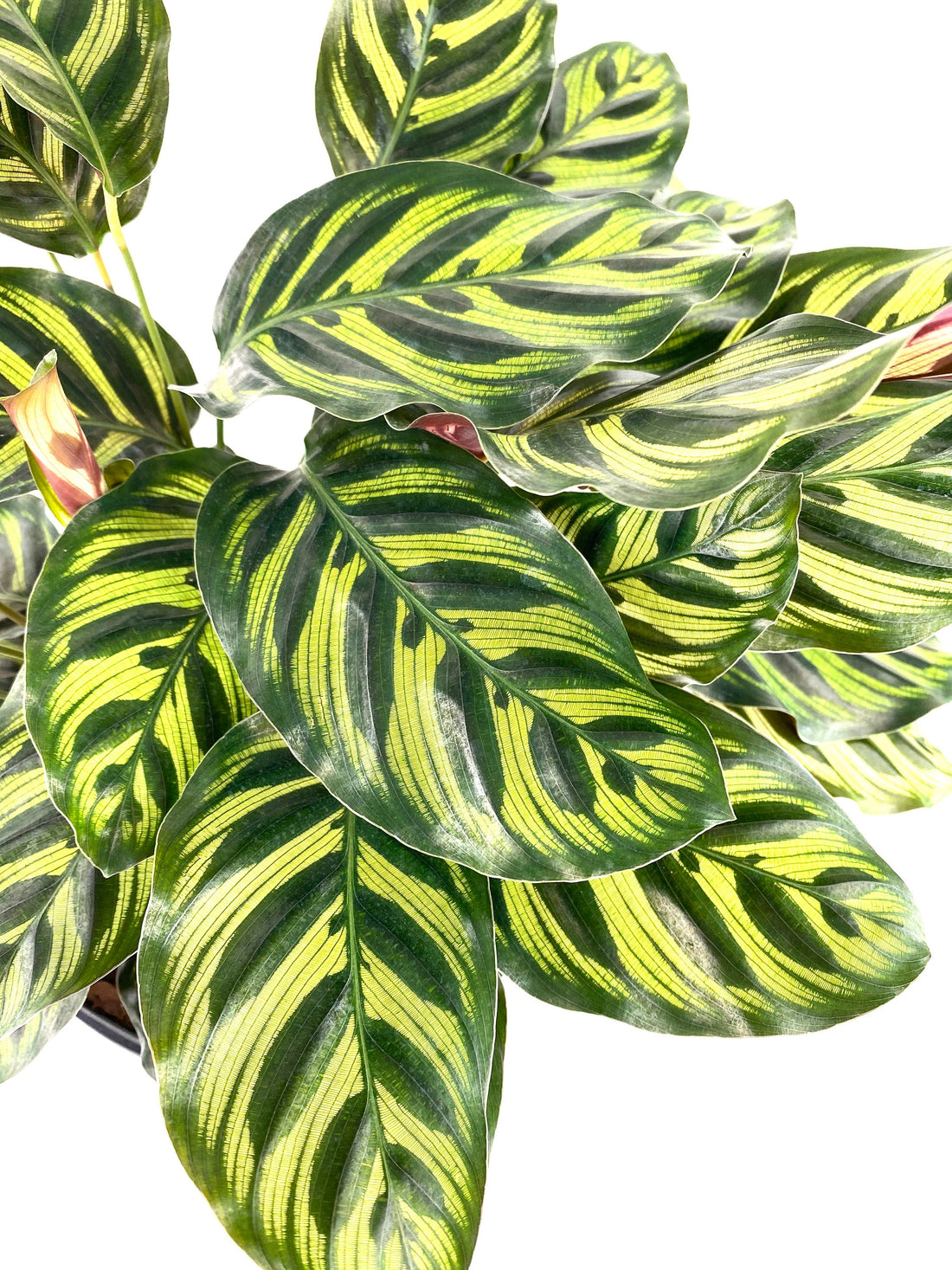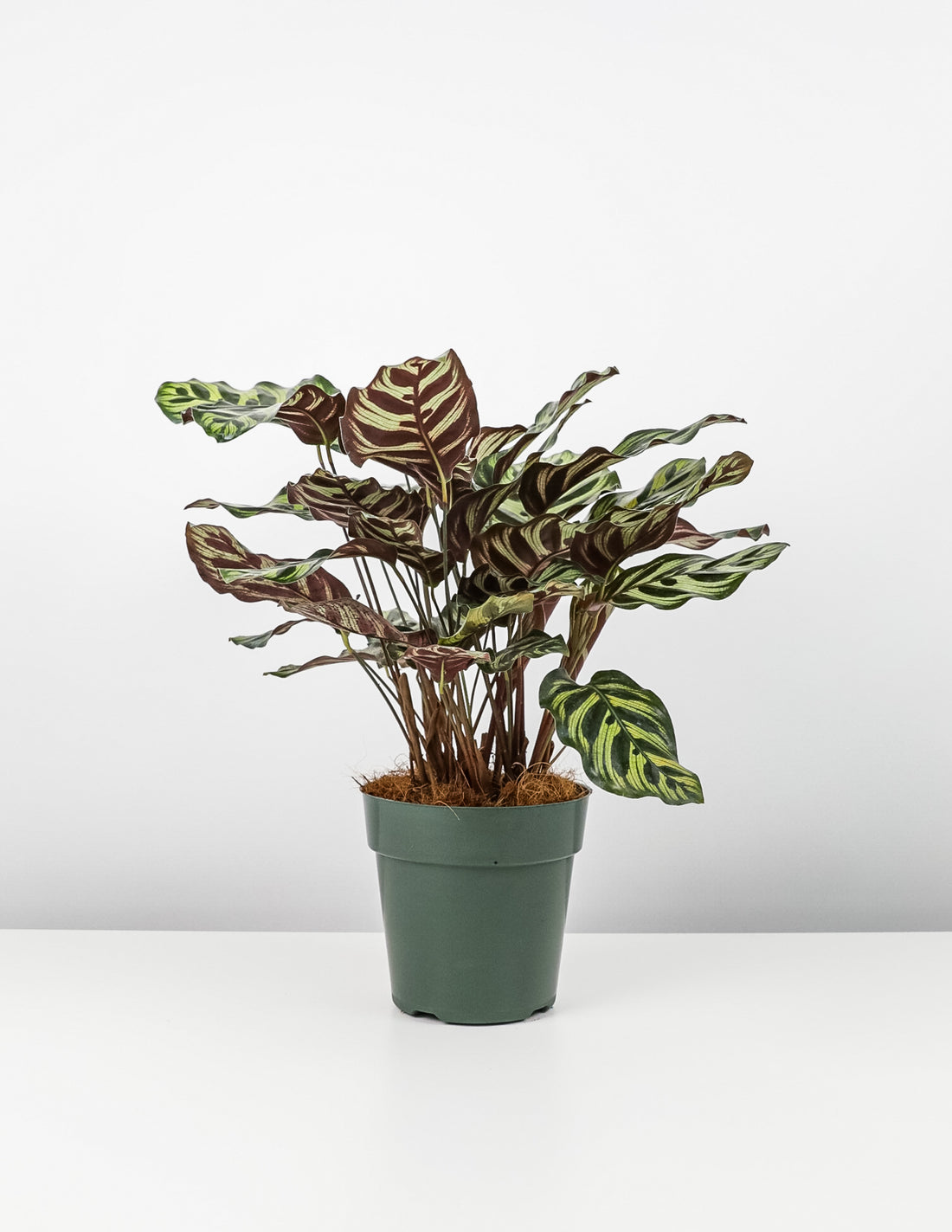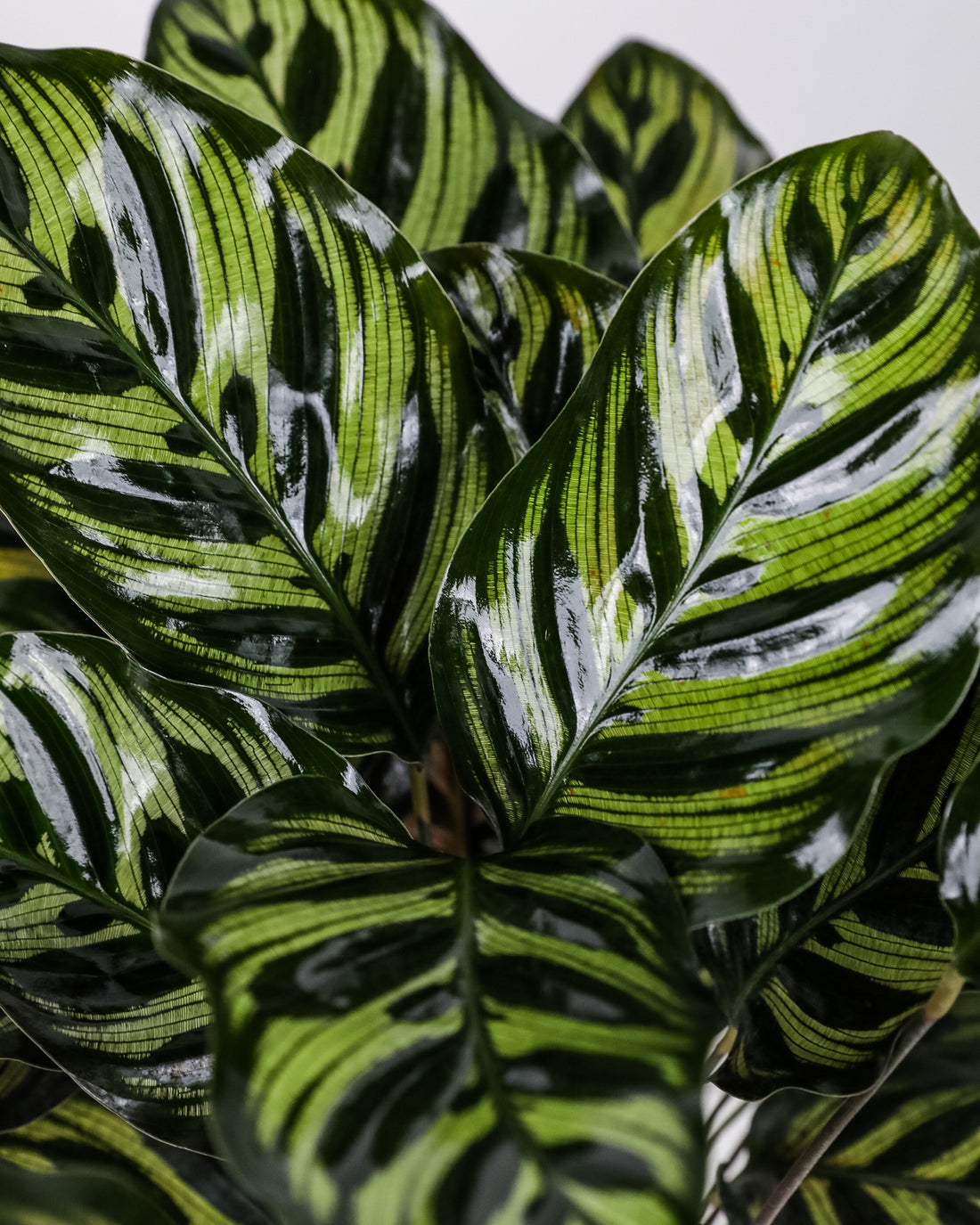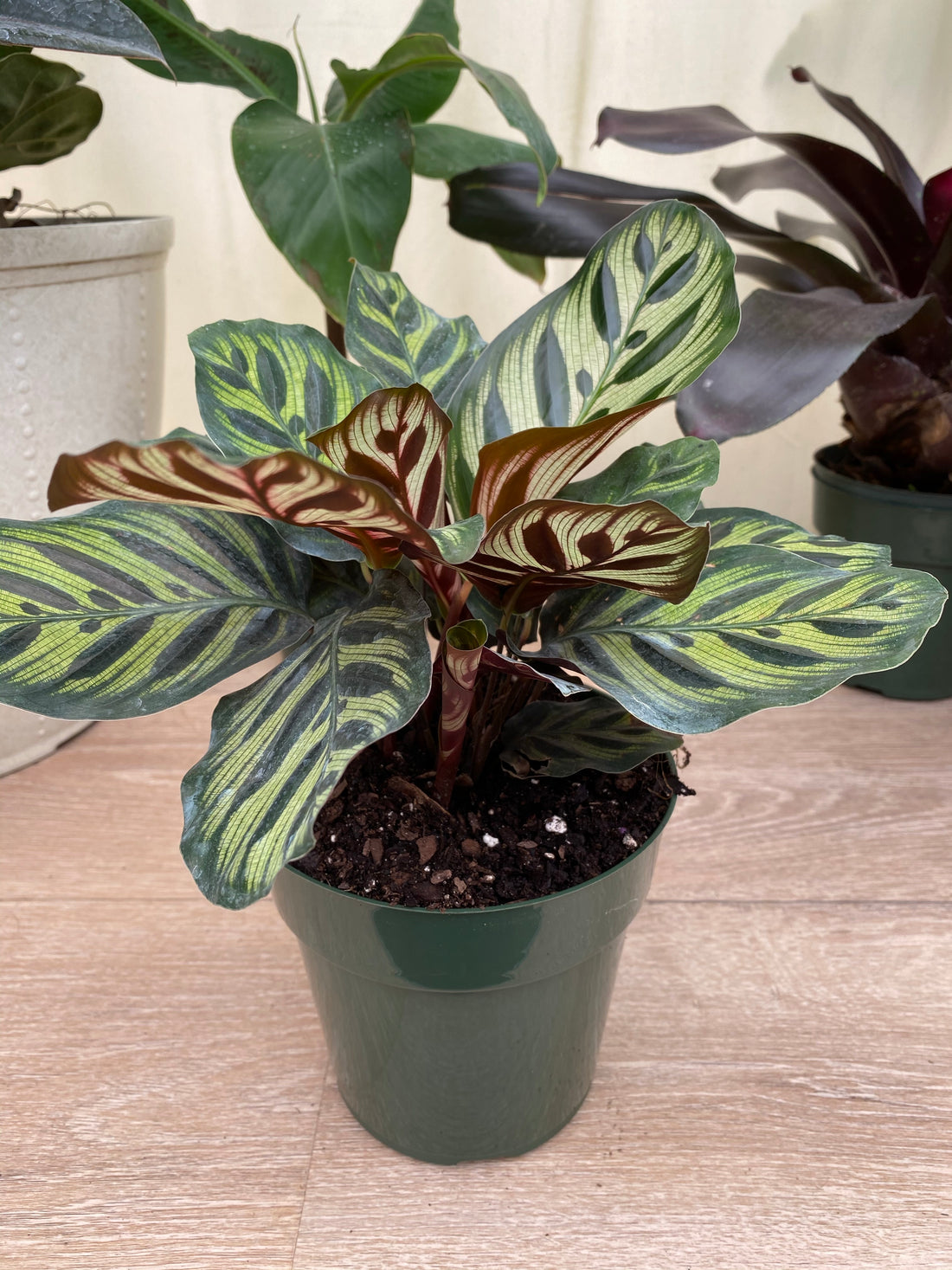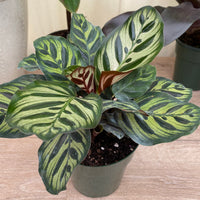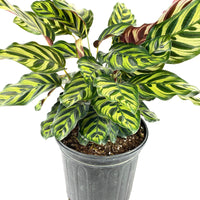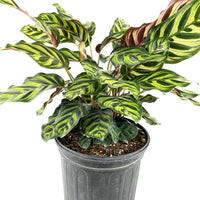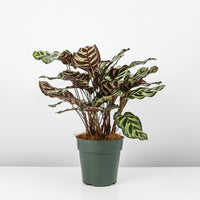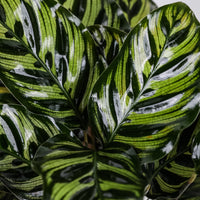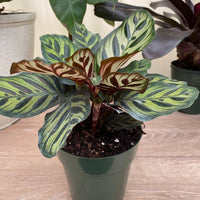 Calathea Makoyana, Prayer Plants
Save 10% with code FALL10
Calathea Makoyama, Live Plant, Pet-Friendly, Low Indirect Light
Calathea Makoyama is a cultivar of calathea's, selected for round leaves with brilliant markings. Calathea's are often called 'prayer plants' because of their unique leaf movements: they raise and lower their leaves from day to night as a part of their circadian rhythm. This phenomenon is called nyctinasty. Plant movements are controlled by a flux of water pressure in the pulvini - nodes at the base of the leaves. Scientists theorize that these movements are meant to follow the sun and catch as much light as possible -- an essential trait for a forest-floor-dwelling plant!

Plant Care
• Easy to care house plant, Great for indoor, apartment or office
• Watering: Best to water once a week, Allow top soil to dry between watering.
• Lighting: Best to keep indoor, if outdoor place in indirect sun light under Shade.
• Hand picked and shipped direct from our Nursery

Plant Benefits
• Filter indoor air by absorbing toxins, and removing harmful chemicals
• Boost mood, productivity, concentration and creativity
• Reduce stress, Fatigue and Allergies
• Add life to a given space
• Plants are therapeutic and cheaper than a therapist

30 days Satisfaction Guaranteed!