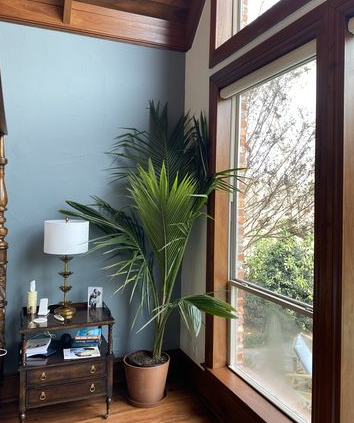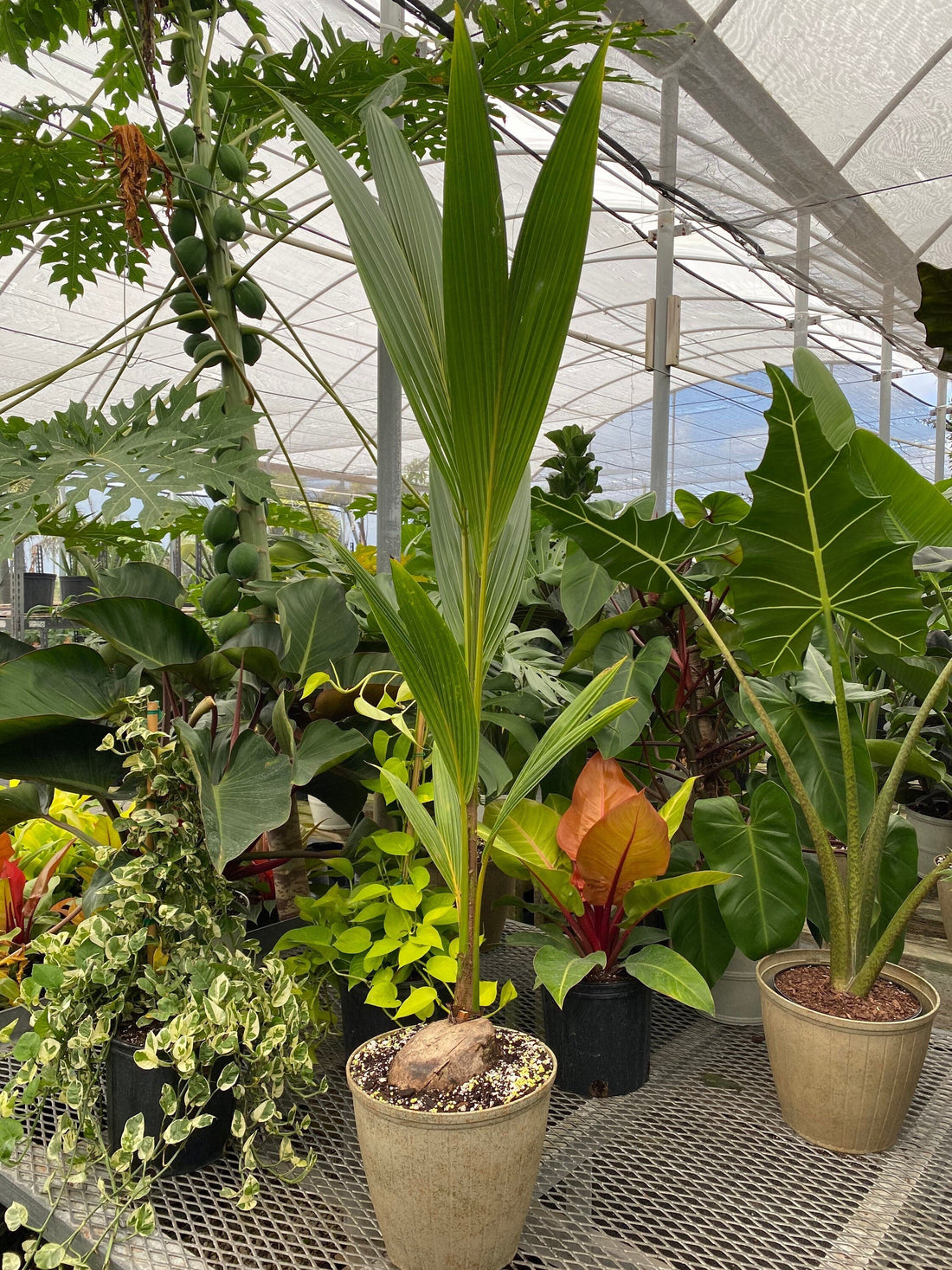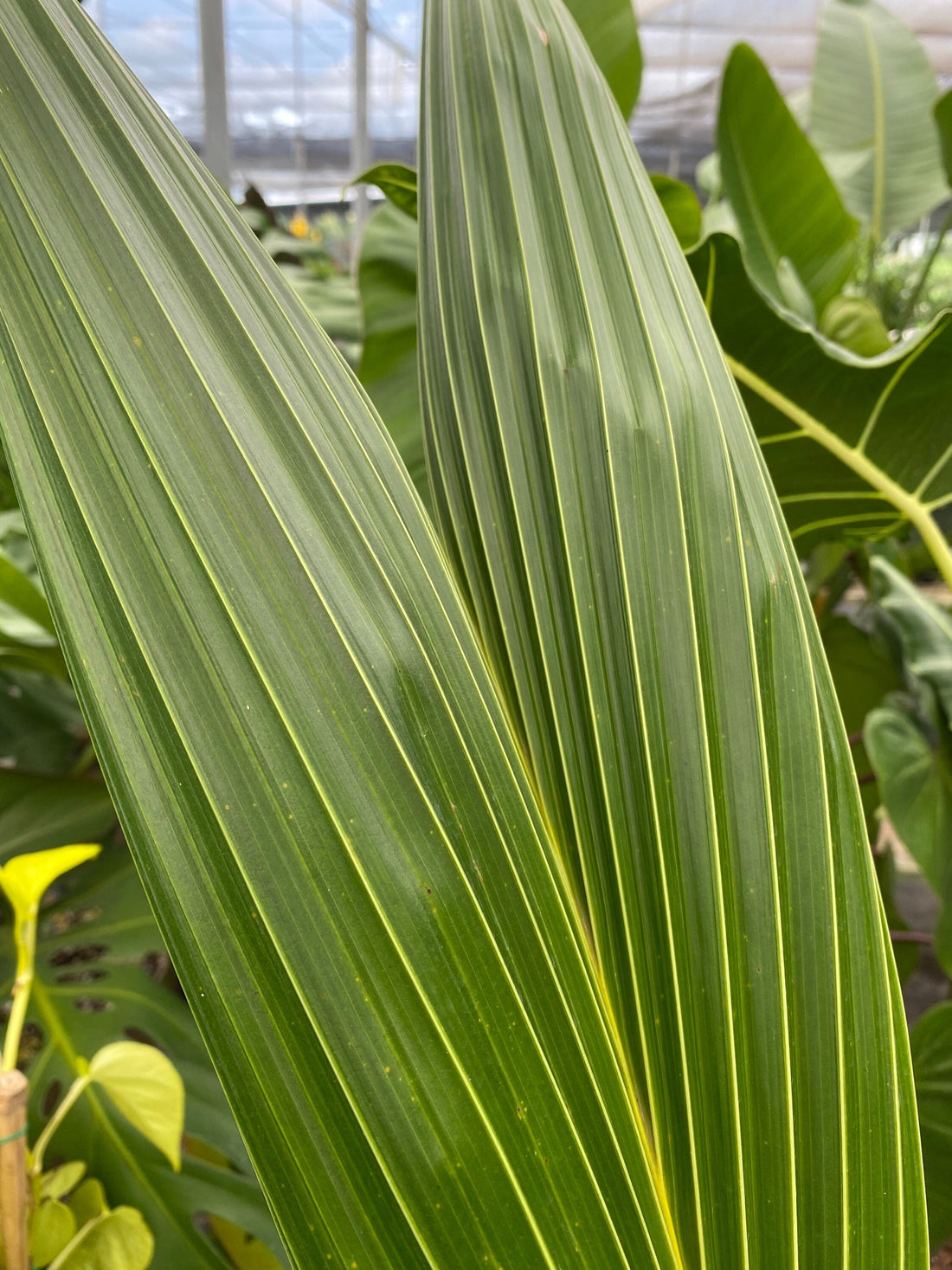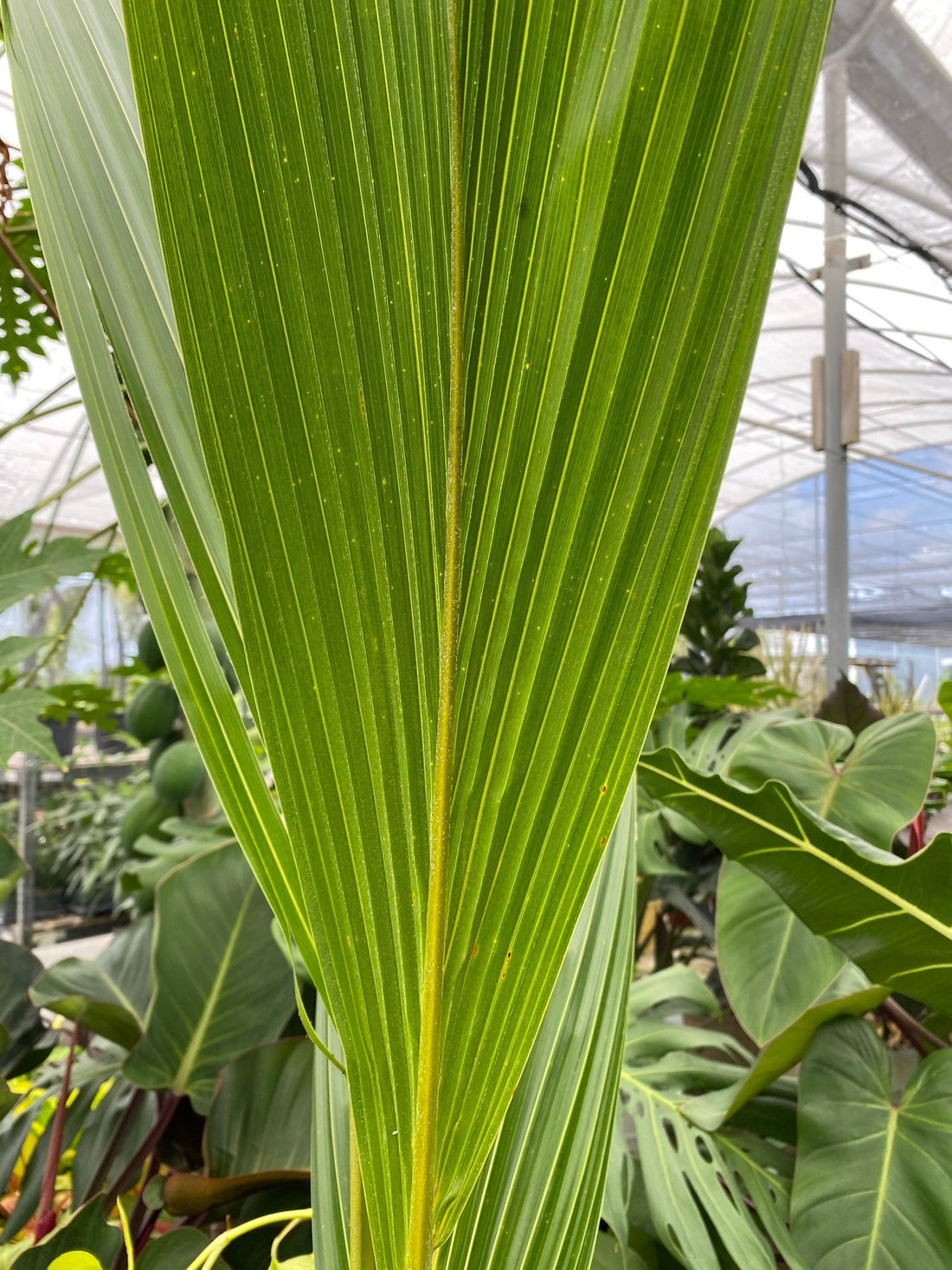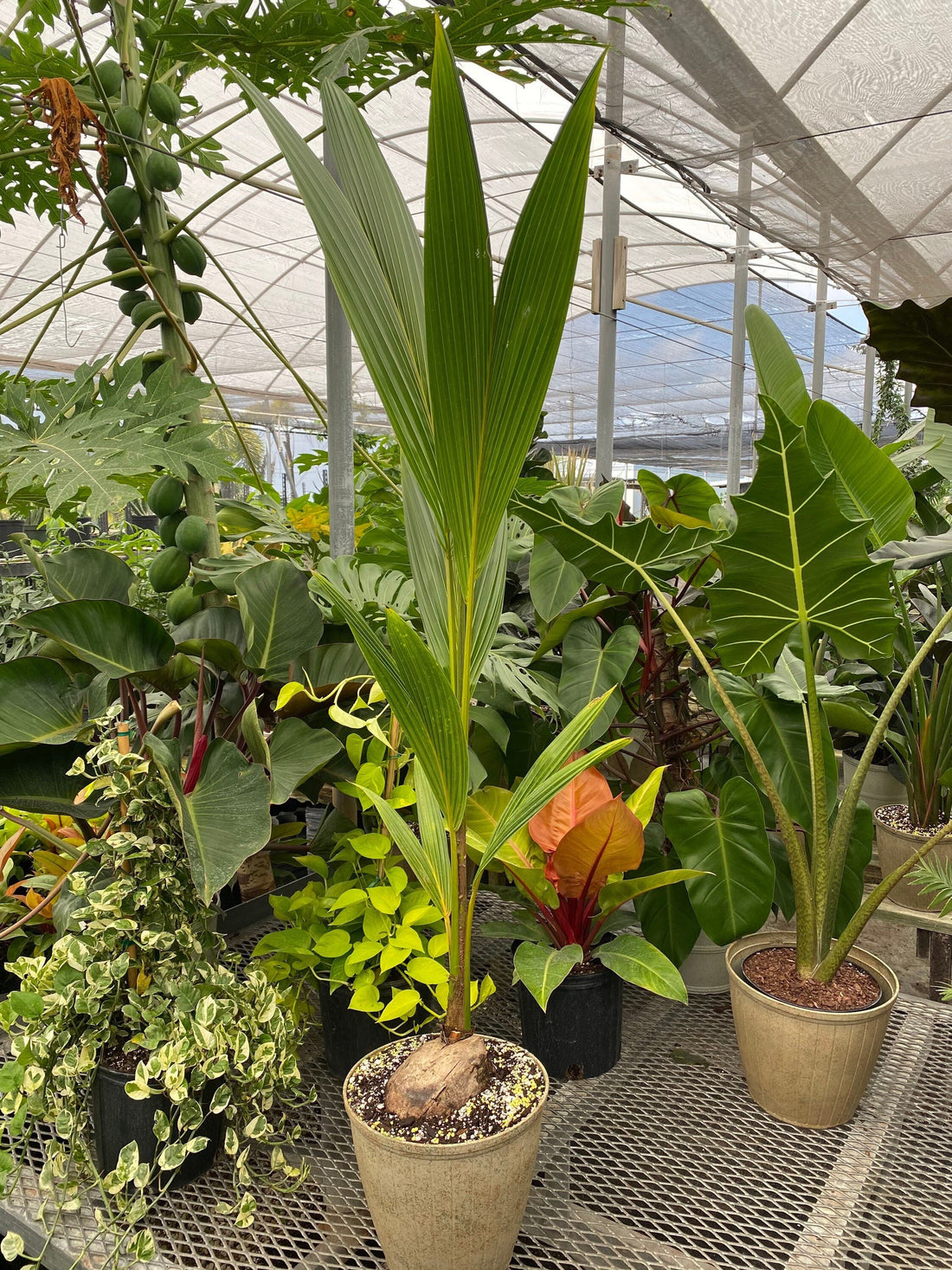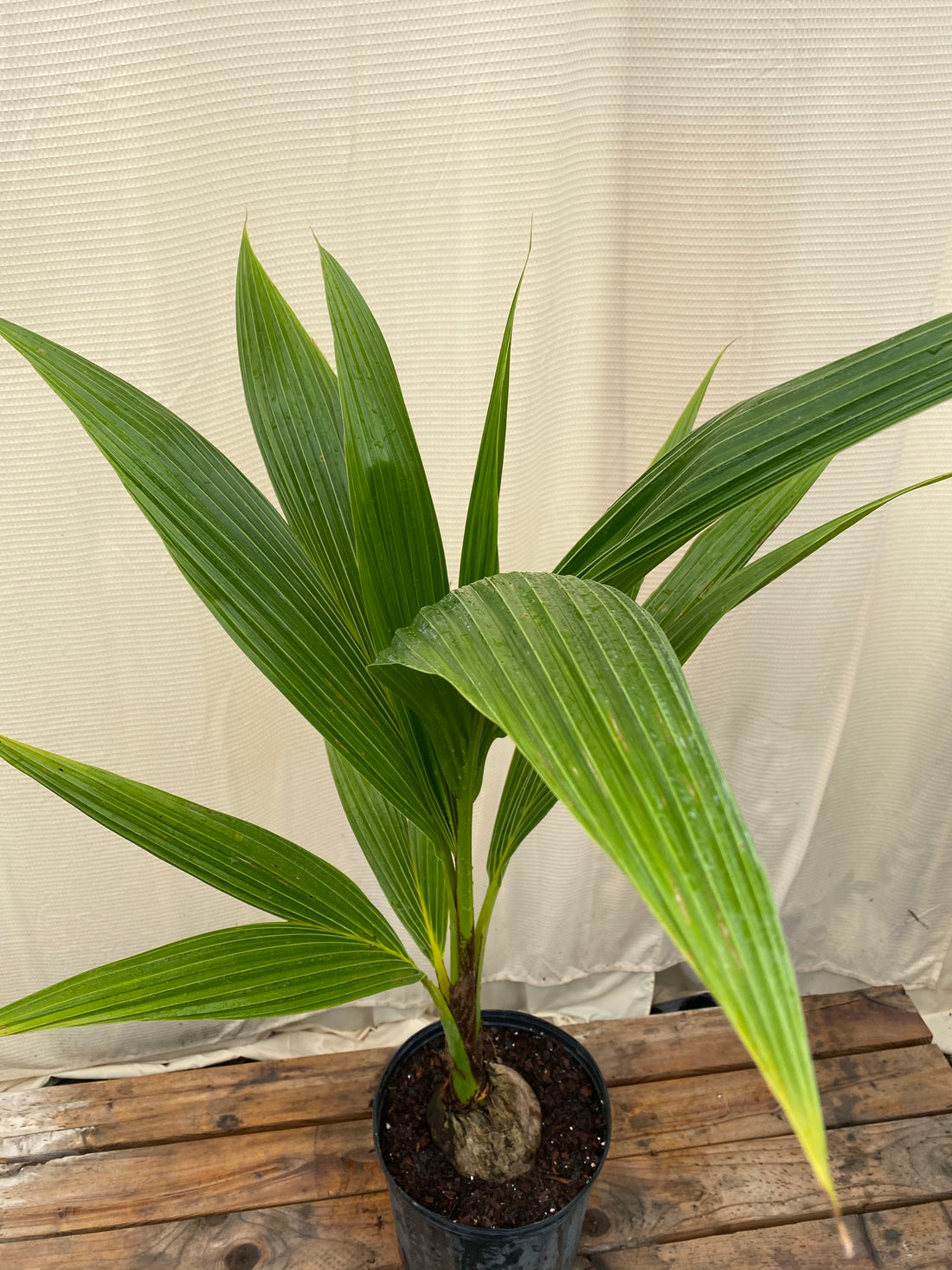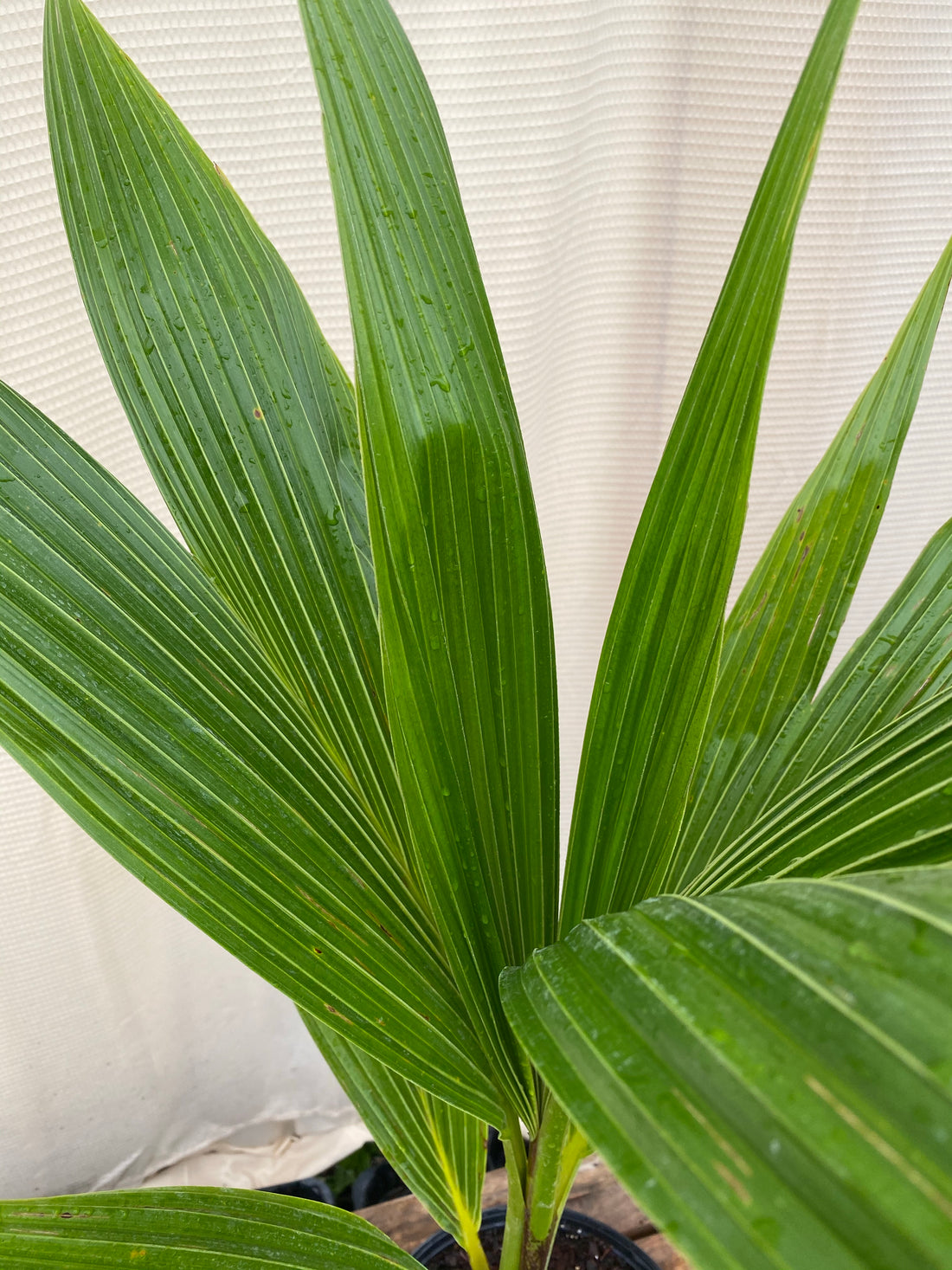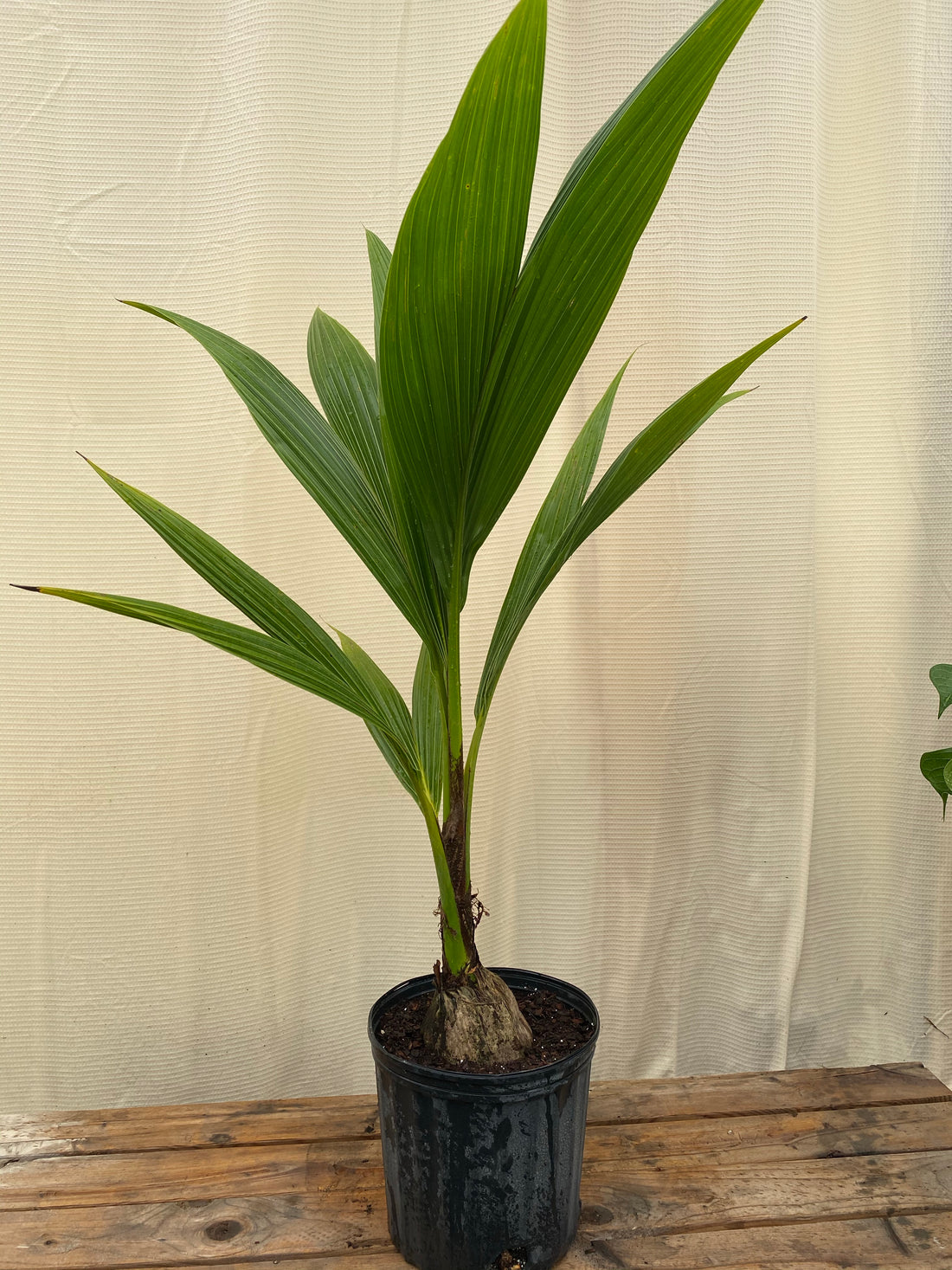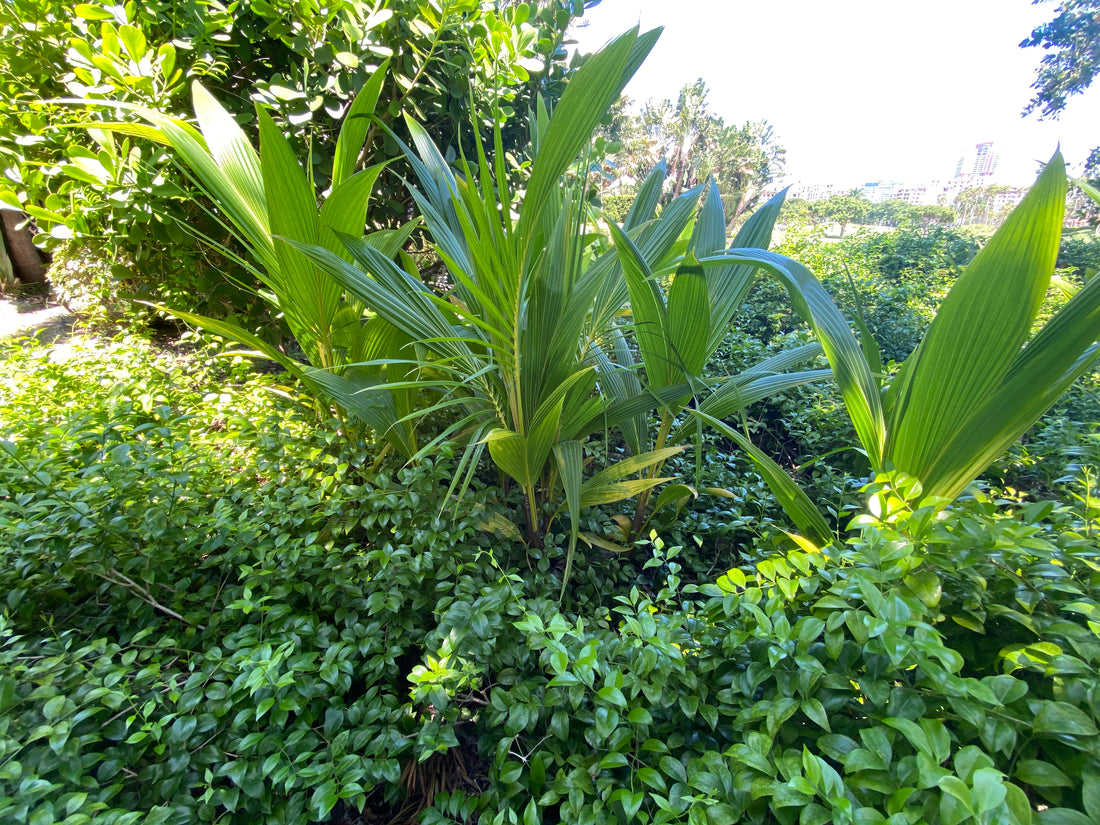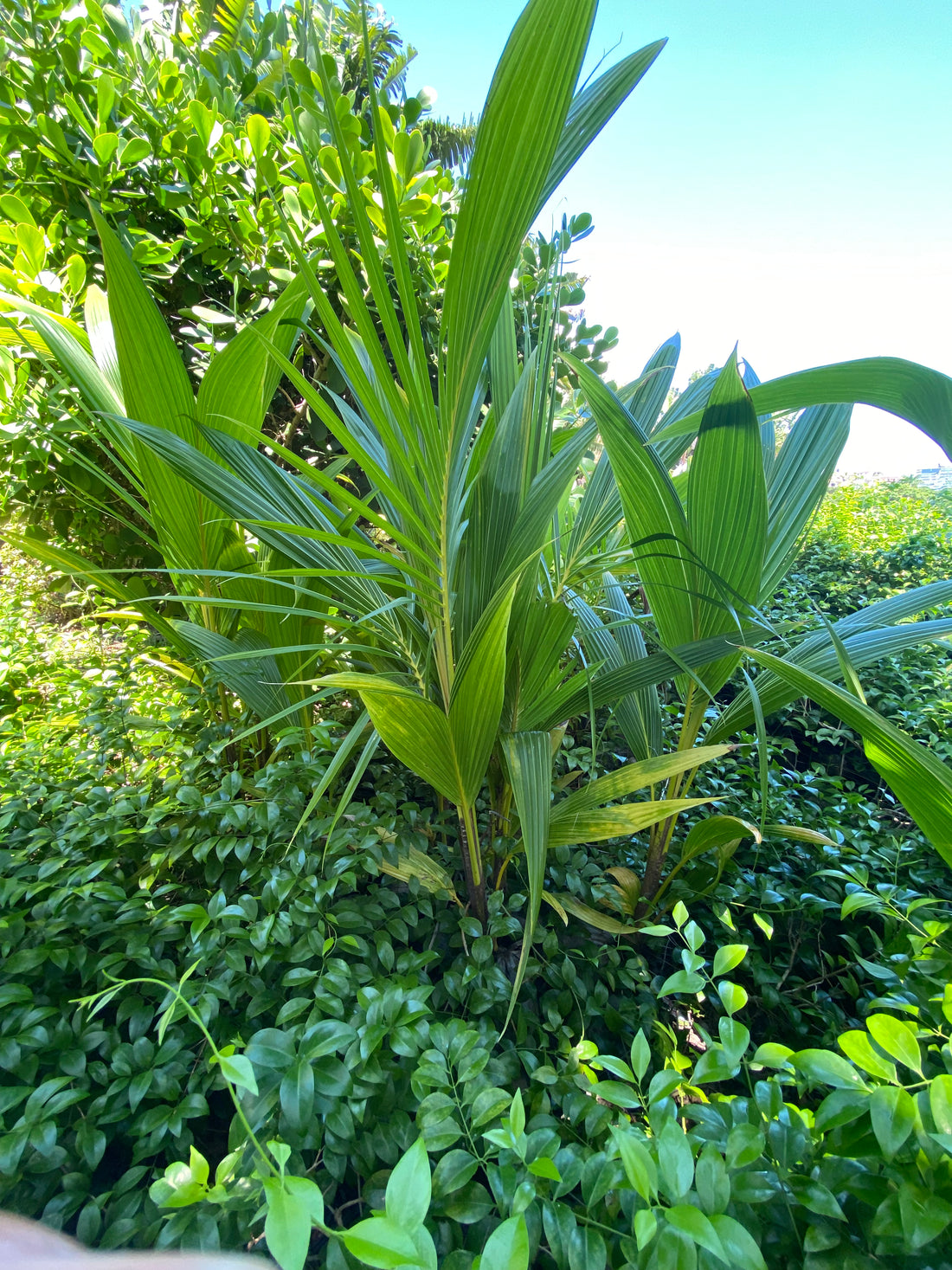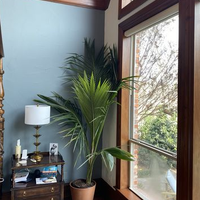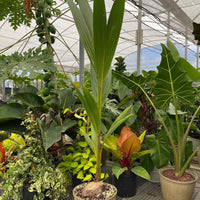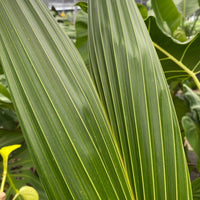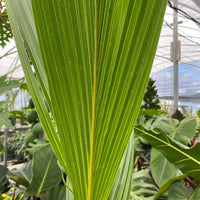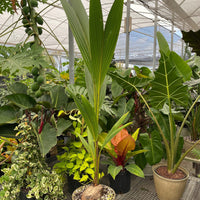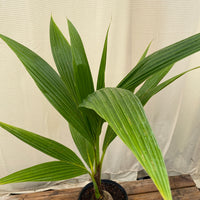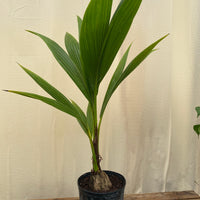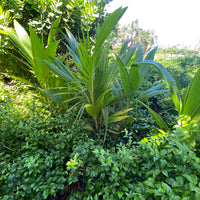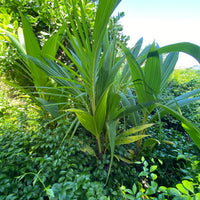 Coconut Palm Tree, Green Malayan Cocos nucifera
Save 10% with code FALL10
Green Malayan 
Cocos Nucifera Palm tree, A Unique Indoor or Outdoor Palm That's easy to maintain.
Coconut Palm, Green Malayan, This magnificent ornamental plant is very unique, is native to the tropics of Southern Asia, is a very rare and hardy plant and can tolerate drought better than most other palms, so it is a great choice for a hands-off plant parent. This Palm is a striking houseplant that will become a statement in any space. Coconut Palms are Loved by many for its tropical feel and beauty, it offers air cleaning properties, this slow growing easy care palm enjoys bright spaces and moderate watering to maintain soil moist.

---
Product Details
Free Shipping on Select orders, 100% satisfaction Guarantee. Most orders ship within 1-3 days from the day order is received, once your order is shipped, you'll receive an email with tracking information. 
Plant Hardiness Zones and Details

| | |
| --- | --- |
| Grow Zones: | 4-9 Patios / 10-11 Outdoors |
| Growth Rate: | 2ft/Year |
| Mature Height: | 30-40 ft. Outdoors |
| Mature Width: | 15-20ft. |
| Light: | Thrives in Full Sun |
| Foliage: | Green fronds |
| Uses: | Accent Plant |
| Characteristics: | Tropical Arching leaves, Exotic Palm |
| Soil Conditions: | Works well in most soils |
| Does Not Ship To: | AZ |
Description
Green Malayan Coconut Palm, is a popular ornamental plant with many cultivars. It is easy to grow and tolerant of a wide range of growing conditions. Coconut Palm Tree - the most beautiful and hardy of all palms. From the tropics to your garden - buy a lady palm today!
Please note Coconut Palms are susceptible to some yellowing and browning of the bottom leaves, stress from shipping and natural growth will cause the bottom fronds to yellow before browning, some level of maintenance is needed, trimming the frond once they begin to brown is needed, you may prune the frond from the bottom section of its own stem about an inch from the main trunk, this will also help the plant remain vibrant and promote new growth while exposing the main trunk.
Privacy for Pool Areas:
Add a Green Malayan Coconut Palm to areas of your yard that require privacy. You do not have to plant trees all over your yard. Simply look for areas where you can plant three or four trees in a row to block out your neighbor's house or window.

Tall Focal Specimen:
Green Malayan Coconut Palm can also be used as a focal point. Plant one in your yard and just let it grow, It will definitely be the tallest tree in your yard and will demand attention from everyone that visits.
Care & Maintenance

HOW TO CARE FOR GREEN MALAYAN COCONUT PALM
Before purchasing a Green Malayan Coconut Palm, read about the recommended care instructions to keep this plant healthy and flourishing.
Light, Bright indirect light for indoor use, if is bright enough to read is bright enough for plants, if outdoors place can tolerate full sun to partial shade.
Water, indoors allow the top 1-2 inch of Soil to dry out, may take 5-7 days, water slowly to allow the soil moist evenly, out doors water regularly every other day.
Humidity, most Tropical plants can benefit from regular moisture, a humidifier or regular misting is recommended regularly during winter months.

Fertilizing, no need to fertilize right away, We fertilize our plants during the production phase with slow release fertilizer which can last an additional 2-3 months supplying residual nutrients to the plant. Once you do decide to fertilize You may use a fertilizer formulated for interior plants, preferably a slow release fertilizer 180 days duration, fertilize during spring or fall base on label instructions.
PLACEMENT AND TEMPERATURE - Selecting the right location for your plant indoors is very important, micro climates can affect the health of the plant, make sure the plant does not receive air draft from near by AC/Heating vents, or warm air if close to a freezer, the foliage will dehydrate faster than it can hydrate from moisture in the air or in the soil, eventually turning brown and dropping, when plants are properly watered and care for and still display signs of wilting or seem sad it may help to relocate the plant to a different area for brighter indirect light. Please note most tropical plants are from the tropics, proper moisture is required for their health and survival, we highly recommend to bring your tropical plants indoors when temperatures are expected below 45s during winter months or above 90 during summer months, extreme weather can severely damage the plant.
Satisfaction Guarantee
Backed by our 30 days Satisfaction Guarantee

We hope that you enjoy your new plants! We grow and care for our plants from cuttings, seeds or liners, we hand select the best quality available before shipping to your home or office. Please do not hesitate to contact us with any questions or concerns. Our friendly customer service team is here to help.
FAQs
Is it safe to ship plants by mail?
We Believe it is, let us prove it, our success rate sipping plant(s) online is well over 99%.
How do you measure height for Coconut Palm Trees?
Approximate height is measured from the bottom of the pot to the highest leaf at the top of the plant.
Are plant(s) purchased online guarantee?
All plants are guarantee for a period of 30 days, We offer a Satisfaction Guarantee Policy.

Can I order during winter months?
Yes you can, however most Tropical plants are sensitive to extreme cold conditions, once cold temperatures are expected to fall below freezing it will not be safe to ship life plants, we carefully manage shipping decisions during winter months and determine when is safe to ship, please be advise we may need to hold orders until conditions are appropriate to safely ship the plants.