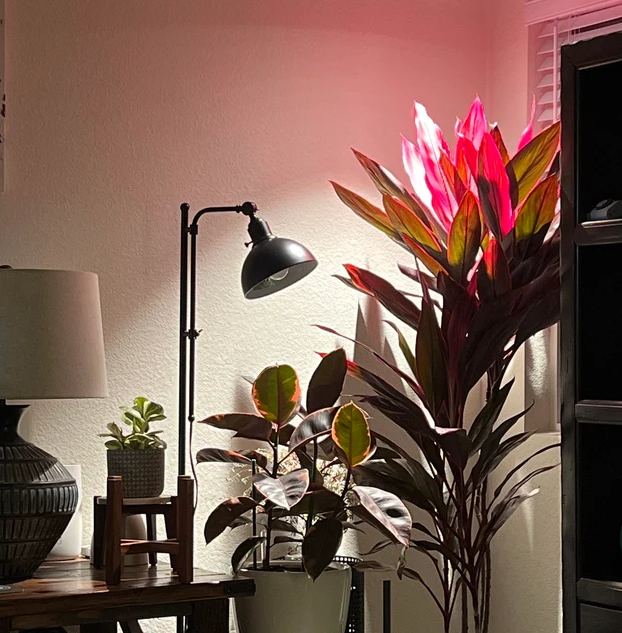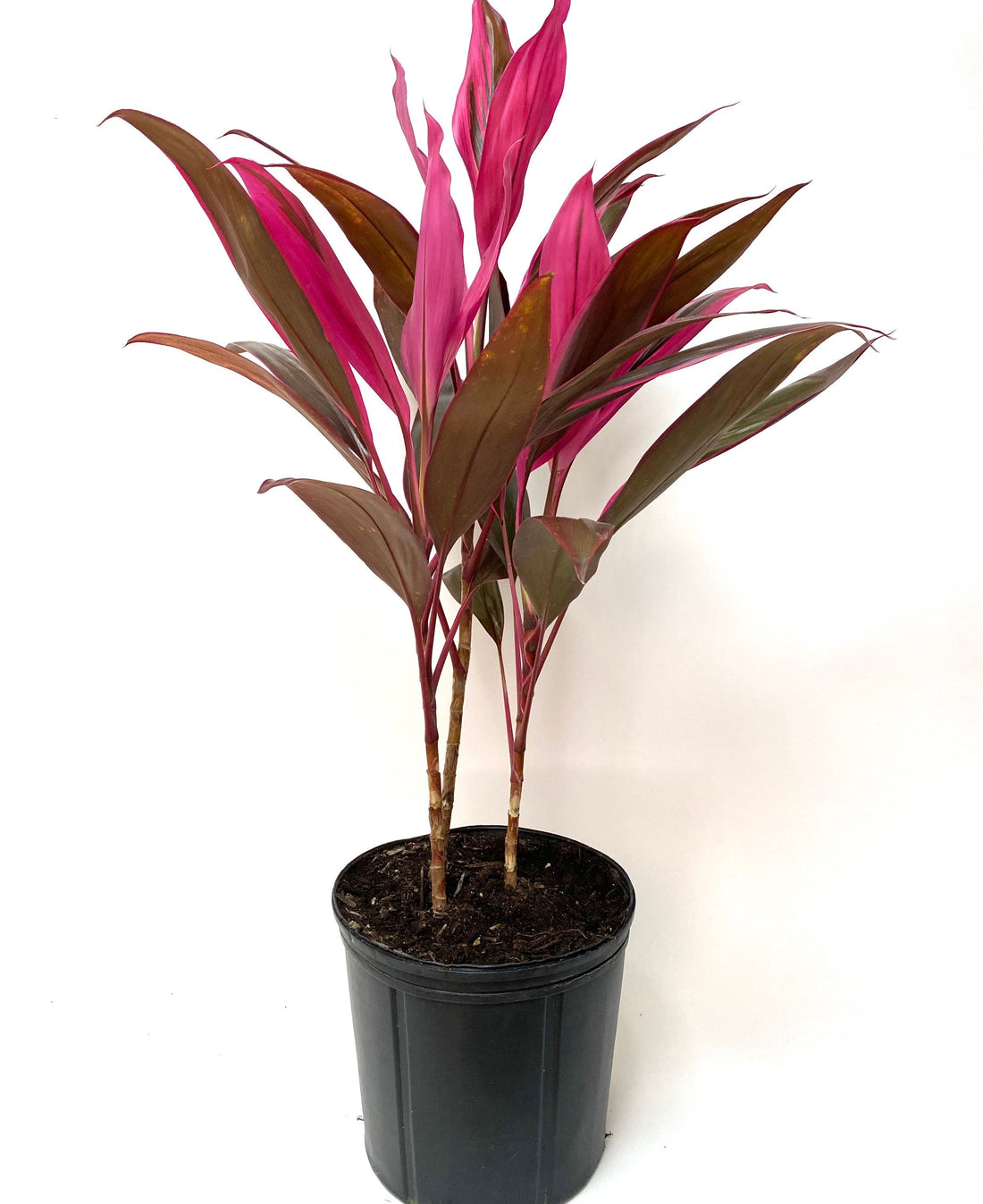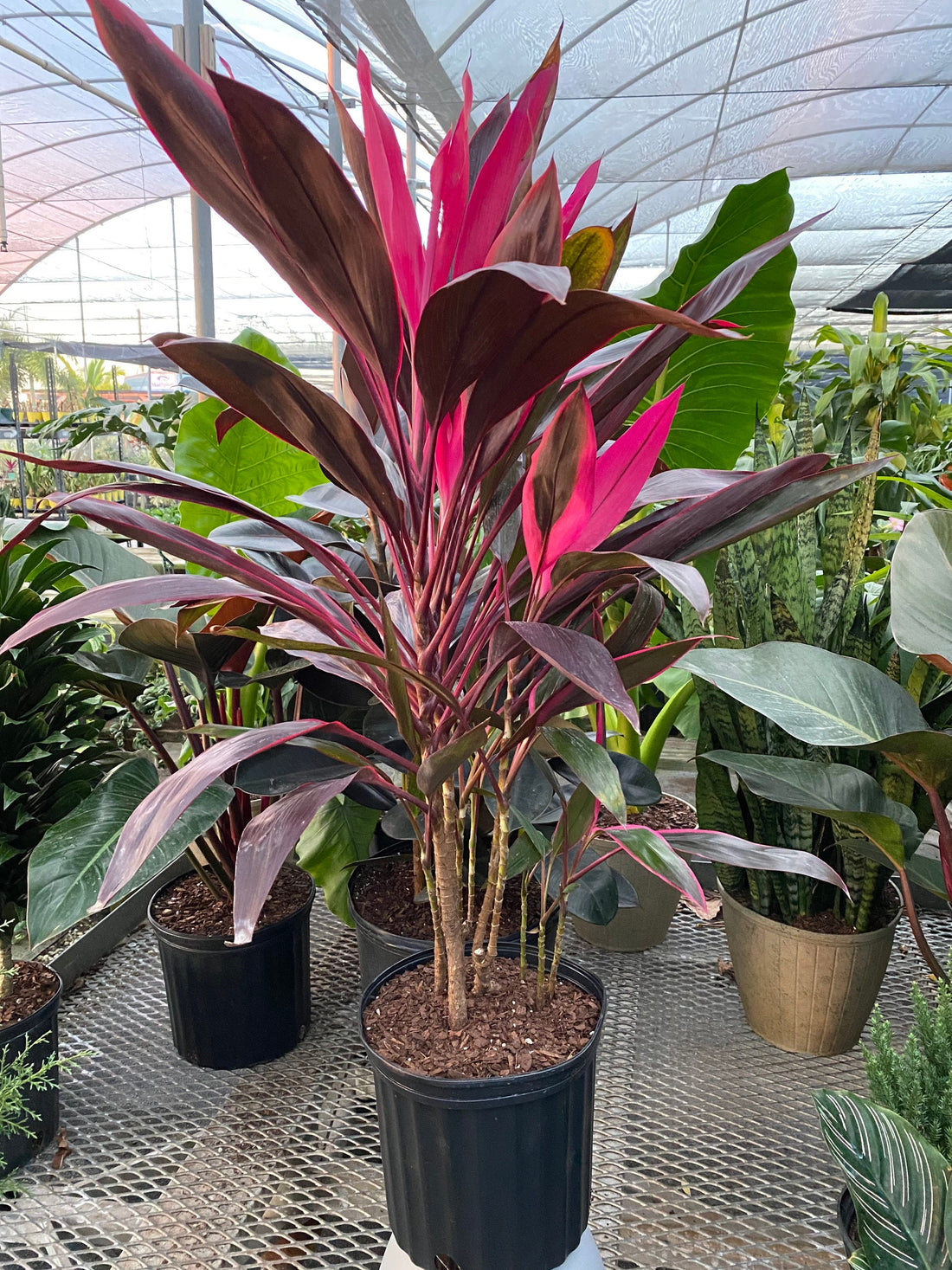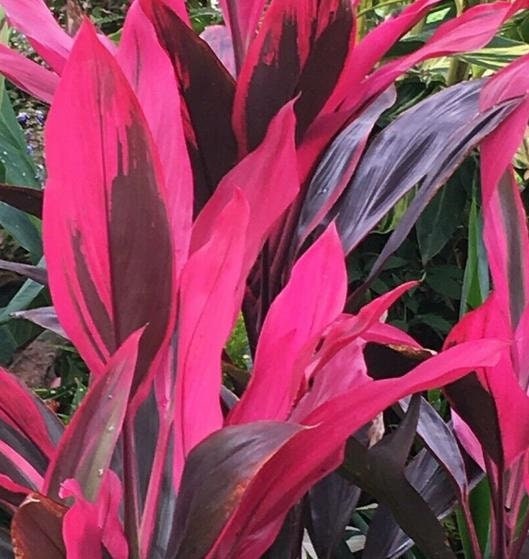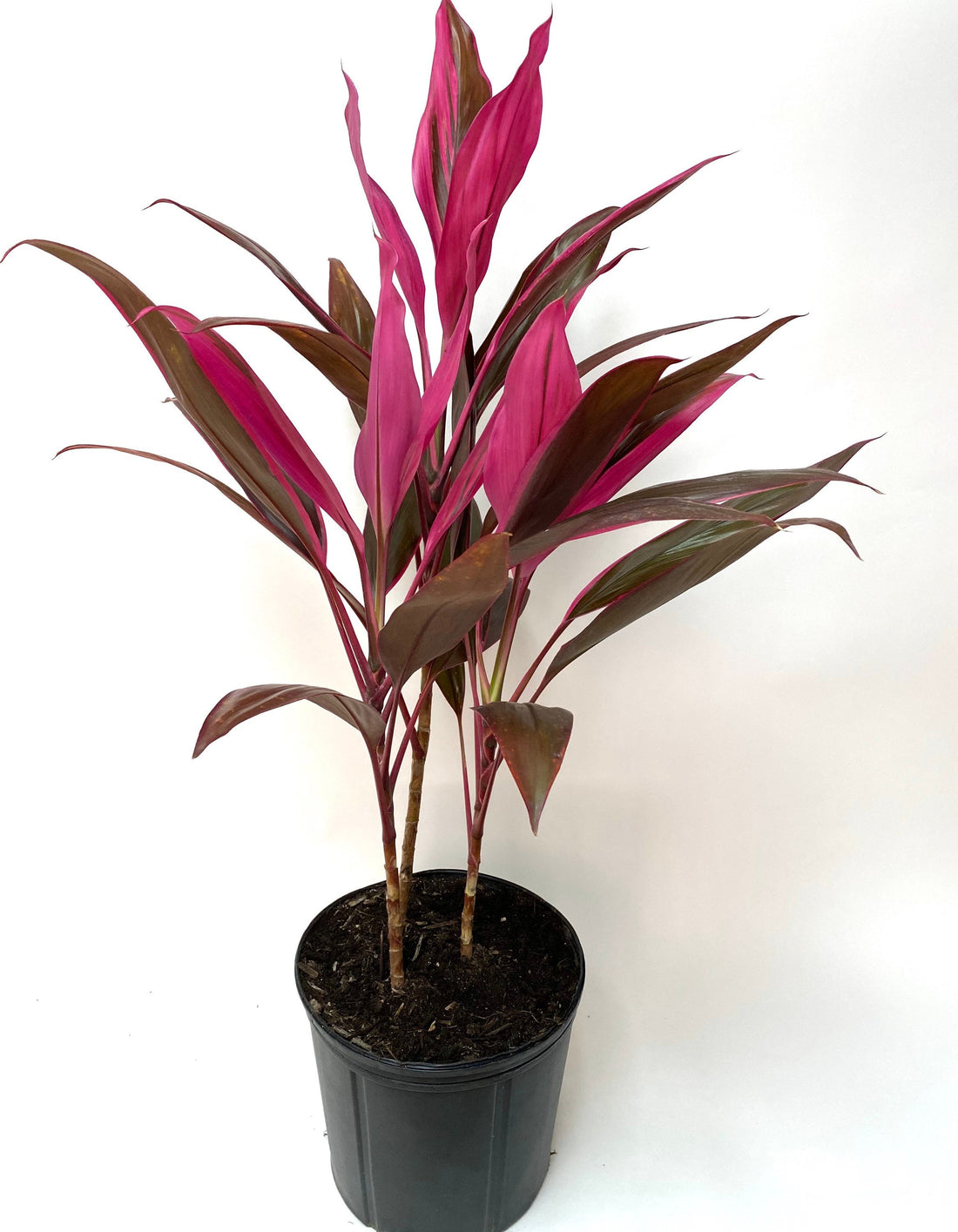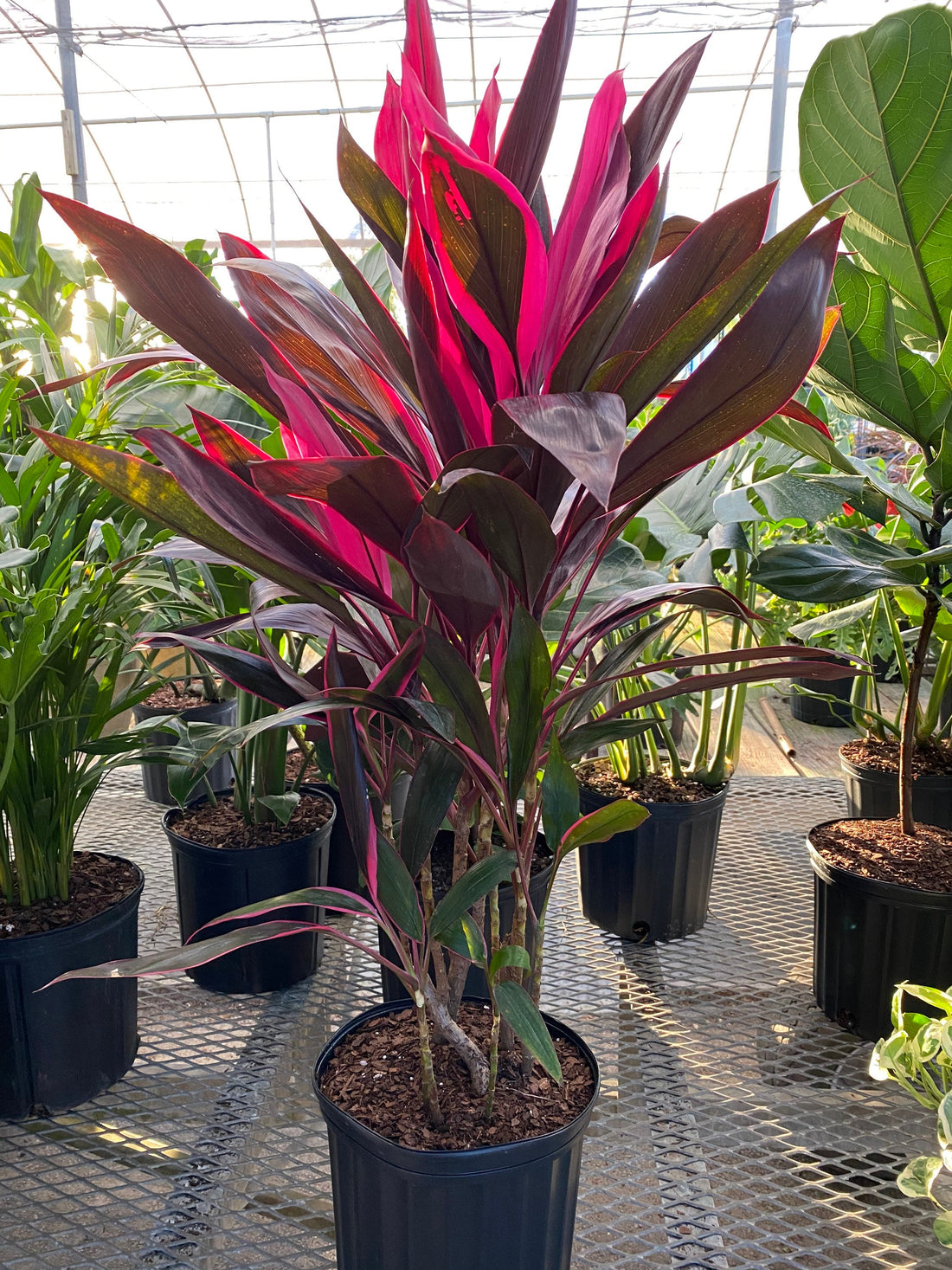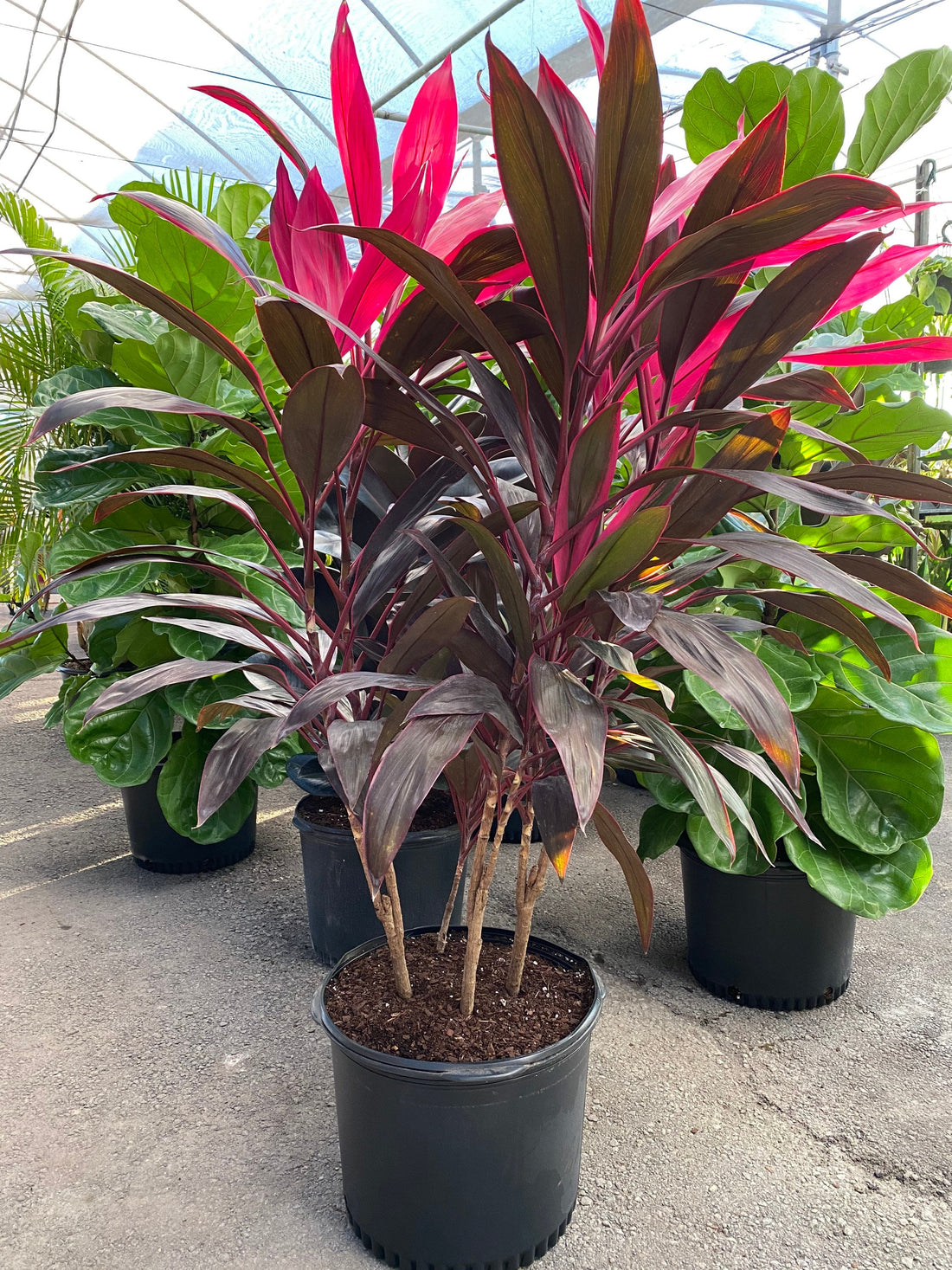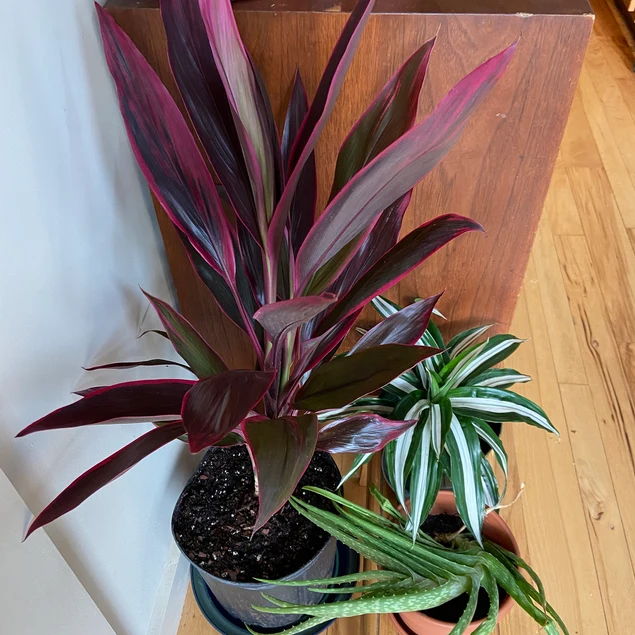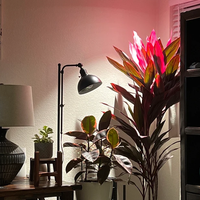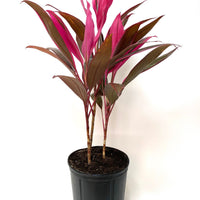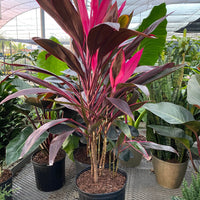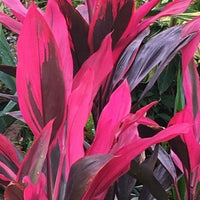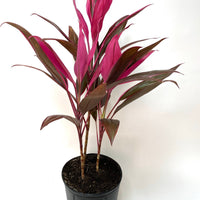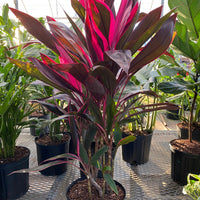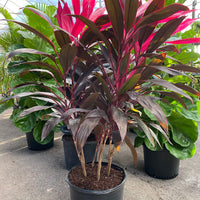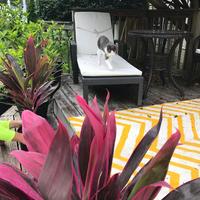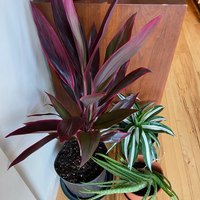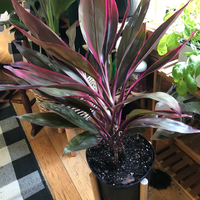 Cordyline Red Sister, Terminalis Ti Plants
Save 10% with code FALL10
Cordyline Terminalis Red Sister, also know as Ti plants are originally from New Guinea and Southeast Asia, it produces unique colors on each leaf, deep Pink with dark burgundy shades, mature height is Up to 8ft, will thrive in bright to medium light, for maximum deep pink colors place it in bright light, it can handle full sun outdoors however it will require water frequently, Sporadic clusters of tiny purple star-like flowers.

Plant Care
• Plants shipped by mail are in complete darkness for several days, once received mist with water and allow the plant to rest and climatize to its new environment for a days.
• Repotting / Fertilizing, wait 4 weeks to allow the plant to regain its full strength, Fertilize during Spring to Fall base on label instructions.
• Watering, allow the top one inch of Soil to dry out, may take 7-12 days, water slowly to allow the soil to moist evenly.
• Humidity, most Tropical plants can benefit from regular moisture, a humidifier or regular misting is recommended.
• Light, Bright light for full display of pink colors, if outdoors it can handle full sun.

Plant Benefits
• Filter indoor air by absorbing toxins, and removing harmful chemicals.
• Boost mood, productivity, concentration and creativity.
• Reduce stress, Fatigue and Allergies.
• Add life to a given space, Plants are therapeutic and cheaper than a therapist.

Backed by our 30 days Satisfaction Guarantee Policy.
We hope that you enjoy your new plants! Our main objective is to deliver base on your Satisfaction Guarantee Policy. Please do not hesitate to contact us with any questions or concerns. Our friendly customer service team is here to help.