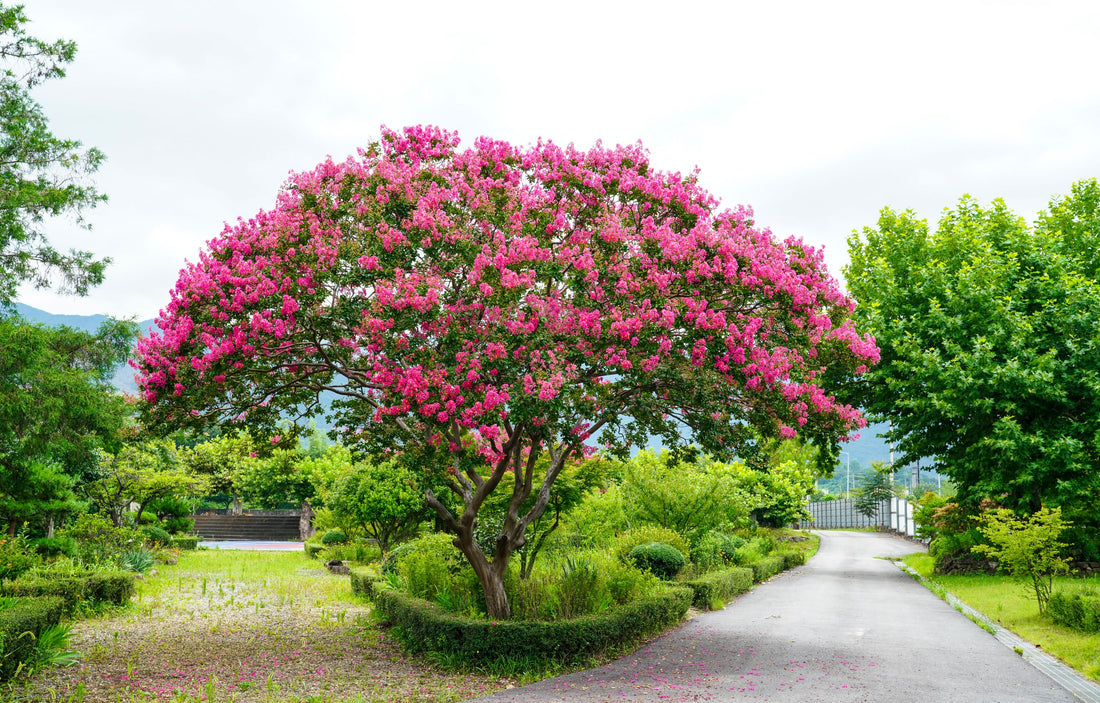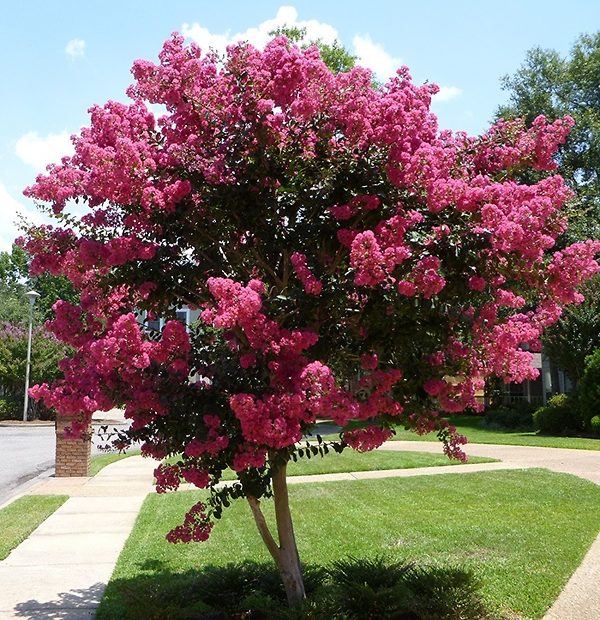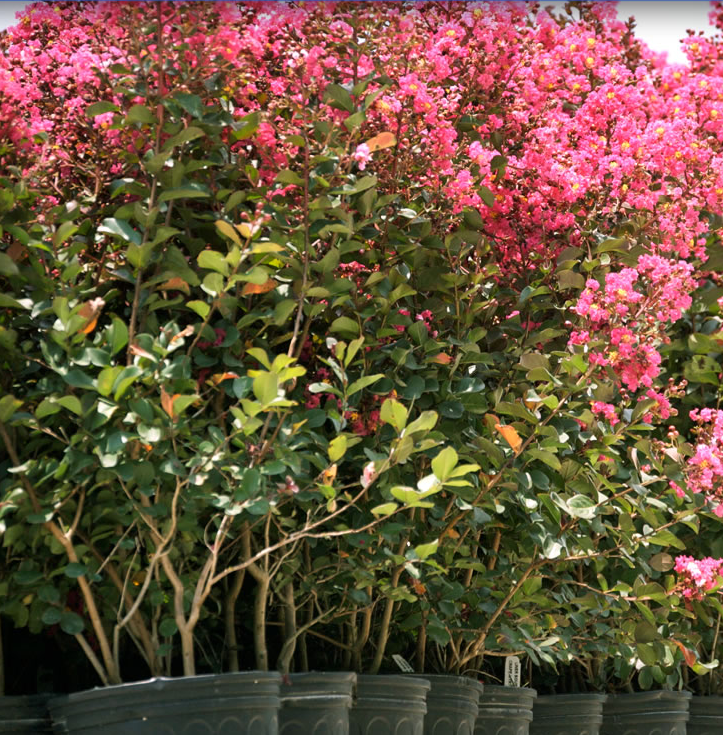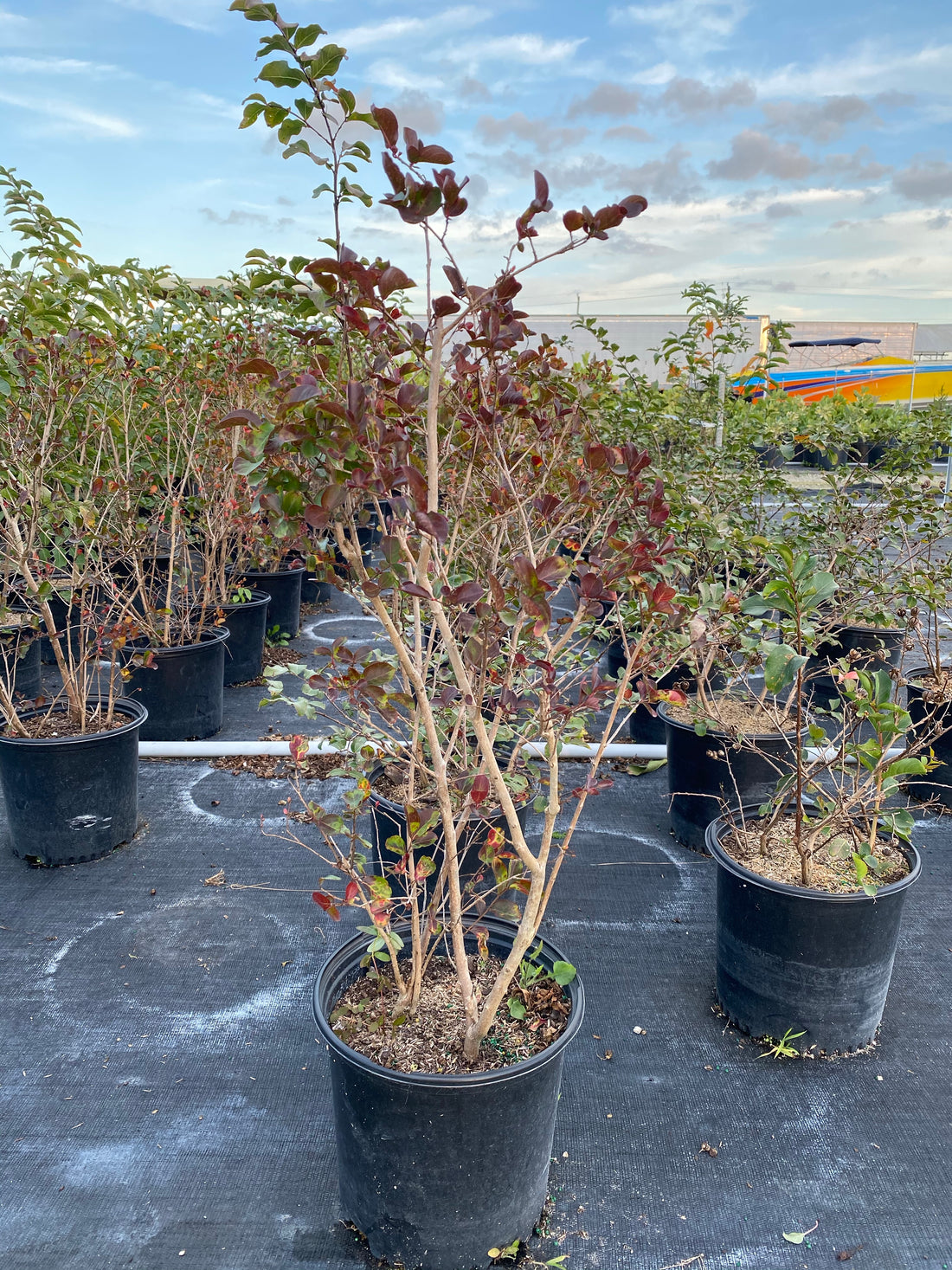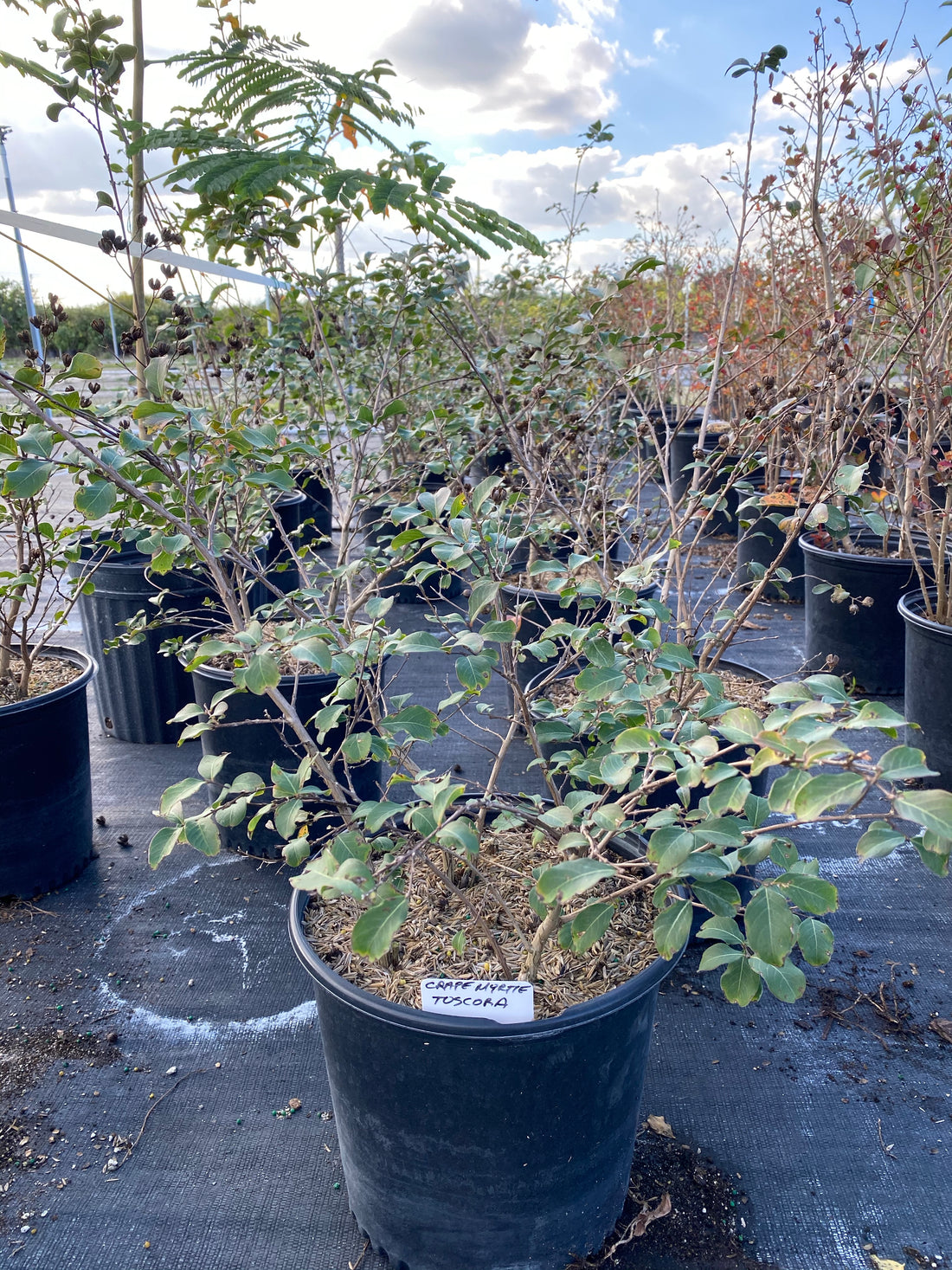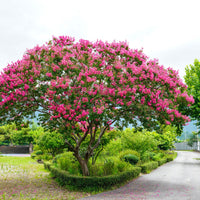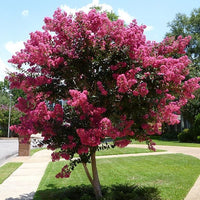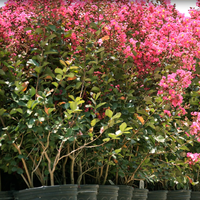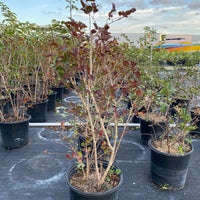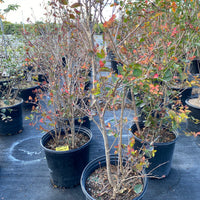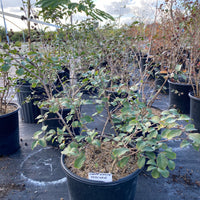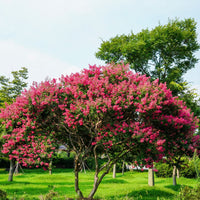 Crape Myrtle Tuscarora Tree Bright Pink
Save 10% with code FALL10
Crape Myrtle Tuscarora Create a Colorful Summer Bloomer is Fast Growing in Nature
The Tuscarora Crape Myrtle, Lagerstroemia indica 'Tuscarora' is a fast growing tree which creates unique bright pink flower clusters during summer and red orange coloring in the fall. Another amazing feature is its smooth brown bark with glossy green foliage that turns orange-red in the fall. Mature height is 14-17ft and 10-15ft wide.

Plant as an accent to make a statement all year-round. The Tuscarora crape myrtle is known for creating an outstanding display of colors in the spring and summer months, the crape myrtle's bright pink flowering bloom time peaks in August, when the summer heat has taken its toll on many other ornamental plants. The dark green summer foliage is a nice contrast to the bright flowers and adds year round interest.

Plant Hardiness Zones and Specifications
Grow Zones: 6-9
Growth Rate: 1-2ft/Year
Mature Height: 15-20ft
Mature Width: 10-15
Growth form: Tree
Foliage Color: Blooming
Soil Conditions: Prefers well-drained soil

Planting and Care
Light: Full sun
Water Requirements: Water well every 2-3 days until established, water frequently during extremely hot months, After the mature root system is established, watering is needed occasionally, except during periods of drought, watering is needed regularly. Pruning: is recommended once per year.
Fertilizing: Applying a slow-release, 180 days duration, well balance fertilizer is probably the simplest solution and least expensive. Fertilize your cypress trees during spring or summer once a year.

Plant Care for potted plants.
• Plants shipped online are in complete darkness for several days, once received allow the tree to gradually acclimate to bright light.
• Repotting / Fertilizing, Repotting not recommended for a period of one year, Fertilize during Spring to Fall base on label instructions.
• Water Requirement, allow the top one inch of Soil to dry out, may take 3-5 days, water slowly to allow the soil to moist evenly.
• Sunlight, Full Sun or Partial Shade, Tolerates heat and drought.

Plant Benefits
• Plants can reduce stress and anxiety by spending time close to nature caring for them.
• Great for patios, narrow spaces, decks, plant as privacy trees along fences and backyards.
• Add life to a given space, Plants are therapeutic and cheaper than a therapist.
• Increase Property Value, beautify your landscape with this new addition.

Backed by our 30 days Satisfaction Guarantee.
We hope that you enjoy your new plants! We grow and care for our plants, we hand select the best quality available before shipping, Please do not hesitate to contact us with any questions or concerns. Our friendly customer service team is here to help.