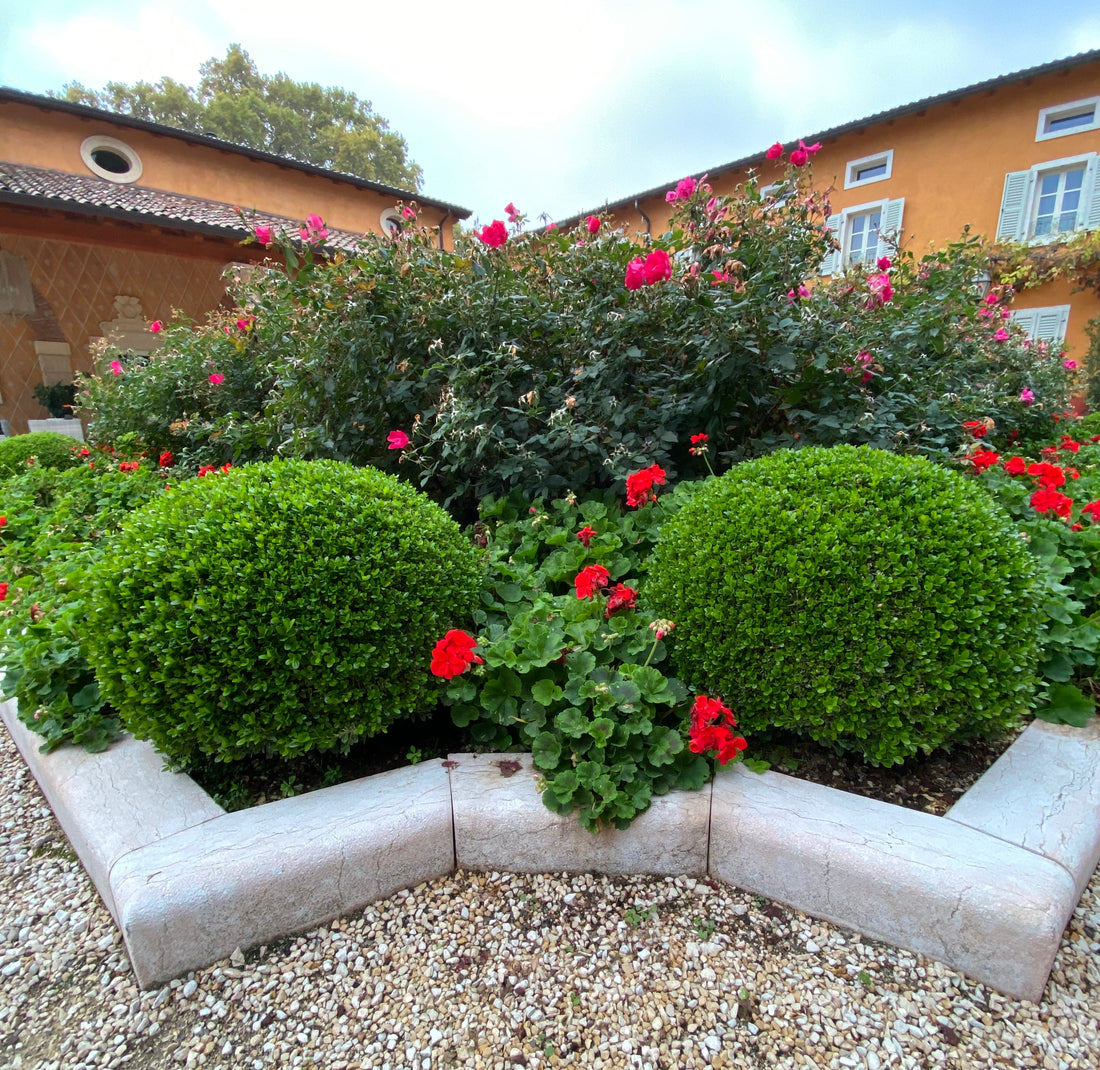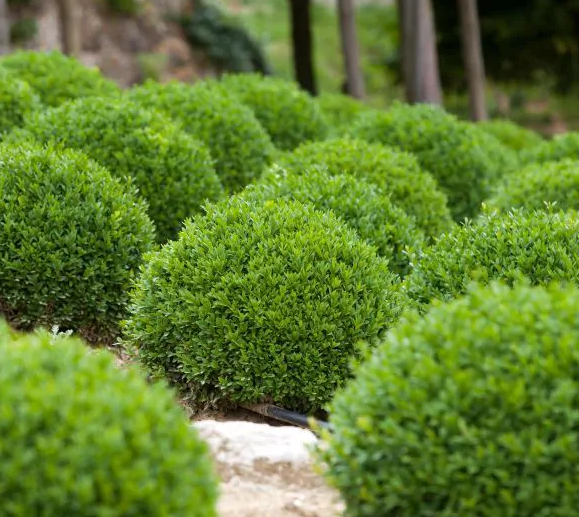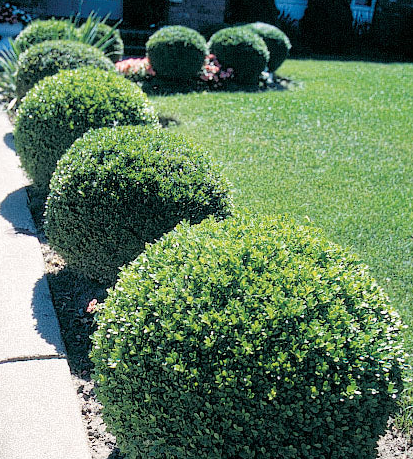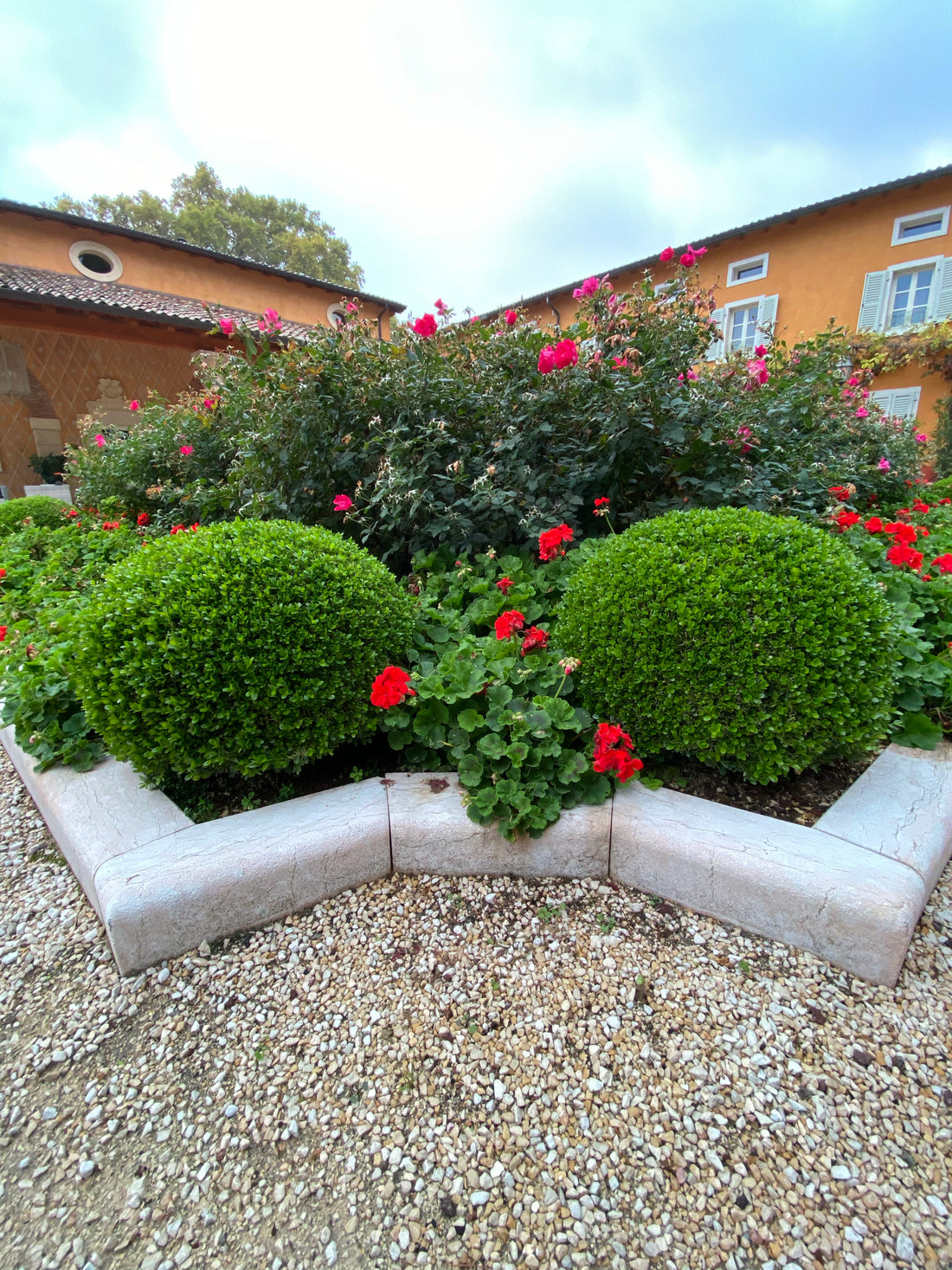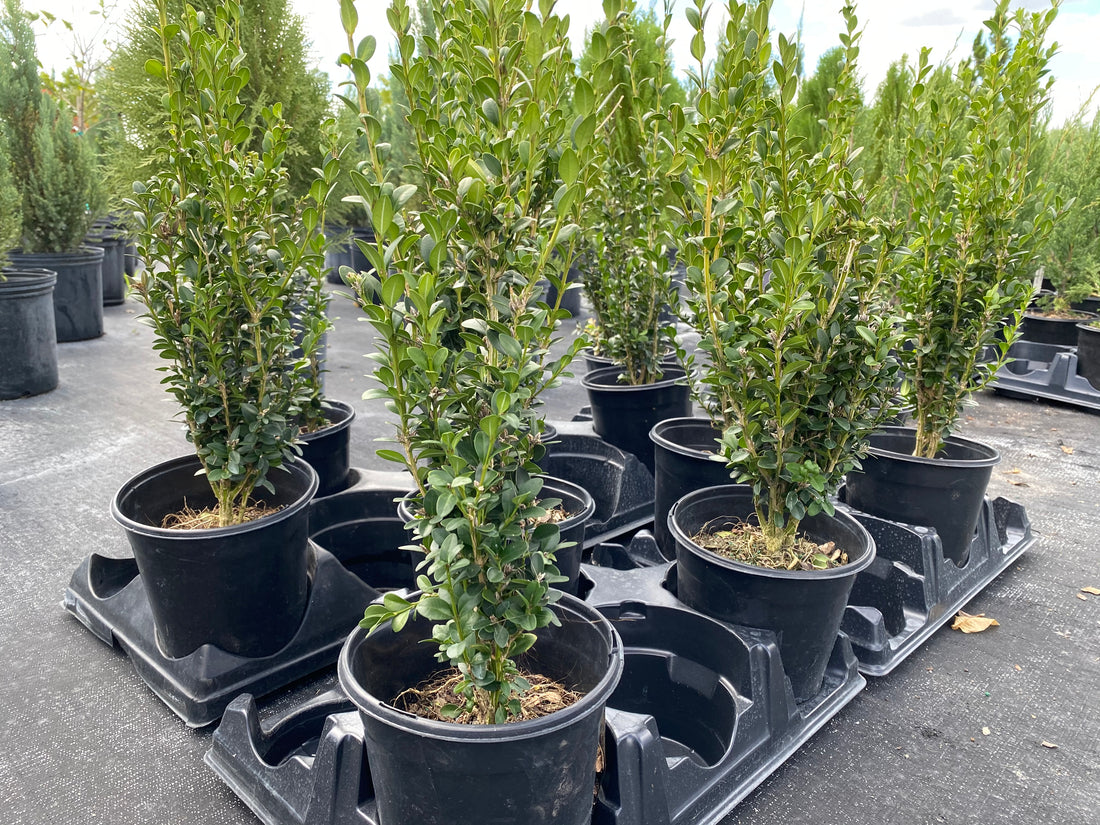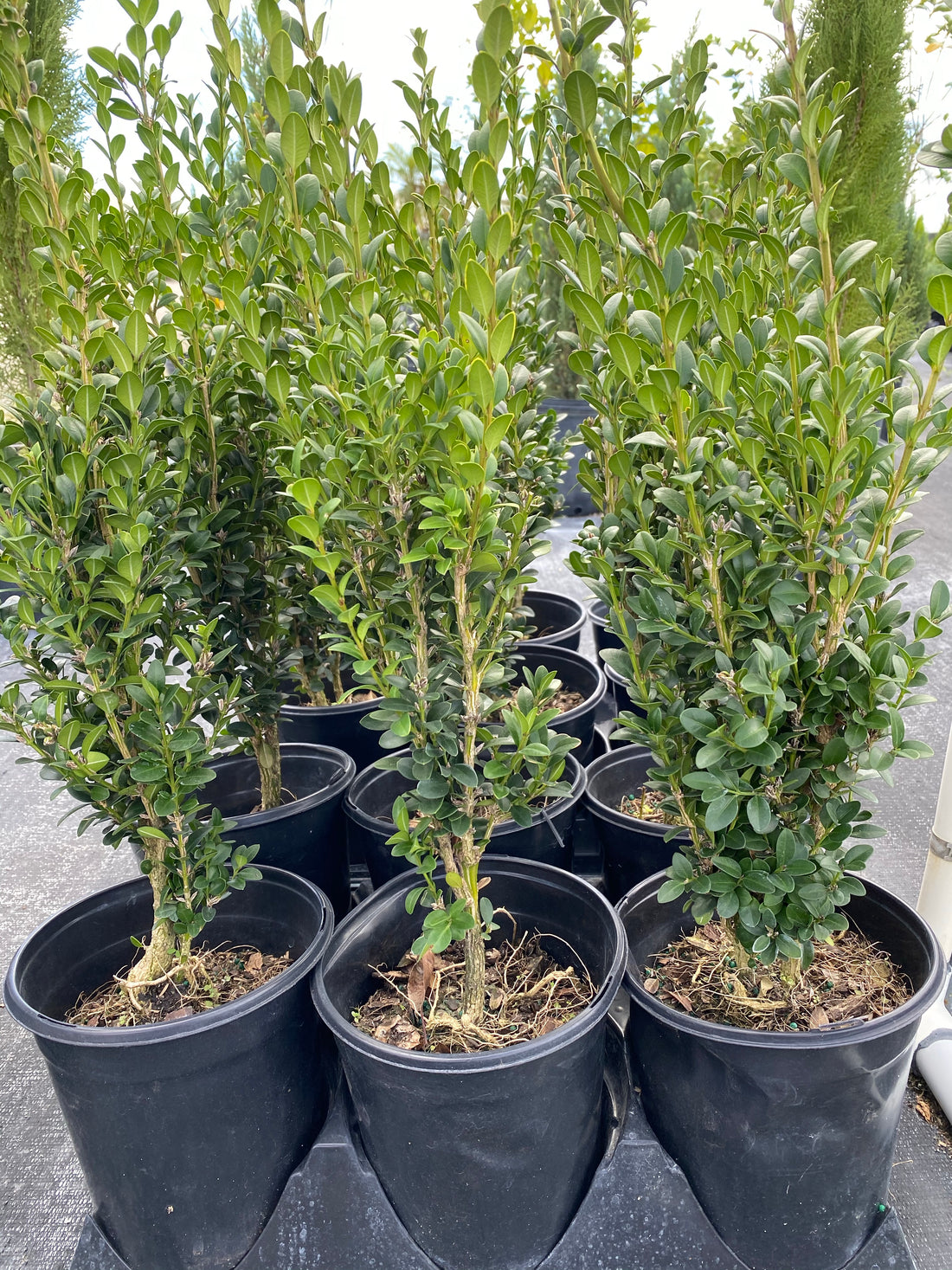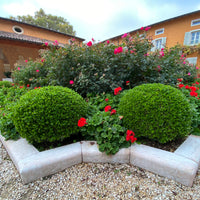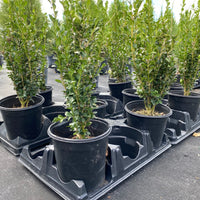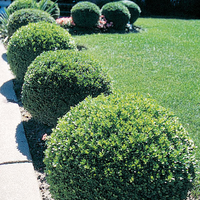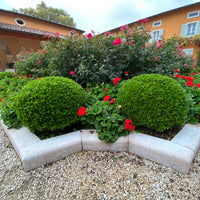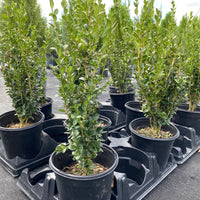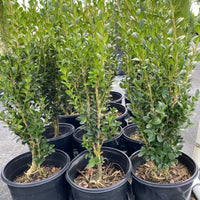 Green Mountain American Boxwood
Green Mountain Boxwood Shrub, Elegant Looking Shrub provides Year Round Evergreen Foliage
The Green Mountain Boxwood, Latin Name: Buxus sempervirens 'Green Mountain', is a compact evergreen shrub that produces inconspicuous yellow flowers in spring. It features a very dense compact growth habit, naturally forming cone shape topiary, making it excellent for borders, Hedges within a fence or simply place it in a deco pot container to make a bold statement and adorn your entry ways
---
Product Details
Free Shipping on Select orders, most orders ship within 1-3 days from the day order is received. Once your order is shipped, you'll receive an email with tracking information. 100% satisfaction Guarantee. This Plant Height is measured from top of soil to top of plant.
Plant Hardiness Zones and Specifications
| | |
| --- | --- |
| Grow Zones: | 4-9 Outdoors |
| Growth Rate: | Moderate |
| Mature Height: | 5-6ft. |
| Mature Width: | 4-5ft. |
| Light: | Full Sun, Partial shade |
| Water: | Twice a week first growing season |
| Foliage: | Green |
| Growth Form: | Upright Shrub |
| Uses: | Small formal hedge, mass planting |
| Characteristics: | Evergreen, cold hardy, low maintenance |
| Soil Conditions: | Wide range of soils |
| Does Not Ship To: | AZ |
Description

The Green Mountain Boxwood is a compact evergreen shrub that produces inconspicuous yellow flowers in spring. It's also known as common boxwood, Buxus sempervirens 'Green Mountain', and American boxwood.
Boxwood makes an excellent accent plant in the landscape. This evergreen shrub is native to North America and hardy in zones 4-8. It grows well as a container plant or in the ground.
The Green Mountain Boxwood is a compact evergreen shrub that produces inconspicuous yellow flowers in spring. It's lovely dark green leaves have serrated edges and are arranged evenly around its stems.
Care & Maintenance
Care Guide
PLANTING AND CARE OUTDOORS - Boxwoods are easily grown in a wide range of soils with good drainage, avoid wet soggy soils. Dig a hole approximately twice as wide as your new plant's root ball and deep enough so that the top of the root ball is parallel with the ground level, place the plant in the hole and ensure that it is situated upright, use the excavated soil to backfill around the root ball, tamp down to ensure air pockets are eliminated, thoroughly soak with a hose as you fill in the dirt. A 2-3 inch layer of organic hardwood mulch is strongly recommended, it will help retain moisture and discourage weed growth.
WATER your Boxwoods twice a week during the first growing season to establish a strong root system, increase frequency during extremely hot days, you should always verify the top 2-3 inches of soil, if dry to the touch is time to water, you can reduce the frequency of watering once it is established.
LIGHT, thrives in full sun, tolerates partial shade

FERTILIZE your Boxwoods during spring before new growth begins. Applying a slow-release, 180 days duration, well balanced fertilizer is probably the simplest solution and least expensive.

PRUNING is recommended to shape plant as desired. 
Satisfaction Guarantee
Backed by our 30 days Satisfaction Guarantee

We hope that you enjoy your new plants! We grow and care for our plants from cuttings, seeds or liners, we hand select the best quality available before shipping to your home or office. Please do not hesitate to contact us with any questions or concerns. Our friendly customer service team is here to help.
FAQs
Is it safe to ship plants by mail?
We Believe it is, let us prove it, our success rate sipping plant(s) online is well over 99%.
How do we measure height for Boxwood plants?
For Landscape or plants meant to be planted in the ground we measure approximate height from top of the soil to top of the plant.
Are plant(s) purchased online guarantee?
All plants are guarantee for a period of 30 days, We offer a Satisfaction Guarantee Policy.