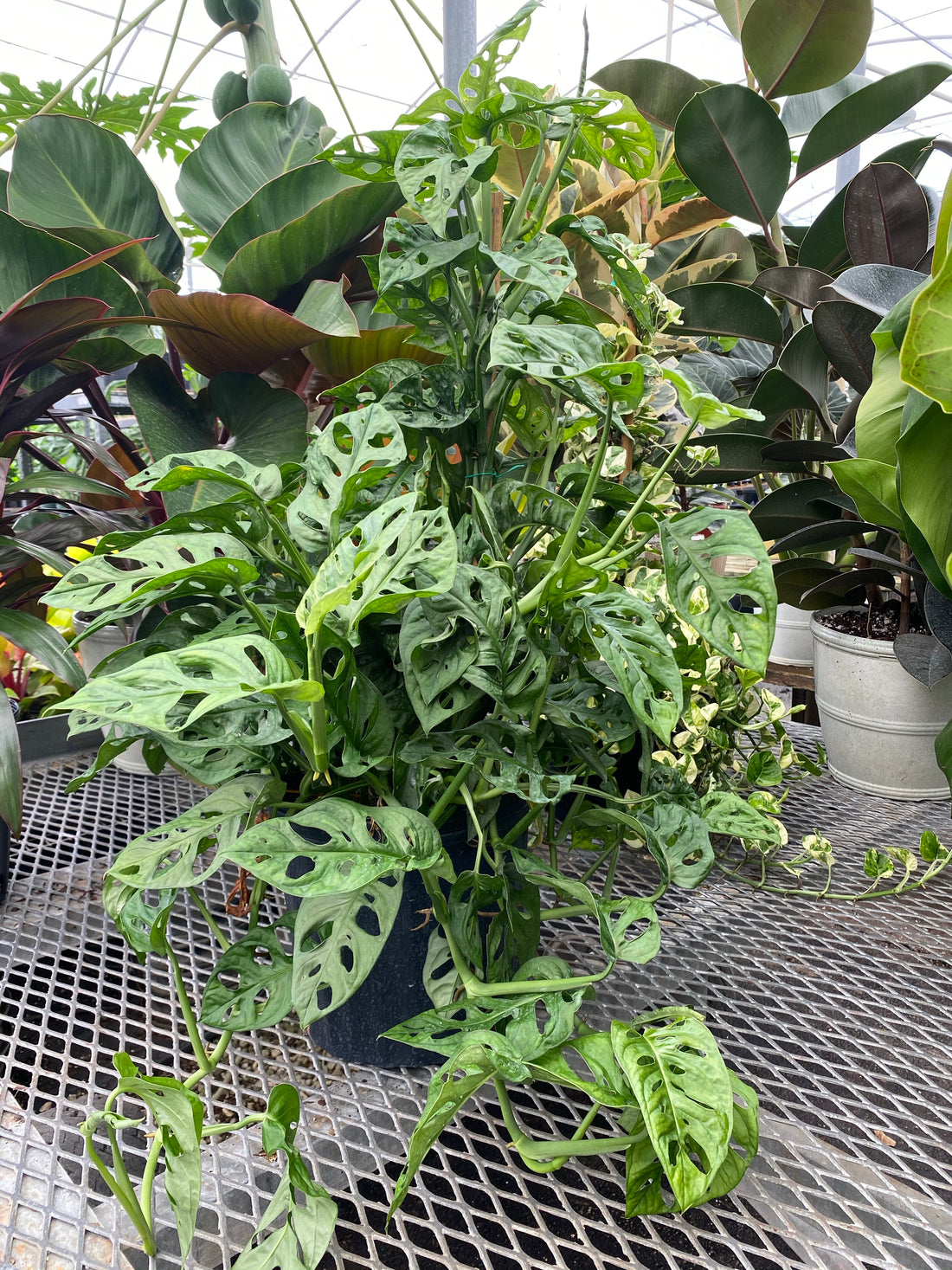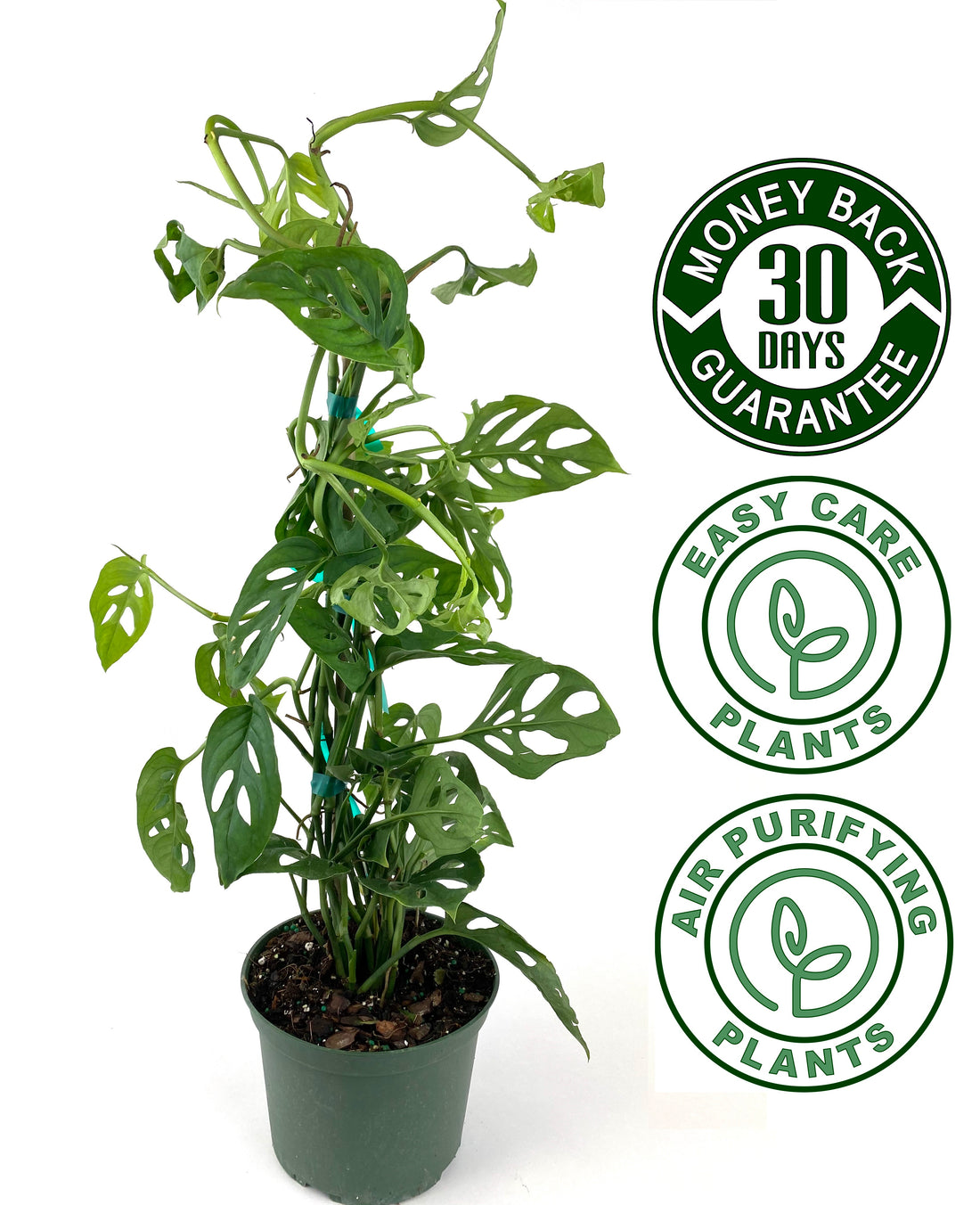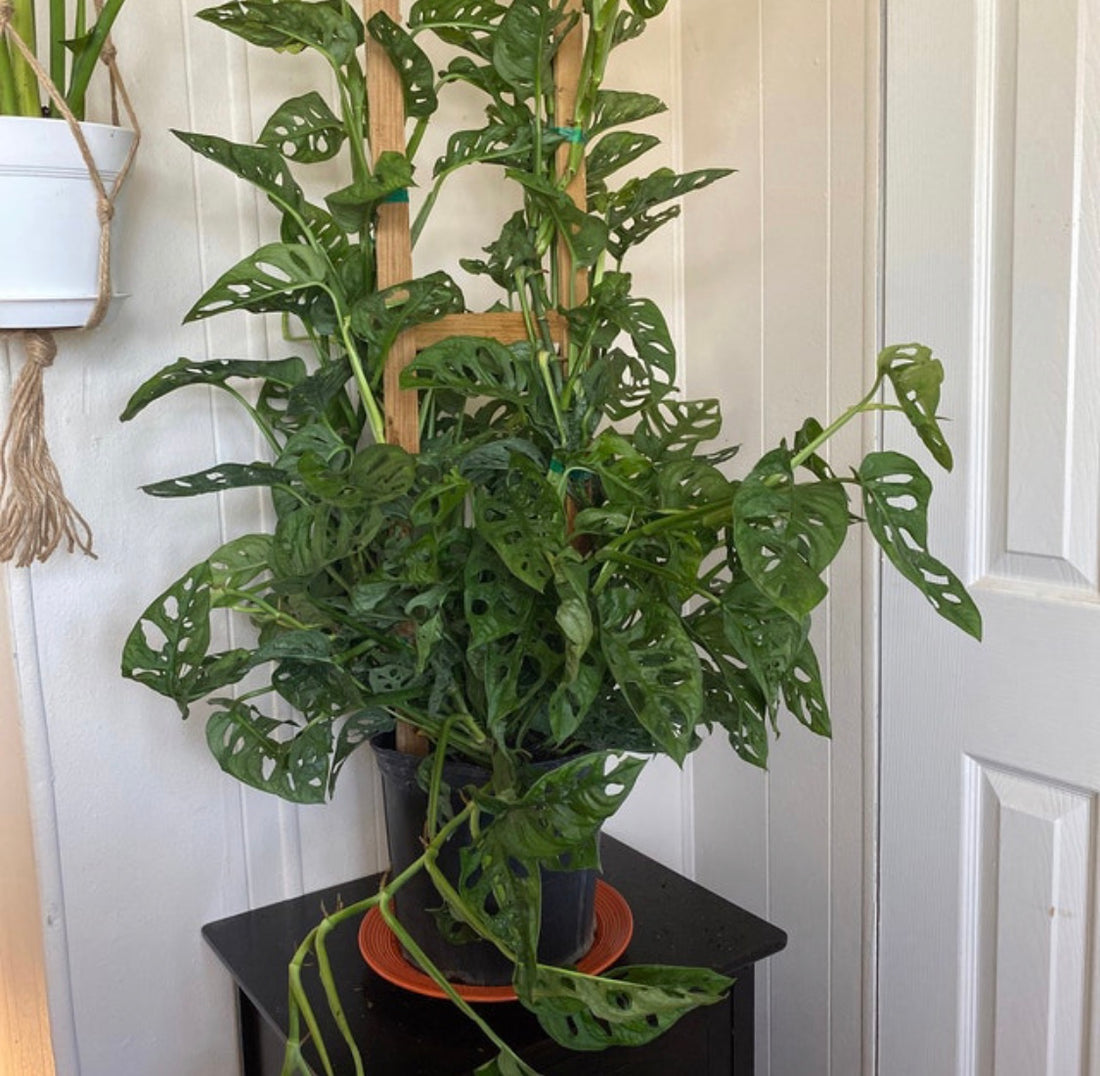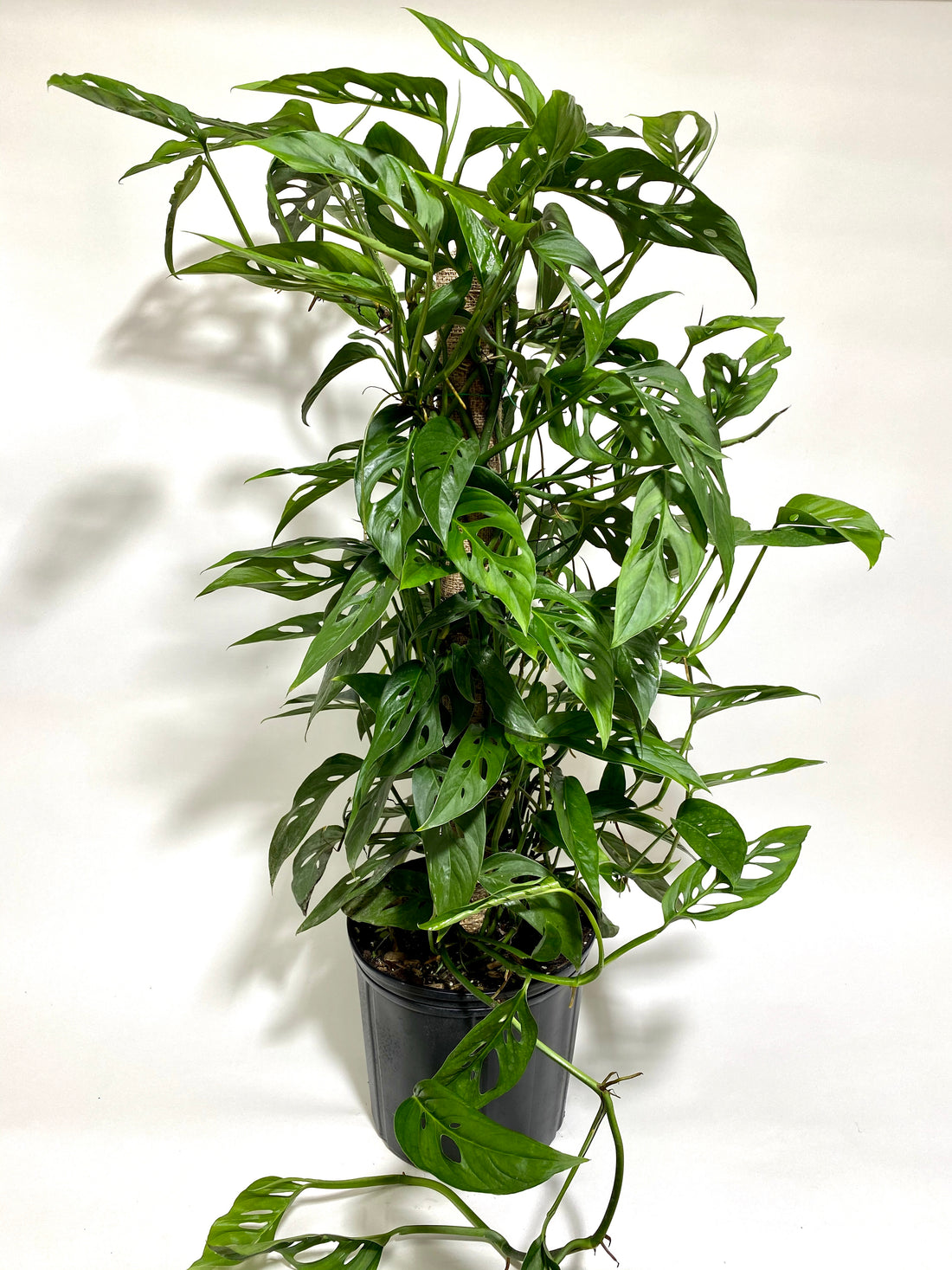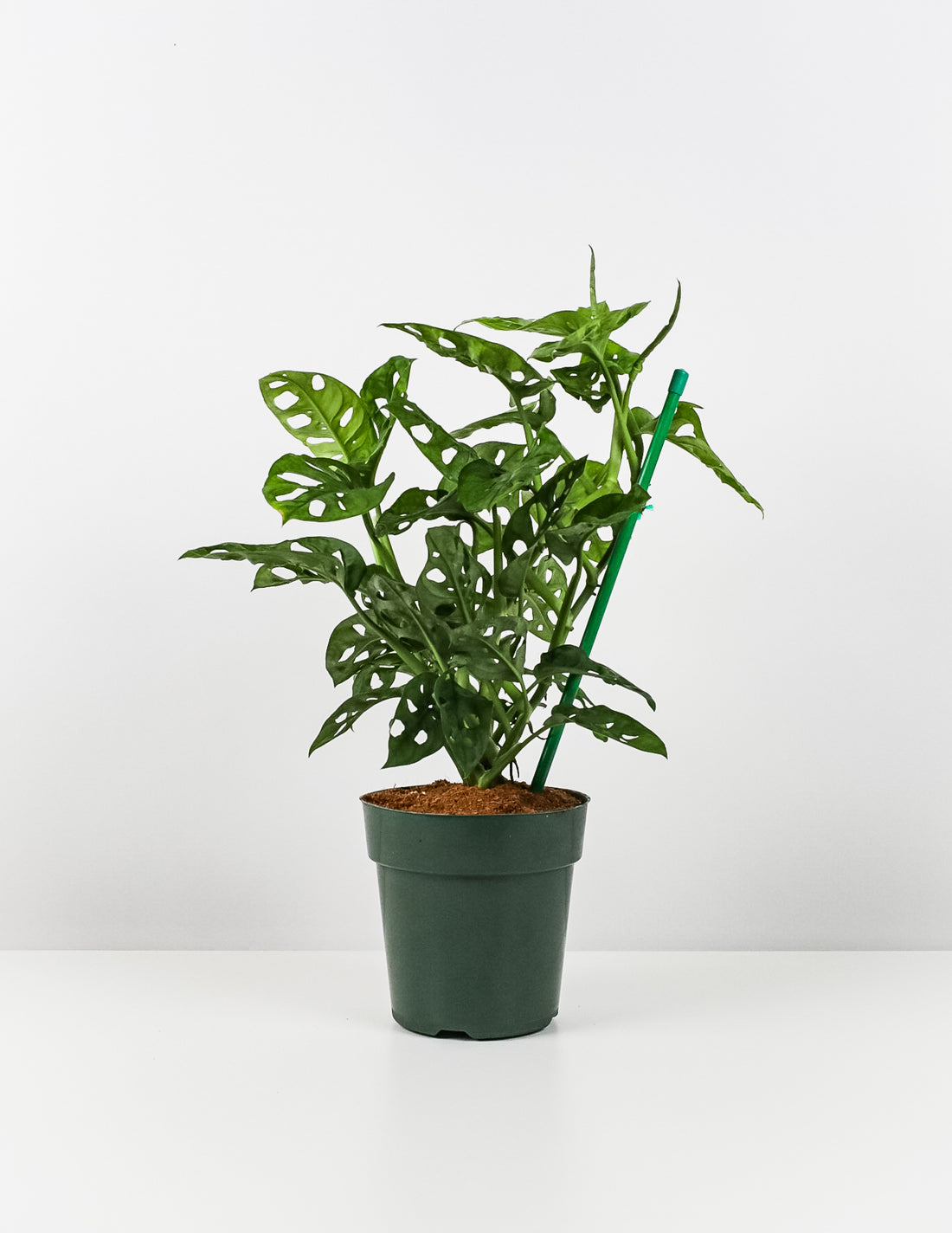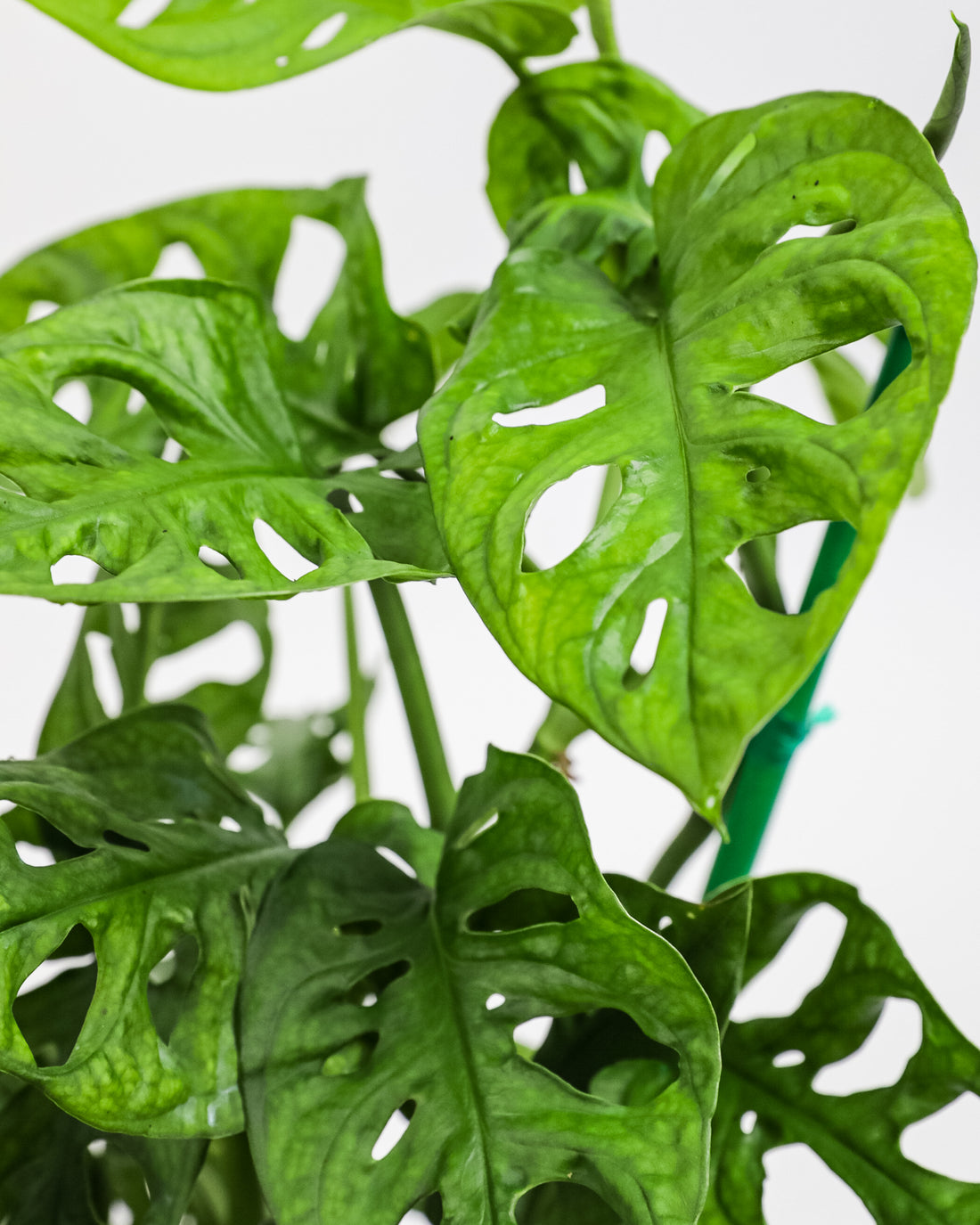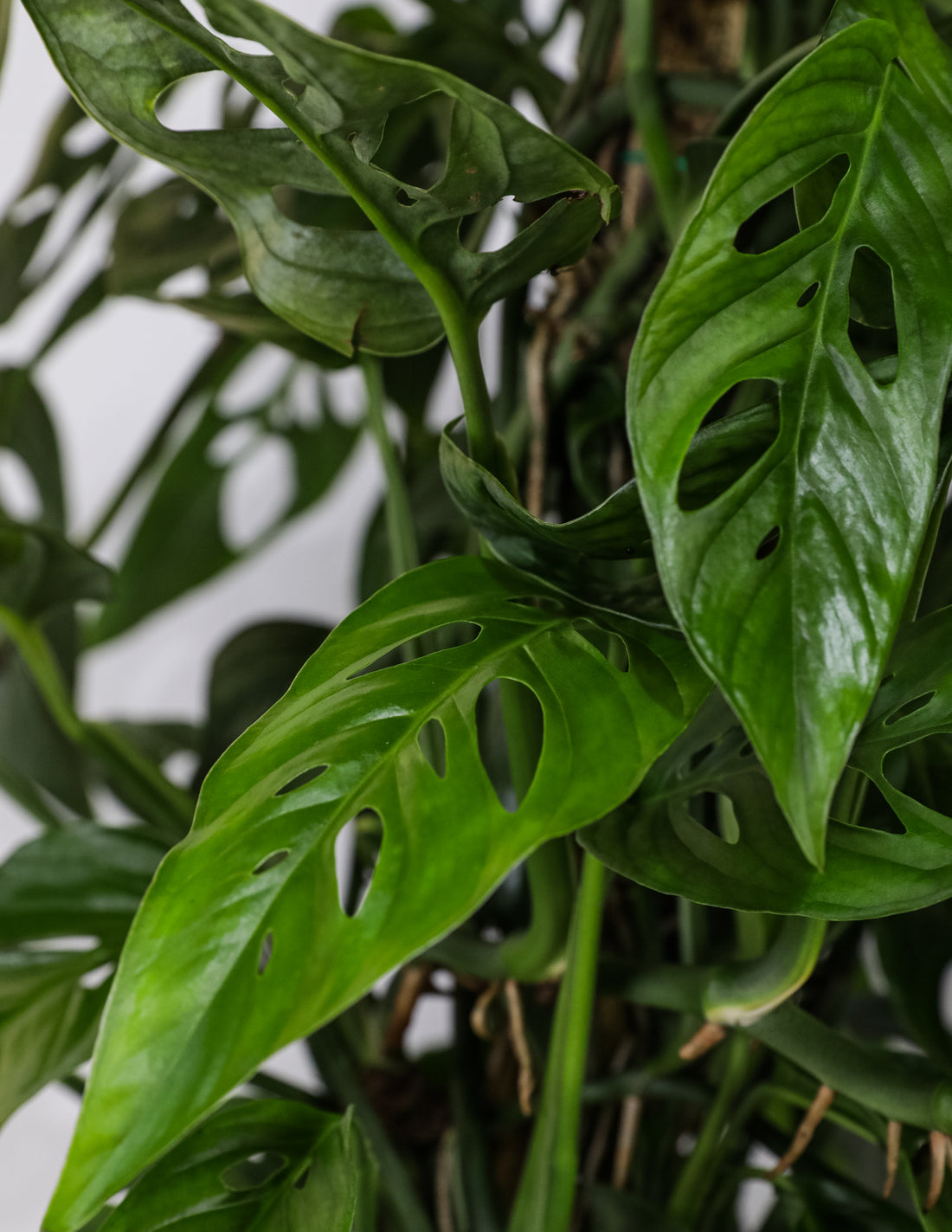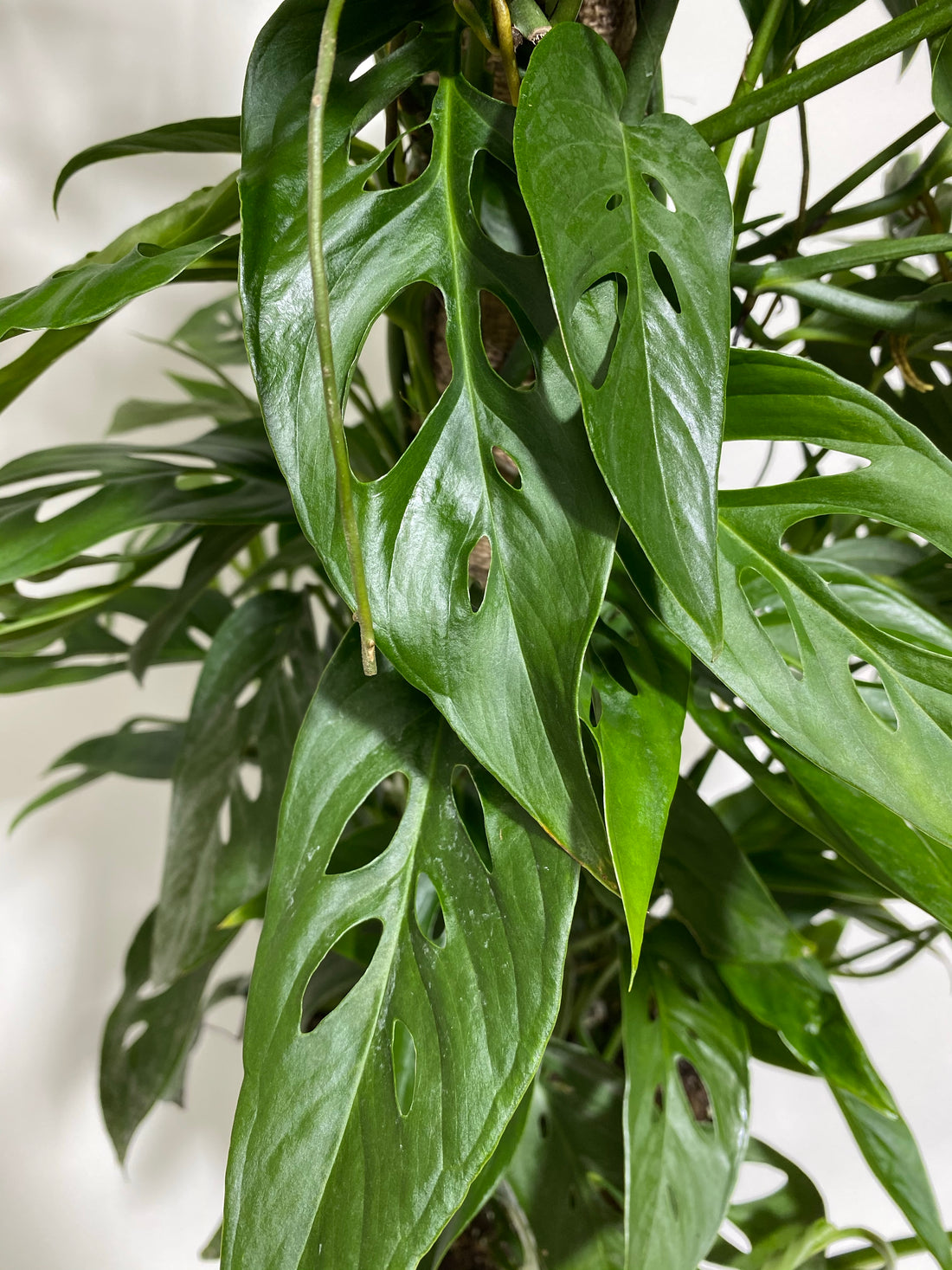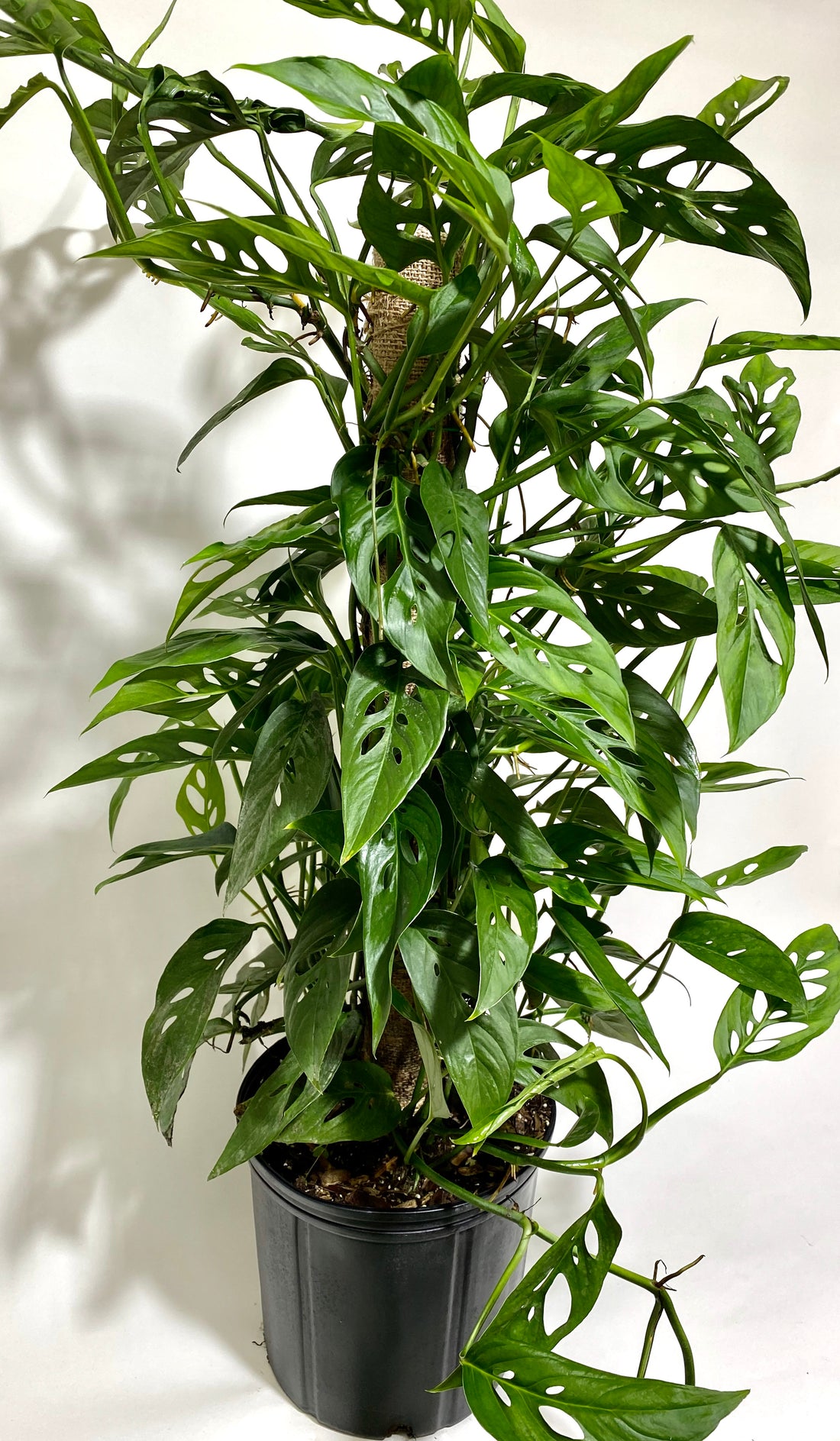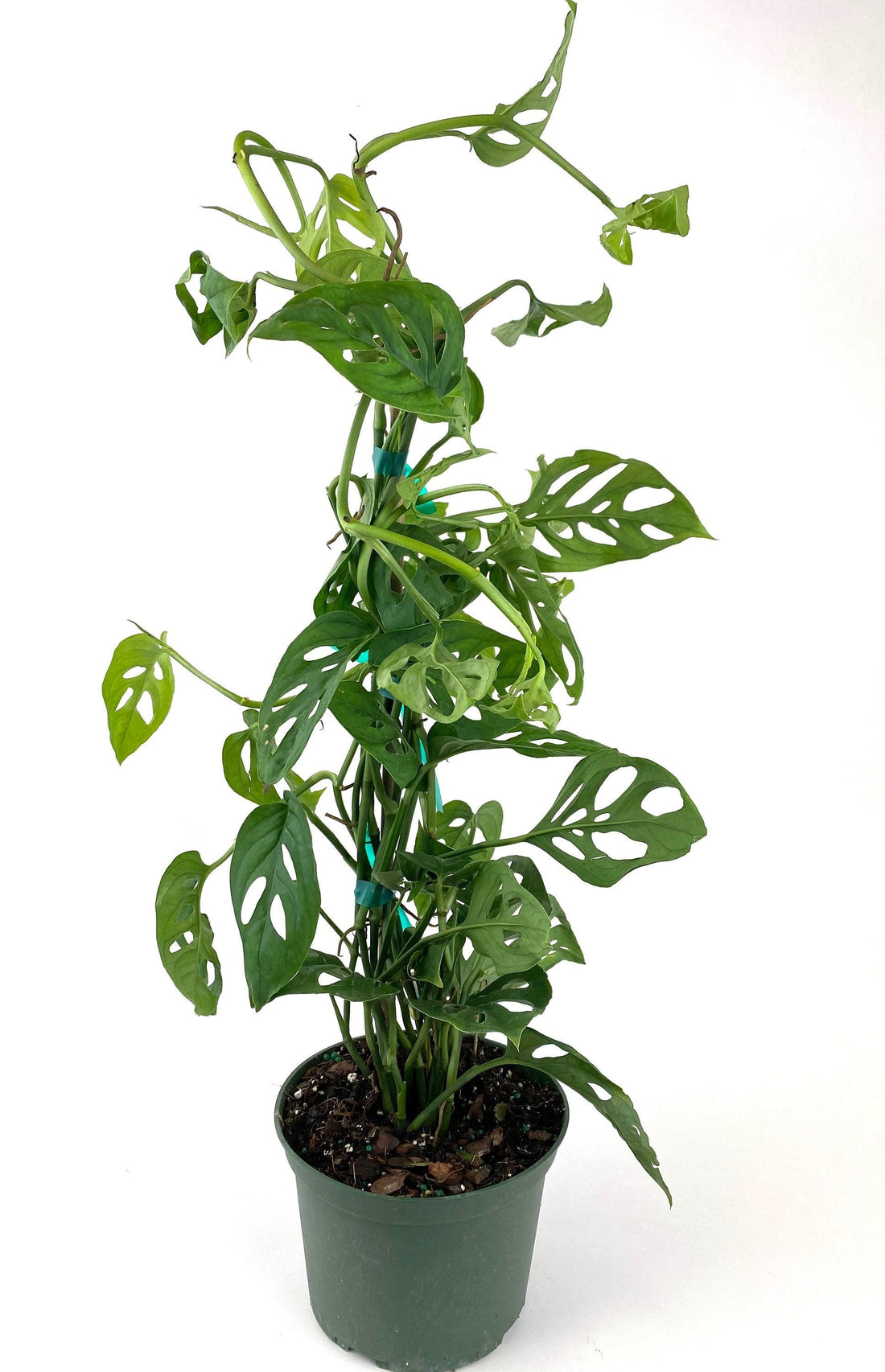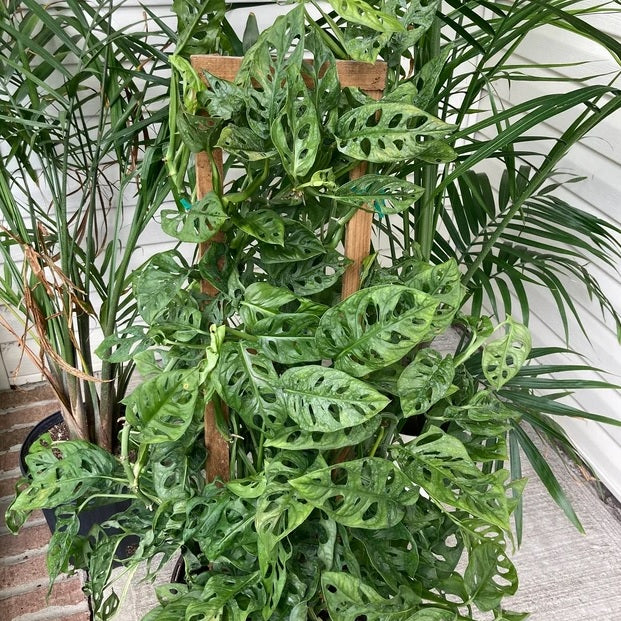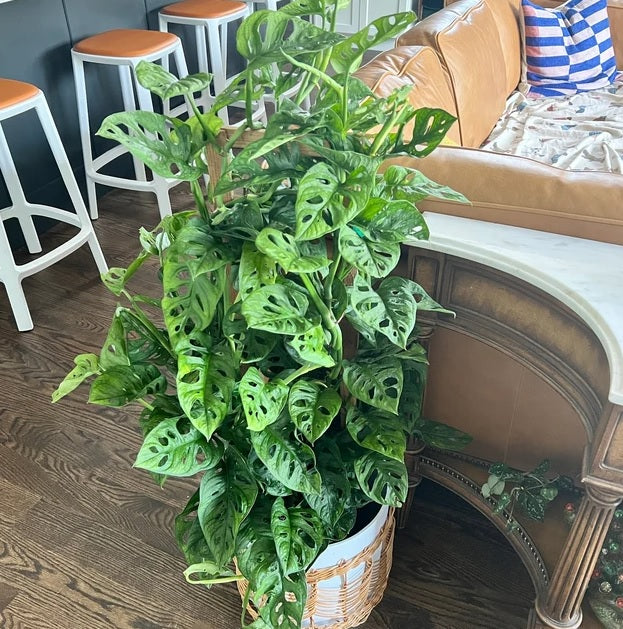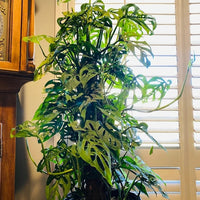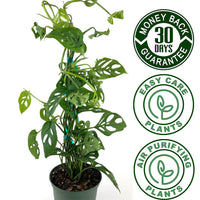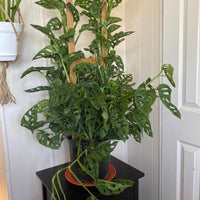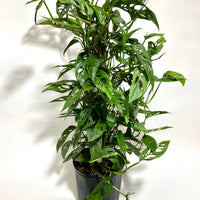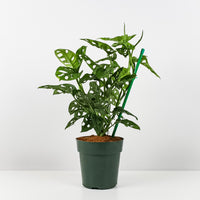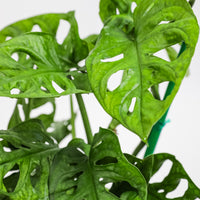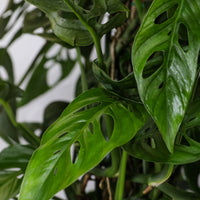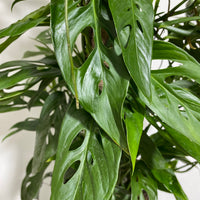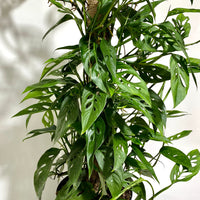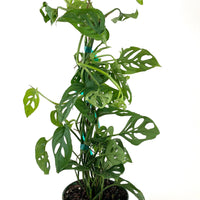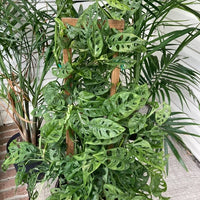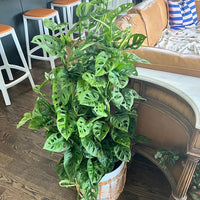 Monstera Adansonii Swiss Cheese Vining Climbing in Trellis
Looking for a beautiful, easy-to-care-for indoor plant?
Look no further than the Monstera Adansonii! Also known as the Swiss cheese plant, this gorgeous aroid is native to the tropical rainforests of Southern Mexico and is perfect for brightening up any home or office space. The Adansonii's distinctive perforated leaves are what set it apart from other indoor plants - and they're sure to make a unique and eye-catching addition to any room. Unlike some other indoor plants, the Monstera Adansonii is very easy to grow and care for, making it a great choice for busy people or those with limited space. So why not add a touch of nature to your indoor environment with a stunning Monstera Adansonii today?
---
Details

Free Shipping on Select orders
100% satisfaction Guarantee. 
Most orders ship within 1-3 days from the day order is received
Once your order is shipped, you'll receive an email with tracking information. 
Plant Hardiness Zones and Details

| | |
| --- | --- |
| Grow Zones: | Indoors |
| Growth Rate: | Moderate |
| Mature Height: | 4-ft |
| Mature Width: | 3-4 ft. |
| Light: | Bright Indirect |
| Foliage | Smooth Green |
| Uses | Interior Foliage, Accent Plant, Complements other plants |
| Characteristics | small fenestrated glossy vining leaves |
| Soil Conditions: | Prefers well drain organic soil |
| Does Not Ship To: | AZ |
Description
The Monstera Adansonii, also known as the Swiss Cheese Plant, is a fun addition for any indoor or outdoor plant enthusiast. A vine, this plant enjoys climbing in walls, vining in trellises, posts, or totems. The Adansonii can also hang, making it perfect for hanging baskets. Vines can cascade until they are pruned back. Provide as much indirect bright light as possible to enhance the shine and beauty of the Swiss Cheese Plant. This gorgeous plant can add a touch of grace and elegance to your houseplant collection.
Care & Maintenance

Care Guide

Additional Care and Maintenance Tips
Light
If is bright enough to read is bright enough for the Monstera, if outdoors, place in indirect sun light under Shade.

Water 
Allow the top 1-2 inch of Soil to dry out, may take 7-12 days, water slowly to allow the soil moist evenly.
Humidity
Monstera plants can benefit from regular moisture, a humidifier or regular misting is recommended regularly during winter months.

Fertilizing
No need to fertilize right away, We fertilize our plants during the production phase with slow release fertilizer which can last an additional 2-3 months supplying residual nutrients to the plant. Once you do decide to fertilize You may use a fertilizer formulated for interior plants, preferably a slow release fertilizer 180 days duration, fertilize during spring or fall base on label instructions.



Satisfaction Guarantee
Warranty Policy
Backed by our 30 days Satisfaction Guarantee
We hope that you enjoy your new plants, Every plant we ship is GUARANTEE for a period of 30 DAYS from the day it is received. our main objective is to ensure a great customer experience and deliver great quality plants for your enjoyment. We love our plants and we hope that you will as well, in the event your plant(s) do not arrive in healthy conditions we ask that you share images supporting the reason(s) and we will provide a replacement plant at no cost to you.

FAQs
Is it safe to ship plants by mail?
We Believe it is, let us prove it, our success rate sipping plant(s) online is well over 99%.
How do you measure height for indoor plants?
For indoor plants we measure approximate height from the bottom of the pot to the top of the plant.
Are plant(s) purchased online guarantee?
All plants are guarantee for a period of 30 days, We offer a Satisfaction Guarantee Policy.

Can I order during winter months?
Yes you can, however most Tropical plants are sensitive to extreme cold conditions, once cold temperatures are expected to fall below freezing it will not be safe to ship life plants, we carefully manage shipping decisions during winter months and determine when is safe to ship, please be advise we may need to hold orders until conditions are appropriate to safely ship the plants.